Why Richard Jewell From Manhunt: Deadly Games Looks So Familiar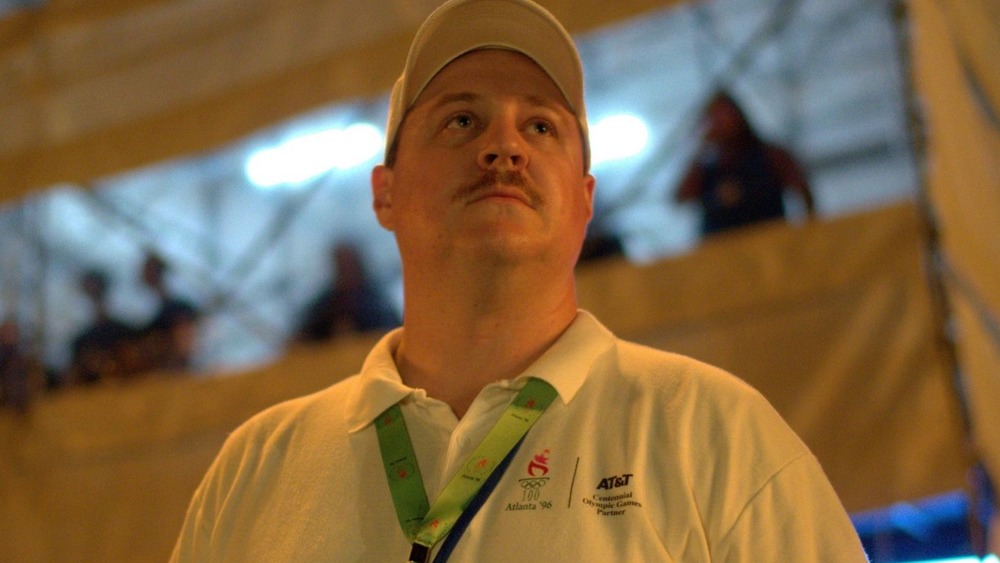 Netflix
The latest drama to find its way onto Netflix's most-watched list is Manhunt: Deadly Games, a ten-episode true crime show that originally debuted as a Spectrum Original anthology series. This second season of the Manhunt anthology series centers on the FBI's well-documented investigation into the Centennial Olympic Park bombing that happened during the 1996 Summer Olympics in Atlanta.
Much of the action of the series revolves around Richard Jewell, the real-life security guard who discovered the backpack filled with pipe bombs and alerted fellow authorities to the threat, thereby preventing the attack from being even more deadly and destructive. Despite his heroism, Jewell was considered a leading suspect in the investigation, though he was later cleared and Eric Rudolph confessed to the crimes. Paul Walter Hauser portrayed Jewell in Clint Eastwood's 2019 biopic Richard Jewell, but this series features another star that Netflix fans will know particularly well: Cameron Britton.
You might recognize Cameron Britton from this eerie series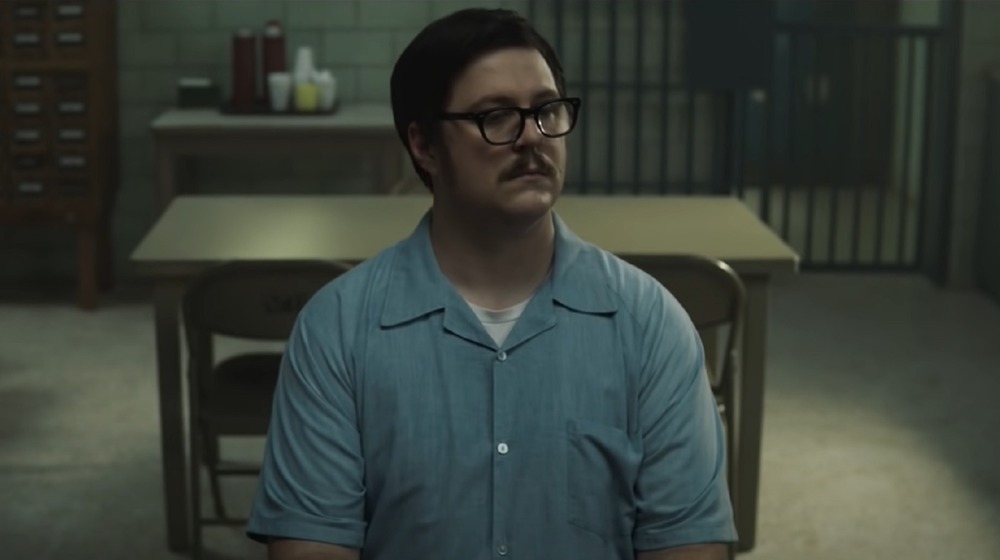 Netflix
Britton is perhaps best known to true-crime-based TV fans as the actor who portrayed the serial killer Edmund Kemper a.k.a. "The Co-ed Killer" in key episodes of David Fincher's Mindhunter. His depiction of the remorseless but brilliant murderer was eerily on-point, and not just because he nailed the bespectacled look of the infamous killer.
Even in his short time on the show — he appeared in just four episodes across both seasons — Britton delivered several spine-chilling monologues about the motives and methods of his murders that audiences will not soon forget. By cooperating with Holden Ford (Jonathan Groff) and his special task force, his Kemper basically got to brag about how prolific and proficient he was while committing his most heinous crimes before a very rapt audience who was eager to learn more about the mind of a maniac. The exchanges that resulted between Kemper and Ford were some of the most compelling of the entire series, and Britton earned a lot of recognition for his work.
Britton was nominated for several awards for his guest stint on Mindhunter, competing for an Emmy for Outstanding Guest Actor in a Drama Series for his work in "Episode 2." Britton also took home a Gold Derby TV Award and an OFTA Television Award for his creepy personification of the maniac in the series, and to bring things full circle, he also earned the public praise of his fellow Richard Jewell portrayer, Paul Walter Hauser.
He also made a splash in another Netflix Original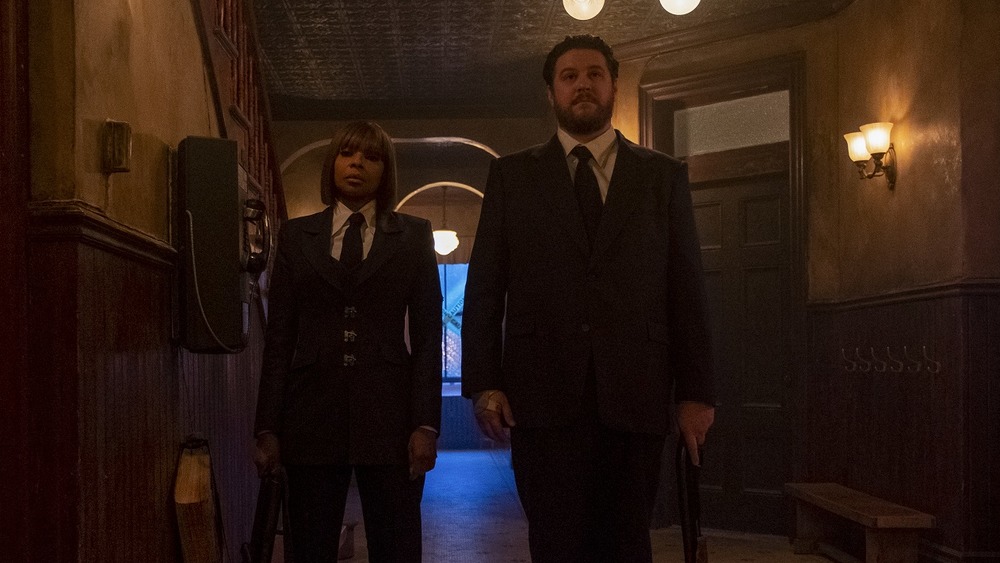 Christos Kalohoridis/Netflix
After Britton's breakthrough performance in the first season of Mindhunter, he went on to appear as Detective Charlie Simmer in two episodes of HBO's twisty drama Barry, as the computer genius Plague in The Girl in the Spider's Web, and in a one-episode arc for S.W.A.T. But he took on one of his most-seen roles as Hazel on The Umbrella Academy.
Alongside Mary J. Blige's Cha-Cha, Britton's Hazel is one-half of a pair of futuristic assassins sent to stop the apocalypse from being set into motion by Number Five (Aidan Gallagher). The character experiences many changes throughout the series, from his appearance — we see him young with brown hair and older with a grayed mane — to his very personality, interests, and even loyalties. The consequential character is a fan favorite, no doubt thanks to Britton's charming portrayal of the comic-based character. And with Manhunt: Deadly Games climbing the streaming queue, it's clear Britton is a Netflix MVP once again.