Secret Invasion - What We Know So Far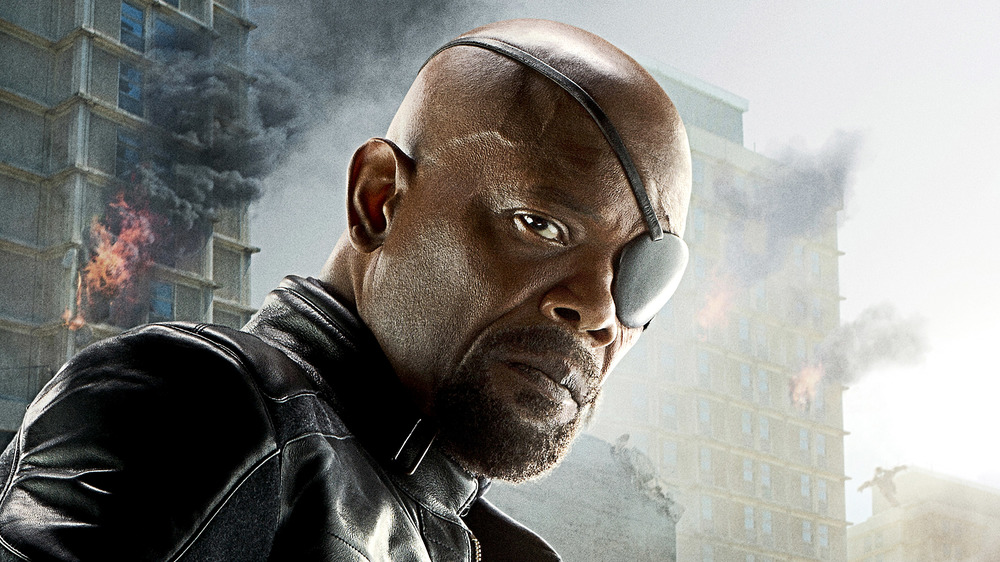 Marvel
Disney's 2020 Investor Day event unleashed a tidal wave of announcements regarding upcoming TV series and movies from Disney's many brands and franchises, including Star Wars, FX, Disney+, and the MCU. During the Marvel portion of the event's many presentations, which introduced almost too many new projects to keep track of, the president of Marvel Studios, Kevin Feige, announced a new Marvel TV show called Secret Invasion, based on the beloved comic book storyline of the same name, starring Samuel L. Jackson as Nick Fury and Ben Mendelsohn as his Captain Marvel character, a Skrull named Talos.
This television series is set up by the Spider-Man: Far From Home post-credits scene, which reveals that the two people we thought were Nick Fury and Maria Hill, seen throughout the movie, are actually Talos and Soren (played by Sharon Blynn), who have been tasked by the real Fury to watch over Earth. It's unclear how long they have been operating in place of the real Fury and Hill, but it is clear that the events of Far From Home have them rattled. By the end of the scene, Talos and Soren decide to call up the real Fury, who is revealed to be in space on a staggeringly huge ship, working with a large group of other Skrulls on some secretive special mission.
Secret Invasion's cast and release date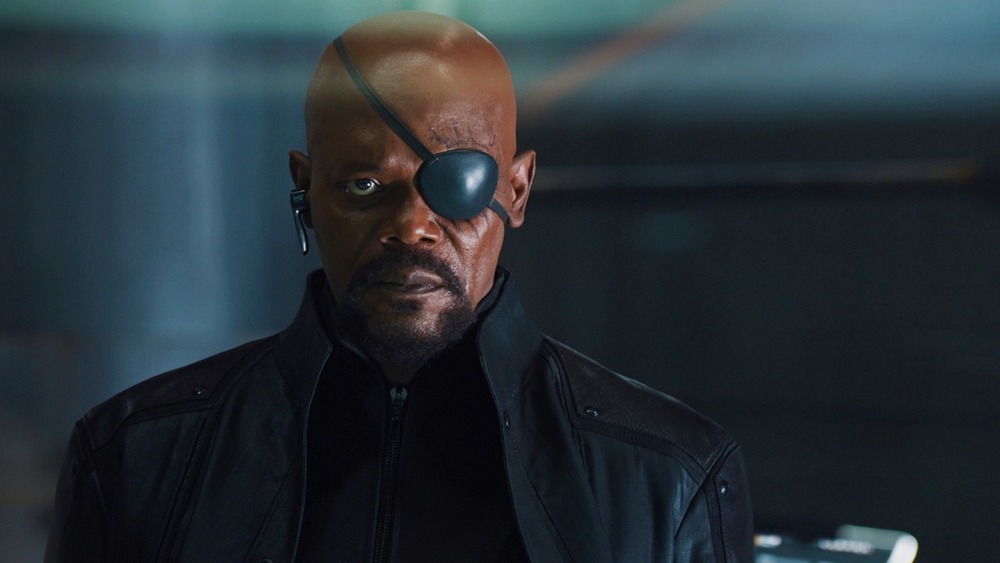 Marvel
Secret Invasion will premiere on the Disney+ streaming service, alongside all the many other upcoming Marvel television series. Back in September, it was reported that Fury would have his own series, with Kyle Bradstreet, who previously worked on Mr. Robot, set to serve as a writer and executive producer on the show. Further details are thin on the ground, but we do know that Secret Invasion will be a crossover event, similar to Netflix's The Defenders or any of the Avengers films. Fans can probably expect to see many familiar faces from MCU films and television series in the show, along with some significant new additions.
Of the many MCU announcements that were made during 2020's Investor Day, Secret Invasion was a bit further down on the list. Feige did not mention a release date, but considering that we do know the shows that will be released before Secret Invasion include WandaVision, The Falcon and the Winter Soldier, Loki, What If...?, Ms. Marvel, Hawkeye, and possibly She-Hulk and Moon Knight, we expect it to be a while before we see Secret Invasion come to the small screen. Considering how much the presentation emphasized Marvel's desire to create a fully interconnected Marvel cinematic and television universe going forward, it's completely possible that Fury, Talos, and other factors of the Secret Invasion series will appear or be referenced in Marvel films or series before the show's release. 
Secret Invasion's complex plot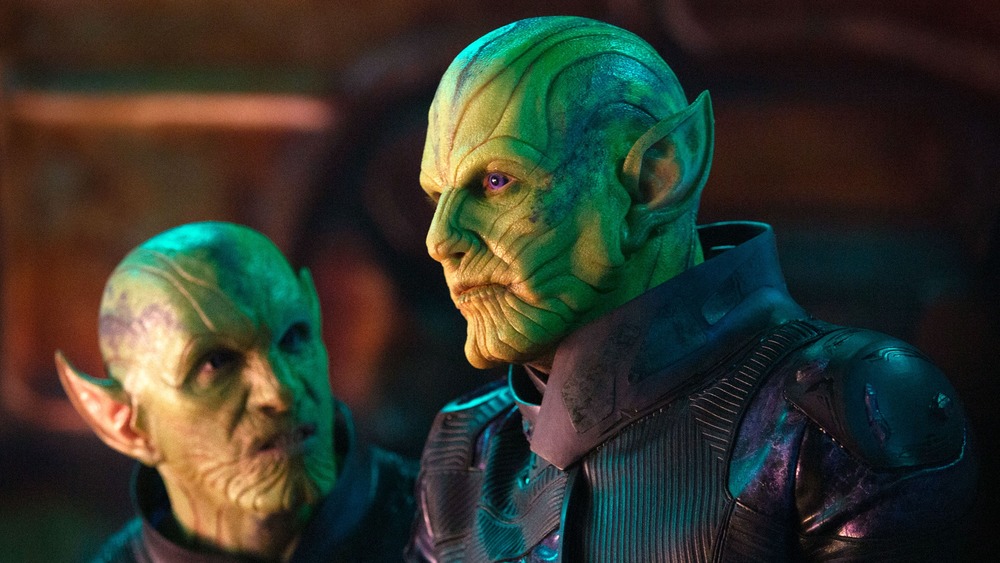 Marvel
The 2008 Secret Invasion Marvel Comics crossover event was created by writer Brian Michael Bendis and artist Leinil Francis Yu. The story involves the never-ending Kree-Skrull war, introduced to the MCU in Captain Marvel. Notably, the film puts a unique spin on the conflict by portraying the Kree as an oppressive race committing genocide against the Skrulls, and not the other way around. In the comics, the Secret Invasion event reveals that there has been an ongoing invasion of Earth by the Skrulls, during which many Skrulls have shape-shifted to take the place of well-known heroes.
The Spider-Man: Far From Home post-credits scene shows that Fury has kept up an alliance with a large community of Skrulls, so there are good feelings there. But that doesn't mean that there aren't more villainous Skrull actors or factions elsewhere in the universe. In the comic book storyline, the Skrulls believe that the Earth has always belonged to them, and try to take it back. But given the starkly different Skrulls that have already been woven into the MCU in Captain Marvel and beyond, fans should expect plenty of twists and deviations from the original story when Secret Invasion finally arrives on Disney+. 
Will the Skrulls reveal a sinister side? Where exactly is Fury currently floating in space? What heroes might Secret Invasion see replaced with shape-shifted impostors? Only time will tell.