The untold truth of the Skrulls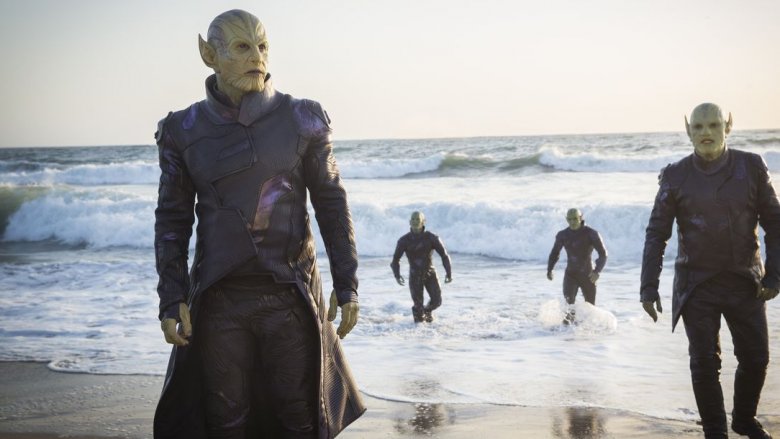 The Skrulls are one of the oldest alien races in Marvel Comics, first appearing in 1962's Fantastic Four #2. The shapeshifting aliens have remained a powerful, and usually hostile, force in the Marvel Universe for decades. Their attempts to conquer Earth never truly ended, and beyond our solar system their wars have raged, most notably with the Kree. Finally, with Captain Marvel, the Skrulls have arrived in the MCU. Or have they been there all along?
The Skrulls were the original "little green men" of the Marvel Universe, personifying every paranoid fantasy about extraterrestrial visitors. They were warlike, they wanted to take over the planet, and most insidiously, they could change their physical appearance in order to infiltrate society and tear it apart from the inside. As years passed and their plots were foiled by the Fantastic Four and their allies, the Skrulls developed new strategies and abilities. Their efforts culminated in the 2008 event Secret Invasion, which revealed the aliens had been hiding among humanity longer than anyone expected. They've since been uneasy allies with Earth's heroes when it benefited them, like in 2013's Infinity, but it would be foolish to think their less friendly intentions for the Earth died with Secret Invasion. 
For those curious about the green men about to invade the MCU, here's the untold truth of the Skrulls.