Viola Davis Dishes On What Chadwick Boseman Was Like In His Last Movie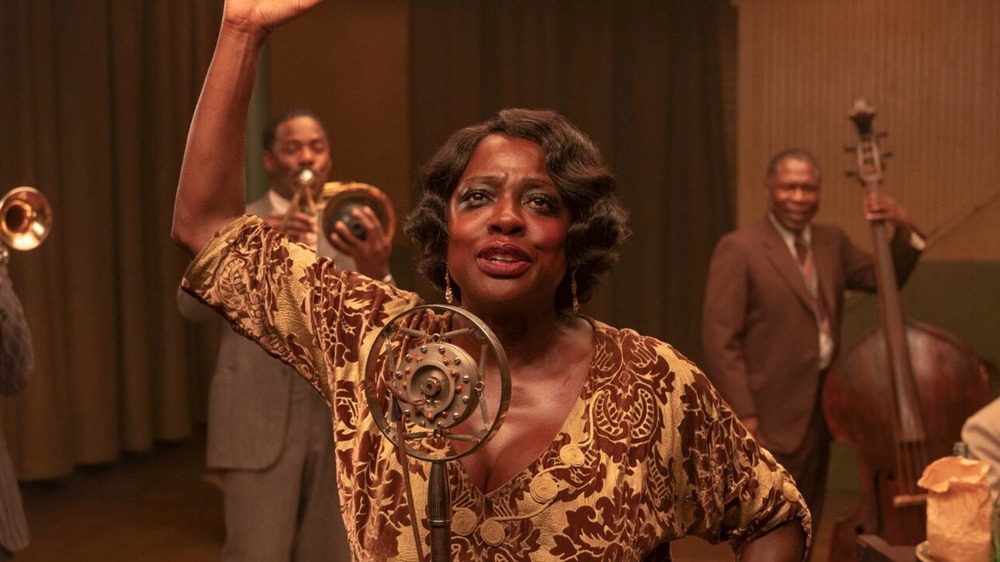 Netflix
It still doesn't feel real that Chadwick Boseman is no longer with us. The actor, known for playing T'Challa (aka Black Panther, aka the King of Wakanda) in the Marvel Cinematic Universe, passed away in August 2020 due to colon cancer. Through a statement his loved ones posted on Twitter, the world learned that Boseman had been struggling with the disease for four years, creating a massively impressive body of work all while hiding his personal struggle from fans. 
Boseman's passing at the young age of 43 was a tragedy that's all the more sad considering how far he could have gotten in his career. His résumé could have spanned decades, but at least we have one more film performance from Boseman to look forward to: the talented trumpeter Levee in Ma Rainey's Black Bottom, which will debut on Netflix on December 18, 2020. 
Viola Davis, who stars opposite Boseman in Ma Rainey's Black Bottom as the titular character, has spoken in the past about what he was like on the set of his final movie. With the film's release only a week away, Davis has continued singing Boseman's praises — and if her words are any indication, we're in for one of the best performances of his entire career when Ma Rainey's Black Bottom comes out. 
Viola Davis says Chadwick Boseman was 'a joy' to work with on Ma Rainey's Black Bottom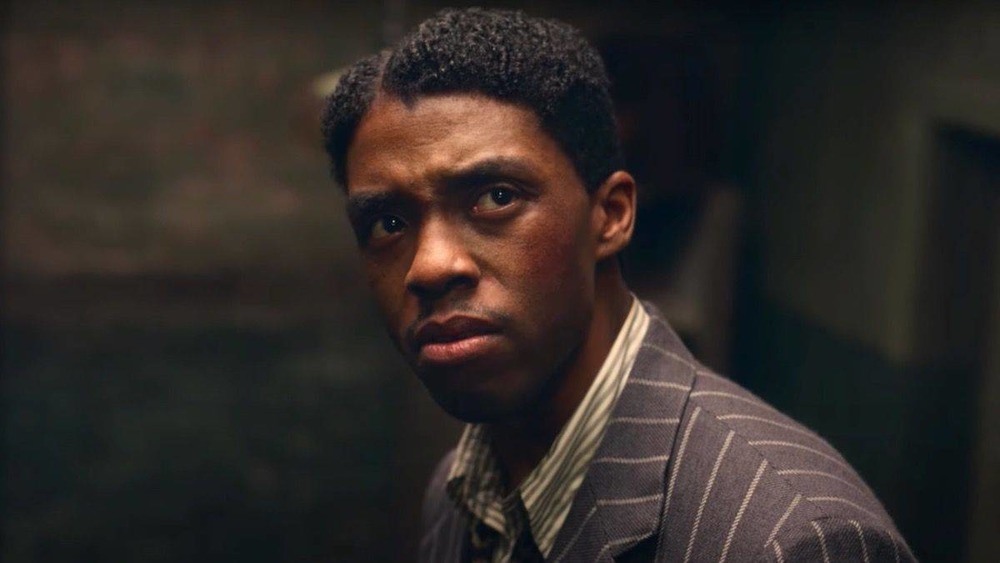 Netflix
Davis couldn't speak more highly of Boseman's performance in Ma Rainey's Black Bottom. They worked together years ago for the James Brown biopic Get on Up (Boseman played Brown, while Davis portrayed his mother Susie), and in an interview Davis did with The New York Times, she spoke about much Boseman changed as a performer between Get on Up and the soon-to-be-released Netflix movie. 
"[He was] more confident with his choices. Unapologetic about his integrity. Yes, Chadwick Boseman had morphed into 'Chadwick Boseman from Black Panther,' but you have to leave that at the door when you're playing Levee. You have to forget about Chadwick," said Davis. "The art and the business conversation has become one. Not everybody sees a difference. Chadwick knew the difference."
Davis went on to talk about how other actors will be so concerned about their trailer or the food on set, but Boseman was always laser-focused on delivering the best performance possible. She told The New York Times, "Actors can forget that they're trying to create another human being. Chadwick wasn't like that. He was a total artist — completely giving himself over to the character. That was Chadwick Boseman at 42. I cannot tell you what a joy it is to work with."
It's clear that Boseman brought his all to every film, no matter how big or small his role was. The world has lost an immeasurable talent, but luckily, there's one more performance he blessed us with that's already earning a lot of awards' buzz. Ma Rainey's Black Bottom comes to Netflix on December 18, 2020, and before it airs, there's plenty for you to read up on.