This Was Chadwick Boseman's Most Underrated Movie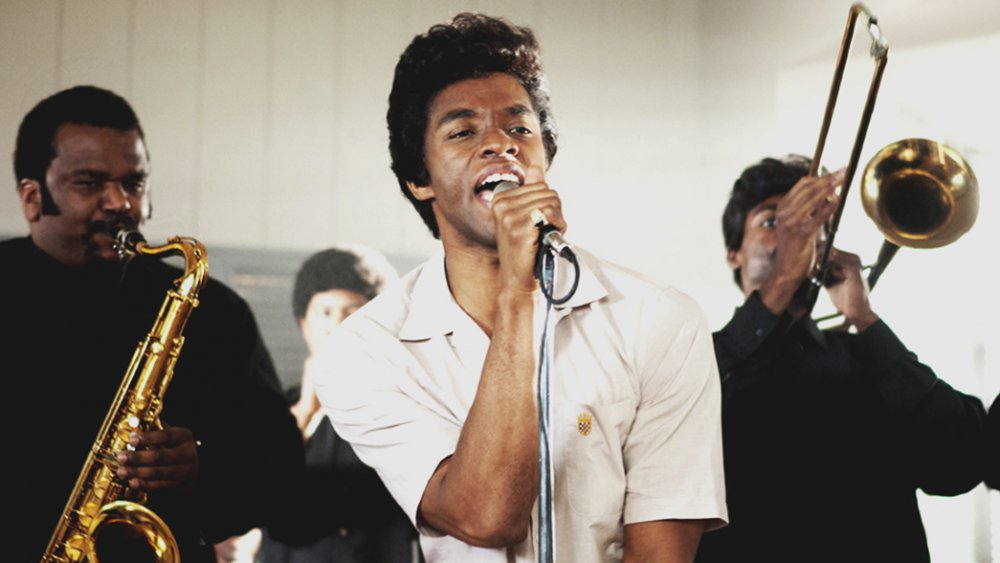 Universal Pictures
The world dimmed on Friday, August 28, 2020, when news of actor Chadwick Boseman's untimely death broke. At just 43 years old, Boseman passed away after a four-year battle with colon cancer, which he kept private from the public, that had originally been diagnosed at stage III in 2016 and unfortunately worsened over time.
As Hollywood mourns the loss of the Black Panther, Da 5 Bloods, and 21 Bridges star, many are looking back at the legacy he left behind. Boseman appeared in a wide range of movies — dazzling in his first feature film, 2008's The Express: The Ernie Davis Story, astounding in 2013's 42, and garnering much praise for 2017's Marshall — and had just as long a list of credits on television. With a résumé as sparkling as Boseman's — which, of course, featured four turns as the Marvel Cinematic Universe's King T'Challa — there's no shortage of roles of his to remember fondly. However, in the wake of the actor's tragic passing, fans are shining a special light on what's considered Boseman's most underrated movie: a little biopic called Get on Up.
There's a lot to love about Chadwick Boseman in Get On Up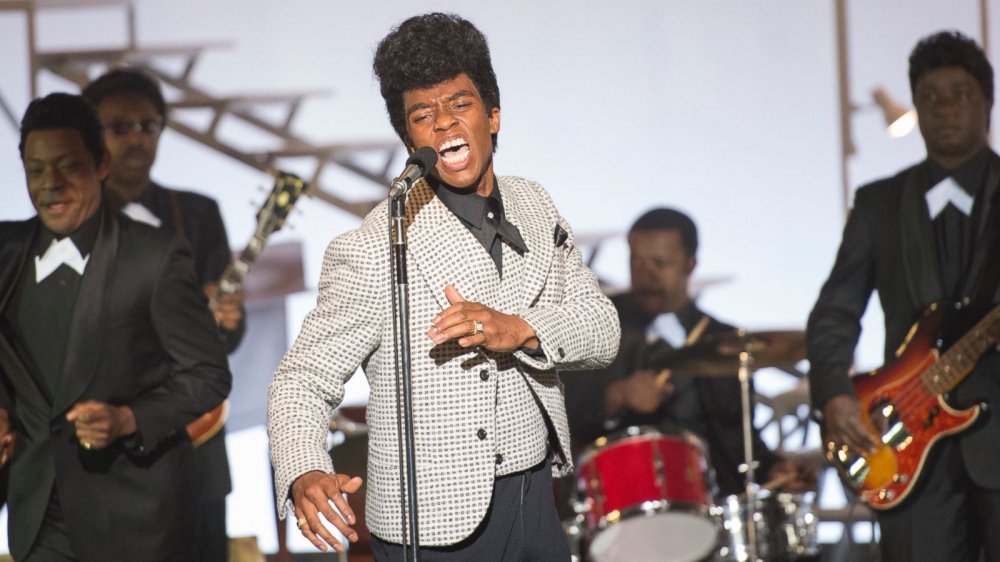 Universal Pictures
Directed by The Help and The Girl on the Train filmmaker Tate Taylor, Get on Up tells the story of funk music icon James Brown, played by Boseman to brilliant result. The film, released in August 2014, takes a nonlinear approach to its narrative — centered around Brown's life from his difficult childhood to the height of his fame — and even breaks the fourth wall at points. In the leading role, Boseman shone brightly, and he was joined by a truly wonderful ensemble cast: Dan Aykroyd as Ben Bart, Viola Davis as Susie Brown, Nelsan Ellis as Bobby Byrd, Craig Robinson as Maceo Parker, and Octavia Spencer as Aunt Honey. 
Upon Get on Up's release, it seemed critics couldn't heap enough praise on Boseman for his electrifying performance, which The New Yorker's David Denby even described as "startling and galvanic." He added in his review of the film, "Onstage, in blue silk, and with abundant ascending hair, Boseman grabs the [mic], drops it, pulls it back by its cord, and swings into 'I Feel Good.' The beat is driving, insistent, even ferocious, but Boseman's movements are liquid."
Flick Feast's Katie Smith-Wong said of Get on Up, "This show ultimately belongs to Boseman. He captures the groove, soul, and even Brown's incompressible speech, and his performance is electric. [Get on Up] is entertaining [and] soulful, and Boseman puts in his finest performance to date."
"Hard to imagine anyone else in the role of singer James Brown than actor Chadwick Boseman. He nails it," said reviewer Paul Chambers (via Movie Chambers).  Critic Matthew Pejkovic agreed: "So convincing is Chadwick Boseman's performance that one would think the spirit of James Brown itself jumped into Boseman's skin, such are the supernatural heights he achieves."
Get on Up is criminally underrated, fans say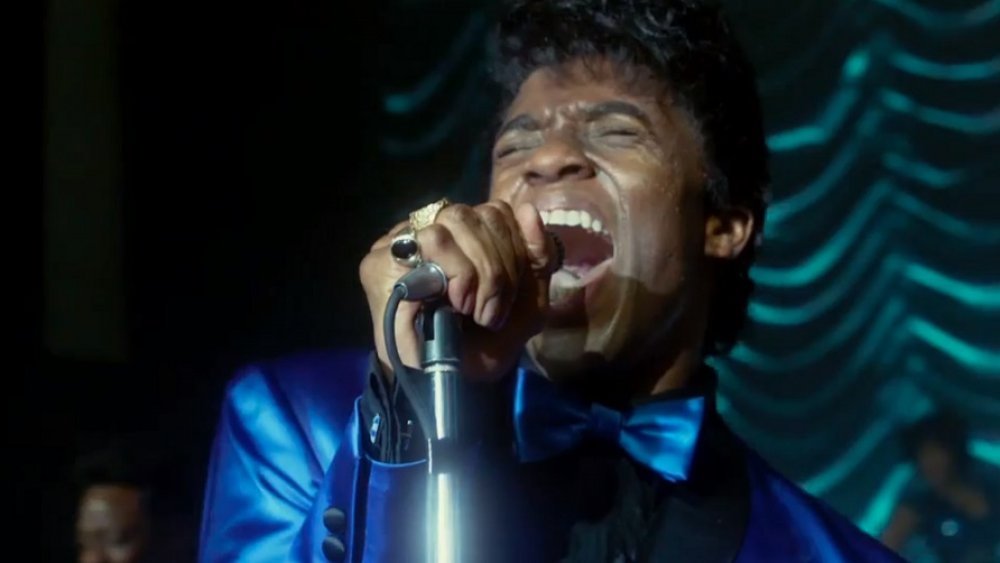 Universal Pictures
To this day, Get on Up is remembered as having it all — and still being underrated by the masses, as many on Twitter have pointed out. 
"Chadwick Boseman's performance in Get on Up is one of the most underrated performances of the past decade. Such a great talent and another great soul taken from us," wrote user @SeanCourtknees.
Another fan on Twitter, @resistance0101, detailed in a multi-tweet thread just how fantastic Get on Up really is.
"Chadwick Boseman IS James Brown. No matter how you look at it, he embodied the heart and soul of the Godfather of Soul in the criminally underrated Get on Up. This scene from the film is one of my favorite Chadwick Boseman moments. It's pure magic," they wrote in their initial tweet, which included a link to the scene in which Boseman-as-Brown performs "Out of Sight" to an adoring crowd.
They continued, "I was amazed by this guy and I knew from the moment I saw Get on Up [that] this guy was going places. And he did and then some. Chadwick Boseman's performance in Get on Up is so damn underrated. He is just outstanding in this film. This is the definition of a perfect performance. By the end of the film, all you see is Mr. Brown, not Chadwick Boseman. He is a transformative actor who can embody the soul and spirit of whoever he played. This was a man of pure talent and it's painful to see someone like him go."
Those looking to remember Chadwick Boseman's incredible legacy with his most underrated movie can rent or purchase Get on Up on video-on-demand platforms now.