Black Panther Star Chadwick Boseman Dies At 43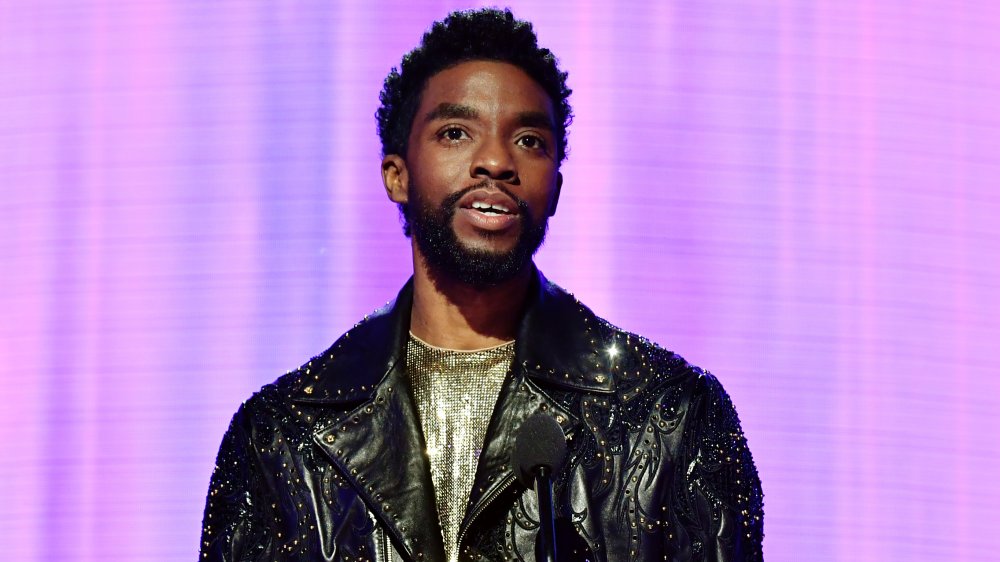 Emma Mcintyre/ama2019/Getty Images
The Marvel Cinematic Universe — and the world — has lost one of its greats. 
Chadwick Boseman — known for playing T'Challa, King of Wakanda and the Black Panther, in the MCU — has died at the age of 43 following a four-year battle with colon cancer. 
His family confirmed his passing in a statement shared to Boseman's Twitter page, which began, "It is with immeasurable grief that we confirm the tragic passing of Chadwick Boseman. Chadwick was diagnosed with stage III colon cancer in 2016, and battled with it these last 4 years as it progressed to stage IV."
The post continued, "A true fighter, Chadwick persevered through it all, and brought you many of the films you have come to love so much." It also sadly confirmed that some of Boseman's beloved recent works — 2017's Marshall, in which he played lawyer and Associate Justice of the Supreme Court of the United States Thurgood Marshall; Spike Lee's 2020-released Netflix feature Da 5 Bloods, in which he played Norman Earl "Stormin' Norm" Holloway; and the yet-to-be-launched film Ma Rainey's Black Bottom – were "filmed during and between countless surgeries and chemotherapy."
Boseman passed away at his home, with his wife and members of his family at his side. 
Fans had previously expressed concern over the actor's weight loss in April 2020, though at the time, many in the industry noted that Boseman was naturally thin. Common thought then was also that Boseman might have been preparing for a future role outside of the MCU. It's truly devastating to learn that Boseman had been fighting an incredibly difficult battle behind closed doors.
Chadwick Boseman leaves an incredible legacy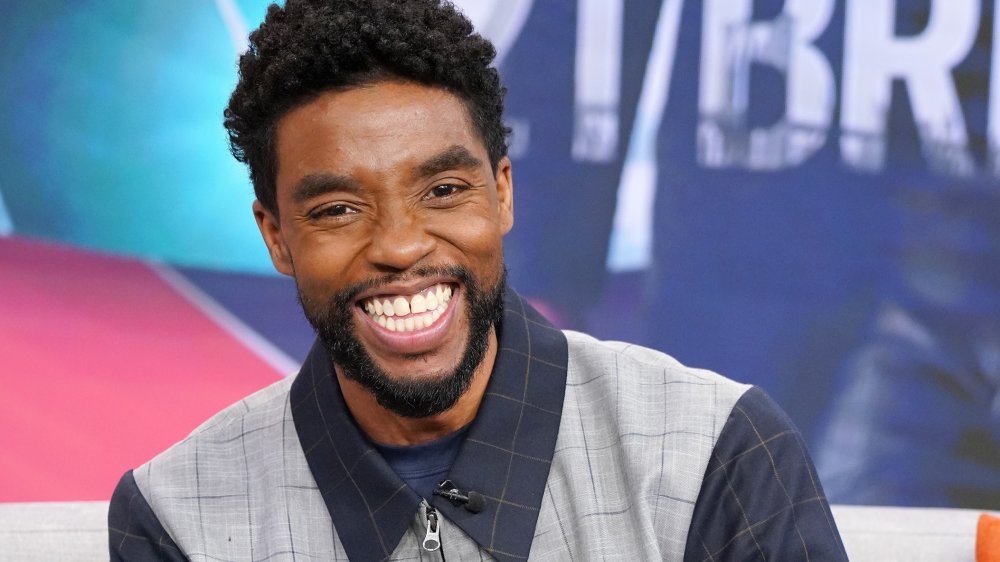 Alexander Tamargo/Getty Images
Many know Boseman as Black Panther — the skillful superhero from the technologically advanced country of Wakanda who made his cinematic debut in 2016's Captain America: Civil War, went on to star in his own standalone movie (Black Panther, of course!) that was released in 2018, and appeared in both 2018's Avengers: Infinity War and 2019's Avengers: Endgame. But Boseman was even more than Black Panther. 
The actor starred in everything from sports dramas like The Express: The Ernie Davis Story (playing football player Floyd Little), 42 (portraying baseball legend Jackie Robinson), and Draft Day (depicting Vontae Mack) to the biopics Get on Up (a James Brown story) and Marshall (the Thurgood Marshall feature) to actioners like Message from the King and 21 Bridges. 
Boseman also held many credits on the small screen side of things. His two longest television stints were as Nathaniel "Nate" Ray on the then-ABC Family family drama series Lincoln Heights and as Sergeant McNair on NBC's mystery serial drama Persons Unknown. Fans may also remember seeing Boseman's face on episodes of Law & Order, CSI: NY, ER, Cold Case, Lie to Me, The Glades, Castle, Fringe, Detroit 1-8-7, and Justified. And who could forget the time Boseman hosted Saturday Night Live in 2018 and charmed the audience the whole evening through? 
Chadwick Boseman may be gone, but he certainly wont be forgotten and will be deeply missed.
Our thoughts are with Boseman's loved ones during this time of grief.