Artist Imagines What Emilia Clarke Would Look Like As Aquaman's Mera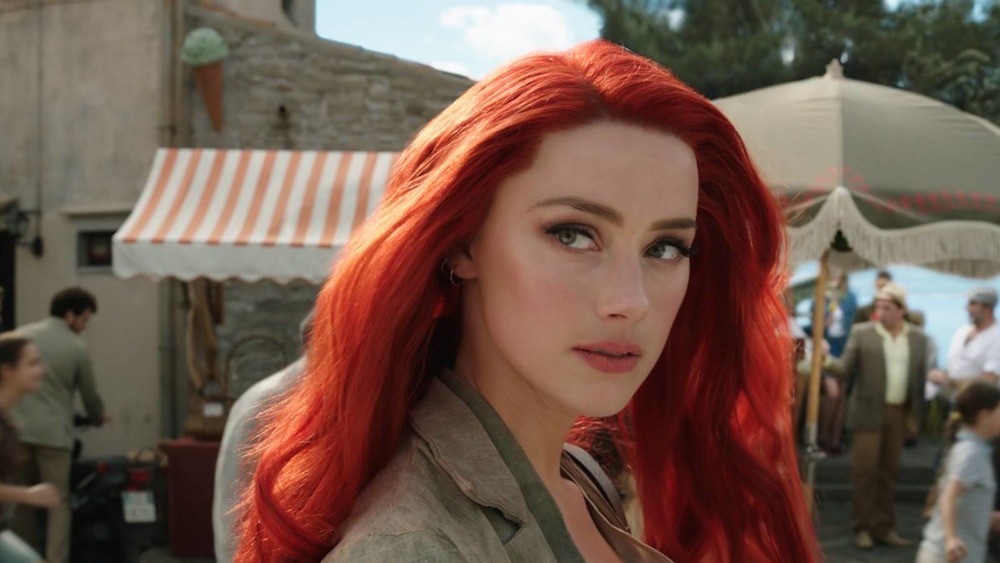 Warner Bros./DC Entertainment
Aquaman was a box office smash when it came out back in 2018. Jason Momoa proved to be the perfect King of Atlantis in the epic, globe-trotting adventure that combined a superhero movie with a good, old-fashioned adventure tale a la Indiana Jones. Considering the film grossed over $1 billion at the global box office, it only makes sense that Warner Bros. would want to get a sequel going as quickly as possible. Director James Wan has another film he wants to make before getting started on Aquaman 2, which just means fans will be left with a bunch of questions regarding the sequel until that time. 
One of those questions is: Will Amber Heard return as Mera?
Heard has had a legally complicated couple of years since Aquaman's release. While she's accused former husband, Johnny Depp, of domestic abuse, she's also faced similar allegations herself. According to a report from TMZ, Heard was arrested for domestic violence in 2009 against her partner at the time, Tasya van Ree. Considering Depp was forced to quit the upcoming Fantastic Beasts sequel, it's certainly possible that Heard will face some similar career changes.
In the event Heard were to be replaced for Aquaman 2, who should take her place as the superhero's romantic interest? We have an idea — who wants to see Khal Drogo reunited with his Khaleesi?
Emilia Clarke looks great as Mera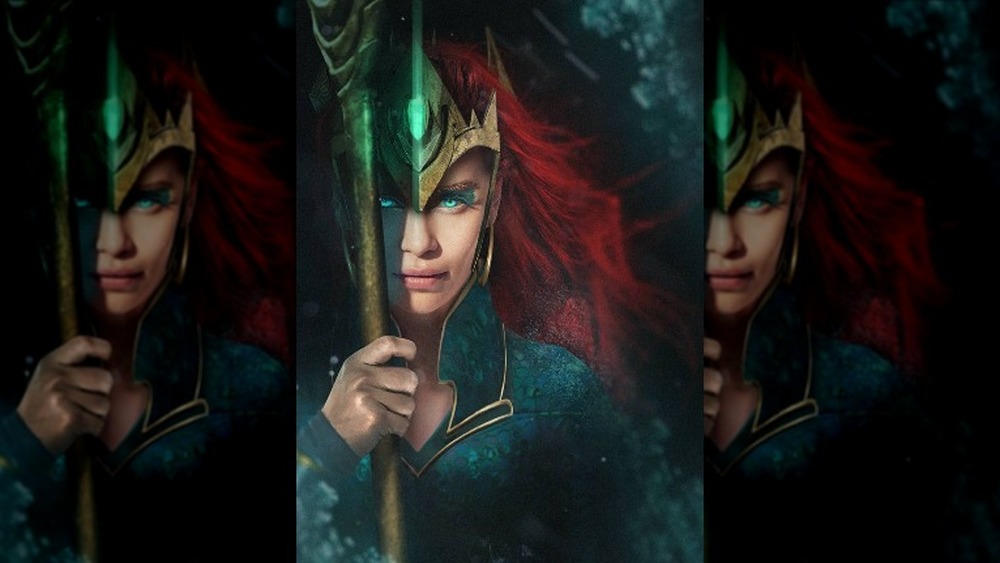 bosslogic/Instagram
Bosslogic's Instagram page is filled with all kinds of cool artwork. He's even collaborated directly with Dwayne Johnson to create awesome images of Black Adam and Superman. From images of Moon Knight to Darth Maul, he has his finger on the pulse of all things pop culture, and that includes one of his most recent creations: imagining what Emilia Clarke would look like as Mera.
Clarke would certainly have what it takes to jump into an action-packed franchise. While she's perhaps best known for her work on Game of Thrones, which saw her come into her own as a dragon-wielding warrior queen, she's also appeared in Terminator: Genisys and Solo: A Star Wars Story. She's battled killer robots and space bandits in the past, so we think she could definitely handle whatever evil rises from the depths of the sea in Aquaman 2. 
Plus, Clarke has rapport with Aquaman star Jason Momoa. Their characters were married on the first season of Game of Thrones before Momoa's Khal Drogo was killed off. The chemistry is already there, and it would be the Game of Thrones reunion fans have been waiting for.
Any news on Aquaman 2 has been slim for the time being. We know the writer of the first film is coming back to pen the sequel's script, but there hasn't been any news in terms of casting or plot. The film's release date has also been pushed back to December 16, 2022, so there's plenty of time for Warner Bros. to figure everything out. If the studio wants Clarke to come into the role, we're sure she'd at least hear them out — especially considering how great she looks in this fan art.