Aquaman Sequel In The Works With Original Writer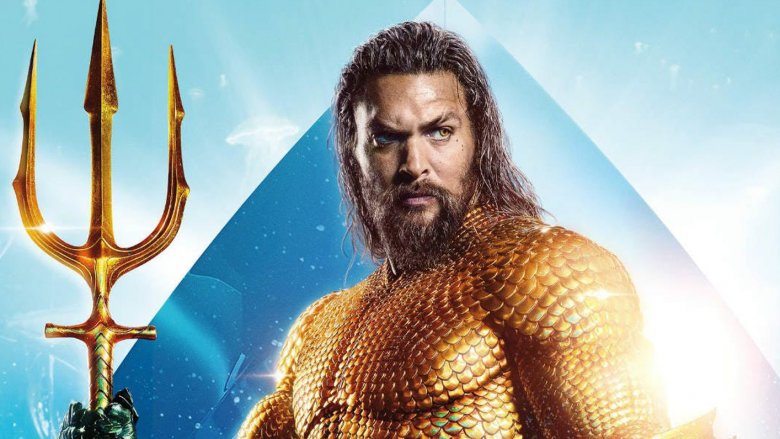 Warner Bros. is diving below the surface of the sea a second time, putting into development a sequel to Aquaman. 
The studio has tapped David Leslie Johnson-McGoldrick to write the fin-flipping follow-up flick, TheWrap announced in an exclusive report on Monday, February 11. A frequent collaborator of Aquaman director James Wan, who has worked with the filmmaker on several projects in his terror-tastic Conjuring film universe, Johnson-McGoldrick co-wrote the original Aquaman alongside Will Beall, using a story Beall, Wan, and DC luminary Geoff Johns crafted. 
Wan is set to return to produce Aquaman 2: 2 Fishy, 2 Furious (not the official title, we should make abundantly obvious) – as is Peter Safran. The Hollywood Reporter notes that Warner Bros. hasn't yet confirmed whether Wan will reprise his responsibility as director and get behind the helm again for the sequel pic. Considering the first Aquaman was a rousing, wave-making, sea salt-spraying success, taking in $1.12 billion worldwide to become the highest-earning installment in the DC Extended Universe in history based on global gross, there's a very high chance Wan will be the one to steer the second Aquaman film into sparkling waters. 
This news comes just a few days after word got out that an Aquaman spin-off, entitled The Trench, had been given the green-light at Warner Bros. Said not to feature the central cast of Aquaman and to focus on the ravenous amphibious creatures from the kingdom of the Trench as seen in the Jason Momoa-starring flick, The Trench has newbie screenwriters Noah Gardner and Aiden Fitzgerald (who worked with J.J. Abrams at Bad Robot back in 2011) aboard. The duo will pen a "horror-tinged" script about the monsters and the dark, chaotic sector of the sea they call home — the place where crime-committing Atlanteans are sent as sacrifices, and the place where Aquaman's own mother, Queen Atlanna (Nicole Kidman), was banished to after her people learned she married and had a son with a mortal.
Before the film officially washed ashore, Warner Bros. Pictures Group chairman Toby Emmerich was said to have started discussing a potential sequel. Such conversations began after Emmerich learned that Aquaman was tracking for a $65 million domestic debut, set to crush its box office competition in the Mary Poppins reboot-sequel Mary Poppins Returns and the Transformers franchise spin-off Bumblebee. 
Earlier than that, during the pre-production phase of Aquaman's development, Wan teased to TotalFilm that the first Aquaman film leaves more than enough room for a sequel to grow from: "There's definitely stories, even within the world we've created, that you can actually see other storylines [spinning off from] as well. There's the Aquaman story, but then there's the stories of the seven different kingdoms as well. I think those would be very fun to explore."
Aquaman himself, Jason Momoa, even revealed that he had been sitting on an idea for a second Aquaman movie since before the original film completed principal photography. "I definitely have an opinion," he said of potential ideas for the sequel. "Even when we were shooting Aquaman, I have the opening of Aquaman 2 ready. I went in and pitched it to [producer Peter] Safran, and I pitched it to [Warner Bros. chairman] Toby Emmerich. They loved it. It's awesome... But yeah, I have plans for Aquaman 2."
More official talks of an Aquaman sequel starting stirring up shortly after the superhero standalone launched in cinemas in late December 2018. The film — which also stars Amber Heard as Mera, Dolph Lundgren as King Nereus, and Yahya Abdul-Mateen II as Black Manta — quickly became a box office smash and wound up besting its fellow DCEU entries in its first few weeks out. Many took the movie's financial achievements and the mostly warm critical reception it received (reviewers have come to the agreement that Aquaman features an "entertainingly ludicrous tide" that offers a "CGI superhero spectacle that delivers energetic action with an emphasis on good old-fashioned fun") as signs a second trip to Atlantis would soon happen. Apparently, so have the bigwigs at Warner Bros. 
Check back with Looper for future updates on the Aquaman sequel — like whether we'll get to see Lundgren wearing a wild red-and-white wig again, and what will happen after that eyebrow-raising post-credits scene that saw Black Manta form an alliance with a conspiracy theorist to track down Aquaman and bring him to his death. Dun, dun, duuun!