Why Lily From Dash & Lily Looks So Familiar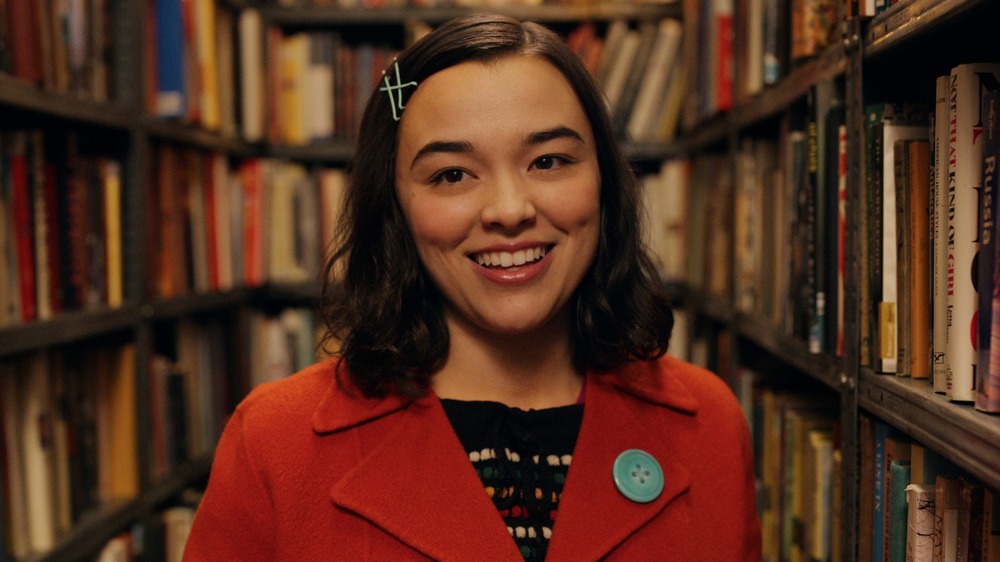 Netflix
Get ready to see a lot of tinsel and snow because Netflix is coming out with a slew of Christmas-themed TV shows and movies in the next couple of months. While it's not even Thanksgiving yet, the streaming service has already graced us with the likes of Holidate and Operation Christmas Drop. Both rom-coms are the perfect way to lift your spirits as you munch on Christmas candy early (don't worry, you can always buy more to fill up the kids' stockings). 
As you wait for other Netflix Christmas movies like The Christmas Chronicles: Part Two to drop on the service, you'll be delighted to hear Netflix has a holiday-centered TV series you can make your next binge-watch. The first season of Dash & Lily was just released, which follows two Gen-Z New Yorkers who send each other on a series of dares as they gradually learn more about one another and fall in love around Christmastime. 
The two actors playing the titular characters, Euphoria's Austin Abrams as Dash and Midori Francis as Lily, have earned a great deal of praise for their performances. However, as you're watching, you may find yourself thinking Lily looks a little familiar. She may only be 26 years old as of this writing, but Francis already has an incredible résumé assembled, and whether you're a fan of superhero shows or raucous comedies, you've probably seen her elsewhere in the past. 

Midori Francis got her start on TV shows like Gotham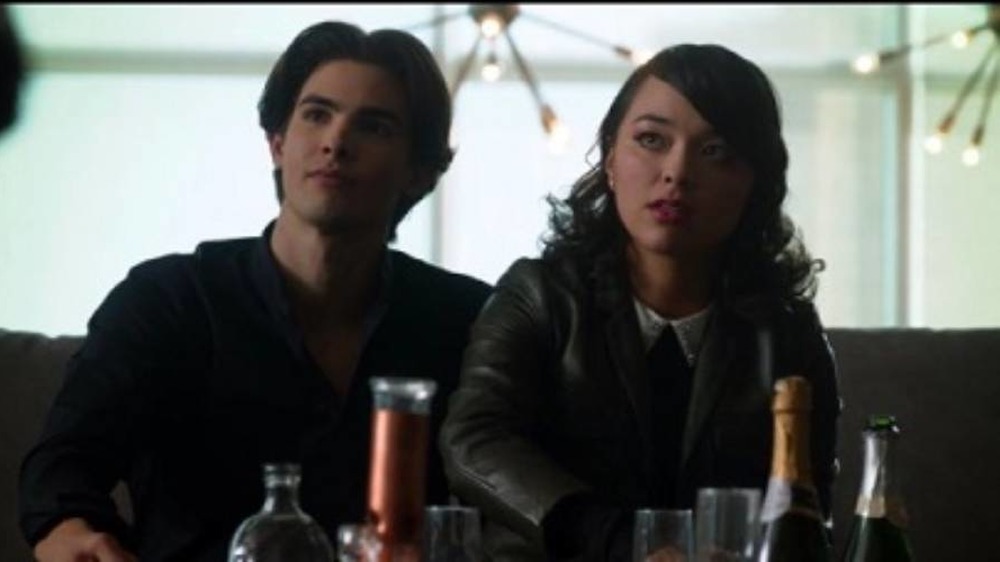 Fox
Francis has only been acting for a few years now, and it's incredible to see her going from one-off appearances in various television shows to being the lead in a Netflix show. One of her earliest roles was playing the character Lin in an episode of Younger, a TV Land series about a divorcee who has to juggle her career with her personal life as she tells people she's younger than she actually is.
Francis next appeared in the season 4 episode of Gotham entitled "A Dark Knight: A Day in the Narrows." She played Emma Hsueh, who follows along with a group of friends hanging out with Bruce Wayne (David Mazouz). They end up going to a club together, but get rejected at the door. Bruce leaves for a moment only to come back and inform his new friends that they can now enter because he just bought the club (in typical Bruce Wayne fashion). 
The actress also had roles in the TV show Divorce as well as the TV movie Paterno, but 2018 proved to be a turning point in her career as she made the jump into feature-length films. 
Midori Francis has starred in movies like Ocean's 8 and Good Boys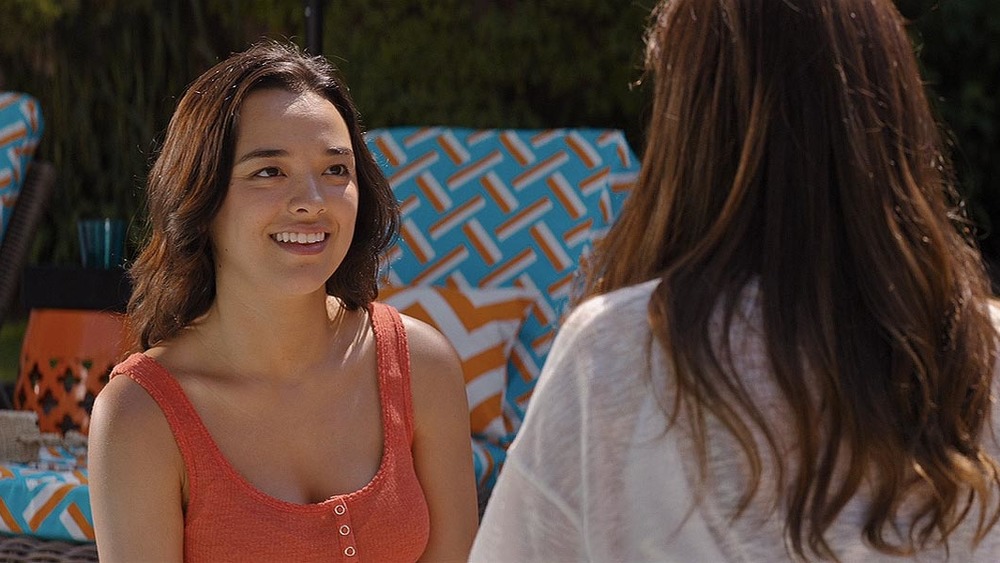 Universal Pictures
If you saw the all-female reboot of the Ocean's Eleven franchise, Ocean's 8 starring Sandra Bullock, Cate Blanchett, and Helena Bonham Carter, then you've seen Midori Francis, too. She stars as April, who's seen in the beginning of the film. She's an associate of Lou (Blanchett), and helps her water down their vodka supply so that they can maximize profits. 
While her time in Ocean's 8 was short, she got a meatier role (and one that allowed her to show off her comedic sensibilities) with Good Boys, one of the best and most hilarious movies of 2019. She plays Lily in the film, and along with her friend Hannah (Molly Gordon), they chase after the three main boys who have inadvertently stolen their ecstasy.
The Lily Midori Francis plays in Dash & Lily is a bit more straight-laced (no mention of her wanting to take ecstasy in the series), but she still gets a chance to show off her funnier side. It's her biggest role to date, and with such talent, we can't wait to see whatever Francis stars in next.