Netflix's New Holiday Series Has Everyone Binge-Watching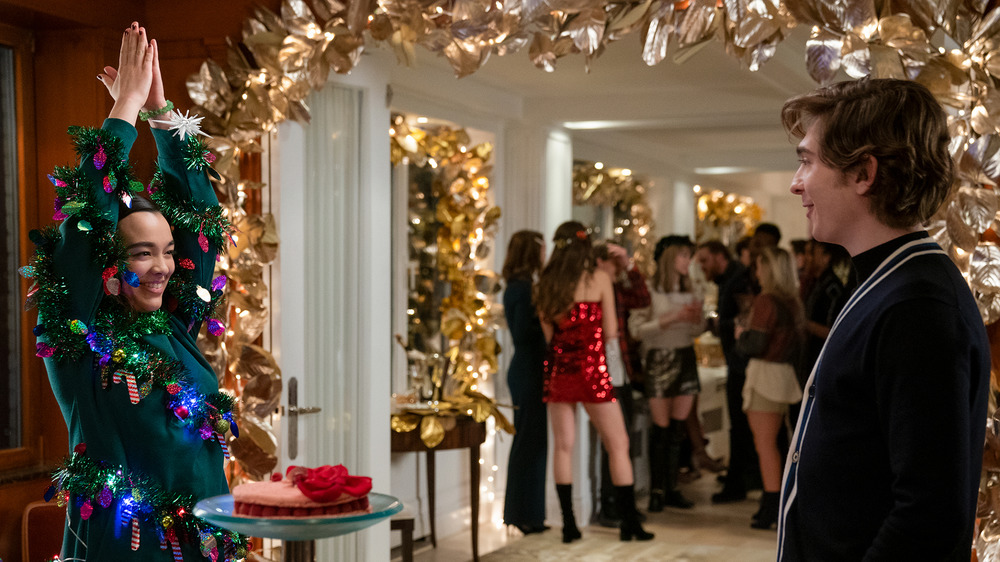 Netflix
It may only be November, but it's never too early to start watching holiday-themed shows.
A Netflix subscription is a must if you want a seemingly never-ending influx of Christmas properties to watch while you sip on egg nog and wrap presents. In November alone, the streaming service has a lot of highly-anticipated holiday properties coming out, including Dolly Parton's Christmas on the Square and The Christmas Chronicles: Part Two. You also have the likes of Operation Christmas Drop lighting up Netflix's Top Ten, but sometimes, you want that festive, feel-good spirit to last longer than 90 minutes. 
All of you Christmas enthusiasts will be delighted to hear that the first season of the new Netflix series Dash & Lily recently dropped, and it's just the thing to tide you over until December 25 comes around. With eight episodes, you can binge-watch the show over the weekend for hours of entertainment. 

What is Dash & Lily about?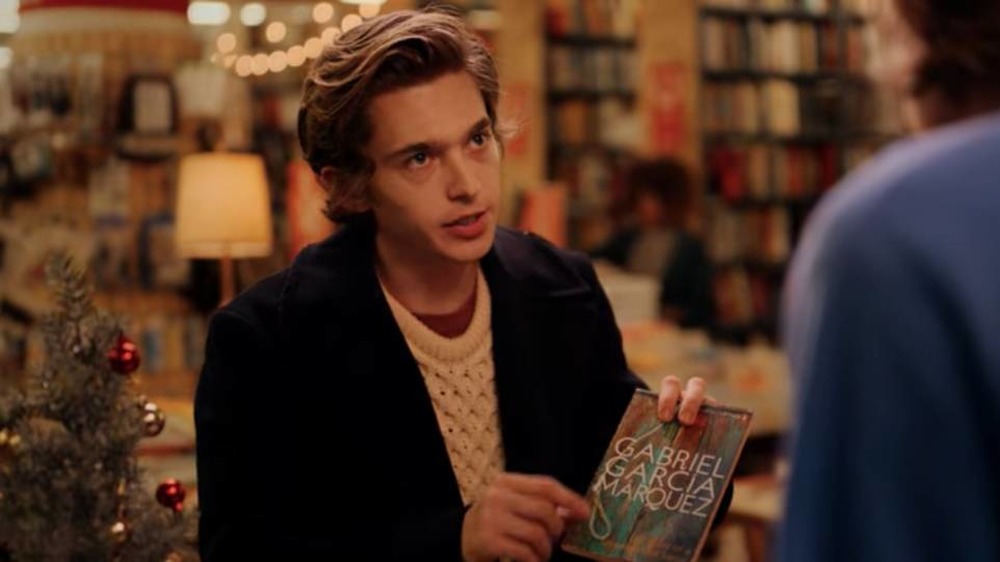 Netflix
Based off the novel Dash & Lily's Book of Dares by Rachel Cohn and David Levithan, the Netflix series follows much of the same plot that its source material does. This Gen Z romance follows Dash (Euphoria's Austin Abrams), who's going through a pretty rough time in life. His parents have divorced and tend to not think of him all that often, which makes him adopt a more cynical worldview — which, in turn, puts him at odds with the jovial spirit typically expected around the holidays. 
One day, Dash stumbles upon a strange red journal located in the J.D. Salinger section of the Strand Bookstore (appropriate considering how Holden Caulfield-esque Dash comes across). The journal consists of various clues that allow Dash to communicate with Lily (Midori Francis), who's pretty much the polar opposite of Dash. She's upbeat, has a sunny personality, and loves attending her big family holiday celebrations. Initially, the only thing Dash and Lily seem to have in common is how they're both avid readers, but over time, they learn they have other similarities.
However, before the two can meet up for real, they have to engage in a series of dares that take them across New York City. The game involves Dash and Lily leaving that red journal in various locations for one another to find. As they complete the dares, they gradually learn more about one another, such as Lily's worst Christmas ever and Dash's previous heartbreaks. They form a bond, but will they realize their feelings for one another before Christmas?
Should you binge-watch Dash & Lily?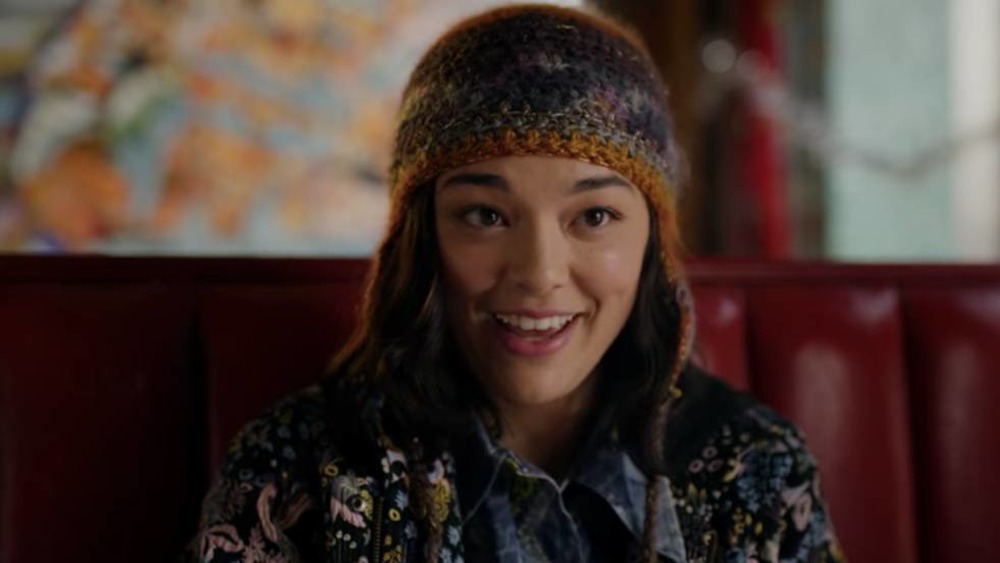 Netflix
Dash & Lily is a feel-good rom-com series that follows familiar beats while forging its own unique identity. Abrams and Francis are delightful as the series leads — even when they're by themselves, you can still feel the other one's presence. Additionally, the show has surprising depth in the way it tackles living up to family expectations. 
Adam Chitwood of Collider summed it up best in his review by writing, "In terms of Christmas stories, it finds the right balance between celebrating the holiday and acknowledging that sometimes life is still just hard. Dash & Lily is exactly as described — a Christmas romantic comedy — but you may be surprised to find just how hard you fall for its delightfully compelling characters."
Dash & Lily is great for fans of romantic comedies, and the show even pays its respects to rom-coms that have come before it. If you look closely, you'll find references to everything from Say Anything to Notting Hill. Still, Dash & Lily manages to stand on its own two legs and deliver a heaping helping of holiday cheer.
Considering the episodes range in length from 23 to 27 minutes, you can watch the entire show within a matter of hours. Netflix has no shortage of holiday-themed rom-coms, but you should definitely make time for Dash & Lily.