The New Romantic Comedy That's Taking Netflix By Storm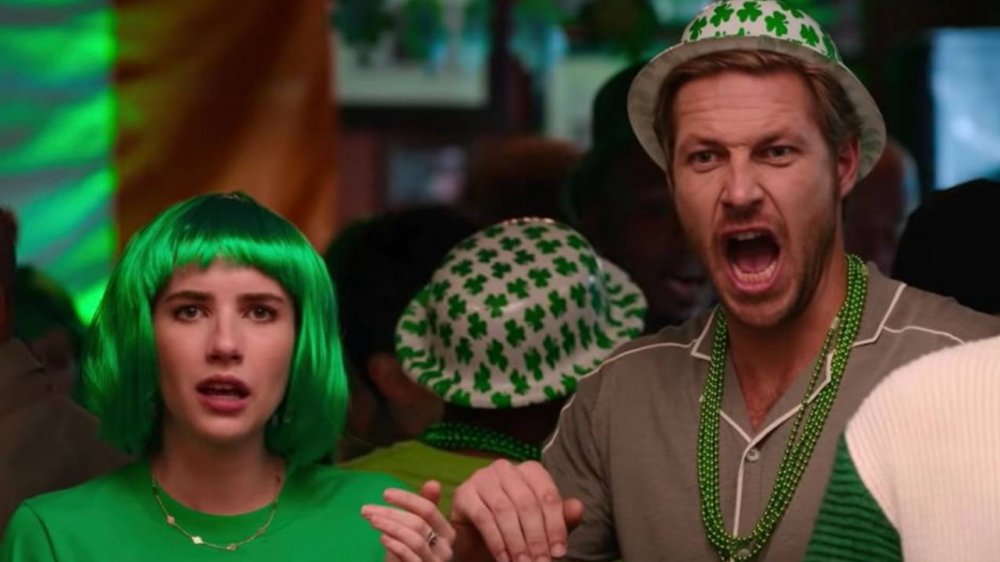 Netflix
The holidays can be a stressful time of the year. There's the financial aspect: You're either spending a lot of money on presents or on food. There's also the personal aspect: You have to take time out of your busy schedule to fly or drive somewhere so that you can hang out with people you barely know (or do know and perhaps don't like). It's understandable that at a certain point, you'd just want to snap and do something unexpected.
That's the premise of the latest romantic comedy on Netflix, Holidate. The movie came out on Netflix on October 28, 2020, and it's already lighting up the streaming service's Top Ten. Seeing as how the film goes through an entire year of holidays, it's the kind of rom-com you can watch no matter the season — just be prepared for something a little different than your normal holiday-themed rom-com fare. (According to lead actress Emma Roberts, this isn't your mom's romantic comedy.)
What is Holidate about?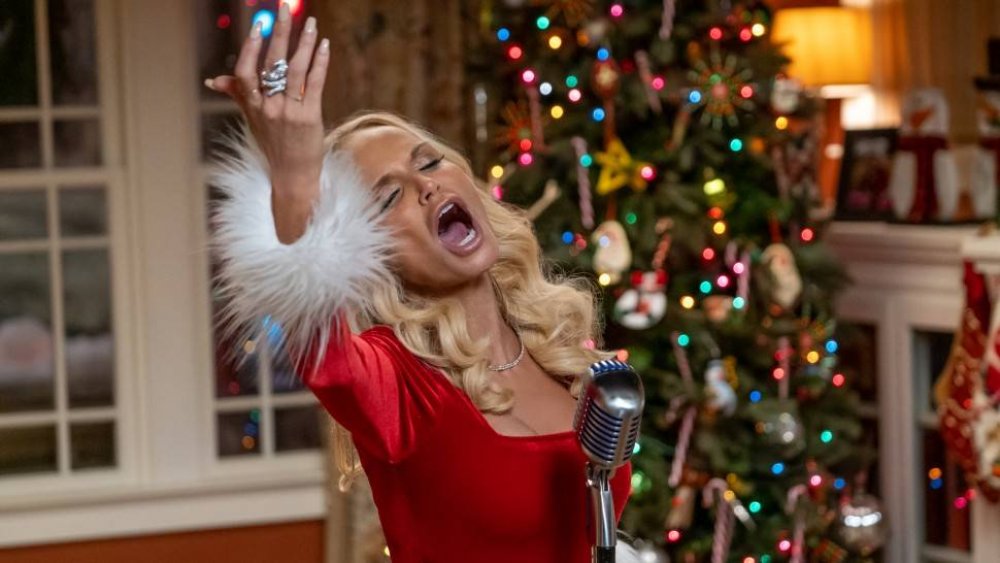 Netflix
Set in beautiful Chicago, Holidate follows two single people, Sloane (Emma Roberts) and Jackson (Luke Bracey), who are fed up with the holidays — all of them. Separately, they always end up at family functions single (which comes with a barrage of questions about when they're going to settle down), or with a date they're just not into. One day, Sloane and Jackson meet and form a pact: They will be each other's platonic plus-ones to all of the various holiday functions throughout the year. As such, they can avoid those awkward conversations while having a buddy with them to make the events more enjoyable.
While they may plan on staying just friends, that soon becomes easier said than done. As you'd expect from a rom-com, Sloane and Jackson begin develop feelings for each other. Will they get together and become one another's permanent holidate? You'll have to watch the movie to find out.
In addition to the two leads, Holidate also stars Kristin Chenoweth as Sloane's aunt Susan, who gives her the idea to have a platonic holidate in the first place. Rounding out the cast are Mikaela Hoover, Alex Moffat, Jessica Capshaw, Andrew Bachelor, and more.
Should you watch Holidate?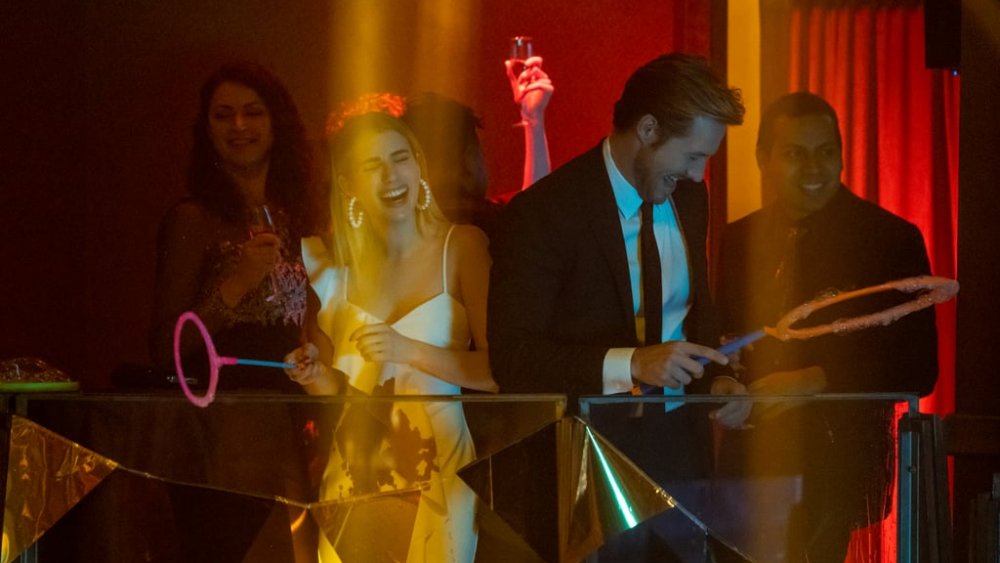 Netflix
You may initially think a movie called Holidate arrived a little too early when it dropped on Netflix in late October. (Can't Christmas just let the other holidays have a chance?) That's where Holidate whizzes past expectations. It follows its two likable leads through an entire year of holiday festivities. They set off fireworks for the Fourth of July, ring in the new year in style, and partake in some wild St. Patrick's Day antics. And though Christmas certainly plays a big role in Holidate, you could watch this rom-com any time of year and it would still feel relevant.
A lot of people seem to enjoy how self-referential the movie is. Romantic comedies have a reputation for being formulaic, but Holidate understands the tropes it needs to abide to and has fun with them. Tessa Smith of Mama's Geeky sums it up perfectly in her review by stating, "Holidate is hilarious, fun, a little bit predictable, and a whole lot of dirty! A romantic comedy that makes fun of romantic comedies."
In quarantine, where the whole year has felt like one long blur, Holidate is the perfect movie to make you forget your troubles and send you through 12 months of holiday-related shenanigans. You can watch Holidate on Netflix now.