Alex Trebek's Tragic Death Explained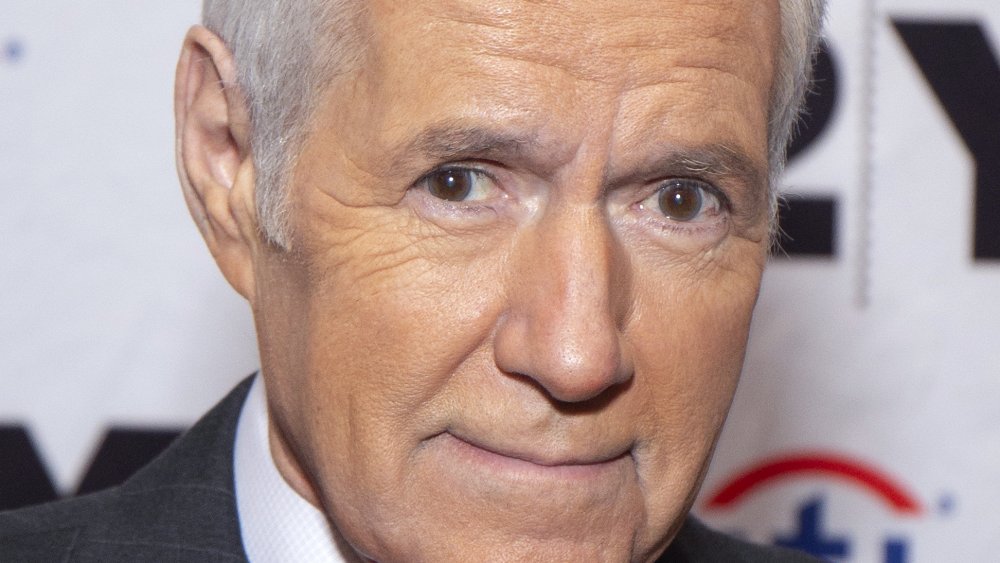 Santiago Felipe/Getty Images
2020 has been a long, heavy year. And while these final months are finally showing a light on the horizon, in multiple fronts, the second week of November brought some sad news, regarding the death of yet another iconic figure: Alex Trebek, of Jeopardy fame. 
Born on July 22nd, 1940 in Sudbury, Canada, according to Biography, Trebek originally attended the University of Ottawa with the intent of majoring in philosophy. After that was done, he changed course, preferring the work of a journalist and reporter, demonstrating a calm and natural presence in front of the camera. After some time doing this sort of work for CBC TV, he switched gears once again, this time to serve as the game show host for such CBC shows as Reach to the Top, which involved academic battles between teams of teenage students, followed by a 1970 stint as the host of the game show Jackpot, and then another hosting gig for 1973's The Wizard of Odds. These smaller gigs would prepare him for his ultimate legacy, in 1984, when he became the host of Jeopardy, thereby becoming an iconic figure to generations. 
It was in this role where Trebek would stay (alongside occasional TV cameos, usually starring as himself) until now. And while Trebek may have seemed like a larger than life presence, like the other celebrities who have died this same year — from Regis Philbin to Chadwick Boseman — he was as human as anyone else, as seen by his health battles over the past year and a half.
Alex Trebek fought a long battle against cancer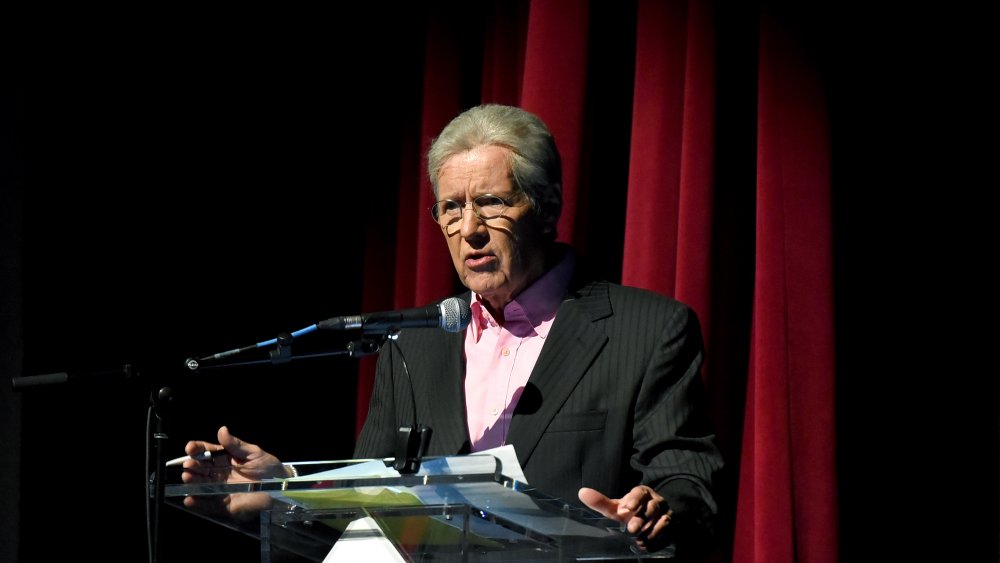 Presley Ann/Getty Images
Alex Trebek's death, while saddening, is not a surprise. In the early months of 2019, as reported by USA Today, Trebek announced to the world that he had been diagnosed with stage 4 pancreatic cancer: "Just like 50,000 other people in the United States each year, this week I was diagnosed with stage 4 pancreatic cancer. Now normally, the prognosis for this is not very encouraging, but I'm going to fight this, and I'm going to keep working." Trebek added, with his trademark wit, "I plan to beat the low survival-rate statistics for this disease. Truth told, I have to! Because under the terms of my contract, I have to host Jeopardy! for three more years!"
From that point on, Trebek openly shared every step of his battle against cancer to the public, pushing through treatments such as chemotherapy, and pushing right past the one-year survival marker. "I joked with friends that the cancer won't kill me, the chemo treatments will," he explained in 2020 to Good Morning America. "There were moments of great pain, days when certain bodily functions no longer functioned and sudden, massive attacks of great depression that made me wonder if it really was worth fighting on."
However, while Trebek was always upfront about how difficult both the cancer and chemotherapy were, he also kept working, right into his final days, both writing his memoir, The Answer Is ... Reflections On My Life (published by Simon and Schuster) and continuing to return to the Jeopardy! studio all the way until late October, meaning his last episode will air later this year.  
Sadly, while Trebek's fight was valiant, and he beat the odds to survive a year and a half after his initial diagnosis, he finally passed away due to complications from the disease, surrounded by friends and family at his home. Nonetheless, his legacy will live on, and he will be fondly remembered all over the world.