What No One Knew About Chadwick Boseman's Death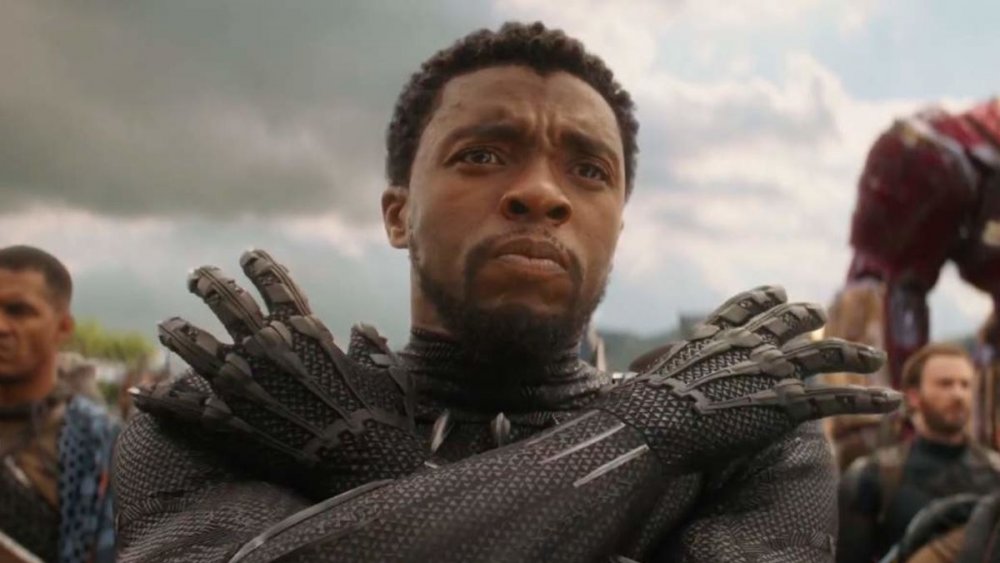 Marvel Studios
Chadwick Boseman, the actor best known for playing Black Panther in the Marvel Cinematic Universe, has died at age 43 after a lengthy battle with colon cancer. The heartbreaking news was posted to Boseman's personal Twitter account on the evening of August 28, 2020.
Boseman made his big-screen debut in 2008's The Express: The Ernie Davis Story. In that film, Boseman played Floyd Little, a former college and professional football star who was inducted into the NFL Hall of Fame in 2010. From there, Boseman went on to portray a number of iconic Black pioneers. In 2013, he headlined 42 as Jackie Robinson, who broke baseball's color barrier and became the first Black man to play in the major leagues. He also played soul legend James Brown in Get On Up, and starred as Thurgood Marshall, the first Black Supreme Court Justice, in Marshall.
Still, it was Boseman's turn as T'Challa, king of Wakanda, that made him a household name. Black Panther, which debuted in 2018, was Marvel's first movie with a solo Black lead. It was also a critical and financial hit. Not only is Black Panther the highest-rated Marvel movie on review aggregation site Rotten Tomatoes, but it scored seven Academy Award nominations including one for Best Picture, the first superhero movie to do so.
Boseman's passing comes as a shock to fans, most of whom didn't realize that Boseman was sick. If you're one of them, here's what you need to know.
Boseman continued working even while receiving cancer treatment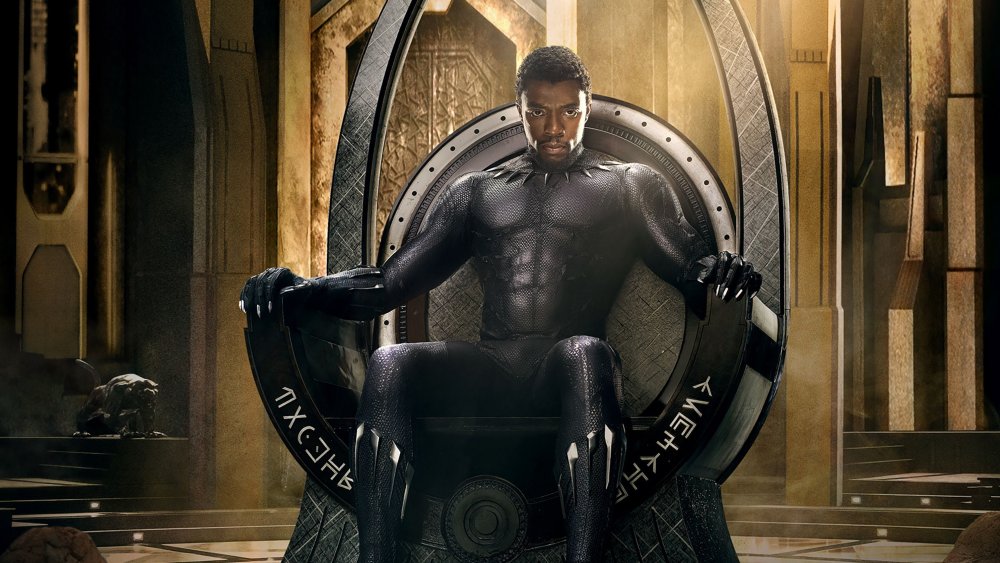 Marvel Studios
According to the official announcement of Boseman's death, the actor had been battling cancer since 2016, the same year that he made his MCU debut in Captain America: Civil War. The reason why you didn't know? Despite the toll that the disease and its treatment took on Boseman's body, the star somehow found the strength to film movies, attend red carpet premieres, perform charity work, and do interviews throughout his illness.
That means that Boseman was ill while he filmed Black Panther, which began production in early 2017, as well as his two subsequent Marvel movies, the mega-crossovers Avengers: Infinity War and Avengers: Endgame. He was also undergoing surgery and receiving chemotherapy treatment while filming Marshall, Brian Kirk's action-thriller 21 Bridges, and Spike Lee's Da 5 Bloods, which is an early awards-season contender.
While Boseman was attached to both Black Panther 2, which was originally scheduled to debut on May 6, 2022, and Yasuke, a movie about the first African samurai, neither of those films started production before Boseman's death.
Boseman's last movie will be Ma Rainey's Black Bottom, which was filmed in 2019. In that, Boseman plays Levee, trumpeter for female blues legend Ma Rainey, who's portrayed by Viola Davis. Ma Rainey's Black Bottom is based on a stage play by two-time Pulitzer Prize winner August Wilson and is directed by Tony Award-winner George C. Wolfe.
Some fans suspected that something was wrong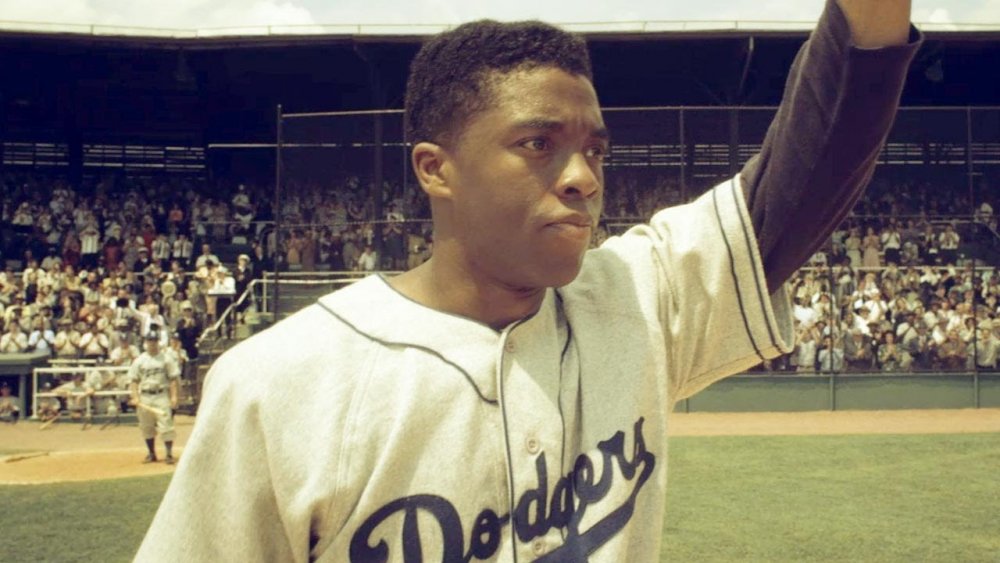 Warner Bros.
While Boseman kept his illness a secret from the public, fans became concerned about Boseman's health in April 2020, when the Black Panther star posted a video to Instagram commemorating Jackie Robinson Day, which Major League Baseball usually celebrates on April 15. This year was a little different, of course. The MLB season opener was pushed to July because of the COVID-19 crisis and Jackie Robinson Day was moved to August 28, which, in a sadly ironic twist, ended up being the same day that Boseman's death became public.
Still, Boseman decided to post the video, in which he announced a collaboration between former Legendary Entertainment CEO Thomas Tull and surgical scrubs manufacturer FIGS, on Jackie Robinson Day's traditional April date. The partnership was known as "Operation 42," and included a $4.2 million donation of medical gear to the Black communities hit hardest by the Coronavirus pandemic.
That was remarkable news, but it was overshadowed by Boseman's gaunt frame, which had many fans worried that something was wrong. Some observers surmised that Boseman had dropped weight for an upcoming role. Others argued that he was just naturally skinny. In the midst of all the speculation, Boseman deleted the video from his social media feed, indicating a desire for privacy.
Now, of course, we know why. In the hours since Boseman's death was announced, many celebrities, including Boseman's former Marvel co-stars Brie Larson, Chris Evans, Angela Bassett, and Don Cheadle, have taken to social media to express their grief.
Our best wishes go out to Boseman's family and his loved ones during this difficult time.