Here's When You Can Watch The Final Alex Trebek Jeopardy! Episode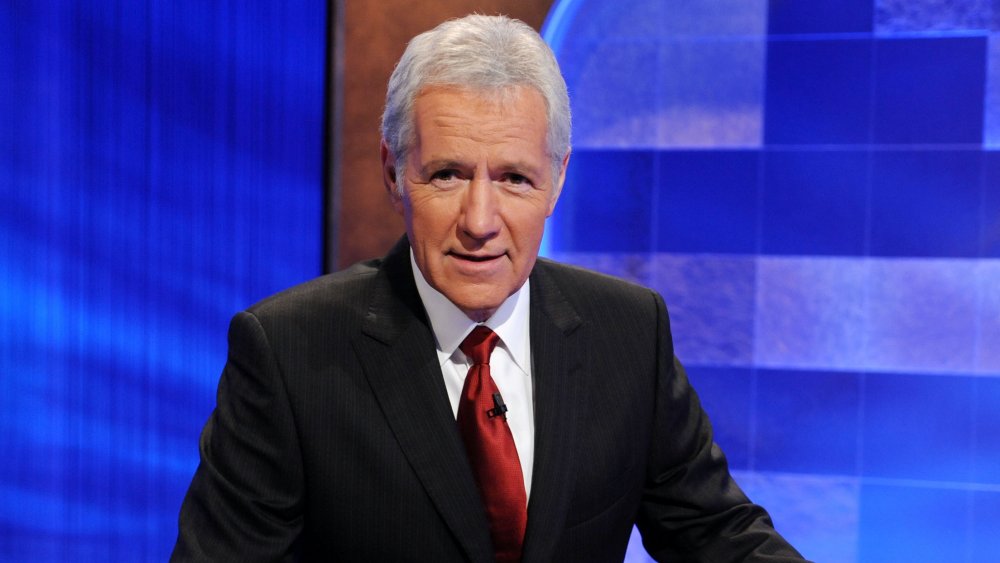 Amanda Edwards/Getty Images
On Sunday, November 8, 2020, the world lost a truly warm, wonderful presence. The long-standing host of the quiz competition show Jeopardy!, where questions posed to participants are presented as answers and answers must be given in the form of a question, Alex Trebek passed away at the age of 80 following a battle with pancreatic cancer. 
"Jeopardy! is saddened to share that Alex Trebek passed away peacefully at home early this morning, surrounded by family and friends. Thank you, Alex," the official Twitter account for Jeopardy! wrote on Sunday afternoon.
Having hosted Jeopardy! for over three and a half decades, beginning with the show's revival on syndication in 1984, Trebek holds the Guinness World Record for "most game show episodes hosted by the same presenter" of the same program (via Guinness World Records). In the wake of his devastating death — and as countless friends, family members, colleagues, and fans of Trebek's honor his memory — many are wondering when the last new Trebek-hosted episode of Jeopardy! will grace their small screens.
The final episodes of Jeopardy! with Alex Trebek will air at the start of 2021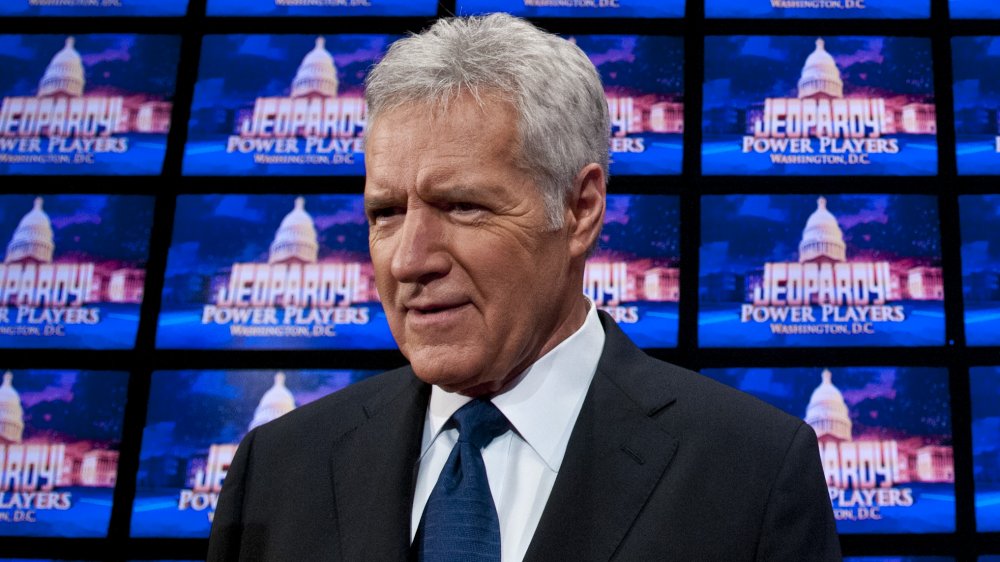 Kris Connor/Getty Images
According to a formal press release announcing Trebek's passing, issued by the executives at Jeopardy! and its production company Sony Pictures Television Studios, Trebek's final day in the Jeopardy! studio was on Thursday, October 29. At the time that press release went out, it was stated that new episodes with Trebek as the host would air until Christmas Day 2020 – Friday, December 25. However, not long after that statement was made, the official Jeopardy! website confirmed that the final week of Trebek-hosted episodes of the series will air during the week of January 4, 2021. Jeopardy! will also put out ten of Trebek's best episodes between Monday, December 21 and Monday, December 28. Beginning on January 11, 2021, the show will begin airing the first week of guest-hosted episodes.
"This is an enormous loss for the Jeopardy! staff, crew, and all of Alex's millions of fans. He was a legend of the industry that we were all lucky to watch night after night for 37 years. Working beside him for the past year and a half as he heroically continued to host Jeopardy! was an incredible honor," Jeopardy! executive producer Mike Richards said in a statement. "His belief in the importance of the show and his willingness to push himself to perform at the highest level was the most inspiring demonstration of courage I have ever seen. His constant desire to learn, his kindness, and his professionalism will be with all of us forever."
Though it's unclear how many new Jeopardy! episodes with Trebek behind the podium, leading the way with his signature cool-headed persona, there will be until December 25, there are more than 8,200 Trebek-hosted episodes in the books as of this writing. A number of seasons of Jeopardy! are available to stream on Hulu and Netflix, and fans at home can catch new episodes either through their cable subscription or on Jeopardy!'s site.