The Uncharted Movie Just Hit A Major Milestone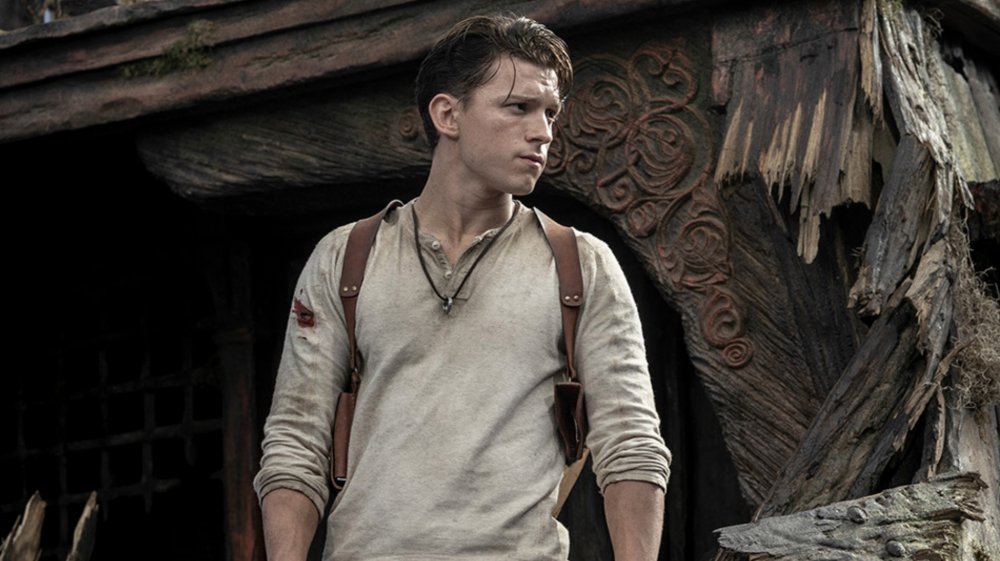 Sony Pictures
The Uncharted series has been exceptionally popular video game franchise, with various titles, expansion packs, and collections being released over the years. While Naughty Dog hasn't had an issue getting games out, the same can't be said for the feature-length film, which has long been in development. 
The Uncharted movie, starring star Spider-Man actor Tom Holland as a young version of the treasure-hunter Nathan Drake, has had quite a tumultuous journey to reach the big screen. The film has lost numerous directors, and the COVID-19 pandemic threw various other questions in the mix about how production would be able to proceed. Fans were offered a glimmer of hope in October 2020 when photos surfaced showing Holland on set with Nathan Drake voice actor Nolan North (who presumably isn't actually in the film). This was more than enough reason for fans to get excited about the video game adaptation once again after having to witness setback after setback. 
Now, fans have another reason to be optimistic that Uncharted will actually come out sooner rather than later, and won't face another release date delay. The Sony Pictures Twitter page just announced the achievement of a major milestone in production that seems to promise Uncharted will make its currently scheduled premiere in summer 2021.
Uncharted has officially wrapped filming
On Thursday, October 29, 2020, the official Twitter account for Sony Pictures confirmed filming on Uncharted has wrapped. The account shared an image of an Uncharted clapperboardm along with the caption, "Greatness from small beginnings. That's a wrap on @UnchartedMovie." 
Fans have received a lot of great Uncharted news over the last couple of weeks — including Mark Wahlberg, who will play Victor "Sully" Sullivan in the film, posting a picture of him with Sully's signature mustache on the set of the movie. It seems as though production got back underway in the midst of the COVID-19 pandemic, and Holland may have wrapped his scenes earlier than October 29; a few days prior, the actor shared on his Instagram Story that he touched down in Atlanta, Georgia to start filming Spider-Man 3.
It's clear many fans are amazed at the fact the Uncharted movie is actually done filming, given their responses to the announcement post on Twitter. A lot of people seem to think the movie just started filming again based on the fact on-set photos came out relatively recently, but the movie has been in production since late July (via The Wrap). 
The other thing that's clear from reading through the thread is that the hype is real when it comes to fans ready to finally see Nathan Drake have a big-screen adventure. Many have been looking forward to an adaptation ever since the first Uncharted game came out in 2007, so it makes sense to see comments like, "I am looking very much forward to watch it" and "[Let's] GO!" 
From here, Uncharted now goes into post-production — and hopefully, it sticks to its current release date of July 16, 2021.