Here's Mark Wahlberg As Sully On The Uncharted Movie Set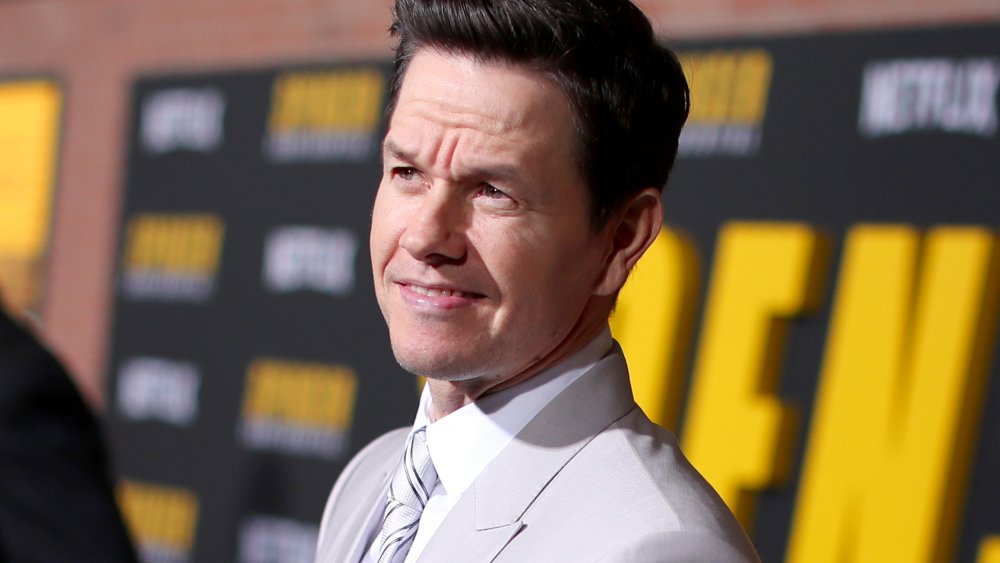 Joe Scarnici/Getty Images
Let's call this transition "from Marky Mark and the Funky Bunch to Marky Mark and the Funky Mustache."
Fans have known for a while that Mark Wahlberg, the former-rapper-turned-actor who's been in everything from Boogie Nights to The Other Guys to more action-centric movies than one could count from memory, will star in the Uncharted film adaptation. Opposite Tom Holland as a young Nathan Drake, the fortune-hunting protagonist of the Uncharted video games to which the film will be a prequel, Wahlberg plays Victor "Sully" Sullivan — a fortune hunter just like Drake, who becomes the young man's father figure and mentor. 
For many Uncharted enthusiasts out there, Sully's defining physical trait is his mustache, thick and dark enough to rival even the great Tom Selleck's facial hair. So when Wahlberg suddenly popped up on Instagram sporting a mustache and sitting in what looks like a trailer on a movie set, fans flipped out. 
On October 24, 2020, the actor shared to his Instagram page a video of himself simply looking into the camera and warning, "Don't ask! Don't f***ing ask." This is, of course, in regards to his mustache — which he apparently began growing in mid-October, according to an Instagram video from October 12, in which he stated, "Oh! Don't mind the little mustache. That's for a part."
It might be worth noting that the mustache as seen in Wahlberg's most recent video is noticeably darker and bushier than the last photo of himself with facial hair that he posted on Instagram. That was on October 17, and shows Wahlberg with a mustache-full-beard combo; the upper-lip section of facial hair isn't quite so prominent as it is in Wahlberg's newest post, so he may have had some assistance in the hair and makeup department.
Everyone's freaking out over Mark Wahlberg's mustache
The comments section of Wahlberg's post is crammed full of responses from fans writing things like "my guy Sully!!!" and "ah, Sully!" In another social media sphere, Canadian video games journalist Geoff Keighley posted on Twitter side-by-side pictures of Wahlberg and Sully as he's seen in the Uncharted video games as a way to show that yes, Wahlberg's on the movie's set in that video and yes, his iteration of Sully will rock a mustache at some point.
What throws a bit of a wrench in this whole thing is that Wahlberg has been spotted on the set of Uncharted completely mustache-free — which could explain why his mustache looks thicker and darker than what we've seen he can grow naturally. Perhaps the film's team, headed up by director Ruben Fleischer of Zombieland franchise fame, instructed Wahlberg to grow out his facial hair to portray Sully, then decided that, for whatever narrative reason, Sully won't have a mustache at certain points and then will have a mustache at others. 
On the flip side, maybe the Uncharted crew had the idea to shave Wahlberg's face and add in his Sully 'stache digitally — which could explain why he was filming scenes clean-faced — then realized it wasn't a good idea and gave him a little glue-on mustache instead. 
It also could be that Wahlberg's Sully won't ever have facial hair in the Uncharted movie, and that the actor's video was taken from the set of a different project altogether. The possibility of that being true feels pretty low, though, as a totally-mustache-less Sully would be quite blasphemous in the Uncharted universe.
For now, fans can let their minds run wild in thinking about what Uncharted will be like. The film is set for release on July 16, 2021.