The Adam Sandler Comedy-Drama You've Never Seen On Netflix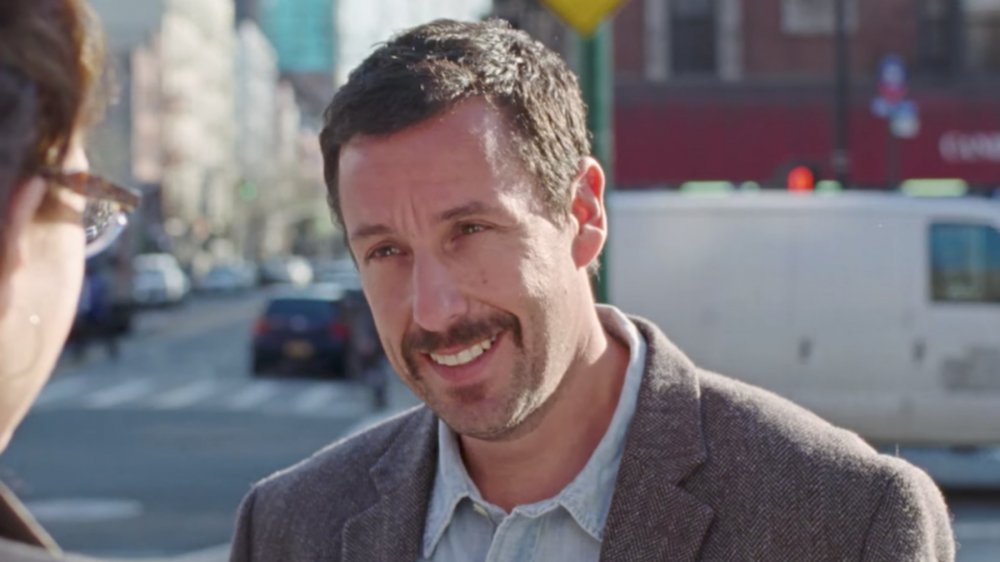 Netflix
While Adam Sandler struck gold with the success of his latest holiday release Hubie Halloween, the prolific actor has another film on Netflix you may never have seen — and this one does not include an inexplicable silly voice.
Released in 2017, The Meyerowitz Stories (New and Selected) is a comedy-drama that tells the story of three estranged siblings — Danny (Sandler), Matthew (Ben Stiller), and Jean (Elizabeth Marvel) — who reunite in New York to celebrate their aging sculptor father's (Dustin Hoffman) new exhibition .
Sandler takes on a more serious role in the film as Danny, a high school dropout and stay-at-home dad who never pursued his musical ambitions out of fear of performing in front of audiences. He's moving into his father's apartment after separating from his wife and while seeing his daughter off to college.
It should be no surprise for most to see Sandler play a more earnest role, as the actor has done so several times over the years in films like Punch-Drunk Love, Spanglish, and most recently the critically acclaimed Uncut Gems.
Adam Sandler and Ben Stiller are the perfect pair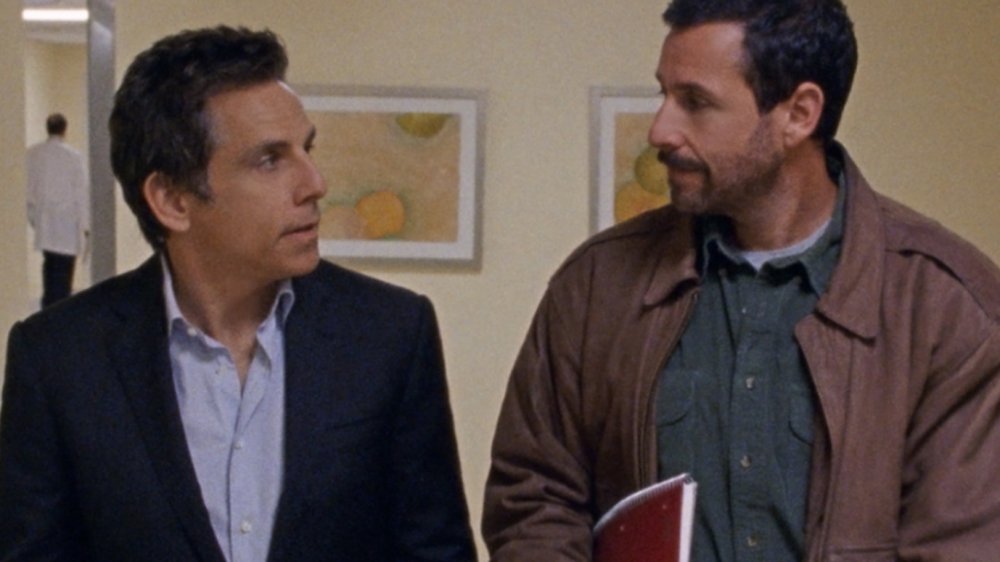 Netflix
The film, from Marriage Story writer-director Noah Baumbach, was also met with many critics' praise, in particular for Sandler who, The New York Times called a "revelation" in the role.
Fans of Sandler's career will also recognize that this isn't the first time he's teamed up with Stiller. The two actors memorably appeared on screen together in Happy Gilmore, with Stiller playing a sadistic nursing home orderly who forces Happy's grandmother to perform manual labor for him. In the The Meyerowitz Stories (New and Selected), Stiller plays Matthew Meyerowitz, Danny's half-brother, who is an accountant to Hollywood stars.Though the two actors both have a knack for serious roles, Sandler fans can rejoice as Stiller has reprised the orderly role for Hubie Halloween.
Though fans of Sandler's comedies may not want to see their hero play it serious in The Meyerowitz Stories (New and Selected), they can at least expect some of Sandler's trademark yelling, and some of his singing, too.