How Much Adam Sandler Really Made From Happy Gilmore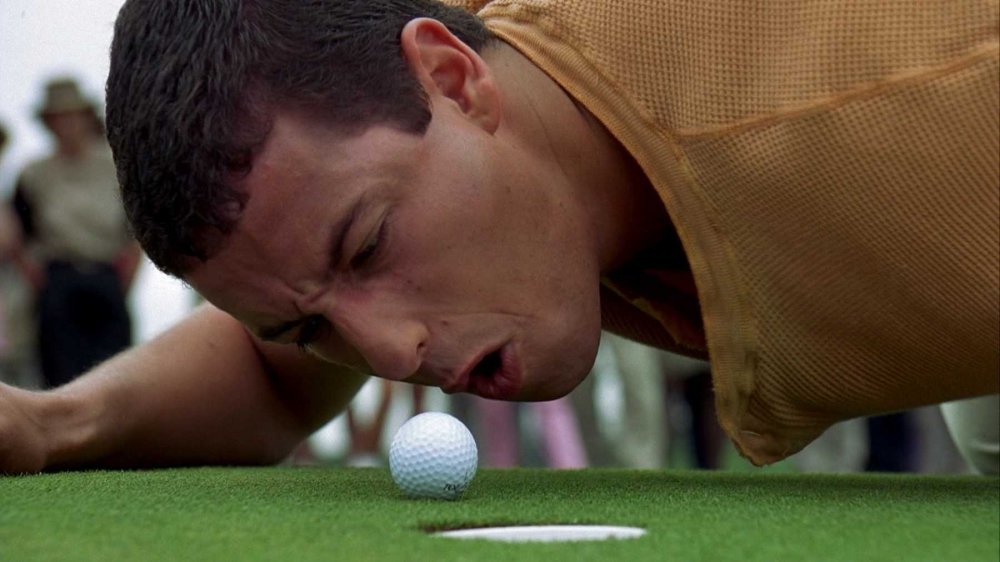 Universal Pictures
Adam Sandler is now entering the fourth decade of his (at times intermittent) box office success. Thanks to his acclaimed dramatic turn in Uncut Gems, the funnyman is now earning tons of accolades from serious film critics, and per the terms of a handsome contract extension, he's set to bring four new projects to Netflix in the coming years. It's a good time to be the Sandman.
Even though the Oscars snubbed him, Sandler's career may be moving into a new phase — one that includes more serious, dramatic roles. Not that he really needs to work anymore; Adam Sandler's net worth is higher than you think. According to Celebrity Net Worth, Sandler enjoys a cool $420 million in assets.
In 1996, when Sandler stepped up into the leading role in Happy Gilmore, an early critical drubbing warned that the comedian's career might amount to a flash in the pan. In the film, Sandler plays the titular lead, a minor league hockey player who joins the PGA tour to save his grandmother's house from foreclosure. Fortunately, moviegoers loved the flick despite the generally terrible reviews, and after a slow start at the domestic box office, Happy Gilmore soared to return $42 million on a $12 million budget. Sandler earned around $2 million in salary for his performance, but the real financial benefit came in growing his budding reputation as a bankable comedic star.
Happy Gilmore was an important step on Sandler's path to stardom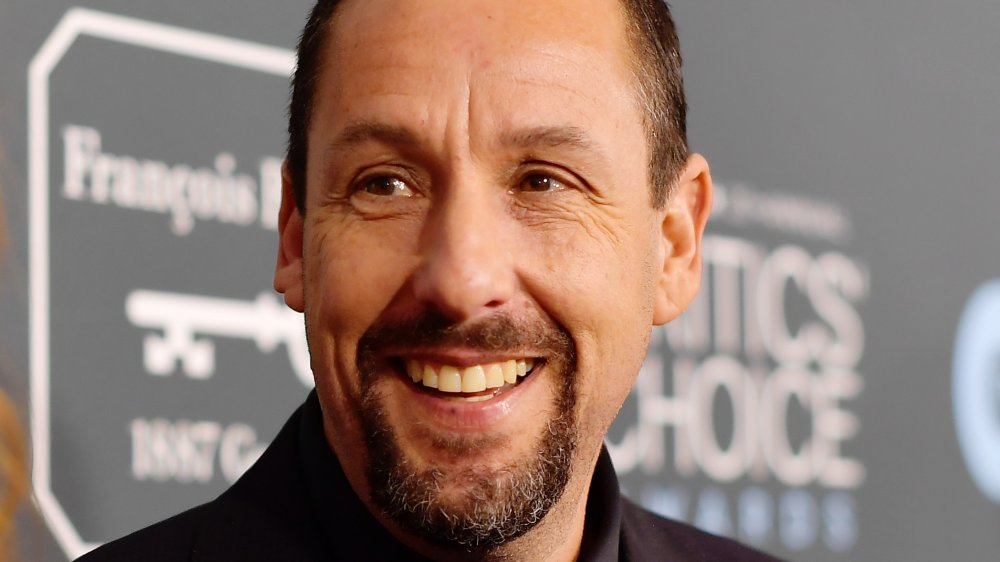 Matt Winkelmeyer/Getty Images
It wasn't always toilet paper rolls made of hundred dollar bills and Scrooge McDuck-like vaults filled with gold doubloons for Adam Sandler. He got his start like many comedic actors of his time: as a cast member on the iconic, seemingly unstoppable variety show Saturday Night Live. When Sandler made his jump to film, starring in 1995's Billy Madison, that flick's initial box office success was promising, though a far cry from the totals garnered by his later smash successes. Billy Madison made only $26.4 million on a $10 million budget; in Hollywood terms, that's a win, but a pretty small one.
The success of Happy Gilmore marked the beginning of Sandler's imperial phase at the box office, a span of several years that saw the release of classic smash hits like The Waterboy ($190 million), The Wedding Singer ($123 million) and Big Daddy ($235 million), successes that led directly to his first overall deal with Sony Pictures. Those kinds of numbers buy an actor a lot of runway with the studios, which is why Sandler's still in business to this day, reaping the proceeds from an extension of his $250 million Netflix deal. And to think, none of it might have happened if a failing hockey player hadn't tried his hand at golf.