The Real Reason Adam Sandler Didn't Get An Oscar Nomination For Uncut Gems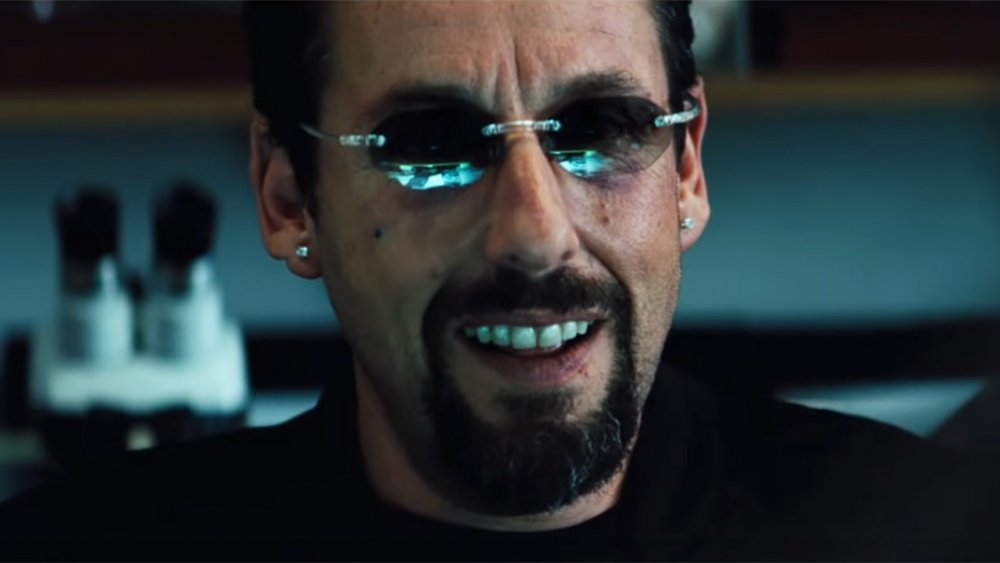 In the lead-up to the 2020 Academy Awards, set to air on Sunday, February 9, Adam Sandler was near the head of the pack for Best Actor contenders. For his performance as Diamond District jeweler and self-destructive gambling addict Howard Ratner in the Safdie brothers' crime thriller Uncut Gems, Sandler had most everyone believing he'd land at least a nomination for the coveted award.
However, when the list of 2020 Oscars nominations rolled out, Sandler's name was nowhere to be found. Instead, the members of the Academy of Motion Picture Arts and Sciences nominated Antonio Banderas (Pain and Glory), Leonardo DiCaprio (Once Upon a Time in Hollywood), Adam Driver (Marriage Story), Joaquin Phoenix (Joker), and Jonathan Pryce (The Two Popes) in the category for which Sandler was seemingly a shoo-in. 

Now, The New York Post has run quotes from an anonymous Academy member who commented on some of the actors who didn't score Oscar nominations this year: Dolemite Is My Name star Eddie Murphy, Hustlers lead Jennifer Lopez, The Farewell actress Awkwafina, and, of course, Sandler. The nameless actor revealed the real reason why Adam Sandler was snubbed — and the answer isn't pretty.
Adam Sandler's questionable "brand" kept him from Oscars glory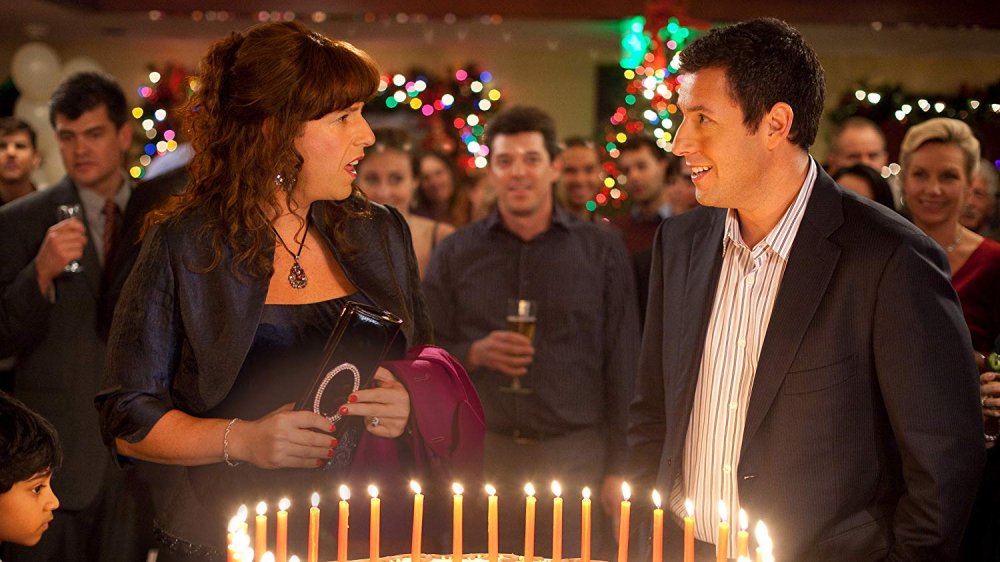 Tracy Bennett/CTMG, Inc.
When he's in his prime, Adam Sandler is a seriously funny actor. He's split sides in films like Billy Madison, Happy Gilmore, The Waterboy, The Wedding Singer, Big Daddy, and more, gaining fame as much more than a former Saturday Night Live player. In the 2000s, Sandler ventured into more dramatic territory with Spanglish, Punch-Drunk Love, and Funny People, effectively proving he wasn't a one-trick pony. 
But at a certain point, Sandler's track record grew spotty when he began signing on to films that were, well, less-than-spectacular. He racked up Razzies — basically the ugly step-sister to merit-based award ceremonies — for Just Go With It and Jack and Jill, two of Sandler's worst movies ever, and tarnished his reputation in the process. It's only been in recent years, through his turns in films like Netflix's The Meyerowitz Stories and now Uncut Gems, that Sandler has begun to shed his "King of Bad Movies" moniker. 
Sadly, Oscars voters have a stronger memory than the general public does. The reason why he didn't receive an Oscar nomination, according to the well-known character actor and member of the Academy, is because people don't associate the name "Adam Sandler" with accolades as prestigious as Academy Awards. 
"There are a lot of movies, a lot of performances per year for us to watch. Unfortunately, actors become brands. Sandler's brand doesn't scream 'Oscar,'" he stated, offering that Once Upon a Time in Hollywood actor Leonardo DiCaprio and The Two Popes actor Jonathan Pryce as examples of actors who do have such a brand.
Adam Sandler's "revenge plan" rubbed some voters the wrong way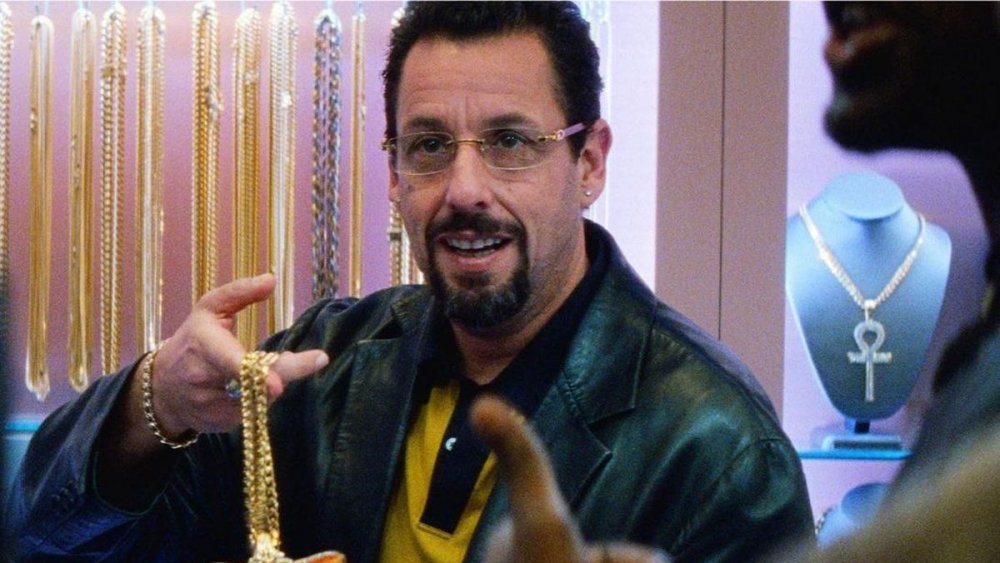 During an appearance on The Howard Stern Show in early December 2019, Sandler threatened revenge on the moviegoing masses if he didn't nab an Academy Award for his performance in Uncut Gems. The actor warned that he would take a role in an unbelievably bad movie to make everyone regret not nominating him for — and, more importantly, awarding him with — an Oscar.
"If I don't get it, I'm going to f****** come back and do one again that is so bad on purpose just to make you all pay. That's how I get them," Sandler said, adding that though it would be a "funny big thing" for him to receive an Oscar nomination, he would be "there to win" if it actually happened. 
We all know that it didn't, and it seems Sandler's plan for payback could still be intact. Given that his filmography isn't exactly packed wall to wall with winners, the actor doesn't have much to lose if he does go through with making a terrible film — except the respect of the Academy voting body. In response to Sandler's comments on The Howard Stern Show, one member complained that the actor has an "arrogance" to him, and that his threat showed "a lack of respect."
For everyone's sake, hopefully Sandler sticks to more substantial gigs and doesn't actually make a total stinker to follow up Uncut Gems. He may not have been placed in the running for Oscars gold following his turn in the film, but the fact that he generated genuine buzz for a Best Actor award speaks volumes. May Sandler's future — and ours — feature more roles like Howard Ratner and fewer like Jack and Jill Sadelstein... or Danny Maccabee... or Lenny Feder.