Brand-New The Suicide Squad Photos Are Super Revealing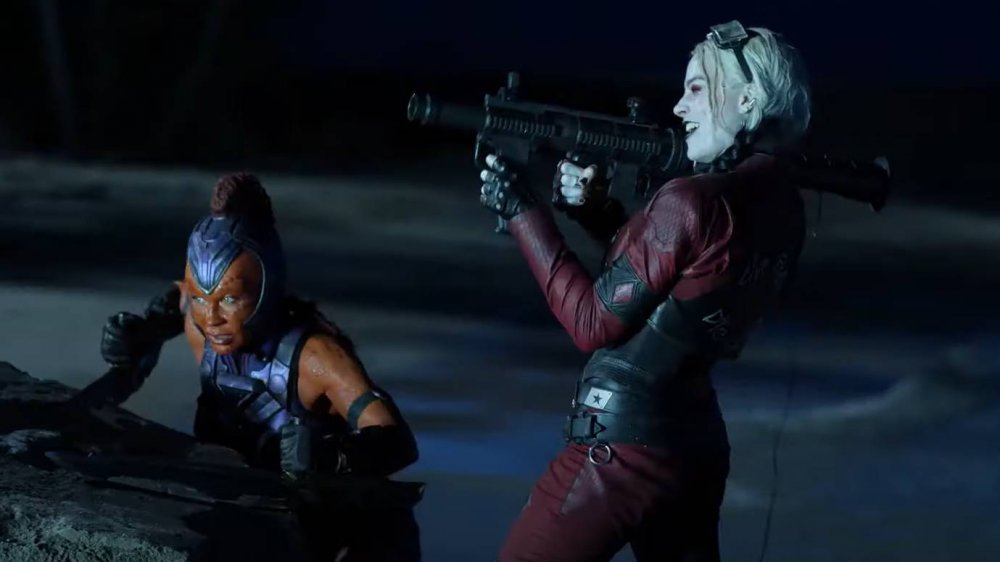 Warner Bros. Pictures
To take a quote from another James Gunn movie, "What a bunch of a-holes."
With Marvel's Guardians of the Galaxy films, Gunn has shown his proclivity for taking a bunch of D-list comic book characters and turning them into household names. It remains to be seen if he can catch lightning in a bottle twice now that he's working for DC for the time being. After he was fired (and quickly rehired) for Guardians of the Galaxy Vol. 3, Warner Bros. and DC Entertainment quickly snatched him up to take on their not-quite-a-reboot, not-quite-a-sequel to 2016's Suicide Squad.
While some characters from the 2016 movie — including Harley Quinn (Margot Robbie) and Captain Boomerang (Jai Courtney) — are coming back, much of the cast to The Suicide Squad will be new. In many cases, Gunn seems to have pulled from the obscure annals of DC Comics to find an eclectic array of supervillains who can lead the franchise in the future, or get killed off in spectacular fashion in this single film. There are numerous theories surrounding The Suicide Squad and the direction it could take — and while there's not a whole lot to go off for the time being, we now have a better look at some of the new villains who will be introduced in the forthcoming movie. 
An exclusive interview with Gunn in Empire Magazine is coming out soon, and there are a few new images to analyze.

The Suicide Squad assembles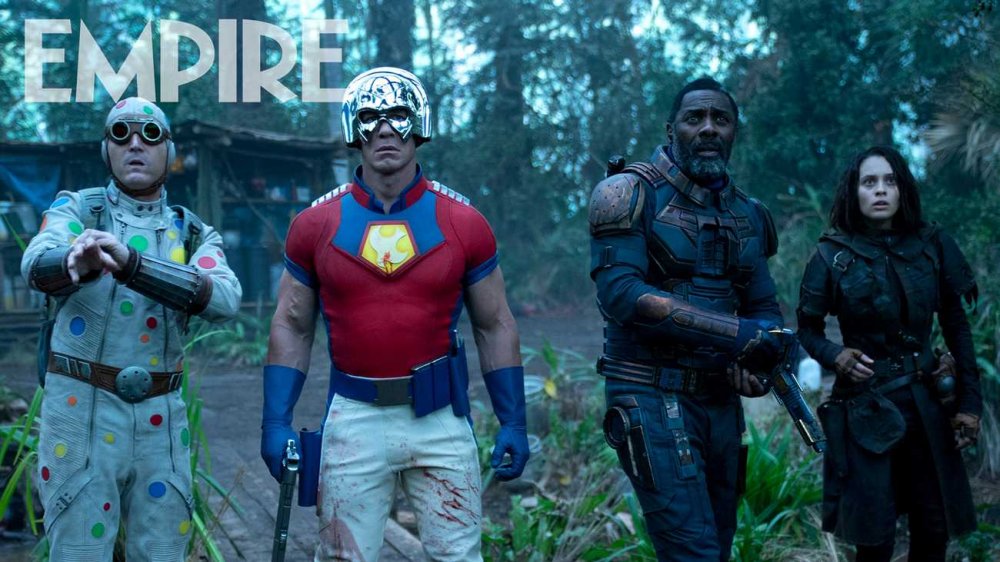 Empire Magazine
The first image released in Empire, shown above, shows four members of the Suicide Squad: Polka-Dot Man (David Dastmalchian), Peacemaker (John Cena), Bloodsport (Idris Elba), and Ratcatcher 2 (Daniela Melchior). It looks like the foursome got themselves into a bit of a scuffle, considering the blood on Peacemaker's white pants and the look of fear and hesitation on each character's face. This snap also offers a good sense of the tone Gunn is going for with his upcoming film. After all, there's a guy dressed in polka dots next to a straight-up mercenary who's brandishing a firearm. Gunn's gone all-in on the comic book aesthetic for The Suicide Squad, and it definitely seems like he's not shying away from how ridiculous some of these characters are. 
Another image posted by Empire is certain to give you a sense of déjà vu if you've seen the first Suicide Squad. 
This snap sees the Suicide Squad in an airplane, with Rick Flag (Joel Kinnaman) seemingly leading the group since he's the only one standing while everyone else is sitting. It looks an awful lot like the plane scene from the 2016 film, during which the team is formally introduced to Katana (Karen Fukuhara), and the team dynamic seems to be similar to the original Suicide Squad. At this point in the film, it looks like a sizable crew, but not every member of the cast is there on the plane. 
The photo hints that, at that point in the film, there are eight or nine members of the Suicide Squad — but it's likely that few of them will die over the course of the mission and be replaced with other supervillains as time goes on. As Gunn shared with Empire, "You really don't know who's going to live and who's going to die. I was given full freedom to kill anyone – and I mean anyone – by DC." (The filmmaker previously teased on Twitter that any character, even Harley Quinn, could die in The Suicide Squad.)
Regardless of who lives and who dies, it's clear Gunn has created one zany, bloody movie that's going to stick close to the comics. 
The Suicide Squad is set for release on August 6, 2021.