Harley Quinn Could Die In The Suicide Squad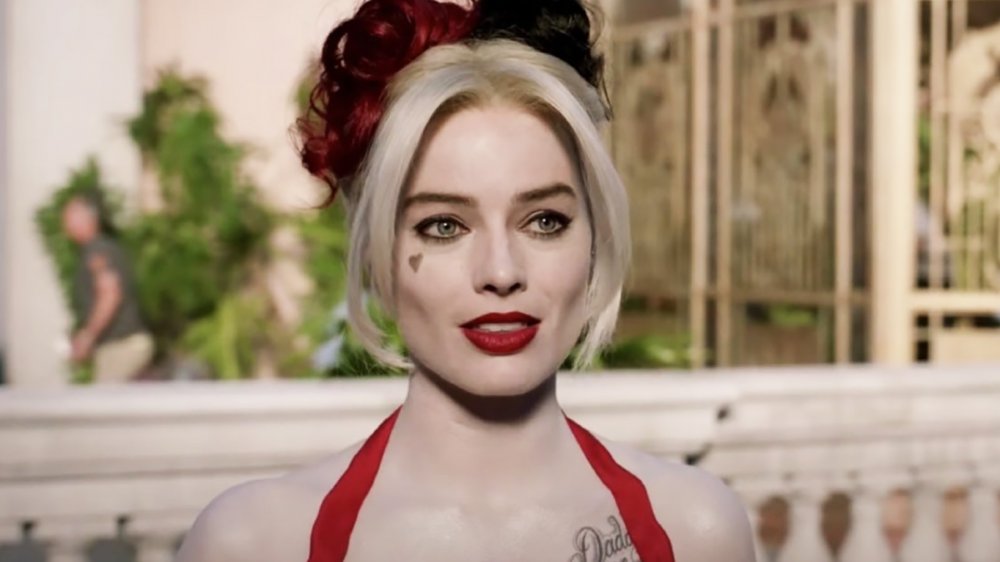 Warner Bros./DC Entertainment
Will DC fans soon have to say goodbye to their favorite Maid of Mischief? According to James Gunn, it's a possibility. 
On October 24, 2020, After the Ending podcast host (and apparent DC Comics fan) Phil Edwards headed to Twitter to share Empire's special magazine cover for its story about The Suicide Squad, the impending standalone sequel to and soft reboot of 2016's Suicide Squad. With Gunn at the heart of the project as its director and writer, audiences are bracing for a whole lot of fresh faces to arrive to the Suicide Squad crew and a brand-new story to unravel on the big screen. 
What many are wondering in particular is who will survive The Suicide Squad. Edwards asked that very question in his tweet, which caught Gunn's attention. The filmmaker doubled down on the inquiry, asking in his own tweet, "What two characters do you think are most likely to survive #TheSuicideSquad?"
Twitter user @DapperJabber chimed in to the conversation and shared their thoughts on the probable survival rates of the members of the new-and-much-expanded Suicide Squad roster. First up, they argued that Margot Robbie's Harley Quinn "has franchise armor" — i.e., it's unlikely that she'd be fatally wounded, murdered, or otherwise offed in any way because the minds at DC Entertainment and Warner Bros. have plans for the character post-The Suicide Squad.
The Twitterer then argued that nothing will happen to Steve Agee's King Shark or Viola Davis' Amanda Waller either, since they're "pretty sure" both characters have "'DC has them in other things' protection." Overall, @DapperJabber theorized that everyone else has an "80% chance of dying" in The Suicide Squad. 
Considering Harley Quinn was a leading lady in Birds of Prey – a film in which she's explicitly named in the subtitle "(and the Fantabulous Emancipation of One Harley Quinn)" — and that Robbie's performance as the quick-witted is beloved by many, @DapperJabber could have a point here in stating that Harley probably won't bite the dust in the upcoming film. However, Gunn doesn't agree. 
Quote-tweeting @DapperJabber's post, the writer-director explained that, in basic terms, he can do whatever the heck he wants — killing Harley Quinn included. "No character was protected by DC. They gave me carte blanche to do what I wanted," Gunn wrote. "That was one of the things we agreed to before I came to work for them. I wasn't looking for shock value but I wanted the audience to know anything could happen. #StoryReignsSupreme #TheSuicideSquad."
No matter what, Harley will do some amazing things in The Suicide Squad
Responses to Gunn's bombshell of a comment have been understandably mixed, with some fans begging Gunn not to kill off Harley (or any other character, for that matter) and others stating that they're glad Gunn has creative freedom to tell a powerful story involving high stakes and an anything-can-happen vibe. As one Twitter user wrote, I think that's the key to creating a good story. One can show the audience that anything can happen, but they can't just kill a character all willy nilly. There needs to be purpose. That's gonna be the exciting part going into this movie."
"Exciting" is an apt word to describe The Suicide Squad, especially based on what Robbie herself has teased about the movie. 
The Australian actress previously shared that there's an "insane" Harley Quinn sequence in The Suicide Squad that will leave audiences breathless. She shared during a Q&A session for the film held as part of the 2020 DC FanDome event, "[It] was one of the most difficult things I've ever shot on screen [...] It was hard, and I was beat up by the end of it — like, really beat up." Adding that Gunn had texted her and told her that the scene looks "amazing," Robbie hinted, "When you see the movie, you'll know exactly what I'm talking about."
That's certainly something to look forward to — regardless of whether Harley will face down death itself in The Suicide Squad, or simply continue being the butt-kicking, sometimes-criminal, sometimes-anti-hero we all know and love. Try not to think about it all too much.
The Suicide Squad is currently slated for an August 6, 2021 release.