The Best TV Horror Anthologies You Haven't Watched Yet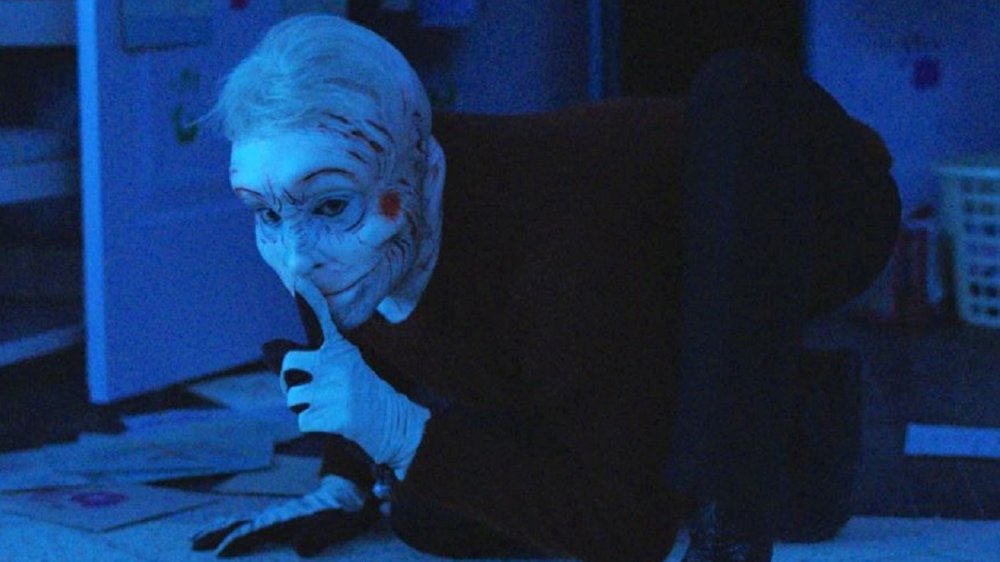 Horror anthologies have been a TV staple for decades, with classic series like One Step Beyond, The Twilight Zone, and Alfred Hitchcock Presents. Of course, like all TV genres, the anthology format has ebbed and flowed in popularity. The debut of Twilight Zone was followed by a relatively fallow period in the '60s before the genre resurfaced with hits like Night Gallery and Tales from the Crypt. 
The cycle has majorly come back in recent years, with heart-stopping programming like Black Mirror, Creepshow, and Monsterland all clawing their way into television screens. But the sheer number of programs over the past few decades means that some lost or hidden gems might be overlooked. To that end, we've compiled a chilling list of horror anthology programs, dating from the 1950s to the present, which deserve a look by genre fans and TV historians alike. All offer a heavy dose of jangled nerves and shivery scenarios ... and it's up to you to determine if you're brave enough to endure them. Lights out, everyone — the show's about to begin.
Suspense and Lights Out brought radio horror to TV screens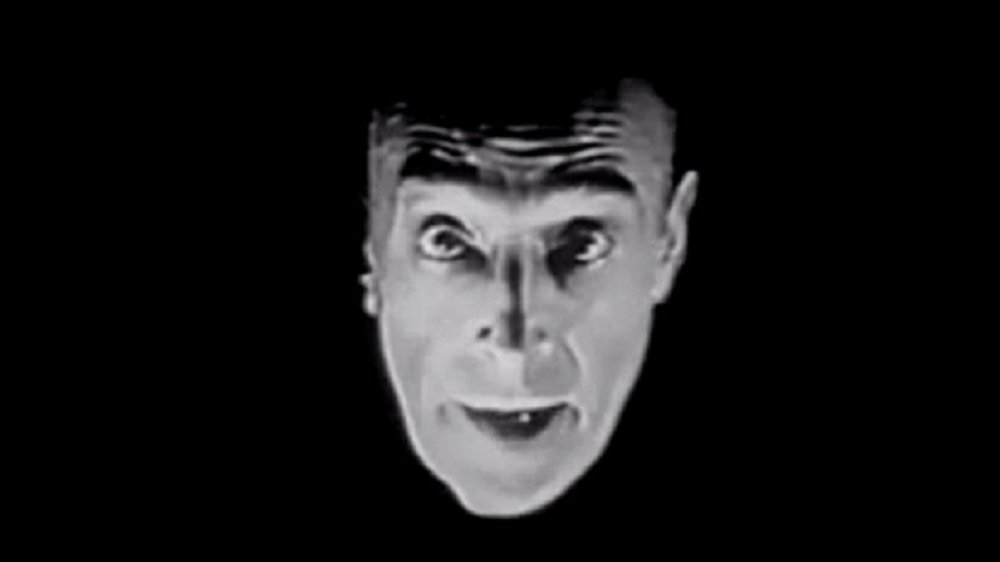 Both Lights Out and Suspense were attempts to translate popular radio dramas to the new medium of television. On radio, Lights Out was known for its gruesome scenarios, such as people turned inside out or a monstrous chicken heart that destroys the Earth. However, the NBC TV series (1946-1952) had neither the special effects budget nor the network's blessing to allow such images. Still, the television series could summon up chills with just its opening narration, featuring the disembodied head of actor Frank Gallop. It also featured episodes penned by Ira Levin (Rosemary's Baby), was inspired by stories from Edgar Allan Poe, Ray Bradbury, and M.R. James, and stared Boris Karloff, John Carradine, and Basil Rathbone. Among its best episodes was "The Martian Eyes," in which Burgess Meredith discovers that a pair of glasses allows him to see aliens hidden among us. Sounds like They Live, no?
Like its radio predecessor, the Suspense TV series was predominately rooted in thriller territory — murder plots, robberies, and dark deeds of all types — and it drew on source material from some of the best writers in that arena, including Roald Dahl and William Faulkner, whose "Barn Burning" was adapted by Gore Vidal. But the series (1949-1954) also waded into the horror field, most notably in a modern take on "The Cask of Amontillado," featuring Bela Lugosi, as well as Ray Bradbury's serial killer story "Summer Night." The series also featured a script penned by The Twilight Zone's Rod Serling about a meek husband who plans to dispose of his nagging wife at an atomic test site!
Boris Karloff thrilled audiences with Thriller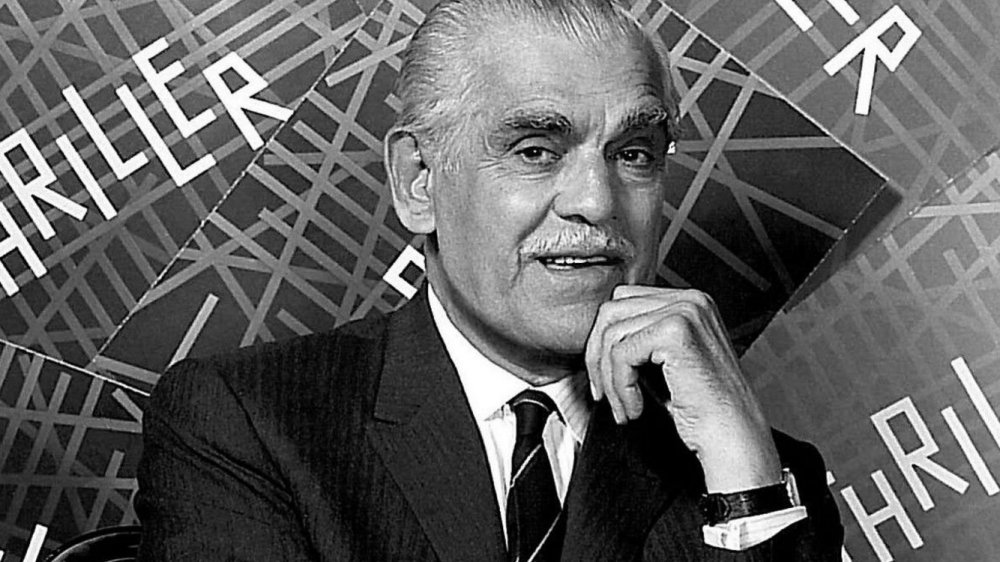 Though actor Boris Karloff earned his reputation as a horror heavyweight in movies like Frankenstein, he also hosted several TV series, including 1958's The Veil and 1962's Out of This World. However, his best-remembered stint as master of ceremonies was the NBC anthology Thriller. And though short-lived, it was praised by Stephen King for its scares.
Initially conceived as a suspense anthology like Alfred Hitchcock Presents, the series toggled between crime stories and fright fare in its first season until finally settling on horror as its primary focus. In that capacity, it delivered indelible instances of terror that still resonate after more than a half-century. In one episode, a pair of glasses reveals ghastly truths to its wearer. In another, a voodoo ritual that grants a bandleader success at a terrible price. There's also the episode where a scientist conducts reanimation experiments on unwilling subjects, and in one of the most shocking small-screen moments of the period, we witness a young man descend the staircase in a haunted Southern mansion ... a hatchet buried in his forehead. With horror luminaries like Karloff and writer Robert Bloch (Psycho) involved, it's no wonder this anthology series thrilled audiences.
Roald Dahl hosted two terrifying TV anthologies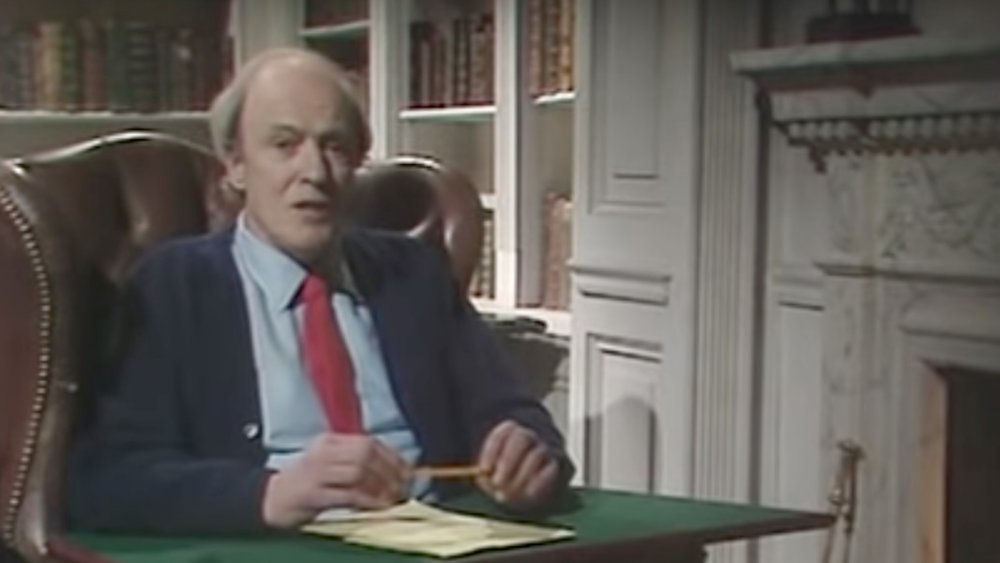 Beloved by young readers as the mind behind Charlie and the Chocolate Factory, Matilda, and The Witches, author Roald Dahl began his career writing diabolically clever suspense and horror stories. Dahl would also serve as the host of two anthology series, both of which drew on his vast collection of short stories.
Way Out, which was paired with The Twilight Zone on CBS in 1961, only featured one of Dahl's own stories — the unnerving "William and Mary," about a domineering husband's comeuppance after death. But the show featured other episodes that operated on equally macabre premises. In "Soft Focus," a man discovers a chemical that alters both a photograph and its subject, and he uses it on his unfaithful wife before suffering its effects himself. The image of the man with half his face rendered featureless haunted horror magazine readers for decades.
A decade later, Dahl returned to television for the UK anthology series Tales of the Unexpected, which ran on ITV from 1979 to 1988. Some of Dahl's best-known and most alarming short stories were adapted for the program, including "The Man from the South" (later the inspiration for Quentin Tarantino's episode in "Four Rooms"), and it featured high-quality production values and impressive international guest stars, including Jim Broadbent, Charles Dance, and Brad Dourif. Later seasons included adaptations of suspense tales by masters like Patricia Highsmith and Ruth Rendell.
Ghost Story featured one freaky hotel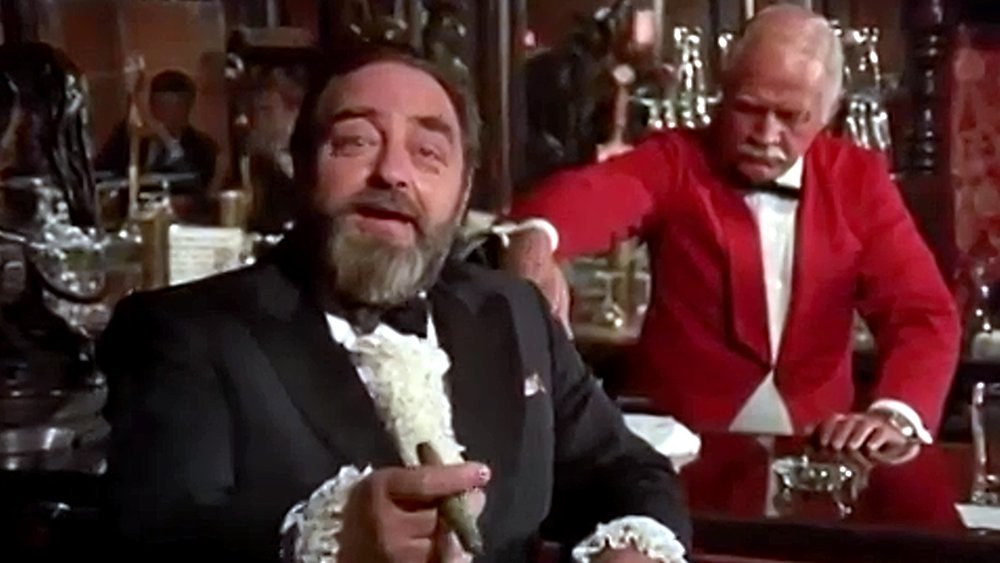 Producer William Castle, who dedicated himself to amusing and terrifying movie audiences with elaborate gimmicks in the 1950s and 1960s, tried his hand at small-screen scares with the supernatural anthology series Ghost Story, which aired on NBC from 1972 to 1973. 
The richly voiced Sebastian Cabot introduced each episode as the genteel and quite possibly deceased owner of Mansfield House, which sported an ocean view and a guest list of haunted individuals. Each episode focused on one such guest's encounter with the spirit world. In "The Dead We Leave Behind," a scheming Jason Robards finds that wife Stella Stevens refuses to stay in her grave, while in "Alter-Ego," a boy creates and then loses control of his own diabolical double. And in "House of Evil," teenager Jodie Foster's psychic abilities are manipulated by her grandfather. 
Ghost Story lived up to its title and aimed for movie-style shocks by employing Robert Bloch, D.C. Fontana (Star Trek), and Hammer Films vet Jimmy Sangster to pen scripts. Unfortunately, the ratings didn't match the show's ambitions, though Castle attempted to keep it alive under a new title (Circle of Fear) before its mid-season cancellation. Still, if you're looking for a spooky series with some recognizable faces, Ghost Story is worth checking out.
A Ghost Story for Christmas brought horror for the holidays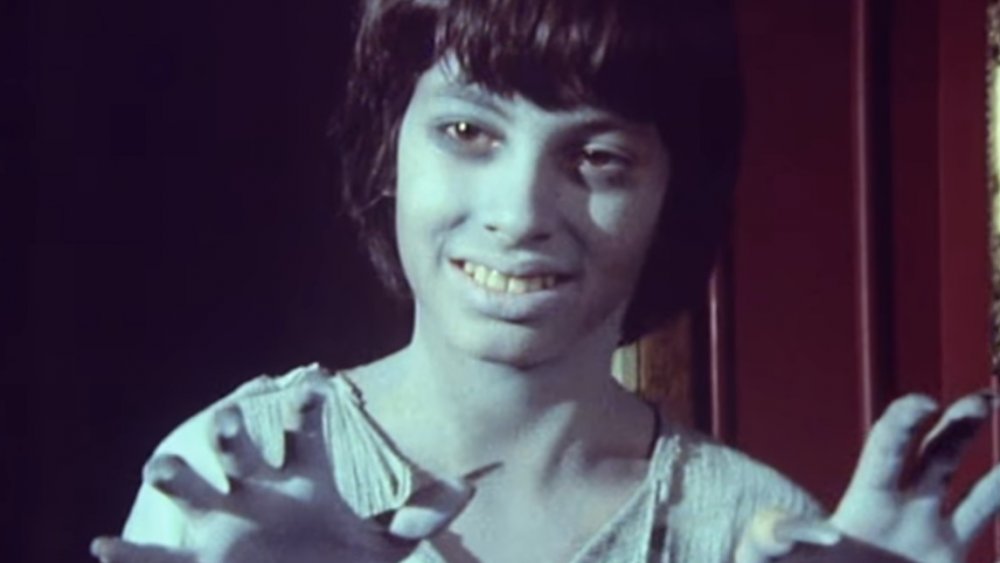 In keeping with the long tradition of telling ghost stories during the December holidays, the BBC produced a series of eight supernatural dramas that summoned up a different sort of Christmas spirit for viewers between 1971 and 1978 that eventually became known as A Ghost Story for Christmas. 
The stories of author M.R. James — which often focused on ancient, forbidden treasures and the monstrous figures that guarded them –- were the subject of five dramas, with Charles Dickens' "The Signalman" and two original stories filling out the number. For British viewers, the Christmas ghost stories were among the most frightening programs ever presented on television, largely because the scares were more suggestive than overt. The deserted railway in "The Signalman" and a lonely, windswept stretch of the Norfolk coastline in "A Warning to the Curious" raised as many shivers as the (brief) glimpses of ghostly figures in both stories. There were stronger shocks as well, like a brace of huge spiders in "The Ash-Tree" and bloody wounds that appear on a woman's body just as an ancient stone is removed from her yard in "Stigma." But for the most part, A Ghost Story for Christmas derived its acclaim through quiet intensity and indelible images.
And if you're looking for something more modern, the series was revived by the BBC on multiple occasions, with Sherlock and Doctor Who writer Mark Gatiss penning episodes in 2013 and 2019.
Darkroom got incredibly, well, dark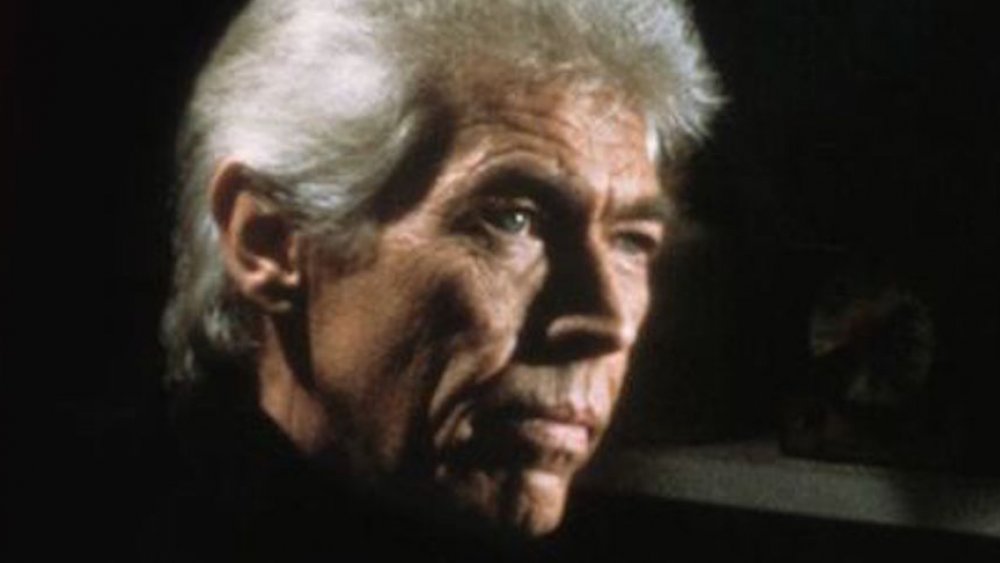 If you blinked between November 1981 and January 1982, you might've missed Darkroom, NBC's attempt to revive the horror anthology format for primetime television. It had the right components in place — a compelling host in sepulchral-tone James Coburn, an arresting title sequence with a theme by David Shire, and several episodes that were unquestionable creepfests.
In "The Bogeyman Will Get You," teenager Helen Hunt suspects that a vampire is loose in her town, while in "The Partnership," biker David Carradine has the misfortune to meet hayseed Pat Buttram's mysterious pal — something very nasty and very hungry. In "Siege of 31 August," a shell-shocked veteran played by Ronny Cox believes that his son's Army toys have targeted him, and a segment in "Catnip" features a shockingly gruesome denouement involving the open mouth of a thug (Cyril O'Reilly) and a hungry, demonic black cat.
Unfortunately, Darkroom failed to find a viewership and disappeared from television for decades, popping up occasionally on the USA Network and SyFy, but the entire seven-episode run can be found haunting the NBC app.
This horror anthology came straight from the mind of George Romero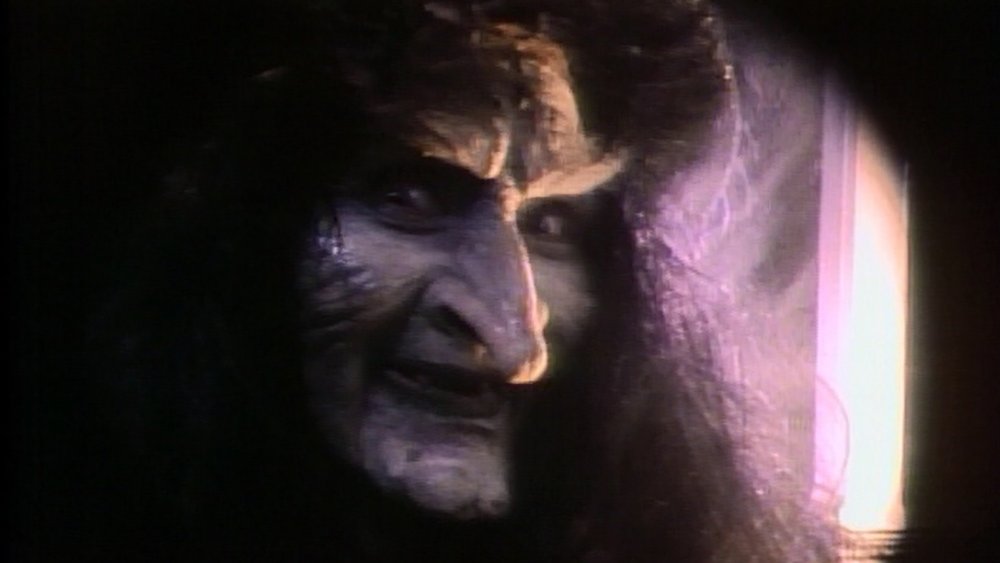 The legendary horror director George A. Romero began his career in television, helming local commercials and documentary programming before virtually inventing the zombie film with Night of the Living Dead and its numerous sequels. In 1983, he returned to the small screen with Tales from the Darkside, a syndicated horror anthology series that produced a large number of scary episodes. Though hampered by a relatively low budget, Romero and his partners knew that a solid script could sell more scares than special effects or production value, and they called on a host of famous friends to provide source material and scripts.
These included Stephen King, Clive Barker, Harlan Ellison, and Romero himself. Directors included makeup effects legend Tom Savini (who helmed one of the series' best episodes, "Inside the Closet"), Jodie Foster, and Bob Balaban. Darkside kept one foot in humor and the other in horror, and it generally succeeded at both. When the show wanted to be funny, it delivered (e.g., "A Case of the Stubborns," about a grandfather who refuses to believe that he's dead), and when it wanted to scare you (like with "Trick or Treat," with a script by Romero about a cruel old man's comeuppance at Halloween), you got top-shelf shivers.
Hammer House of Horror was bloody good TV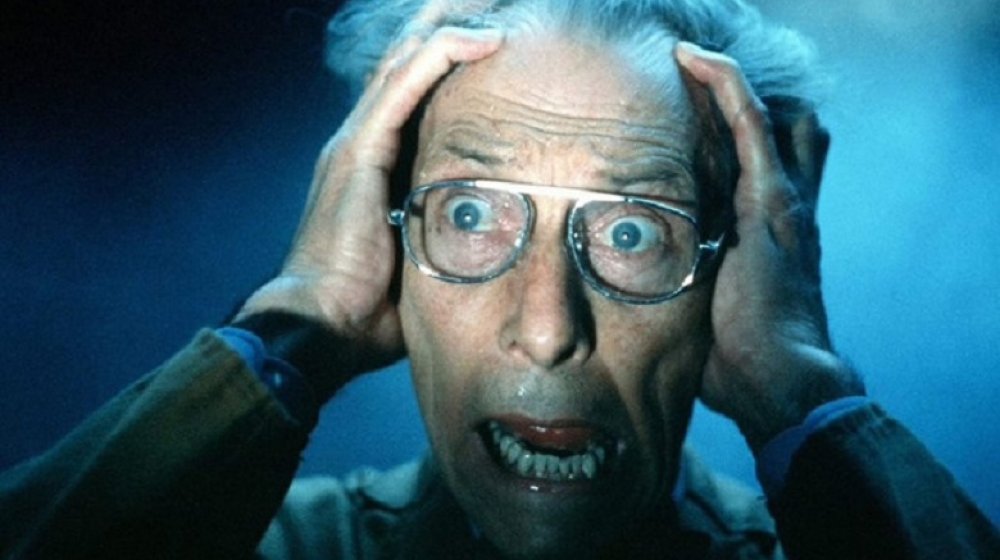 Though England's Hammer Films ceased production on its horror movies in 1976, the studio kept a hand in the fright fare game with Hammer House of Horror, which aired on ITV in 1980. The 13 episodes stood in sharp contrast to Hammer's best-known films, which were lush Gothic chillers featuring Dracula, Frankenstein's monster, and the Mummy, and many starring Christopher Lee and Peter Cushing. Instead, House of Horror devoted its energies to black magic and voodoo ("Charlie Boy"), Satanic cults ("Guardian of the Abyss"), werewolves ("Children of the Full Moon"), and cannibalism ("The Thirteenth Guest") –- all strong and grisly fare designed to compete with the trend towards gorier horror. 
Cushing provided a connection to Hammer past and present with an unsettling turn as a former Nazi official who torments ex-con Brian Cox in "The Silent Scream," as did episodes directed by Hammer vets Don Sharp and Peter Sasdy. But the show could also stand on its own with show-stopping moments like the shower of gore that dowses a children's birthday party in "The House That Bled to Death." In other words, while it might not have been the most sophisticated show on TV, it was definitely one of the scariest.
Chiller is a terrifying British anthology series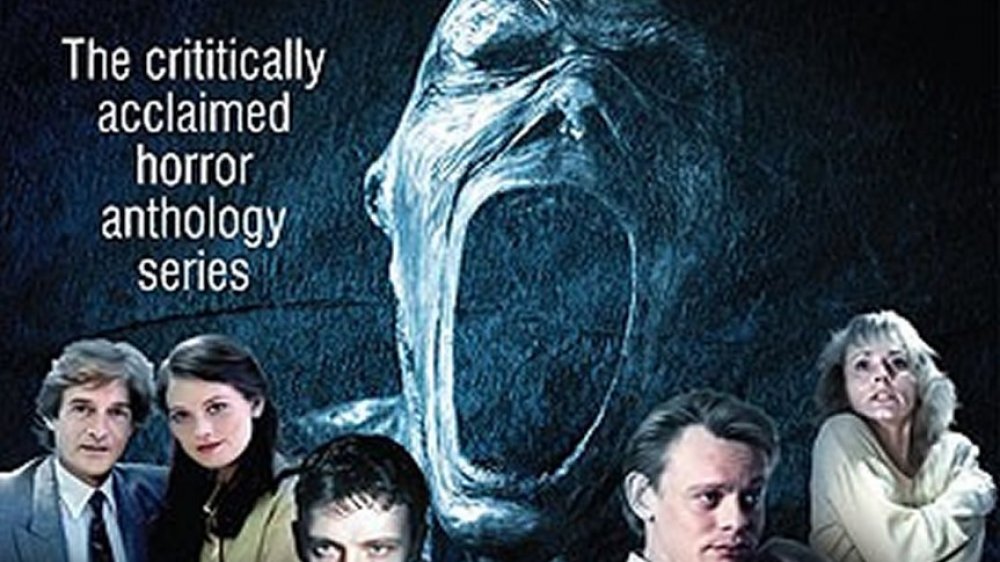 Lawrence Gordon Clark, who directed all but one of the original run of A Ghost Story for Christmas series, returned to the supernatural as an executive producer and occasional director of Chiller, a five-episode anthology that aired in the UK on ITV in 1995. But while his previous show mined England's past for its frights, Chiller was rooted firmly in the present, and it generated goosebumps through the intrusion of inexplicable, often destructive forces into the lives of 20th-century British citizens. 
The series' standout episode, "Toby," begins on a tragic note, with a couple (Martin Clunes and Serena Gordon) losing their unborn baby in a car accident before moving into even more eerie territory when the mother comes to believe that the baby is still inside her –- shivers. The other four stories tread on equally unsettling ground. Participants in a séance meet unpleasant ends in "Prophecy," a skeptic is plagued by paranormal phenomena in "The Man Who Didn't Believe in Ghosts," and a string of current-day child murders is connected to an ancient sacrifice rite in "Number Six." A sleeper during its brief network run, Chiller is a worthy addition to your TV terror diet and one that won't demand much of your time.
Literary fans should definitely check out The Ray Bradbury Theater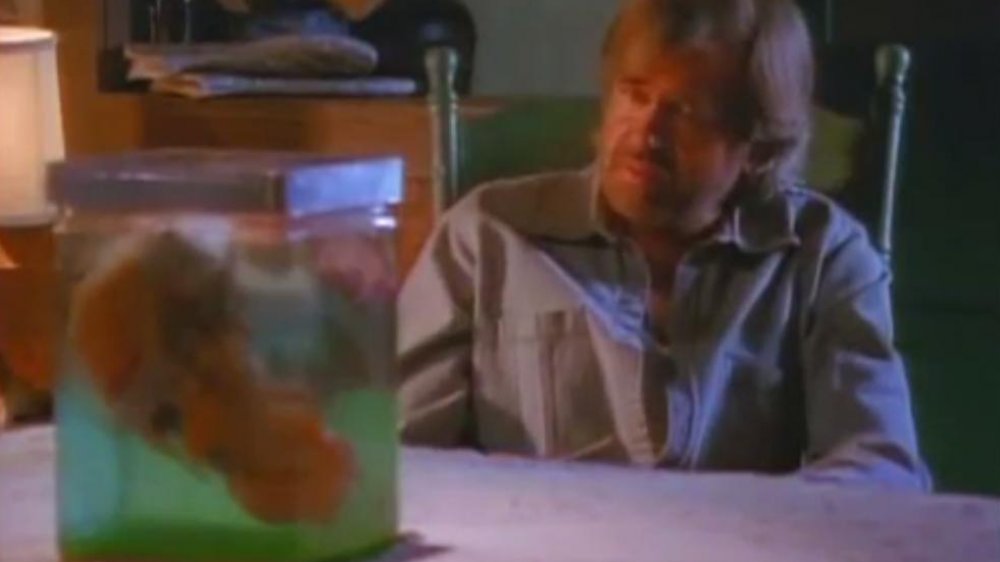 The prolific and well-loved author Ray Bradbury isn't a name we immediately associate with the horror genre, having written some groundbreaking science fiction classics, a la Fahrenheit 451 and The Martian Chronicles. But this is the guy who also penned Something Wicked This Way Comes, along with a vast array of short stories that include more than a few bona fide examples of fear fiction. And many of these tiny tales were adapted for The Ray Bradbury Theater, a long-running anthology series that debuted on HBO in 1985 before moving to the USA Network until 1992.
Though some of the supernatural or otherworldly plotlines are tempered by humor or melancholy, several episodes are played straight for pure terror. In "The Crowd," an artist (Nick Mancuso) discovers that the same strangers gather whenever there's a car accident, while "Mars Is Heaven" takes one of Bradbury's favorite topics –- nostalgia for the past -– and adds a horrifying twist when astronauts discover that the red planet appears to look like their own hometowns. There's also "The Jar" –- previously adapted for Alfred Hitchcock Presents –- about a container filled with something that leads to obsession, infidelity, and gruesome death. And as a treat, Bradbury himself provides the introductions for the first season's episodes.
The Evil Touch features dark deeds from down under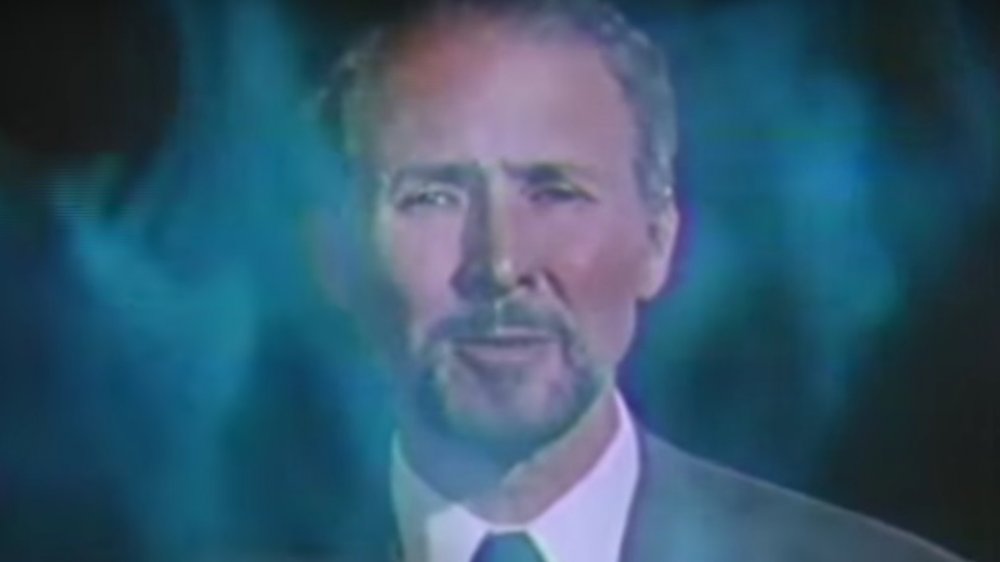 Even the most devoted anthology archaeologists might've missed the 1973 series The Evil Touch, an American-Australian production filmed on location in Sydney with primarily Stateside actors, directors and writers. Urbane English actor Anthony Quayle served as host in wraparound segments for each episode, which were divided between whodunit-style mysteries and horror. And when Touch did take the fright route, the results could be startling.
"The Trial" finds a cruel property developer (Ray Walston) facing his former sideshow performers whom he plans to evict, but this goes badly when the so-called "freaks" decide to fight back. In "They," a lecturer (Harry Guardino) must rescue his son from a group of extraterrestrial children, and TV horror hero Darren McGavin of The Night Stalker fame directs and stars in "A Game of Hearts," an episode about a surgeon dogged by phone calls from a man whose heart he stole for a transplant operation. If you're looking for an episode with a particularly Australian flavor, there's "Kadaitcha Country," where a man (Leif Erickson) faces off against a malevolent Aboriginal healer. And strangely enough, the writer of "Heart to Heart" — who's credited as Q Moonblood — is none other than Sylvester Stallone.
Inside No. 9 is an anthology series that's equal parts hilarity and horror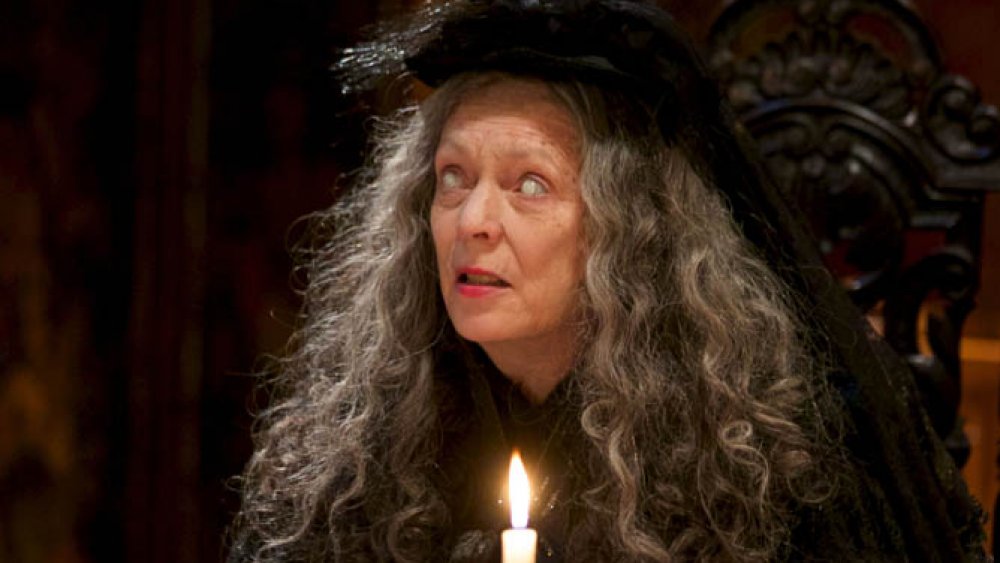 League of Gentlemen co-writers/stars Reece Shearsmith and Steve Pemberton were inspired to tackle the suspense/supernatural anthology format after dabbling in the genres with their previous series, the mystery-drama Psychoville. The result was Inside No. 9, a hybrid of horror and dark comedy focused around strange events linked to the number nine. In the wrong hands, the combination of these elements could've been leaden, but Shearsmith and Pemberton have managed to balance both with equal skill, thanks to their sharp and imaginative writing and an array of terrific guest stars, including David Morrissey (The Walking Dead) and Jenna Coleman (Doctor Who). 
There's something to shiver about and laugh at in each episode, but there are several particularly chilling highlights. For example, there's "Tempting Fate," with Shearsmith, Pemberton, and Weruche Opia as contractors who discover a curse while cleaning out a dead man's apartment. Then there's "The Devil of Christmas," which gently parodies shoddy '70s TV productions before taking a jaw-dropping turn in its finale. And then there's the intricate "12 Days of Christine," a melancholy puzzle about inexplicable events in a woman's life that come together in a dizzying finale. All in all, Inside No. 9 is British and brilliant. What more could you want? 
Channel Zero used creepypasta to create a true horror classic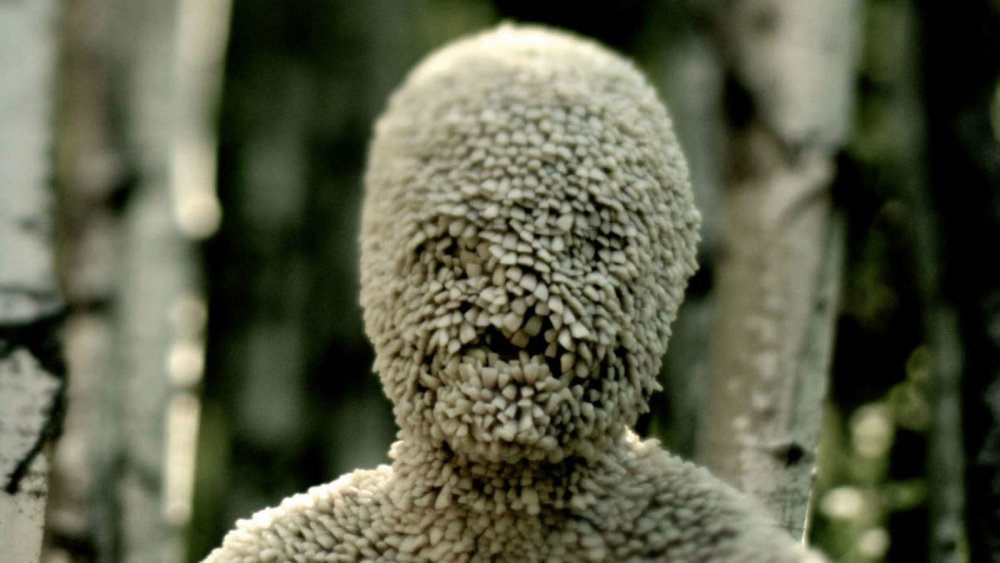 Creepypasta, the internet canon of urban legends and horror fiction, has proven difficult to translate into film, as 2018's Slender Man and 2013's Living Dark: The Story of Ted the Caver have shown. However, as the SyFy Channel series Channel Zero proved, creepypasta in the right hands can produce some genuinely frightening entertainment. 
The right hands, in the case, belonged to Nick Antosca, who drew on popular creepypasta stories for the show's four-season run. The debut season, "Candle Cove," about a psychologist investigating an allegedly haunted children's show, remains its most effective in terms of reproducing the hallucinatory quality of the best creepypasta, which is fueled by childhood terror, the elusive nature of memory, and a distrust of media. Subsequent seasons, including the alarming psychological horror story "No-End House" and the gruesome "Butcher's Block," also balance the thin line between nightmare and reality with unerring skill. Relatively low ratings pulled the plug on "Channel Zero" after its fourth season, but the entire series remains truly eerie and totally worth watching.