The ending of Total Recall explained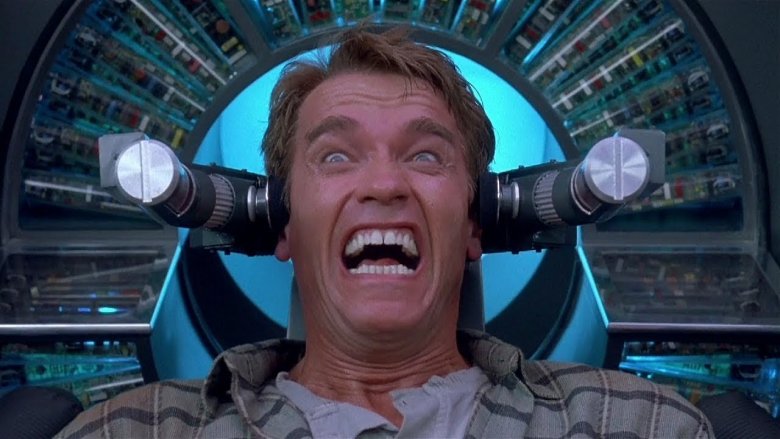 Total Recall is one of the most beloved science fiction films of the last few decades, perfectly meshing director Paul Verhoeven's high-octane sleaziness with sci-fi legend Philip K. Dick's original high-concept We Can Remember It For You Wholesale, all wrapped up in a tidy Austrian bow with the massive star power of an early '90s Arnold Schwarzenegger. Still, the movie's story of a secret agent buried deep undercover with conflicting loyalties (or maybe just a construction worker tired of his humdrum life dreaming of a better one) has led audiences to wonder about the enigmatic final scene: was Quaid dreaming, or was he actually a secret agent?
But fans don't need to subject themselves to scientists and untested dream procedures to figure out the ending—we've painstakingly combed the movie for all the clues you need for what's really happening as Douglas Quaid looks out across the Martian sky.