Night Of The Living Dead Director George Romero Dies At 77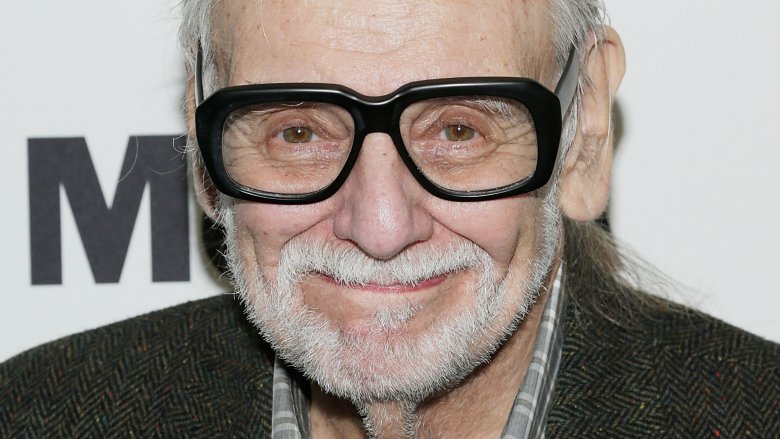 Getty Images
George Romero, the director whose 1968 film Night of the Living Dead helped launche the zombie film genre, died on Sunday, July 16. He was 77. 
Romero's manager Chris Roe confirmed that the director passed away in his sleep following a battle with lung cancer (via Variety). His family was at his side at the time of his death.
"Legendary filmmaker George A. Romero passed away on Sunday, July 16, listening to the score of The Quiet Man, one of his all-time favorite films, with his wife, Suzanne Desrocher Romero, and daughter, Tina Romero at his side," Roe wrote. "He died peacefully in his sleep, following a brief but aggressive battle with lung cancer, and leaves behind a loving family, many friends, and a filmmaking legacy that has endured, and will continue to endure, the test of time."
Born in the Bronx, New York, Romero moved to Pittsburgh to attend Carnegie Mellon University. He got his start in the entertainment business by filming commercials and shorts, including a segment on Mr. Rogers Neighborhood.
Romero's magnum opus was Night of the Living Dead, the micro-budget film influenced by Richard Matheson's novel I Am Legend. The pic told the story of a group of people trapped inside a spooky Pennsylvania farmhouse, all of whom became the target of an undead horde. Night of the Living Dead is often regarded as a criticism of capitalism. 
Following his success with Night of the Living Dead, Romero went on to direct There's Always Vanilla, Season of the Witch, The Crazies, and Martin. He returned to form with the zombie projects Dawn of the Dead, Day of the Dead, Land of the Dead, Diary of the Dead, and Survival of the Dead. 
Outside the undead, Romero also created Knightriders, a movie that imagines jousters re-enacting tournaments on motorcycles, and Creepshow, written by Stephen King. The '80s and '90s saw Romero release Monkey Shines, Two Evil Eyes, The Half Dark, and Bruiser. In 1990, he executive produced Tom Savini's remake of Night of the Living Dead. 
Additionally, Romero wrote comic books and worked on video games.
Romero is survived by his wife, Suzanne, and his two children.