The Surprising Connection Between Deadpool And Love, Death & Robots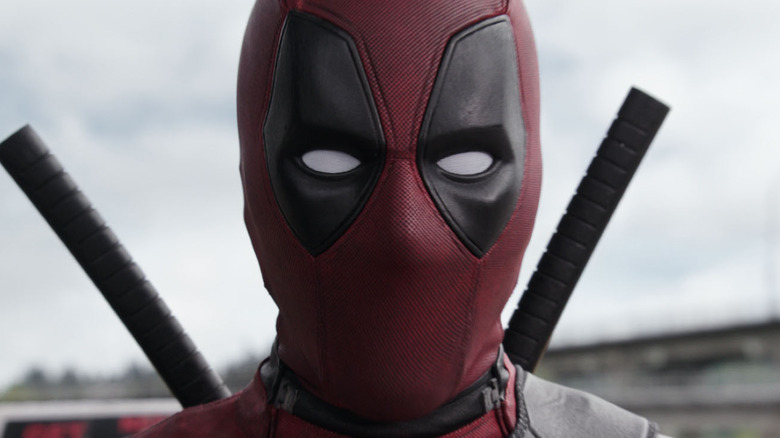 20th Century Studios
Deadpool, as you certainly know by now, is the titular character of the 2016 superhero satire from 20th Century Studios (then Fox), inspired by Marvel Comics. The movie was a massive hit, featuring a story about a not-so-superheroic guy who, after surviving cancer and being experimented on, goes up against a gang of sociopathic villains (led by a guy who calls himself Ajax) to save his ex-girlfriend, and — so he hopes — find a cure for the mutation that ruined his looks. 
On the other hand, "Love, Death & Robots" is an anthology series on Netflix which features various animated short stories — both CGI and hand-drawn — with various sci-fi, supernatural, comedic, and futuristic themes. 
On the surface, these two forms of entertainment would appear to have almost nothing in common. One is a film, the other is a TV show. One has a singular plot, the other tells a vast array of compelling stories. One is live-action, the other is animated. They couldn't be more different... right?
As it turns out, there's more to this connection than meets the eye, behind the scenes of these two productions. Both "Deadpool" and "Love, Death & Robots" were hard to shop around for the creators, according to Screen Rant, because studios thought their divergence from more conventional styles of entertainment would bomb with audiences and fail to yield a profit. But one man was the keystone to the success of both projects. And that man was ...
Tim Miller was involved in both projects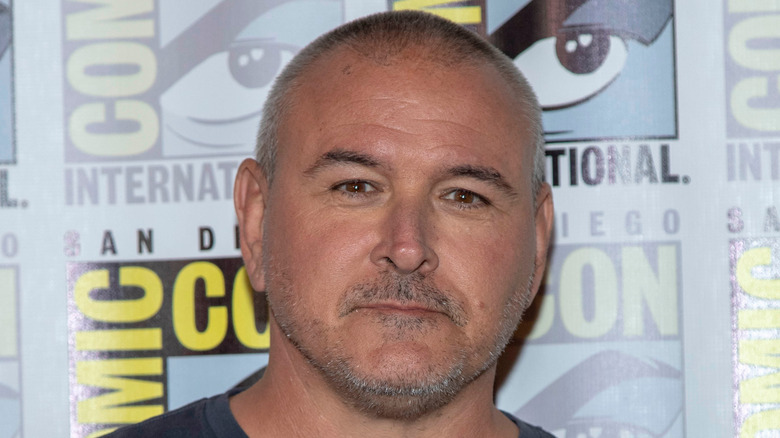 Shutterstock
The key connection between "Deadpool" and "Love, Death & Robots" is, if you haven't already guessed, Tim Miller. If you're an entertainment fan who has never heard of him, you might be forgiven (this time). After all, according to his IMDb page, he kept a relatively low profile in Hollywood until his "Deadpool" directorial debut. As a director, he has also worked on a couple of short films, but he didn't really earn his street cred as a director until his campy superhero movie starring Ryan Reynolds blew up and made a tidy profit of $782 million worldwide, smashing past its $58 million budget (via Box Office Mojo).
Miller is also the creator of "Love, Death, & Robots," in addition to having been the lead director for "Deadpool." He's also one of the lead executive producers alongside David Fincher for the popular anthology series, and for anyone who doesn't know, Fincher is a mastermind executive producer with a long history of Hollywood hits such as "Se7en," "Gone Girl," and "The Social Network," to name a few. Miller even directed two of the show's most cerebral episodes, "Ice Age" (from Season 1) and "The Drowned Giant" (Season 2). 
Despite how wildly successful the show has been, it almost never came to be. And fans have Miller's partner in crime, Fincher, to thank for that too. 
The success of Deadpool gave Miller the Hollywood clout he needed to create Love, Death & Robots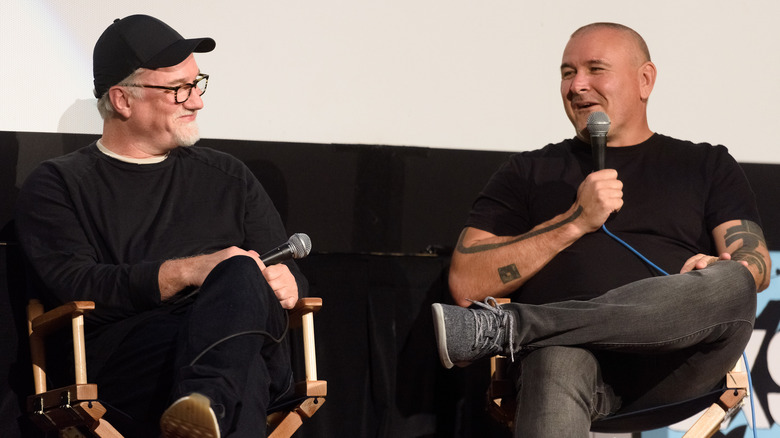 Daniel Boczarski/Getty Images
Tim Miller and David Fincher had been chomping at the bit to bring "Love, Death, & Robots" to life for quite some time, but Fincher knew that nobody was likely to take the pitch seriously, so they shelved it. 
That changed once "Deadpool" started unexpectedly raking in the cash and Miller became the hot, shiny new toy that Hollywood wanted to play with. Right while the iron was hot, Fincher made his move. As Miller explained in a 2019 interview with The Observer, Fincher called Miller and told him "OK, so we're going to use your newfound popularity to get our anthology movie made."
That movie, of course, eventually got transmogrified into an anthology series, once Netflix gave them the creative freedom to do so. 
You can watch Deadpool on FX right now, or you can rent or buy it from Prime Video. And you can catch the first two seasons of "Love Death, & Robots" exclusively on Netflix.