The Horror Anthology Monsterland Fans Need To Binge Next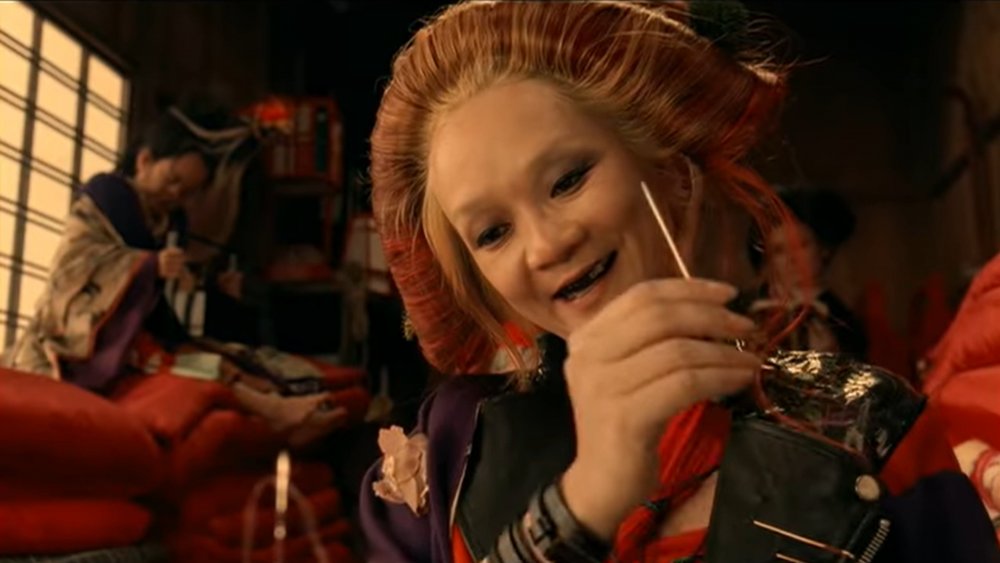 Showtime
Hulu's Monsterland is a bleak and spooky trek across the darkest corners of America, and it acts as a perfect gateway into the wider world of horror anthology shows. Once you've watched episodes like the superb "Iron River, MI" starring Kelly Marie Tran as a bride-to-be facing something worse than just cold feet, and "Eugene, Oregon," a twist-filled outing that will leave viewers questioning who the real monster is, the itch to delve deeper into the horror anthology genre will be hard to resist. 
And that's where Showtime's late, great Masters of Horror comes in.
Like Monsterland, the 2007 series Masters of Horror explores a different kind of horror in every episode. Conceived by Sleepwalkers director Mick Garris, the series has a simple, but ingenious hook: each episode is directed by a different horror auteur. Over the course of the show's two season run, episodes were helmed by scary movie legends like Tobe Hooper, John Carpenter, and Takashi Miike. As is the case with any anthology series, including Monsterland, some episodes of Masters of Horror are better than others, but on the whole this underrated scarefest makes for a frightening binge watch.
Masters of Horror's list of guest stars is every bit as enticing as Monsterland's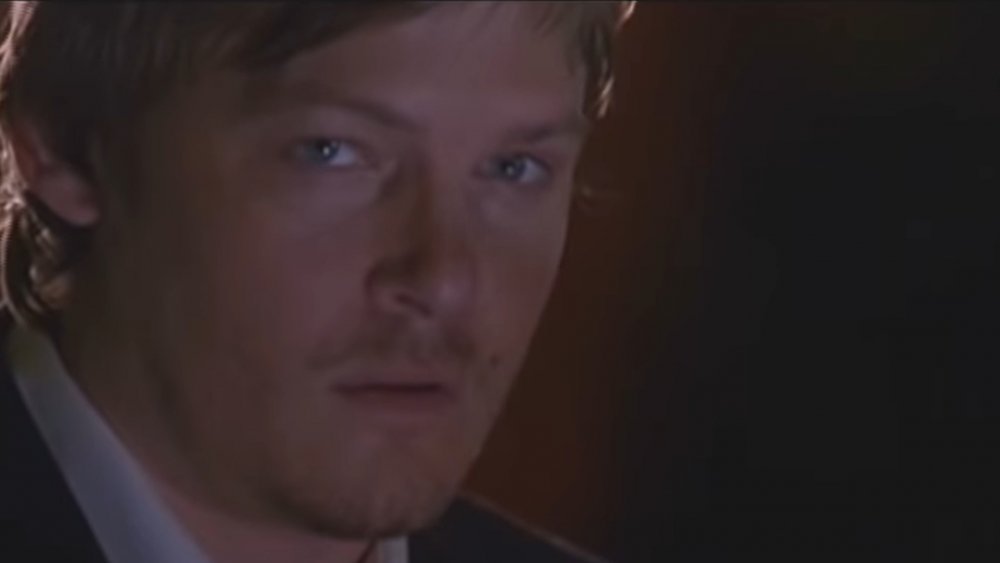 Showtime
Hulu assembled an impressive group of stars to appear in Monsterland. In addition to Star Wars alum Tran, the series also includes Kaitlyn Dever, Mike Colter, and Taylor Schilling. Likewise, Masters of Horror's list of guest stars is a veritable murderers' row of genre actors with impressive turns from Robert Englund, Norman Reedus, Henry Thomas, and Christopher Lloyd, to name a few. Add in TV stalwarts like Mark Feuerstein and Lori Petty, and nearly every episode is bolstered by a talented cast.
Since each episode of Masters of Horror is essentially a mini-movie, having a strong cast is essential in making the series work. Nowhere is that more apparent than in an episode like Carpenter's "Cigarette Burns," which finds theater owner Kirby Sweetman (the aformentioned Norman Reedus, well before his Walking Dead days) in search of a film that's said to cause anyone who views it to become violent. The episode rests squarely on Reedus' shoulders, and he more than rises to the occasion, making the taut outing about a desperate man a standout episode of the series.
Like Monsterland, Masters of Horror reveals the real monsters are all too human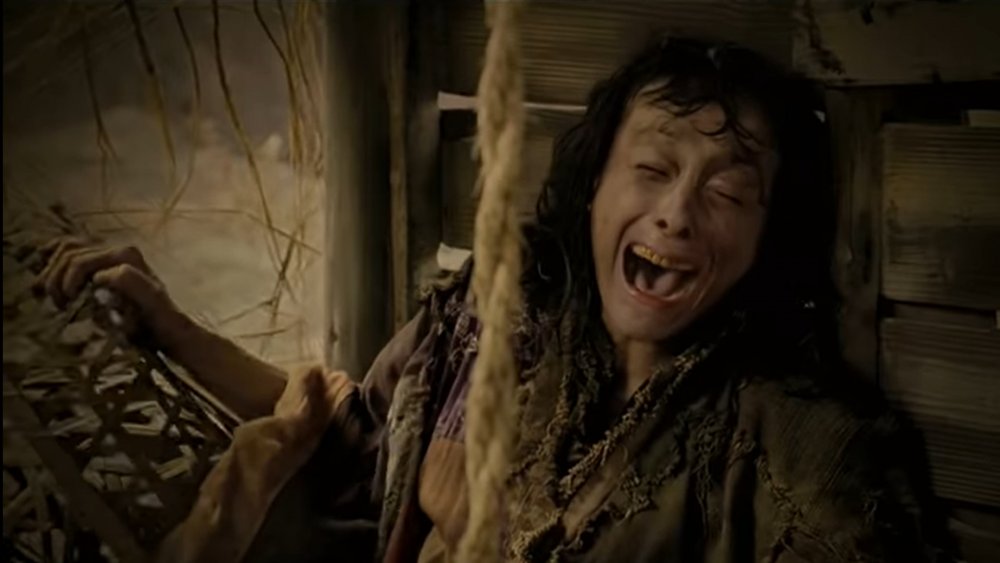 Showtime
There's no shortage of supernatural creatures and twists in Masters of Horror, but much like Monsterland, it finds that humans are often far more monstrous than ghosts or vampires. Some episodes serve as allegories — like the haunting "be careful what you wish for" message in "The Fair Haired Child" — but others delve deep into the rotten core of humanity, like Takashi Miike's boundary pushing outing "Imprint."
Miike is a Japanese horror legend, and he doesn't hold back in "Imprint" just because it's meant to be shown on TV. Instead, he goes all in, creating an hour of television that's violent and boldly gruesome in its depiction of a 19th century sex worker's grim fate after the man who loved her left her behind. The woman's harrowing story is rooted less in supernatural terror than it is in real, human trauma amplified by dark paranormal flourishes.
Ultimately, "Imprint" was dubbed too disturbing to be aired by Showtime, per Bloody Disgusting, but the episode was released on DVD (and is available to stream). In a retrospective interview with Bloody Disgusting, Miike dubbed the episode "the scariest of the projects" that he's worked on. More than any other episode, "Imprint" taps into Monsterland's ethos that people are far scarier than the things that go bump in the night, and it's a perfect example of how these two terrifying anthology series compliment each other, despite being made more than a decade apart.