Rumor Report: Is This Brooklyn Nine-Nine Star Taking Over A Huge MCU Role?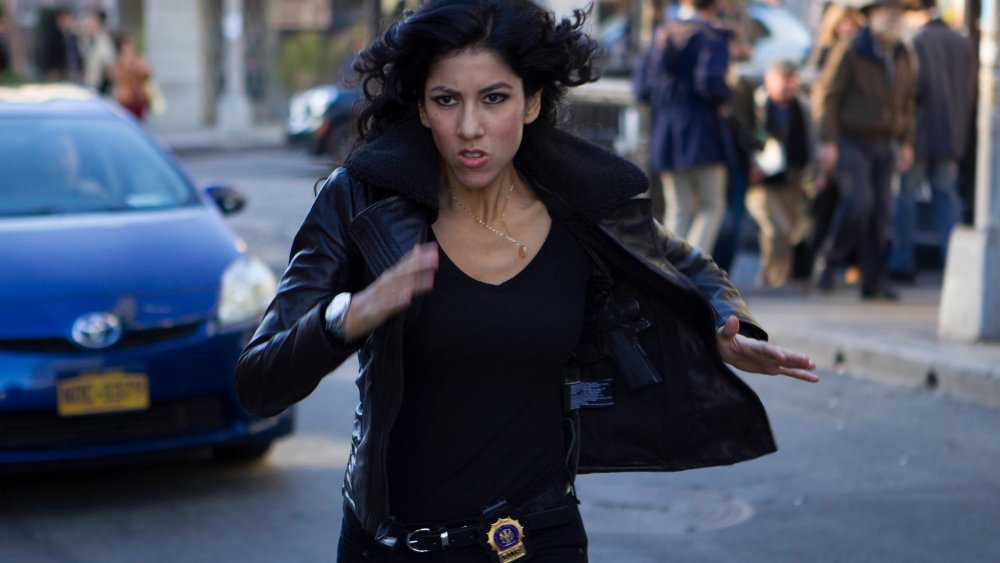 Fox
Obligatory disclaimer: Marvel Studios is an impenetrable fortress of secrecy, and few secrets make it out alive. Still, there's always the slim chance that a nugget of truth will reach daylight before being stomped out by the people up top. While it remains to be seen whether it's rumor, conjecture, or a fact that slipped through Disney's fingers, there are rumblings that Brooklyn Nine-Nine's Stephanie Beatriz will be suiting up in the Marvel Cinematic Universe soon, in a role you might not expect.
Giant Freakin Robot reports that the 39-year-old actress is being eyed to take over as Ghost Rider, Marvel's sometimes Spirit of Vengeance. The site states that the scoop comes from a source which has provided reliable information in the past, filling in their team on Kevin Feige's intention to block Black Widow from moving straight to streaming. If true, this would be far from the first time that Beatriz has been considered for a high profile superhero role — and far from the first person rumored to play Ghost Rider. She was reportedly on the short list to star in She-Hulk before Tatiana Maslani landed the gig, and was also a candidate to replace Ruby Rose following her departure from the CW's Batwoman.
Stephanie Beatriz is best known for her work playing Rosa Diaz on all seven seasons of Brooklyn Nine-Nine, but she also starred in 2018's Half Magic, in addition to performing recent voice roles for The Lego Movie 2: The Second Part, Family Guy, Bob's Burgers, and Bojack Horseman. Her next project, Quiara Alegría Hudes and Lin-Manuel Miranda's In the Heights, is scheduled for release in 2021.
Beatriz might be coming to the MCU with a vengeance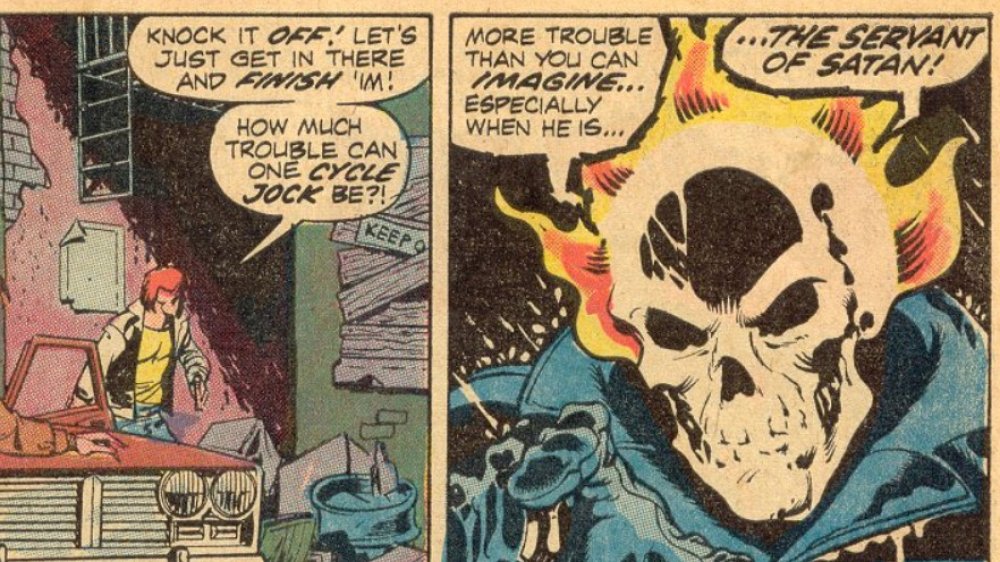 Marvel/Mike Ploog
Ghost Rider, in his familiar flame-skulled form, first appeared in Marvel Comics back in 1972's Marvel Spotlight #5. Originally, "the most supernatural superhero of all" was the alter ego of the cursed motorcycle stuntman Johnny Blaze, an adrenaline junkie who made a pact with Mephisto, summoning the comic book devil through the most extreme and nefarious means of all: poetry. Since then, others have taken up the mantle, including Blaze's brother Dan Ketch, and more recently, Robbie Reyes.
A potential MCU entry wouldn't mark the first time that Ghost Rider has taken a female form. In 2011, Marvel's Fear Itself crossover saw a Nicaraguan woman briefly take up the mantle of the Spirit of Vengeance before having her powers absorbed by Johnny Blaze. Blaze's mother, Naomi Kale, also became host to the Spirit of Vengeance. Whether Beatriz would play one of these iterations or a fresh new character remains unknown — as, again, does the likelihood that she'll be taking over at all.
Ghost Rider's first live action appearance came in 2007, when Nicolas Cage appeared on the big screen as the Johnny Blaze incarnation of the character. He followed up his performance with the delightfully weird and underrated 2011 sequel Ghost Rider: Spirit of Vengeance, helmed by Crank directors Mark Neveldine and Brian Taylor. Blaze made another brief cameo on Marvel's Agents of S.H.I.E.L.D., the fourth season of which also prominently featured the Robbie Reyes version of the antihero. A Hulu series based on the Reyes Ghost Rider was in development at Marvel Television before the studio was folded into Marvel Studios in late 2019.
Will Stephanie Beatriz become the new Rider?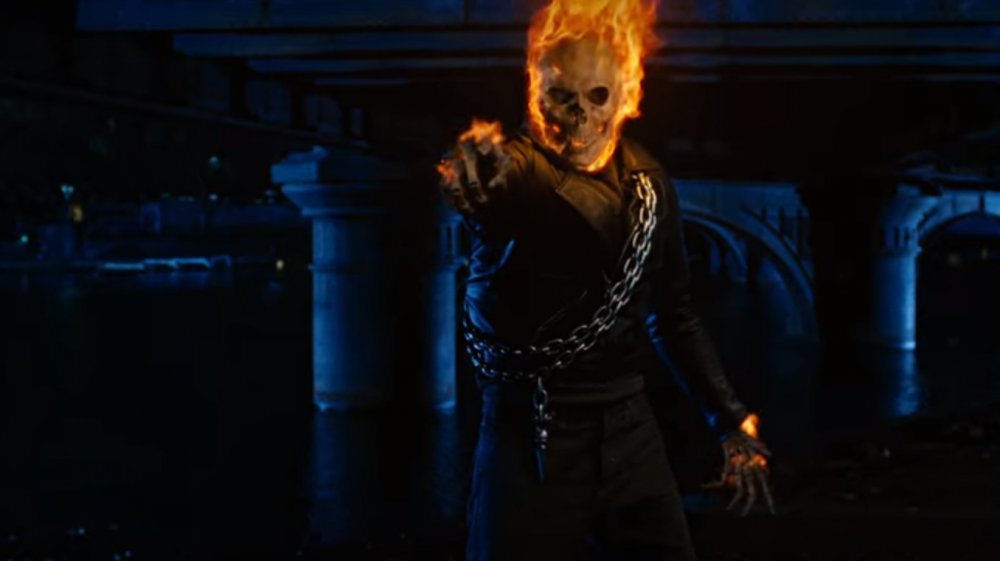 Columbia/Marvel
Marvel's maneuvers towards a more inclusive and diverse cinematic universe have been notable in recent years, especially considering the overwhelmingly white- and male-driven stories of its first three phases. Moving forward, it's been confirmed that Natalie Portman will take the reigns as the new God of Thunder, wielding Mjolnir (or some variant thereof) in Taika Waititi's upcoming Thor: Love and Thunder. Other forthcoming projects include the female-led Black Widow, the studio's first film starring an actor of Asian ancestry, Shang-Chi and the Legend of the Ten Rings, and a Captain Marvel sequel, among others. While Johnny Blaze is almost definitely the most well-known version of the character, this also wouldn't be the first time that the MCU circumvented an original iteration of one of their star players in order to present a more diverse story. Brie Larson's Carol Danvers is one of more than half a dozen characters to take on the title of Captain Marvel, while Samuel L. Jackson's Nick Fury character spent the better part of his first four decades as a white guy.
While Stephanie Beatriz's involvement in the MCU moving forward is still far from a sure thing, her inclusion as the motorcycle-riding, soul-burning antihero would certainly take the character in new directions and get people talking. Be sure to check back often for the latest on this and all Marvel Cinematic Universe rumors.