The Only Thing Joe Manganiello Is Allowed To Say About The Snyder Cut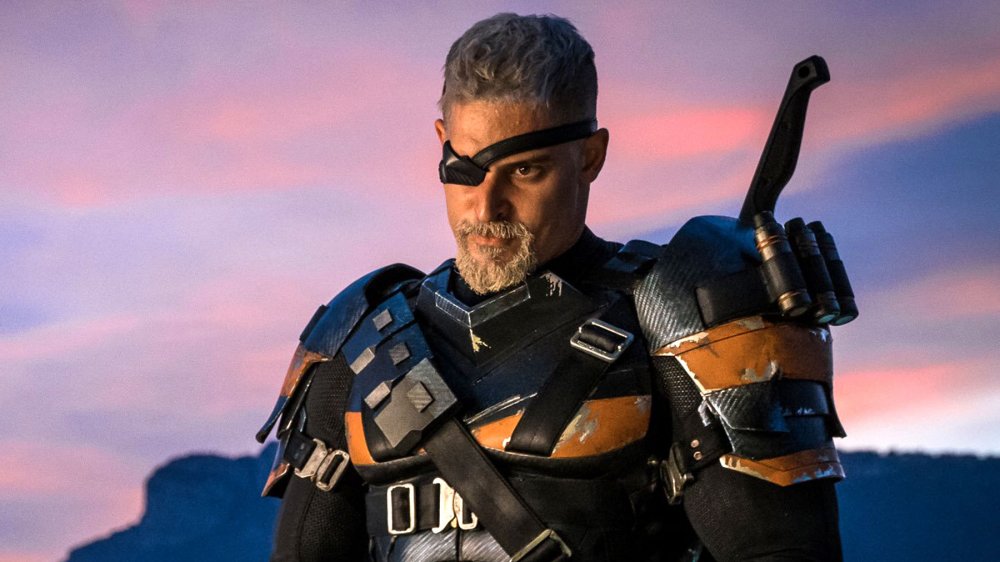 Warner Bros./DC Entertainment
Deathstroke's lips are sealed.
Joe Manganiello, who portrayed the iconic DC villain in a mid-credits scene in 2017's Justice League, is remaining tantalizingly mum on the details of the character's presence in Zack Snyder's upcoming director's cut of the film, which will be presented episodically on HBO Max next year. The actor was asked for details during a recent chat with Collider to promote his upcoming film Archenemy, which is slated for release in December.
The appearance of Deathstroke in the theatrical cut of Justice League was frustratingly brief. The mercenary was seen being ferried by motorboat to the yacht of Lex Luthor (Jesse Eisenberg), who waxed sarcastic about the return of Superman (Henry Cavill) and suggested that perhaps Deathstroke should join him in forming "a league of [their] own." At the time Justice League was released, Deathstroke was expected to be the main antagonist in a Ben Affleck-starring Batman solo picture, and there was even talk of the baddie getting his very own movie — plans that appeared to go out the window when Justice League was poorly received, Affleck bailed on Bats, and the entire roadmap of the DC Extended Universe underwent extensive recalibration to focus on filmmaker-driven movies such as Todd Phillips' billion-dollar grossing Joker (not to mention Matt Reeves' upcoming, Robert Pattinson-starring The Batman, which will focus on a much younger, alternate version of the Dark Knight).
Manganiello was posed the question of whether he would be taking part in the reshoots for Snyder's cut of Justice League, which will capture new scenes involving Affleck's Batman, Gal Gadot's Wonder Woman, and Ray Fisher's Cyborg, at the very least. Manganiello's answer was a world-class dodge. "If I was a part of it, that wouldn't be my place to announce that," he said. "That would be Zack's place. So, whether or not that's happening, that is an answer that is below my [non-disclosure agreement] level, or whatever you want to call it."

How will the Snyder Cut's Deathstroke scene be different?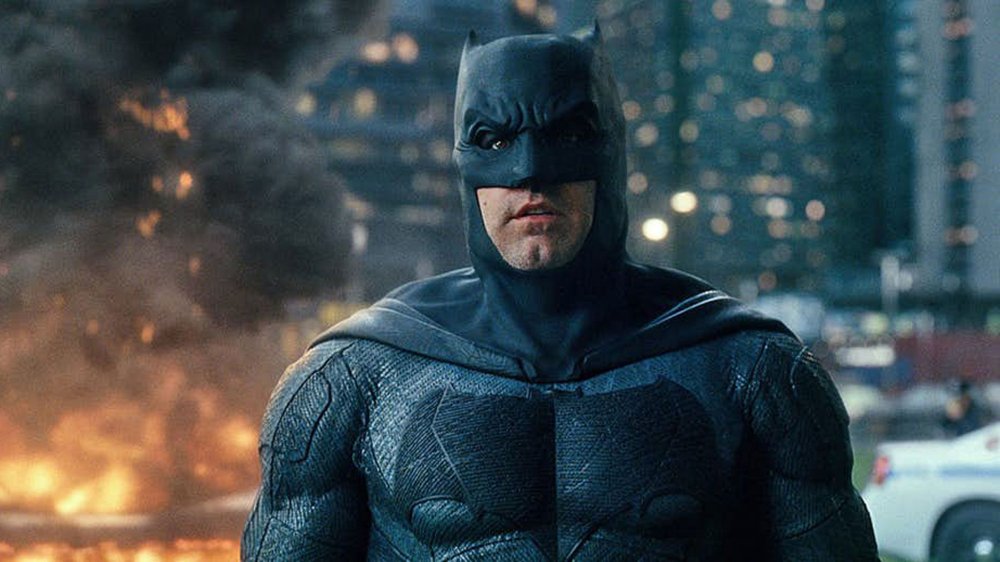 Warner Bros./DC Entertainment
It's long been rumored that Snyder's original vision for Deathstroke's post-credits appearance would have been quite different, perhaps even featuring the first meeting between the mercenary and the Caped Crusader. Manganiello didn't shed any light on whether those rumors are anywhere close to the mark, but he was able to confirm one thing: There is an alternate version of his scene, and it's different from the theatrical cut. "On my social media, I talked about [how] there was an original end credits sequence that was altered for the release of Justice League," the actor explained. "Once [Affleck's] Batman was cancelled, they altered that scene. So, here you go ... There's an original scene that will be restored to what it was originally."
Indeed, Manganiello has mentioned the original post-credits scene back in May on his Twitter account. What exactly did he post? His tweet read, "The original end credit scene..." Yep, that's it. Scintillating, right? Well, to be fair, there was a bit more. He finished off his tweet with a trio of emojis: A pair of crossed swords, a bat, and a skull. This seemed to strengthen the notion that ol' Bats would be involved in the scene — but then again, perhaps not. Previously, in November 2019, Manganiello had posted a series of photos to his Instagram that seemed to simply depict an alternate version of the existing scene, taking place on the deck of Luthor's yacht at dusk, rather than in the cabin at night.
Until Snyder's cut of Justice League hits the small screen, we'll just have to keep speculating — because unfortunately for DC fans, Joe Manganiello is a man who has mastered the art of being maddeningly vague. Snyder's version of the flick, which may or may not be officially titled Justice League: Director's Cut, will be presented as a four-part miniseries on HBO Max sometime in 2021.