Marvel Movies Chadwick Boseman Had In The Works Before His Death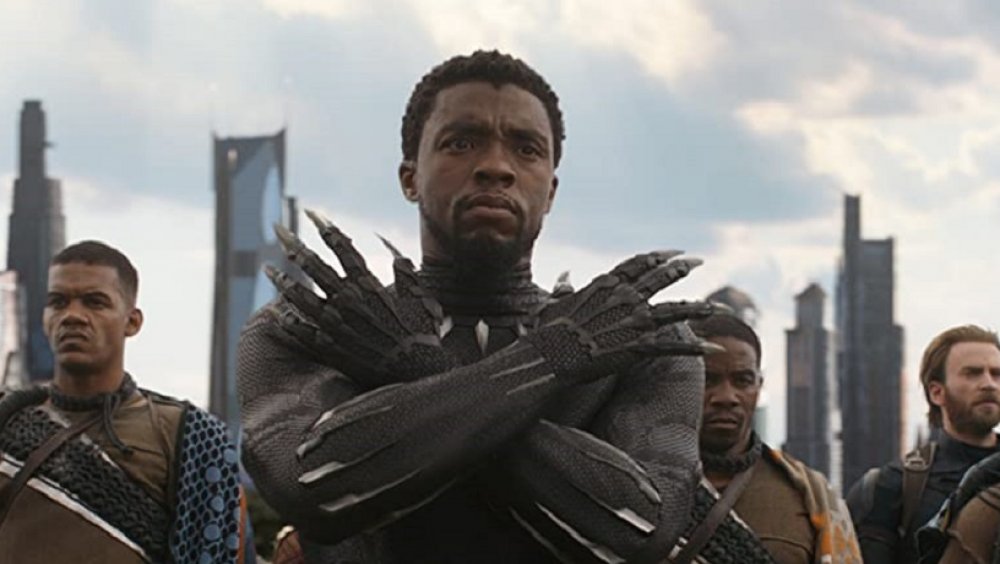 Disney/Marvel Studios
On August 28, 2020, the world learned that Chadwick Boseman had died. The horrifying news broke when the actor's official Twitter page announced the worst, most unexpected news: "It is with immeasurable grief that we confirm the tragic passing of Chadwick Boseman. Chadwick was diagnosed with stage III colon cancer in 2016, and battled with it these last 4 years as it progressed to stage IV." 
The Black Panther star's untimely passing was a total shock to pretty much everyone outside his innermost circle, as was the reveal that he had made no less than seven movies — including Black Panther – while fighting cancer. From fans to celebrities and Boseman's MCU colleagues, everyone expressed their heartbreak and deepest condolences. Robert Downey Jr. named Boseman's tenure as T'Challa as the MCU's "crowning achievement."  
While Boseman's years playing the Black Panther changed the game and proved that representation matters, we'll never know just how much of an impact he would have continued to make in the MCU — and the world at large. Here's a look at the Marvel projects Chadwick Boseman was involved with before his death. 
Chadwick Boseman's MCU contract had just one movie left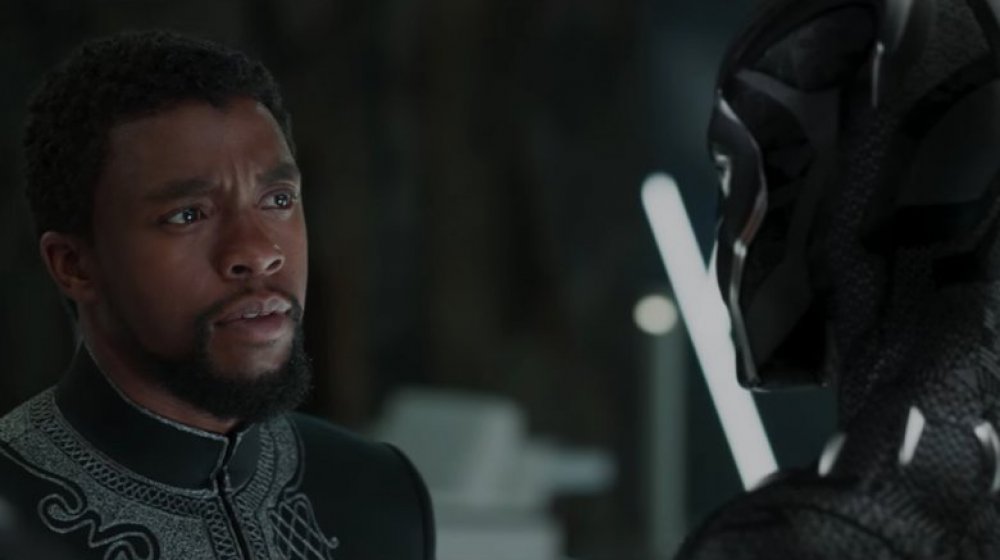 Disney/Marvel Studios
In 2014, Marvel Studios (via Deadline) announced that Boseman signed to play T'Challa in five MCU films. Since he debuted in Captain America: Civil War, starred in Black Panther and featured in both Avengers: Infinity War and Avengers: Endgame, this means his extant contract only incuded one more film, the much-anticipated Black Panther 2. 
Boseman and director Ryan Coogler were set to return to Wakanda with their Phase 4 highlight on May 6, 2022. Given that distant date, the movie is still in very, very early stages, and there's no clear word about the actor's potential involvement in other MCU films. However, considering how instrumental for the MCU he had become, it's very difficult to imagine that Marvel Studios wouldn't have been working to get the King of Wakanda involved in other films, as well. For one, a Black Panther 3 would have seemed virtually guaranteed, seeing as Captain America (Chris Evans) and Iron Man (Robert Downey Jr.) both received three solo movies, and Thor (Chris Hemsworth) is going for a fourth one with the upcoming Thor: Love and Thunder.
Apart from solo movies, the events of MCU phase 3 left T'Challa in a similar position Tony Stark previously occupied: A wealthy, technologically superior hero that could easily play a role in many other MCU characters' stories, as well as his own. Considering this fact and the MCU's penchant for characters from one branch of the franchise visiting another, it would have been easy to imagine him popping up in some of the other Phase 4 movies, as well. We're just spitballing here, but given the spiritual/magical aspects of King T'Challa's powers, Doctor Strange in the Multiverse of Madness would have seemed like a particularly good fit for a cool guest appearance.
Chadwick Boseman might appear in an upcoming Disney+ MCU show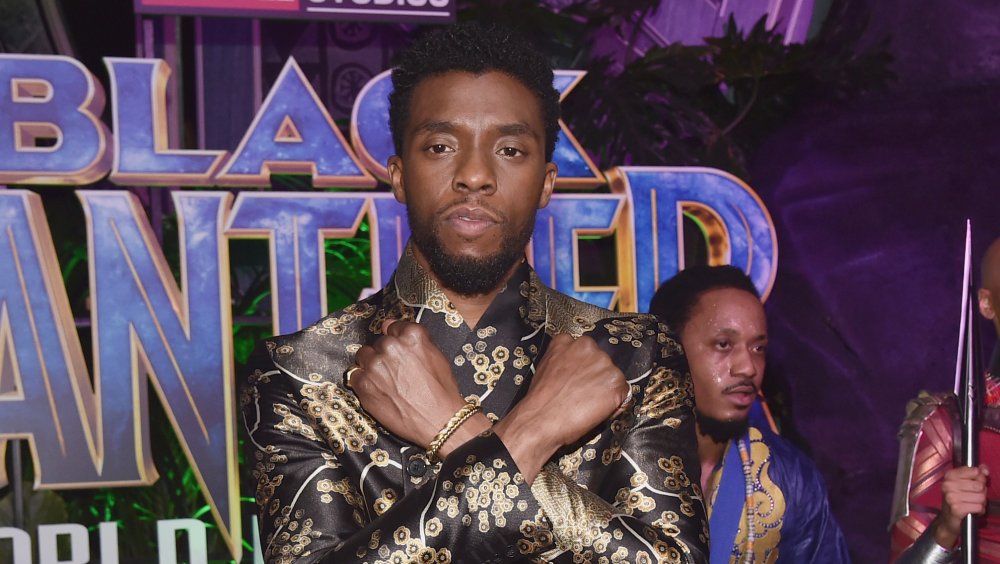 Alberto E. Rodriguez/Getty Images
These days, the MCU has expanded far beyond the box office. Thanks to Disney+, there's an incoming barrage of Marvel-themed, high-profile shows that are officially part of MCU Phase 4, and also star many of the MCU's finest actors, such as Tom Hiddleston as Loki, Jeremy Renner as Hawkeye, and Elizabeth Olsen and Paul Bettany as the Scarlet Witch and Vision.
Unfortunately, it's unlikely that Disney+ is sitting on a previously unannounced Black Panther series. Still, that doesn't necessarily mean that we've heard the last of Chadwick Boseman's T'Challa quite yet. In 2019, Discussing Film interviewed Ashley Bradley, the showrunner of the upcoming animated show Marvel's What If...?, which explores curious alternate histories for the MCU's most beloved characters. The show features the original actors' voice talents, and Bradley readily confirmed that Boseman's Black Panther is set to appear in an episode that sees T'Challa become Star-Lord and join the Guardians of the Galaxy instead of Peter Quill (Chris Pratt). "With Star Lord T'Challa, obviously, we want to know how T'Challa ended up in other planets," Bradley describes the episode's theme. "What's the story there? It's super exciting to work on because again, it's seeing these characters and seeing the combination of character interactions."
While Entertainment Weekly points out that it's currently unclear whether Boseman had time to record his lines for Marvel's What If...? before his death, it would certainly be amazing to see — well, hear — him in his signature role one last time.