Robert Downey Jr. Remembers Chadwick Boseman As The MCU's 'Crowning Achievement'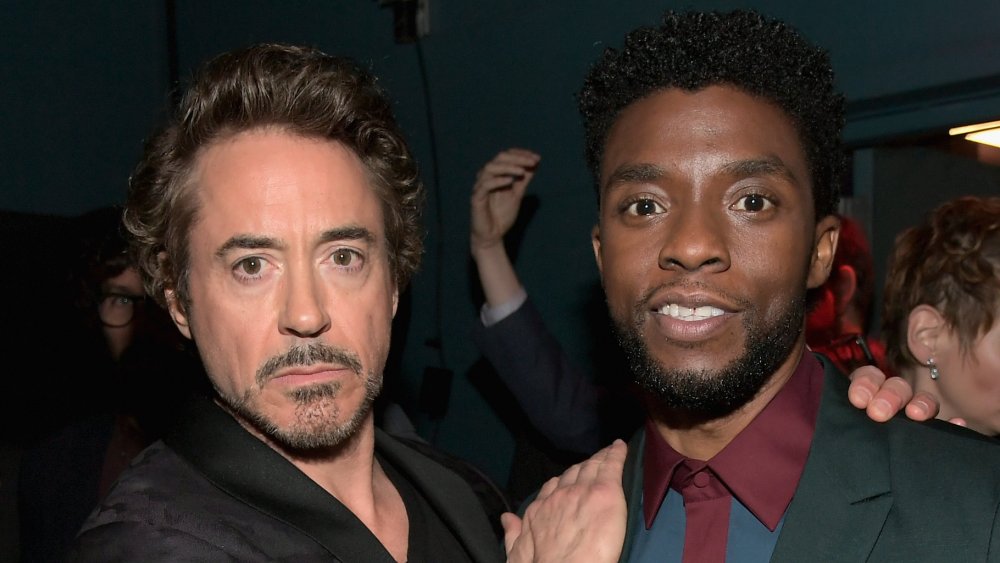 Charley Gallay/Getty Images
When Chadwick Boseman's death was announced on the actor's Twitter account on the evening of Friday, August 28, 2020, the world was shocked. The 43-year-old actor's passing came seemingly out of the blue — but tragically, Boseman had been battling colon cancer since 2016, and had worked through his four remaining years while receiving treatment for the disease. During this time, he cemented his status as an all-time acting great by appearing in no less than seven movies – including Spike Lee's critically esteemed Da 5 Bloods, the hugely successful Avengers: Infinity War and Avengers: Endgame, and, of course, the game-changing, Oscar-winning Black Panther. 
Fans, celebs, and Boseman's fellow Marvel Cinematic Universe actors were quick to offer their condolences and reminisce on his greatness. Robert Downey Jr., one of Boseman's many MCU co-stars, had truly special things to say about Boseman and his significance in both the mammoth Marvel universe and the world at large.
Chadwick Boseman proved that representation matters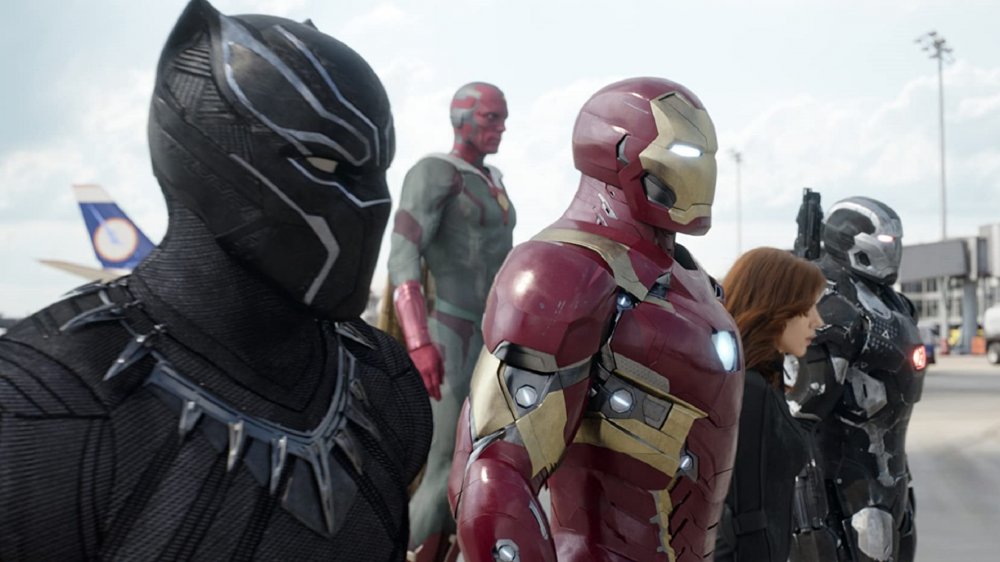 Marvel Studios
In an interview with Good Morning America (via Twitter), Downey Jr. shared some heartwarming sentiments about the way Chadwick Boseman, and the way he proved in Black Panther that representation matters. 
"Black Panther is hands down, it is the crowning achievement of the Marvel universe," the Iron Man actor said. "It was the one where people got to vote with their ticket sales and say: 'We require this overdue diversity.'"  
Seeing as Downey Jr.'s Tony Stark was generally considered the focal point of MCU up to the character's death in Avengers: Endgame, it's powerful to hear that the actor not only recognizes Boseman's Black Panther as the trailblazing film that it was, but also considers it to be the crown jewel of the whole cinematic universe. This wasn't the first time Downey Jr. recognized Boseman's achievements, either. After news of Boseman's death broke, Downey Jr. posted on Twitter and Instagram: "Mr. Boseman leveled the playing field while fighting for his life ... That's heroism. I'll remember the good times, the laughter, and the way he changed the game... #chadwickforever." 
Chadwick forever, indeed.