The Disney+ Movies With 100 Percent Ratings On Rotten Tomatoes Might Surprise You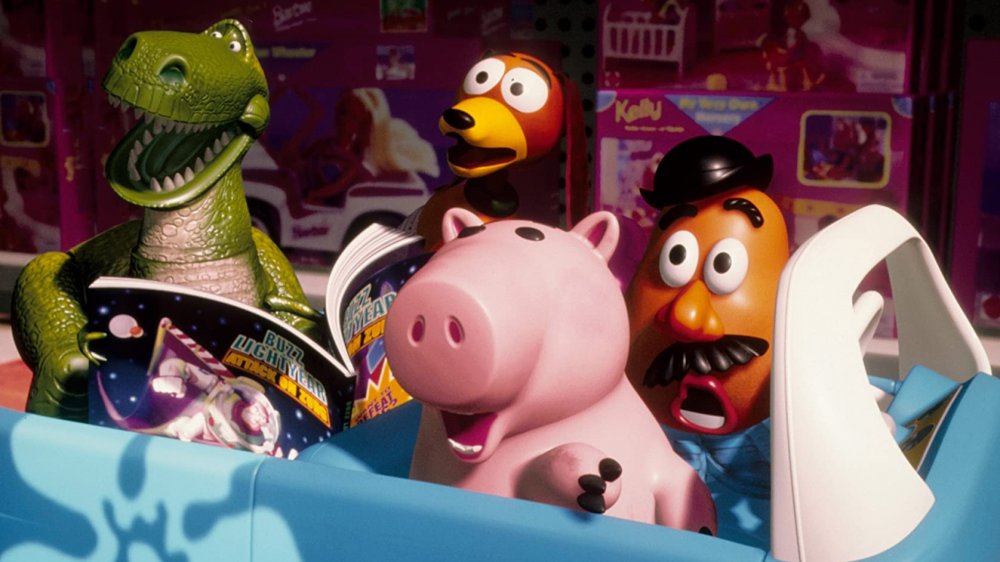 Disney/Pixar
With its deep and diverse library, Disney+ has quickly become a vital part of many of our streaming portfolios. Sure, all of those Marvel and Star Wars selections are great — but for those of us with children, the streamer really hits the sweet spot. Educational programming for the tiny kiddies? Check! Disney Channel and Disney XD series for bigger kids and tweens? Also check! Virtually every single Disney and Pixar animated feature? That's a big ol' checkeroo, meaning that if you need something to plop the children down in front of during a long, social distance-y weekend, it would be tough to find more (or better) options literally anywhere.
During just such a weekend, though, we adults can find it tough to pry ourselves off the couch — so we may want to opt for a selection that will not only hold the kids in thrall, but stimulate our poor, lonely brains, as well. With all of those critically acclaimed films in the streamer's library, we became curious to know which were the cream of the crop. We were a bit shocked to learn that only five movies in the entire Disney+ catalog have achieved a perfect 100 percent score on venerable review aggregator Rotten Tomatoes. Even more surprising: Only two of those are Pixar films (although a good many more of those came very, very close to a perfect rating). Let's take a closer look at those five movies — the most critically lauded flicks Disney+ currently has to offer.
Toy Story is a slice of Pixar perfection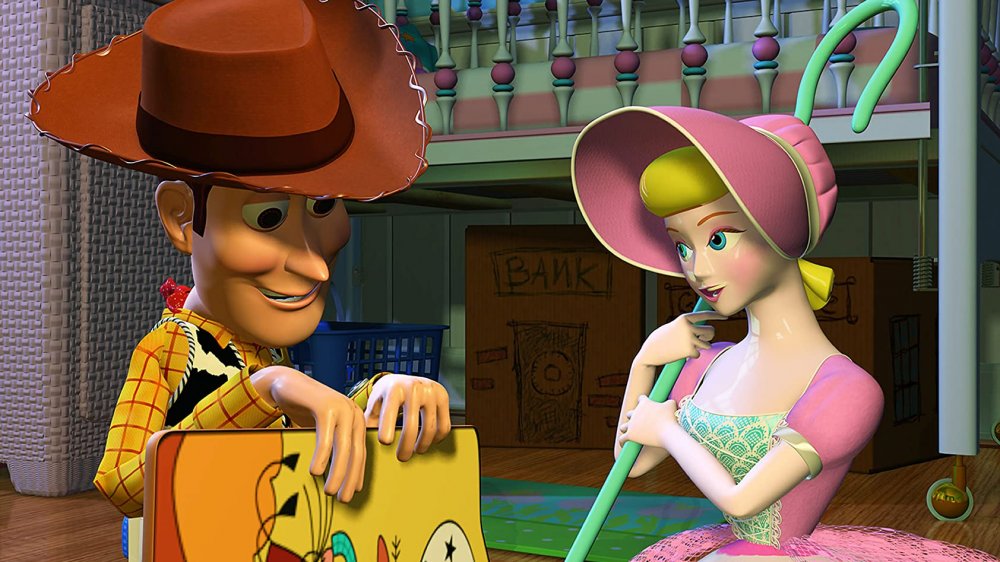 Disney/Pixar
This should surprise no one: 1995's Toy Story, Pixar's inaugural feature-length effort and the first movie to ever be animated entirely using computers, is just as heartfelt, fleet-footed, and hilarious as it was a quarter-century ago. The animation, while understandably not quite as mind-blowing as later Pixar offerings, still holds up surprisingly well — and of course, the voice performances by the likes of Tom Hanks, Tim Allen, Annie Potts, Wallace Shawn, and the great Don Rickles are as awesome as ever.
After the success of Toy Story, Pixar took a brief break from that world in order to turn out 1998's A Bug's Life, which was well-received if not quite as critically exalted. But it wouldn't take long for the animation house to catch up with Woody, Buzz, and friends — and to once again blow away every single critic in the process.
Critics found no fault with Toy Story 2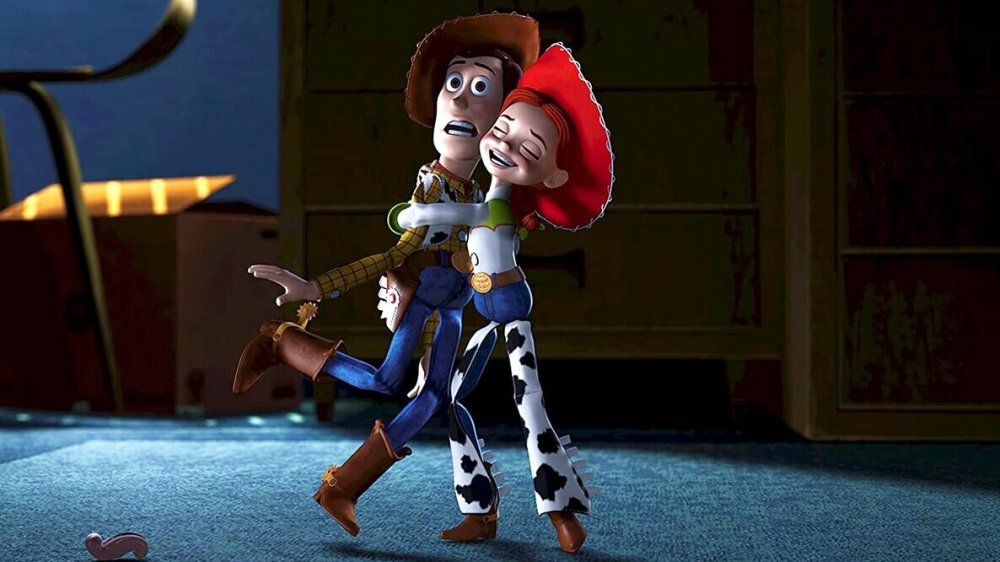 Disney/Pixar
It's hard for a film to do much better than unanimous critical acclaim, but if any movie can ever make the case for having roundly outdone a universally beloved predecessor, it's 1999's Toy Story 2. Story-wise, it's a step up from the first flick, as Woody and Buzz encounter new friends (and enemies) after Woody is accidentally sold in a yard sale to an unscrupulous collector of vintage toys. In terms of heart, humor, action, and visual panache, Toy Story 2 is an improvement in every way upon the first film — which, again, is no small feat.
Like we mentioned, the first two Toy Story movies are somehow the only Pixar offerings to achieve a perfect rating on Rotten Tomatoes — but the upper echelon of critically-acclaimed films on Disney+ are crowded with the studio's hits. Finding Nemo, Inside Out, Toy Story 3 and 4, Coco, The Incredibles, Ratatouille, Monsters, Inc., and Wall-E all sit at 95% or above.

Pinocchio is the only Disney animated classic to score a perfect rating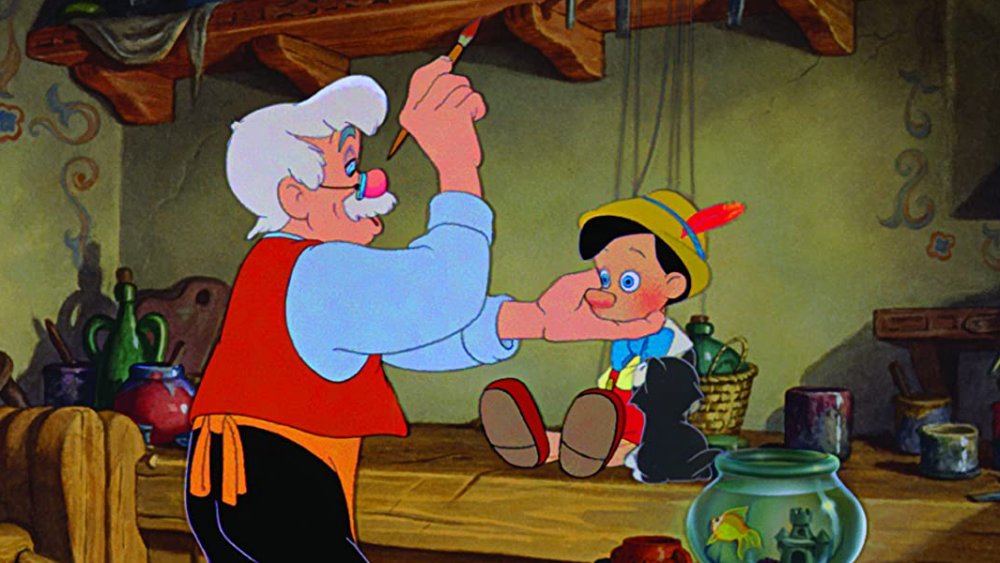 Walt Disney Studios
Here's another shocker: only one film from the incredible, iconic vault of Disney's classic animated films scored universally positive reviews. That film is Pinocchio, the 1940 feature about the wooden puppet who yearns to become a real boy and whose growing nose gives away his fibs. Yes, Pinocchio is undeniably great, but it sure seems like about a dozen other Disney animated features should have earned perfect reviews from those killjoy critics.
Of course, just like with Pixar, a bunch of those movies have near-perfect scores, but the closest competition behind Pinocchio might raise your eyebrows: it's 2016's Zootopia, with a 98% rating. (We can't say we're surprised; we freaking love that movie.) Sitting at 95% or above, we have Snow White and the Seven Dwarves, 101 Dalmatians, Dumbo, Cinderella, Moana, Aladdin, and Fantasia. Great selections, all — but in the eyes of critics, Pinocchio, Geppetto, Jiminy Cricket, and those horrifying donkey boys have them all beat. 

Mary Poppins is simply irresistible to critics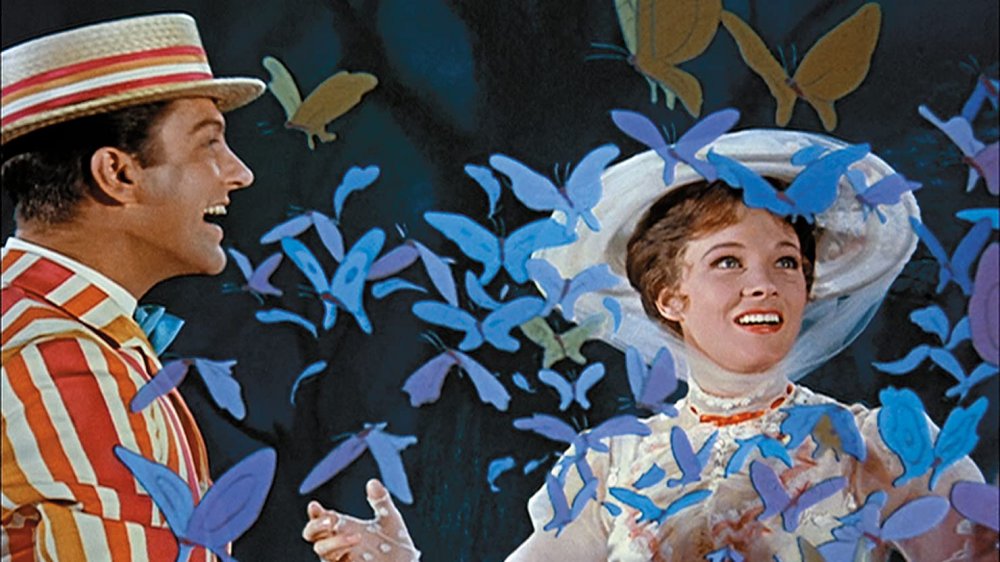 Walt Disney Studios
Despite featuring the absolute worst Cockney accent ever attempted by an American on film, 1964's Mary Poppins retains its power to delight over a half-century after its release. The film made an instant movie star out of stage actress Julie Andrews, skyrocketed TV actor Dick Van Dyke to international stardom despite that ridiculous accent, and featured a truly innovative blend of live-action and animation on a scale which wouldn't be attempted again for over two decades (with 1988's Who Framed Roger Rabbit?, which sports a 97 percent rating of its own).
Mary Poppins is the very definition of movie magic, and even today's kiddos will find it to be charming, funny, and visually vibrant. If they're still in the mood for more Poppins afterwards, you can also catch 2018's Emily Blunt-starring Mary Poppins Returns, which somehow managed to tap into the same quirky, lovely spirit as the original, on Disney+.
Old Yeller breaks hearts, wins over reviewers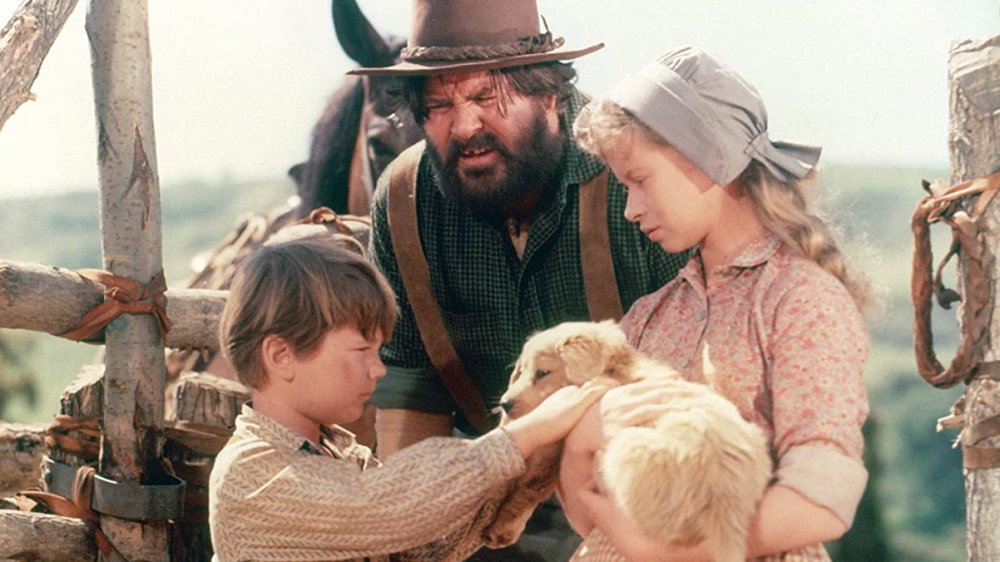 Walt Disney Studios
The final universally-lauded Disney+ selection is about as surprising as it gets: Old Yeller, the 1957 live-action drama that is mostly remembered today for its mercilessly tear-jerking third act. Perhaps the prototypical cinematic coming-of-age tale, the movie stars Tommy Kirk — who would go on to star in a slew of Disney live-action features such as The Shaggy Dog and Swiss Family Robinson —as a young farm boy named Travis who slowly comes to befriend, and eventually depend on, the titular loyal pup. If you're not familiar with how the film ends, then we're going to have to assume that you've simply never heard of it before, so suffice to say that you should make sure to have plenty of tissues on hand — and if you happen to be a dog owner, well, maybe just stay away from this one unless you want to teach your kids some really tough lessons.
Other live-action flicks near the top of the pile include 1987's The Princess Bride with a 97% rating (a movie which your children have undoubtedly already seen, barring some egregious lapse in judgment on your part), and 2011's underrated The Muppets, with a startling 95% score. Indeed, the quality selections on Disney+ are many and varied — but as far as the critics are concerned, these five flicks are the best of the best.