Fall 2020 TV Premieres - Every New And Returning Fall TV Show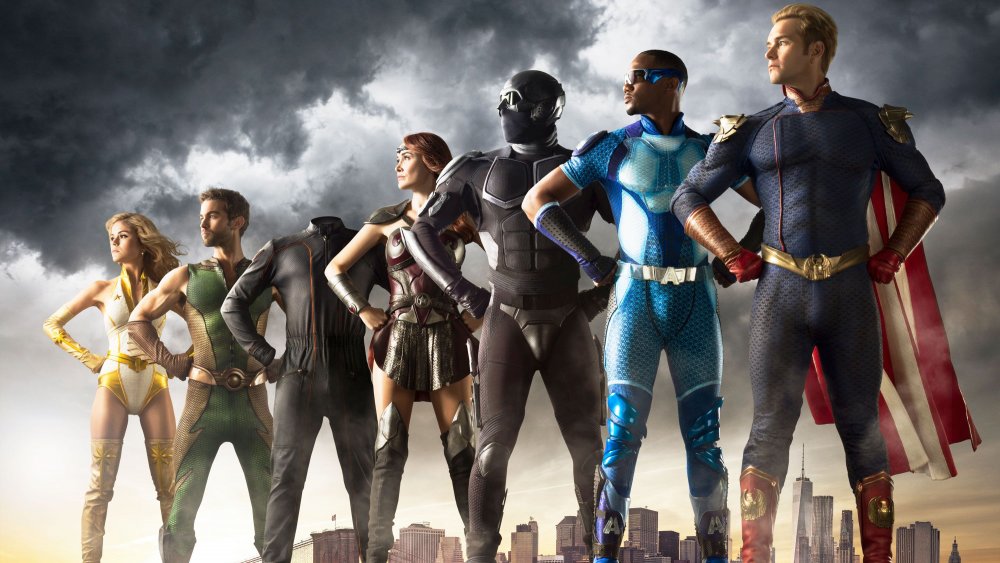 Amazon Prime Video
It may be hard to believe, but summer is getting ready to wrap up. On one hand, that means the end of long days and breezy nights. But on the other hand, it's also the signal that the fall TV season is right around the corner.
Now, it goes without saying that because of the ongoing disruptions to the film and TV industry, things are going to be a little different this year. But while many shows might end up getting delayed, there are still plenty with premieres on the books in the coming months. Even if your favorite series is stuck in limbo, think of it as an opportunity to try something new.
We're listing every fall 2020 TV premiere and breaking them down by month. At the end, we'll also list everything that would normally be premiering over the next few months, but that hasn't set a date yet.
August brings plenty of reality TV and streaming originals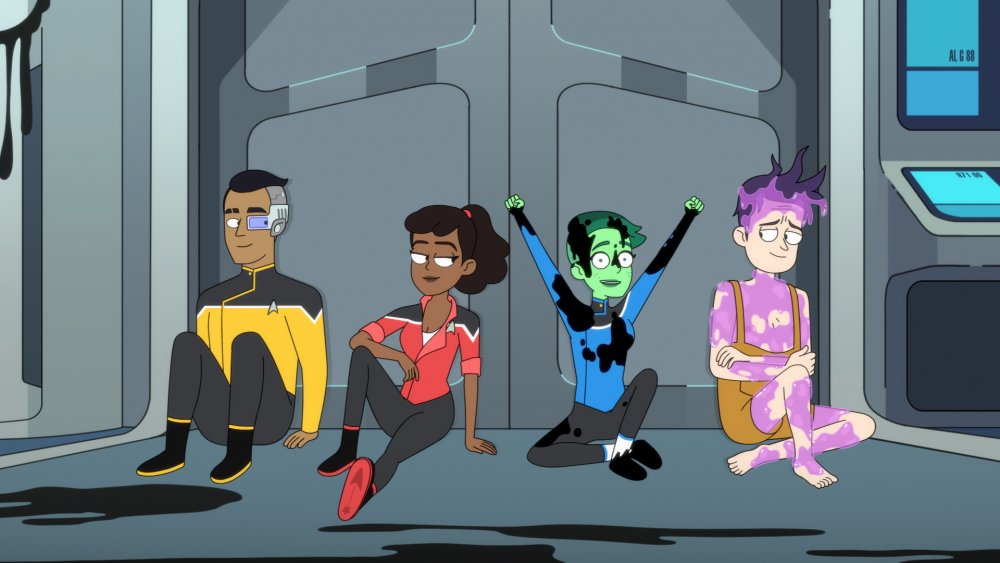 CBS All Access
Even though it's technically still summer, August is teeing up the rest of the fall TV season with a bevy of new and returning shows. After being delayed for a few months past its typical premiere date, perennial summer favorite Big Brother is launching its 22nd competition, Big Brother: All-Stars. If you're in a reality TV mood in general, you can also check out season 5 of The Real Housewives of Potomac on Bravo and season 3 of Netflix's addictive high-end real estate series, Selling Sunset.
Anyone looking for a new series to pick up will have a couple of great options. Star Trek: Lower Decks, an animated comedy set in the world of the venerable sci-fi franchise, premiered on August 6 on CBS All Access. Meanwhile, HBO is bringing us cosmic horror with a mid-century American twist with Lovecraft Country, and Quibi is debuting its take on The Fugitive.
Speaking of Quibi, August is also bringing new seasons of Punk'd and Reno 911! to the streaming platform. If you're in the mood for entertainment on a larger scale, the end of the month are two huge events: the annual MTV Video Music Awards and Planet Earth: A Celebration, which features some of the best segments from previous installments of the nature doc with new narration and music.
Saturday, August 1
The Go-Go's, Showtime
Sunday, August 2
Connected, Netflix
The Real Housewives of Potomac: Season 5, Bravo
Taskmaster, The CW
Fridge Wars, The CW
Monday, August 3
Immigration Nation, Netflix
The Fugitive, Quibi
Tuesday, August 4
Mystery Lab, Netflix
Backyard Envy: Season 2, Bravo
Wednesday, August 5
World's Most Wanted, Netflix
Catfish: The TV Show: Season 8, MTV
Big Brother All-Stars: Season 22, CBS
True Life Presents: Quarantine Stories, MTV
Coroner, The CW
Marrying Millions: Steaks With Snakes: Season 2, Lifetime
Thursday, August 6
Star Trek: Lower Decks, CBS All Access
The Rain: Season 3, Netflix
The Seven Deadly Sins: Imperial Wrath Of The Gods: Season 4, Netflix
Hitmen – Peacock
Christina on the Coast: Season 3, HGTV
Friday, August 7
Selling Sunset: Season 3, Netflix
High Seas: Season 3, Netflix
Nailed It! México: Season 2, Netflix
Wizards: Tales of Arcadia, Netflix
Sing On! Germany, Netflix
Tiny Creatures, Netflix
UFO Europe: The Untold Stories, Disney+
Pan Y Circo, Amazon Prime
Being Rueben: A Very Modern Family, The CW
Saturday, August 8
License To Kill: Season 2, Oxygen
PGA Championship 2020, CBS
Love On Harbor Island, Hallmark
Jodi Arias: Cellmate Secrets, Lifetime
Sunday, August 9
PGA Championship 2020 Day 2, CBS
Surviving Jeffrey Epstein, Lifetime
Endeavour: Season 7, PBS
We Hunt Together, Showtime
Monday, August 10
Yolo: Crystal Fantasy, Adult Swim
About Face, Apple TV+
Mapleworth Murders, Quibi
Game On: A Comedy Crossover Event, Netflix
The Other One, Acorn TV
Tuesday, August 11
America's Book of Secrets: Special Edition, History
Hard Knocks: Season 15, HBO
Doubling Down With Derricos: Multiples Multiplied!, TLC
Wednesday, August 12
(Un)Well, Netflix
America's Got Talent, NBC
Tough As Nails, CBS
Ruff Ryders Chronicles, BET
Thursday, August 13
Infinity Train: Season 3, HBO Max
Selena + Chef, HBO Max
Five Bedrooms, Peacock
Friday, August 14
Ted Lasso, Apple TV+
World's Toughest Race; Eco-Challenge Fiji, Amazon Prime
3%: Season 4, Netflix
El Robo Del Siglo, Netflix
Glow Up: Season 2, Netflix
Teenage Bounty Hunters, Netflix
The Great Heist, Netflix
Alaska Animal Rescue, Disney+
Jungle Animal Rescue, Disney+
Sam's Zookeeper Challenge, Disney+
Nature Boom Time, Disney+
Scuba Sam's World, Disney+
Spaced Out, Disney+
Wild Cats of India, Disney+
Weird but True: Season 3, Disney+
Saturday, August 15
Rita: Season 5, Netflix
Stranger: Season 2, Netflix
Sunday, August 16
Psycho Sister-in-Law, Lifetime
The Circus: Season 5, Showtime
Lovecraft Country, HBO
Darcey & Stacey: Things Are About to Change, TLC
Monday, August 17
Punk'd: Season 2, Quibi
Glitch Techs: Season 2, Netflix
Amy Schumer Learns To Cook: Season 2, Food Network
Tuesday, August 18
The Suspect, Sundance Now
Dead Pixels, The CW
Wednesday, August 19
DeMarcus Family Rules, Netflix
High Score, Netflix
Dodgeball Thunderdome, Discovery
Growing Belushi, Discovery
Thursday, August 20
John Was Trying to Contact Aliens, Netflix
Biohackers, Netflix
Great Pretender, Netflix
Singletown, HBO Max
The Fungies, HBO Max
Friday, August 21
Lucifer: Season 5 (Part 1), Netflix
Hoops, Netflix
Rust Valley Restorers: Season 3, Netflix
Alien TV, Netflix
Find Me In Paris: Season 3, Hulu
RuPaul's Drag Race: Vegas Revue, VH1
Saturday, August 22
Love in the Time of Corona: The Course of Love, Freeform
Sunday, August 23
Alaskan Bush People: Season 12, Discovery
Ruthless Realtor, Lifetime
The Vow, HBO
Monday, August 24
Nice One!, Quibi
Reno 911: Season 8, Quibi
Love Island: Season 2, CBS
Tuesday, August 25
Trinkets: Season 2, Netflix
Emily's Wonder Lab, Netflix
The Haves and Have Nots: Season 7, OWN
Wednesday, August 26
Do Do Sol Sol La La Sol, Netflix
Her Mother's Killer, Netflix
Million Dollar Beach House, Netflix
Thursday, August 27
Aggretusko: Season 3, Netflix
Ravi Patel's Pursuit of Happiness, HBO Max
Friday, August 28
Unknown Origins, Netflix
Cobra Kai Seasons 1-2, Netflix
I Am A Killer: Released, Netflix
Prime Rewind: Inside the Boys, Amazon Prime
Phileas & Ferb: Candace Against the Universe, Disney+
Saturday, August 29
Sorority Secrets, Lifetime
Sunday, August 30
Secrets in the Woods, Lifetime
2020 MTV Video Music Awards, MTV
Love Fraud, Showtime
Monday, August 31
Planet Earth: A Celebration, AMC, IFC, BBC America, Sundance
September sees the return of animated favorites, Hulu originals, and The Boys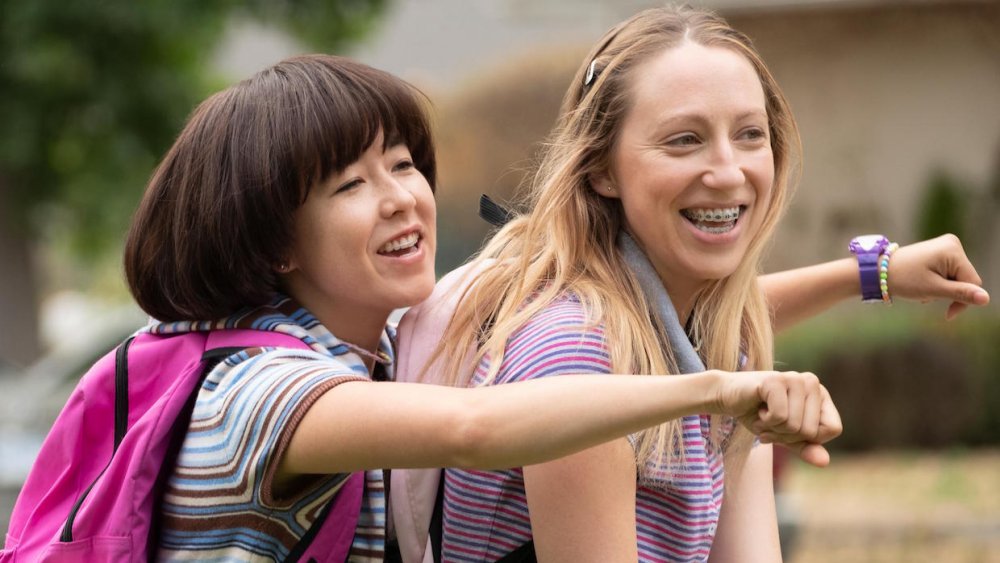 Hulu
Some network sitcoms we've been looking forward to all year are unfortunately being hit with delays, but that's not the case for Fox's iconic Sunday night animation lineup. September will see the premieres of The Simpsons, Family Guy, and Bob's Burgers right on schedule. On a similar note, animated spy comedy Archer's 11thseason is also dropping on September 16.
For some live-action entertainment, turn to Hulu and HBO. The former is bringing us the second season of the innovative teen comedy Pen15 and a new comedy series called Woke, which stars New Girl's Lamorne Morris as a cartoonist whose life changes after he becomes the victim of police brutality. The latter has two projects from acclaimed directors on the horizon. First, we're getting Jay Roach's Coastal Elites, a TV movie shot remotely during the COVID-19 pandemic. Later in the month is the premiere of a limited series by Call Me By Your Name director Luca Guadagnino called We Are Who We Are, about two American teenagers coming of age on an army base in Italy.
And to top it all off, season 2 of Amazon Prime's darkly humorous take on the superhero genre, The Boys, is dropping on the streaming platform September 4.
Tuesday, September 1
Teem Mom 2: Season 10, MTV
Supernanny: Season 8, Lifetime
Wednesday, September 2
Ghosted: Love Gone Missing: Season 2, MTV
Thursday, September 3
A.P. Bio: Season 3, Peacock
Raised by Wolves, HBO Max
The Sounds, Acorn TV
Friday, September 4
The Boys: Season 2, Amazon Prime
Away, Netflix
Sunday, September 6
Undercover: Season 2, Netflix
Delicious Miss Brown: Season 3, Food Network
Top Gear: Season 28, BBC America
Power Book II: Ghost, Starz
Uncensored: Season 3, TV One,
Monday, September 7
Singled Out: Season 2, Quibi
Devil's Road: The True Story of Ed and Lorraine Warren, Travel Channel
Wednesday, September 9
Woke, Hulu
Brother Vs. Brother: Season 7, HGTV
Thursday, September 10
Julie and the Phantoms, Netflix
Tamar Braxton: Get Ya Life!, WE
Saturday, September 12
Coastal Elites, HBO
Sunday, September 13
L.A.'s Finest: Season 2, Spectrum
Power Book II: Ghost, Starz
Our Cartoon President: Season 3, Showtime
Monday, September 14
The Third Day, HBO
Enslaved, Epix
We Are Who We Are, HBO
Wednesday, September 16
The 55th Annual Academy of Country Music Awards, CBS
Archer: Season 11, FXX
Thursday, September 17
Departure, Peacock
Dragon's Dogma, Netflix
Flipping 101 w/ Tarek El Moussa: Season 1, HGTV
Friday, September 18
Pen15: Season 2, Hulu
Jurassic World: Camp Cretaceous, Netflix
Ratched, Netflix
Long Way Up, Apple TV+
Sunday, September 20
The 72nd Emmy Awards, ABC
Last Tango in Halifax: Season 4, PBS
Monday, September 21
Filthy Rich, FOX
Friday, September 25
A Wilderness of Error, FX
Sunday, September 27
The Simpsons: Season 33, FOX
Bless the Harts: Season 2, FOX
Bob's Burgers: Season 11, FOX
The Comey Rule, Showtime
Family Guy: Season 19, FOX
Fargo: Season 4, FX
Wednesday, September 30
Coroner: Season 2, The CW, 9 p.m. (Crime Drama)
Horror is the reason for the TV season in October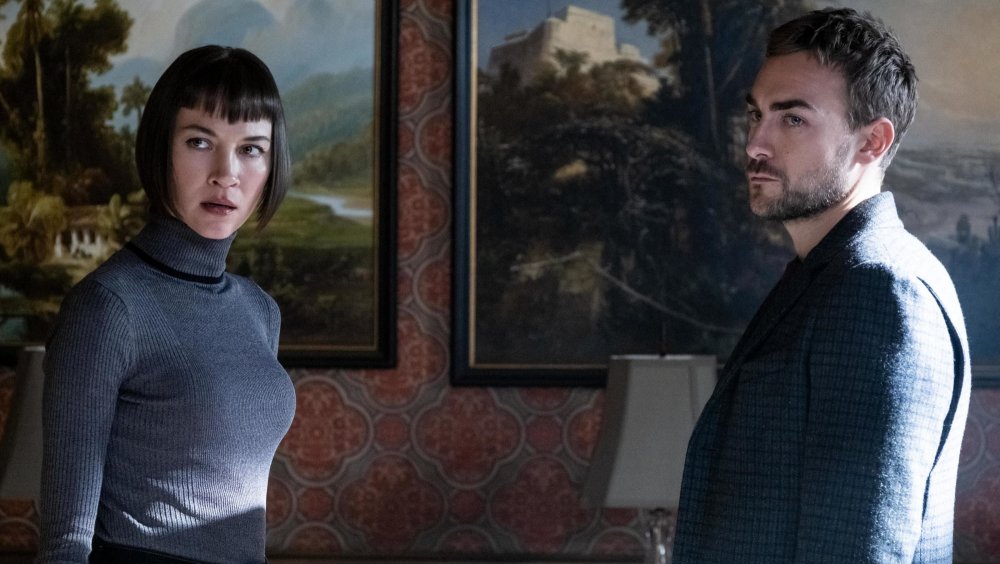 Hulu
It wouldn't feel like October if things didn't get a little spooky. Thankfully, this year has a bounty of horrifying offerings coming to TV and streaming platforms. Hulu is bringing us two bone-chilling new shows. Monsterland is an anthology series that focuses on tales of encounters with unsettling creatures and terrifying beasts. Helstrom is from the world of Marvel and centers on a brother and sister, the children of a serial killer, who now fight to rid their community of evil.
AMC is also delivering the goods, as they always do. Season 6 of Fear the Walking Dead is shambling into our living rooms on October 11. Fans of the zombie apocalypse franchise also have yet another Walking Dead spin-off to look forward to in October. The Walking Dead: World Beyond, which takes place a decade after the apocalypse we're witnessing in the other two installments, is a limited ten-episode series that begins on October 4.
Thursday, October 1
Gangs of London, AMC+
The Salisbury Poisonings, AMC+
Friday, October 2
Monsterland, Hulu
Sunday, October 4
The Good Lord Bird, Showtime
Britannia: Season 2, Epix
The Comedy Store, Showtime
The Walking Dead: World Beyond, AMC
Monday, October 5
Tell Me More with Kelly Corrigan, PBS
Soulmates, AMC
Tuesday, October 6
Next, Fox
Wednesday, October 7
Doctor Who: The Faceless Ones, BBC America
Saturday, October 10
AMC Visionaries: Eli Roth's History of Horror: Season 2, AMC
Sunday, October 11
Fear The Walking Dead: Season 6, AMC
Wednesday, October 14
2020 CMT Music Awards, CMT
Thursday, October 15
Baroness Von Sketch Show: Season 5, IFC
Star Trek: Discovery: Season 3, CBS All Access
Friday, October 16
Helstrom, Hulu
Sunday, October 25
The Undoing, HBO
Thursday, October 29
Deutschland 89: Season 3, Sundance
Keep a look out for delicious documentaries and cartoon revivals in November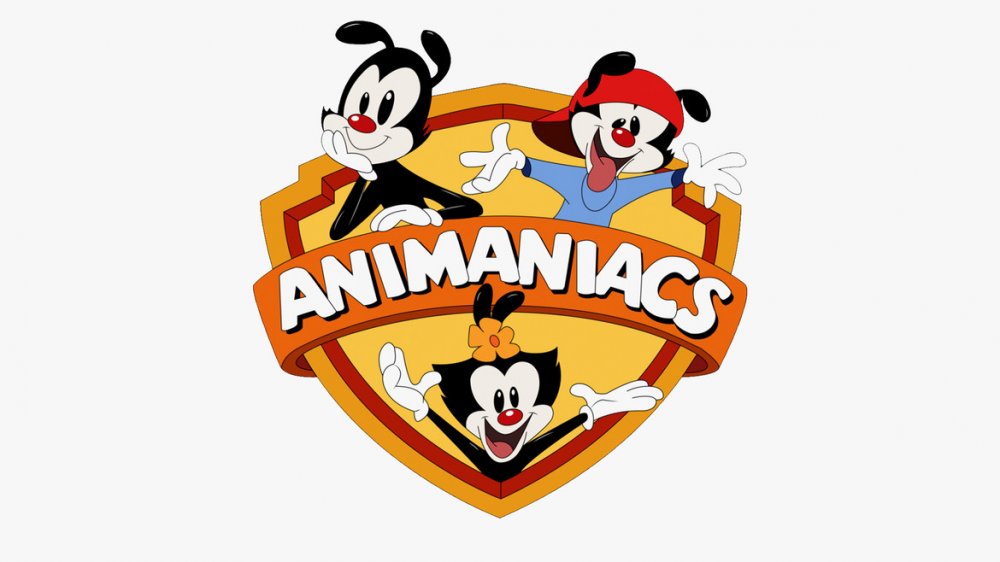 Warner Bros. Television
Rounding out the fall lineup is a grab bag of TV goodies. Hulu is teaming up with Eater and Maya Rudolph to bring the best food from around the world right into your home on Eater's Guide to the World. The streamer also has a tense Syrian war drama on the way titled No Man's Land, about a man who travels to ISIS-controlled territory in search of his sister. On a slightly lighter note is their upcoming reboot of the beloved '90s cartoon Animaniacs, which drops on Hulu on November 20.
Showtime has two high-profile celebrity documentaries on the way. November sees the premiere of The Reagans, an in-depth look at former President Ronald Reagan, First Lady Nancy Reagan, and their controversial tenure in the White House. This docuseries will air in four parts beginning on November 15. The following week, comedy fans will be treated to a documentary about the life and career of SNL and The Blues Brothers star John Belushi, aptly titled Belushi.
Wednesday, November 4
The A Word: Season 3, Sundance
Saturday, November 7
2020 Rock and Roll Hall of Fame Induction Ceremony, HBO
Wednesday, November 11
Eater's Guide to the World, Hulu
Friday, November 13
Alex Rider, IMDb TV
Sunday, November 15
The Reagans, Showtime
The E! People's Choice Awards, E!
Wednesday, November 18
No Man's Land, Hulu
Friday, November 20
Animaniacs, Hulu
Sunday, November 22
2020 American Music Awards, ABC
Belushi, Showtime
Plenty of favorites have been left in limbo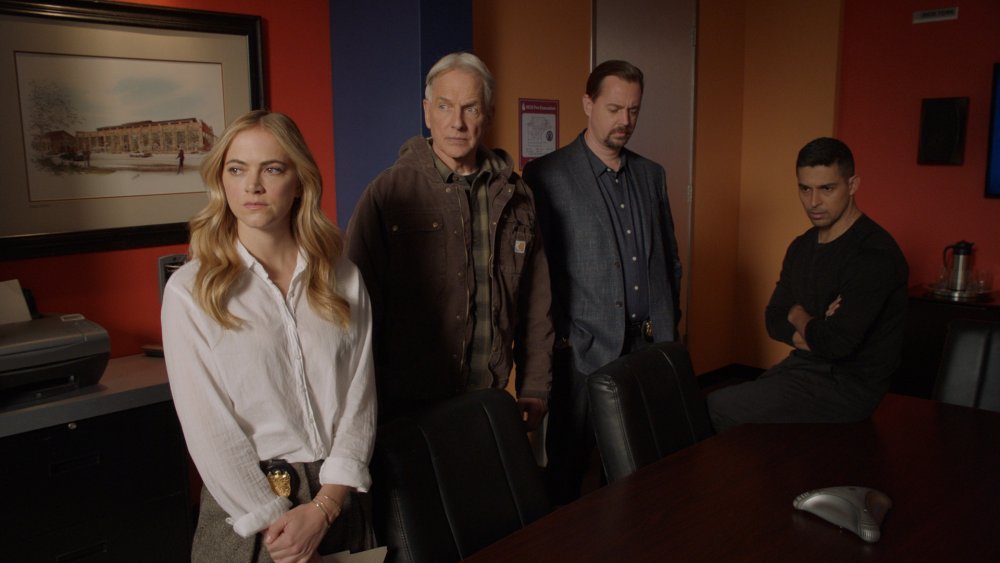 CBS
Now that we've got all the premieres we know about out of the way, it's time to get to the sadder news. There are a lot of series we'd normally expect to see on the fall lineup that, at the time of writing, are hanging in limbo. Some are reality TV competitions we've come to rely on every season, such as Dancing with the Stars, Survivor, and The Voice. Others are long-running procedurals that have defined the TV landscape of the past decade (or two) like NCIS, Blue Bloods, CSI, and Law & Order: SVU.
Some of these shows are still being promised for the fall TV season, while others are existing in the ether with no release in sight. Either way, for most of them, it's probably too soon to tell exactly when we're going to get them. That being said, some TV productions have begun filming again, which is a good sign for the industry in general. Still, for fans of Young Sheldon, Pose, The Goldbergs, and many others, it's hard to not feel uncertain heading into the fall 2020 TV season.
Dancing with the Stars, ABC
The Good Doctor, ABC
The Goldbergs, ABC
The Conners, ABC
Grey's Anatomy, ABC
Shark Tank, ABC
Young Sheldon, CBS
All Rise, CBS
Bull, CBS
NCIS, CBS
Survivor, CBS
Blue Bloods, CBS
CSI, CBS
This Is Us, NBC
Law & Order: SVU, NBC
The Blacklist, NBC
Superstore, NBC
New Amsterdam, NBC
The Voice, NBC
Cosmos: Possible Worlds, FOX
The Masked Singer, FOX
L.A.'s Finest, FOX
American Horror Story, FX
Pose, FX
Mayans M.C., FX