What Critics Are Saying About The Premiere Of Star Trek: Lower Decks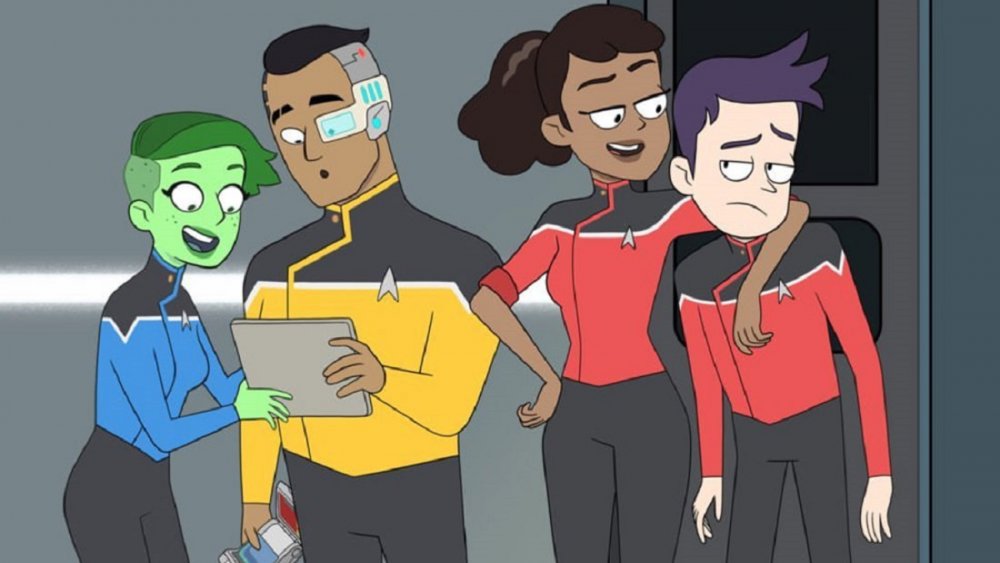 CBS All Access
Thanks to CBS All Access, the Star Trek franchise is seeing something of a renaissance. The streamer has already given Trekkies Star Trek: Discovery and Star Trek: Picard, as well as the promise of the upcoming Star Trek: Strange New Worlds. Of course, those series offer the live-action sci-fi drama that has become synonymous with Trek. Those looking for something different can now check out the animated comedy about the underling crew members who don't tend to take the spotlight.
Star Trek: Lower Decks centers on the support crew of the U.S.S. Cerritos, a ship that takes on second contact missions. Basically, these are the people who come in after the heroes we know and love from the mainline series have done their work. The cartoon comes courtesy of creator Mike McMahan, who has experience a writer on Rick and Morty, and features the voices of Tawny Newsome, Jack Quaid, and Jerry O'Connell, among others.
The first episode of the new series dropped on the streaming service on August 6, and reviews are beginning to roll in. All in all, the overall reception appears to be relatively mixed. Even positive reviews are citing areas where the show could improve, but most negative ones aren't calling the series a total bomb. With such a diversity of opinion, there are a lot of takeaways. Good, bad, or otherwise, let's see what critics are saying about Star Trek: Lower Decks.
Star Trek: Lower Decks has a lot to love for fans of the franchise...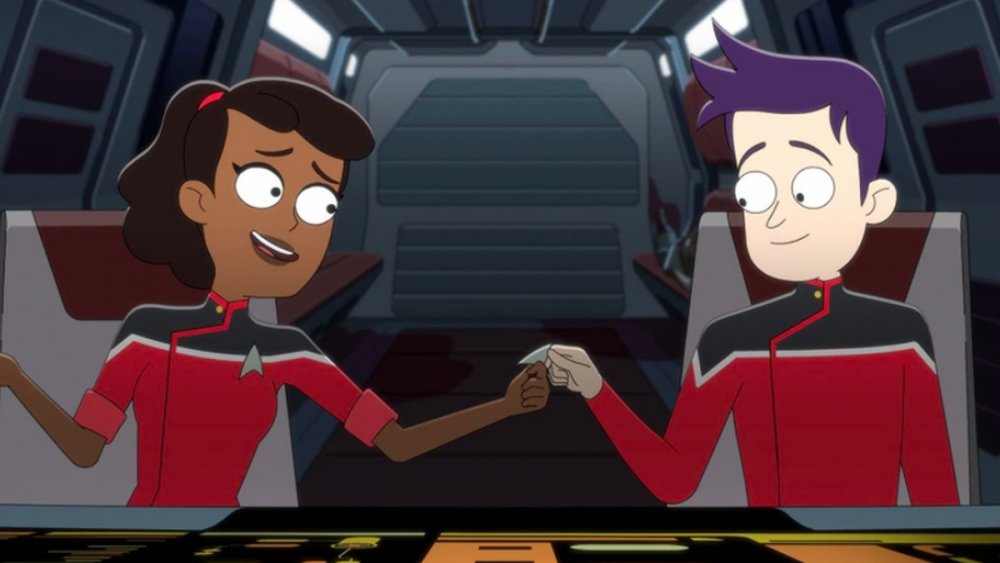 CBS All Access
If you're already a Trekkie, then there's a good chance you're going to get a kick out of Star Trek: Lower Decks. Glen Weldon at NPR noted, "[I]n-jokes and easter eggs abound, testifying to the creators' fondness for the source material." IGN's Scott Collura agreed, writing, "So far, Star Trek: Lower Decks is a great addition to the pantheon of Gene Roddenberry's universe, and one clearly guided by the hand of a creator who truly loves and knows Star Trek."
Another thing sure to please fans is the ability of the animated series to serve up full-on sci-fi adventure without worrying about a special effects budget. "If the show needs a Benzite officer, the team can draw one," Collura noted. "If it needs rampaging zombie crewmembers spitting black alien-bile, no problem. Giant spider-creature attack? They got you covered."
In a review on io9, James Whitbrock praised the show for its abundance of jokes and "knowing nods to the franchise's long past." Whitbrock also complimented the cast, saying that the voice performances are "razor sharp and quick off the mark, giving the show a zippy pace." While he had good things to say about the cast as a whole, Whitbrock gave a special commendation to Tawny Newsome, who plays the character Beckett Mariner.
Whitbrock wasn't the only critic to applauded the voice cast and single out Newsome for praise. Liz Shannon Miller at Collider cited the character of Mariner as a highlight of the show, and noted, "A major factor in what makes Mariner as a character so compelling is the wry energy and raw emotion of Newsome."
While the humor and ample fan-service were a hit with some critics, others didn't feel like they were in on the jokes.
...but not everyone thought the humor worked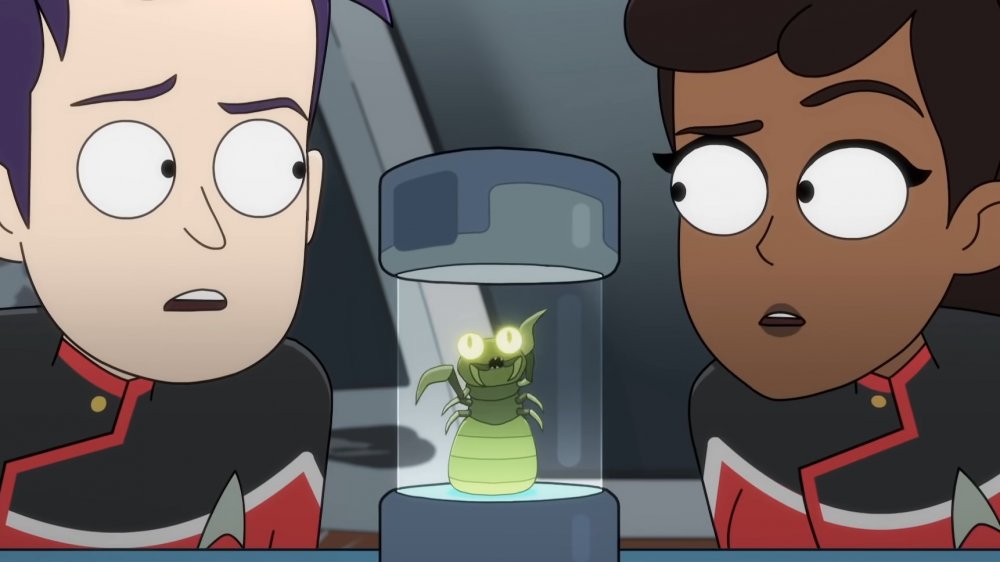 CBS All Access
Not all the critics felt that Star Trek: Lower Decks pulled off its brand of highly referential comedy. Zack Handlen at AV Club didn't find the humor of the show fresh, noting, "A reliance on fan-service references to previous Trek properties gives the whole thing a feeling of something that's designed to deliver on fan expectations without actually satisfying them."
At The Hollywood Reporter, Daniel Fienberg shared a similar opinion, writing, "Lower Decks places references where gags ought to be and assumes that you'll find it uproarious that the characters here like talking about Captain Kirk or making the Vulcan salute." Fienberg added that for anyone without a deep knowledge of Star Trek lore, "Lower Decks is a largely joke-free missed opportunity"
Another issue Fienberg had with the show is its lack of sharp social commentary that the original series was known for, writing, "What's missing are the big intellectual or formal swings McMahan has taken in his past efforts in the science fiction space, or anything resembling the timeliness and allegory that the original Star Trek and the best of its offshoots have exhibited."
On a similar note, Noah Gittell at The Guardian called the show "a little too breezy for its own good," and noted that "it's not really interested in anything. It's a comedy show without gags or setpieces."
All in all, it sounds like Star Trek: Lower Decks is most poised to appeal to fans of the franchise looking for a comedy with a heavy dosage of self-referential humor. If you still aren't sure what that means for your own enjoyment of the show, you'll have to boldly go to CBS All Access to find out.