The Star Wars Role Brie Larson Didn't Land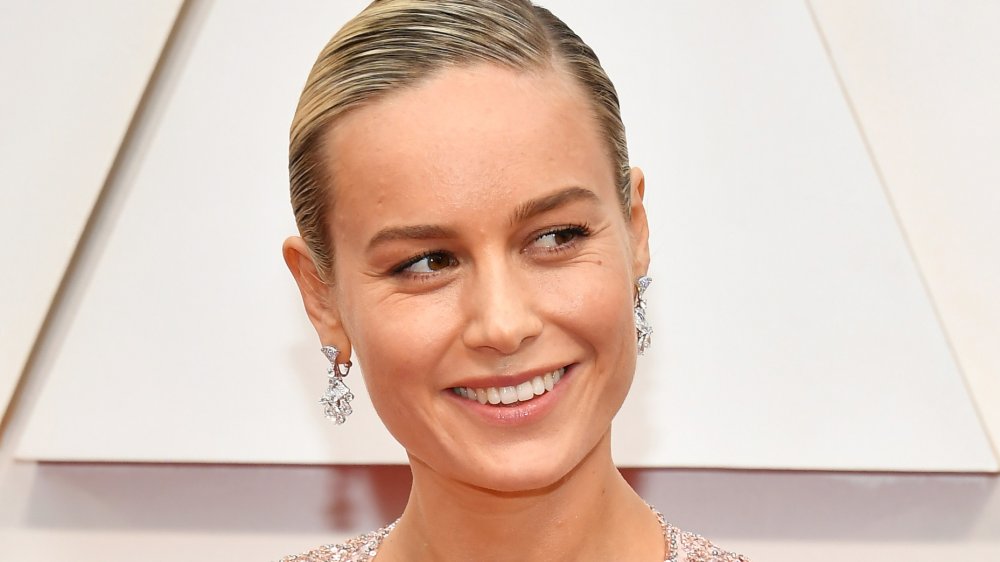 Amy Sussman/Getty Images
Before she was Captain Marvel, Brie Larson almost played another hero in a galaxy far, far away.
The star recently sat down for a chat with screenwriter Gary Whitta on his YouTube show Animal Talking, which centers on lively discussion of the popular video game Animal Crossing (hey, he's not just a screenwriter — this is the former editor of PC Gamer magazine we're talking about). When their conversation turned to Star Wars, Whitta casually mentioned that he had a bit of experience with the franchise, prompting Larson to exclaim, "Oh yeah, you wrote Rogue One, right? I auditioned for that, I didn't get it" (via MovieWeb).
Larson was close: Whitta shares a story credit on the flick with Industrial Light & Magic CCO John Knoll, with the script actually being penned by Chris Weitz and Tony Gilroy. The star didn't actually divulge for which role she auditioned, but since there are not a heck of a lot of women among Rogue One's main cast, we think we can safely assume that she was up for the lead role of Jyn Erso, which eventually went to Felicity Jones.
Larson went on to wax nostalgic about some of the other roles in huge tentpole franchises that she had lost out on, such as Sarah Connor in Terminator Genisys (which went to Game of Thrones' Emilia Clarke) and Katniss Everdeen in the Hunger Games series (which, of course, went to Jennifer Lawrence). Fortunately, though, she ended up landing the lead in the big genre picture of her dreams with the Marvel Cinematic Universe film Captain Marvel, a role she'll soon be reprising in the sequel — and which could conceivably be her ticket back aboard the Star Wars train.
Could Brie Larson still join the Star Wars franchise?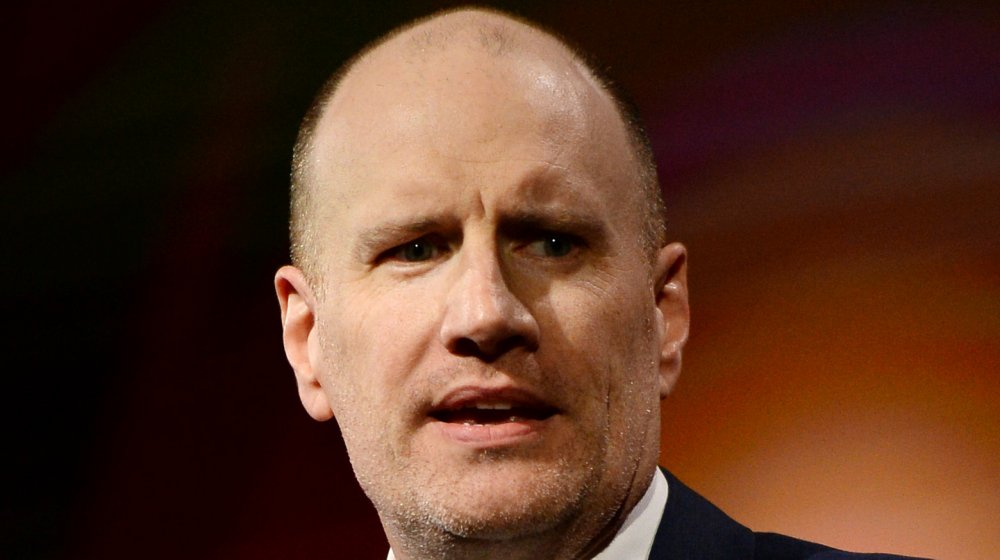 Amanda Edwards/Getty Images
This is because Disney, which owns Lucasfilm as well as Marvel Studios, recently saw fit to the hand the reins of at least one film in the Star Wars franchise to King Geek Kevin Feige, who has overseen the entire MCU, and who seems pretty much incapable of making a bad creative choice. Ever since Feige jumped across the hall to Lucasfilm, speculation has been swirling that he wants Larson for a major role in his film. Some versions of this rumor have even gone so far as to specify that he wants Larson to portray Ahsoka Tano, the masterless Force user and onetime padawan of Anakin Skywalker who has become a fan favorite character through her appearances in the animated series Star Wars: The Clone Wars and Star Wars Rebels.
Larson's filling that particular role, though, looks increasingly unlikely. This is because Tano will soon make her live-action debut, that voice cameo in Star Wars: The Rise of Skywalker notwithstanding, on season 2 of the hit Disney+ series The Mandalorian, on which she'll be played by Rosario Dawson (which, we must say, is a pretty excellent choice). Be that as it may, Feige has long been a vocal fan of Larson, and he has said nothing publicly to dispel the rumors that he's considering her to appear in his Star Wars flick. As for Larson herself, she did have a response: She took to Twitter in September of last year to post, "Did someone say Star Wars?!" with a bunch of pictures of herself decked out in Jedi robes, wielding lightsabers.
Well, if Larson is part of Feige's Star Wars plans, he's keeping it under his baseball cap. We don't know for sure that the galaxy far, far away is part of Captain Marvel's jurisdiction, but if the notion of a crossover hadn't crossed Feige's mind at least briefly, he wouldn't be the King. Could it actually happen? Yeah, probably not. Just like Larson, though, we like to keep our hopes high.