Tenet Gets Yet Another New Release Date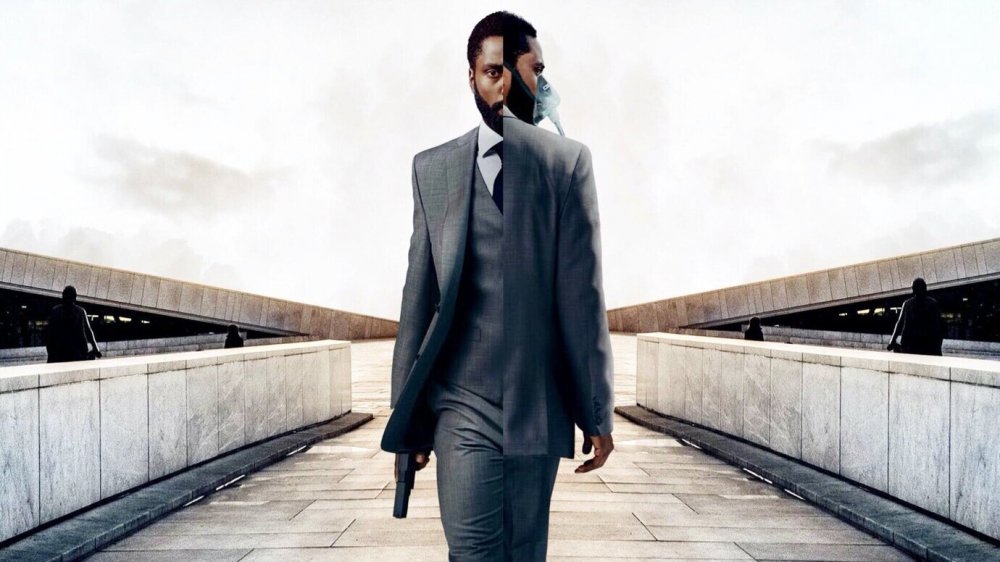 Warner Bros.
Time is a slippery concept for the protagonists of the upcoming Christopher Nolan spy thriller Tenet — and for the film itself, which just keeps slipping down the schedule.
Warner Bros. has announced that the hotly-anticipated film, which has already seen its release date pushed back multiple times due to the ongoing COVID-19 pandemic, has been pushed back again (via Variety). Originally slated to drop on July 17, Tenet was first shuffled to July 31 before tumbling down to August 12. It was then briefly removed from the schedule altogether, with Warner announcing that a new date would be announced "imminently." Well, here we are: the film is now slated to hit American theaters on September 3. Plans for Tenet's international release were also announced: the flick will get a massive global drop in 70 territories — including Canada, the U.K., Japan, Italy, Germany, South Korea, Australia, France, and Russia — on August 26. 
You read that right: the $200 million film, the first from Nolan since the 2017 historical drama Dunkirk, will open pretty much everywhere in the world (except China, where the question of whether the film will get a release at all is still up in the air) a week before it screens in the U.S. That is extremely rare for a major Hollywood tentpole film, and it's particularly shocking given that the specifics of the film's plot have been kept tightly under wraps. 
Now, it seems certain that by the time the flick drops in the U.S., there will be all manner of detailed spoilers available online, a situation which is sure to get on the nerves of Nolan, whom it has been reported is very, very keen on Tenet being the film to welcome Americans back into movie theaters en masse. With the certainty that international audiences will be serving up the spoilers, not to mention the potential for piracy, it seems likely that Tenet's overseas rollout will do at least some damage to the flick's stateside box office returns — and that's if the September 3 release date even holds.
Will the latest release date for Tenet finally stick?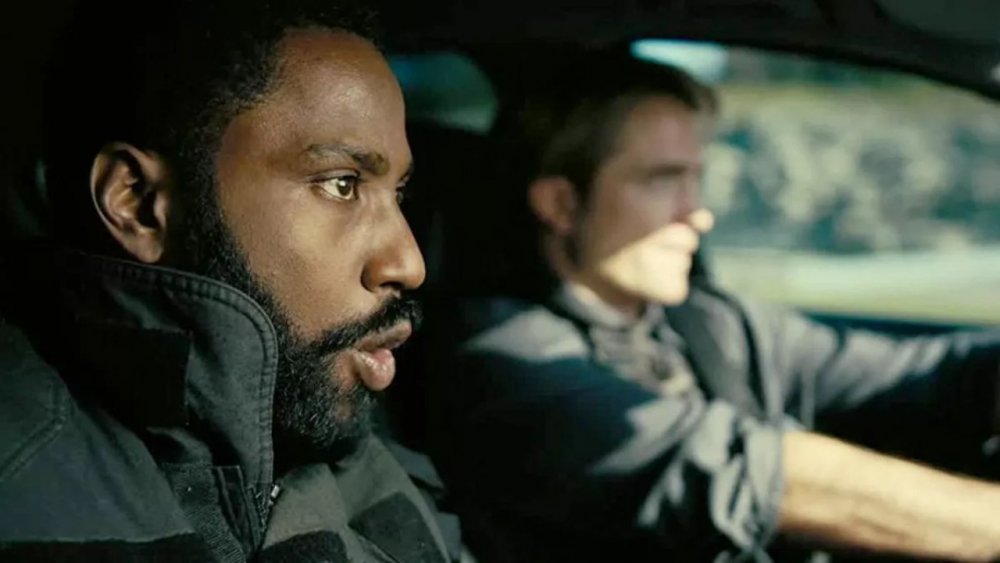 Warner Bros.
That huge international drop is made possible by the fact that the rest of the world has gotten ahead of the COVID-19 pandemic in a fashion that the United States has not. Variety cites the fact that the South Korean film Peninsula, the sequel to the bonkers 2016 zombie flick Train to Busan, has racked up $21 million at that country's box office since opening on July 15 — a strong indicator that many overseas audiences are psyched to get back into theaters, even with social distancing measures in place.
In the U.S., meanwhile, theater openings have been scattershot at best, with some major chains (such as AMC, representatives for which have publicly expressed doubt that it will remain solvent) remaining shuttered while others struggle to attract audiences while operating at reduced capacity and screening the blockbusters of yesteryear. 
As of this writing, new U.S. COVID-19 infections appear to be plateauing — which, obviously, is potentially good news not just for the entertainment industry but for the whole of America. But if there's one thing we know about Tenet, it's that Nolan is doggedly determined for his film to receive the closest approximation of a traditional theatrical release as is possible in 2020. If the film exhibition industry hasn't experienced a significant rebound by September 3, we can count on Tenet being delayed again; there will be no ultra-limited release, and if you've held out hope that the flick might release directly to streaming... forget it. John Stankey, the CEO of Warner Bros. parent company AT&T, recently shot down that notion super-hard. In a recent interview with CNBC, Stankey said, "Do I think there can be some things that we built for theatrical release that migrates into a [streaming release]? Sure. Is It going to happen on a movie like Tenet or Wonder Woman 1984? I would be very surprised... actually, I can assure you on Tenet that's not going to be the case."
With any good fortune, we'll all be able to watch Tenet as Nolan intended — on the big screen — on September 3. Of course, we'll continue to keep tabs on the travails of Tenet, and we'll keep you apprised of any new developments.