Tenet Just Got The Worst News Imaginable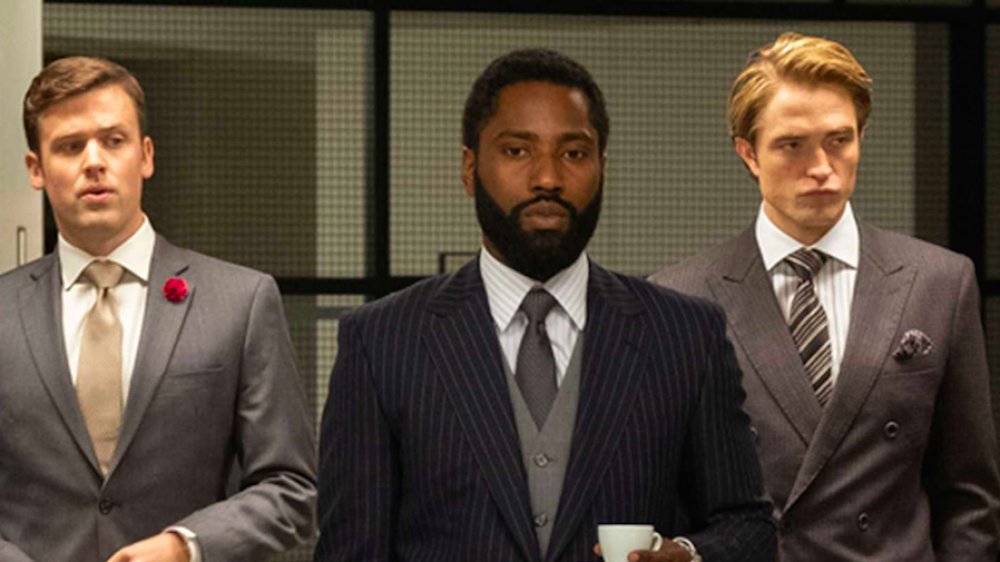 Warner Bros.
Warner Bros. has a despairingly grim update regarding the (previously) most-anticipated film of the summer. Christopher Nolan's latest mind-bending sci-fi epic, Tenet, has been officially removed from the studio's release calendar, with no updated release date immediately forthcoming (via Variety).
The decision to push the film's theatrical release back indefinitely isn't just a major blow to fans, who have been patiently awaiting the film's release since the first delay was announced at the start of the pandemic; Tenet's removal from the summer schedule is also likely to have major ramifications for the struggling theater industry, which was counting on Nolan's sure-to-be blockbuster to anchor their grand reopening — originally planned for August. 
While the decision from Warner Bros. is certainly disappointing, it isn't unexpected. The future of live movie theaters remains hopelessly uncertain given the recent spike in U.S. cases of COVID-19, and the general inability of the country to get a handle on the epidemic. Tenet was supposed to release on August 12, but with the industry response to the novel coronavirus still in disarray and large cities like Los Angeles already contemplating a return to stay-at-home orders, the ability to mount a lucrative theatrical release plan was cast in serious doubt.
Tenet will remain on ice until it can get a proper theatrical release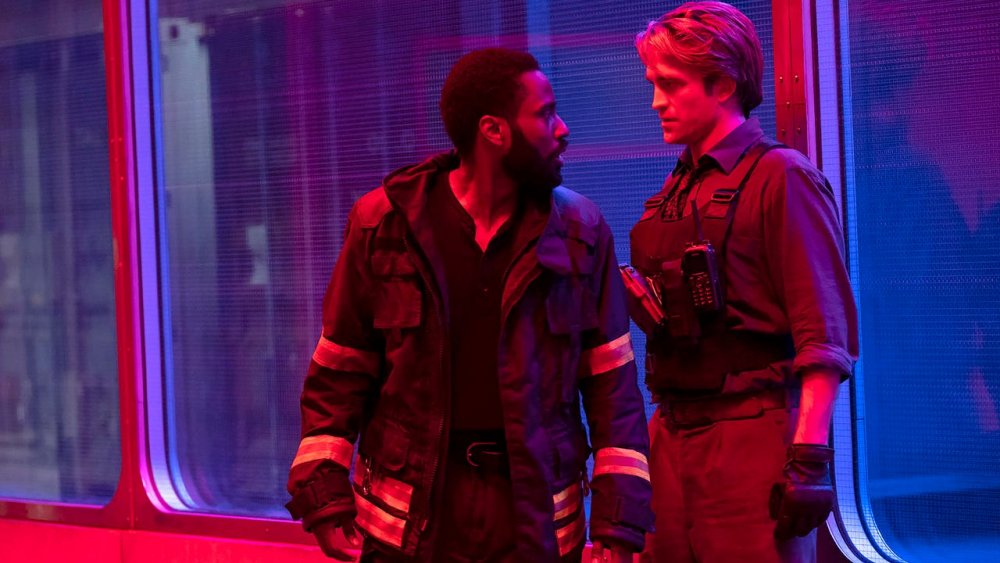 Warner Bros.
In a statement that accompanied the unwelcome news, Warner Bros. promised to provide more clarity about the release plan for Tenet soon: "We will share a new 2020 release date imminently for Tenet, Christopher Nolan's wholly original and mind-blowing feature. We are not treating Tenet like a traditional global day-and-date release, and our upcoming marketing and distribution plans will reflect that."
Studio chairman Toby Emmerich went on to say, "Our goals throughout this process have been to ensure the highest odds of success for our films while also being ready to support our theater partners with new content as soon as they could safely reopen ... Unfortunately, the pandemic continues to proliferate, causing us to reevaluate our release dates."
Perhaps no finished film has had to endure as much disruption as Tenet. Originally scheduled to debut on July 17, the film fell to August after it became clear that regular movie theater operations would not be returning any time soon. At the time of the previous delay, the August release date seemed a bit optimistic, but both the studio and theater companies like AMC were likely hoping a big-budget Nolan flick might be just what the doctor ordered to reboot the industry. Now, theaters still hoping to open their doors in August will need to scramble for some other content compelling enough to move ample tickets.
Check back for more updates as soon as Warner Bros. figures out Plan C.