Why Lucian From The Underworld Series Looks So Familiar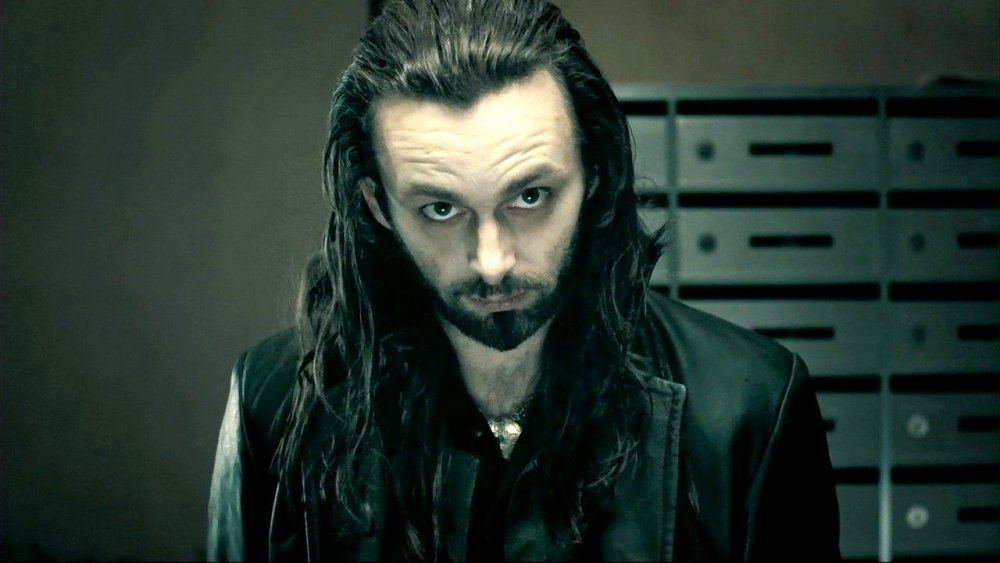 Screen Gems
Most movie lovers would tell you that the vampire genre was largely dominated by a franchise featuring a certain, sparkly skinned heartthrob throughout the first decade of the 2000's. Truth is, the first Twilight movie didn't hit theaters until 2008, and prior to that point, the realm of vampire cinema was already a bit of a mess thanks to underwhelming releases like Dracula, 2000 (2000), Queen of the Damned (2002), and the unfortunate trilogy-capper Blade: Trinity (2004).
Of all the bland vampire flicks to hit theaters in the early '00s few were quite as forgettable as the Hugh Jackman vehicle Van Helsing (2004). Oddly enough, just a year prior, Jackman's co-star in that film, Kate Beckinsale, had briefly helped re-invigorate the genre by suiting up as a badass, death-dealing bloodsucker in the lean, mean action machine Underworld. As you'll recall, Beckinsale's character in Underworld, Selene, was caught in the middle of a centuries-old war between vampires and their werewolf enemies, the Lycans. 
She was also tasked primarily with finding and eradicating the remaining members of the Lycan race. This task that gets prickly for Selene when she finds the Lycan leader Lucian desperately trying to get his hands on (and teeth into) a seemingly normal human (Scott Speedman). 
His face may not have been familiar to many when Underworld debuted in 2002, but if you've revisited the movie (or the first two sequels in the Underworld franchise) in the years since, you almost certainly recognized the mug on Lucian. It belongs to the great Michael Sheen, an actor who's turned up in dozens of film and television projects over the past two decades. Here's why Lucian from Underworld looks so familiar.
Michael Sheen lived by the old laws in Apostle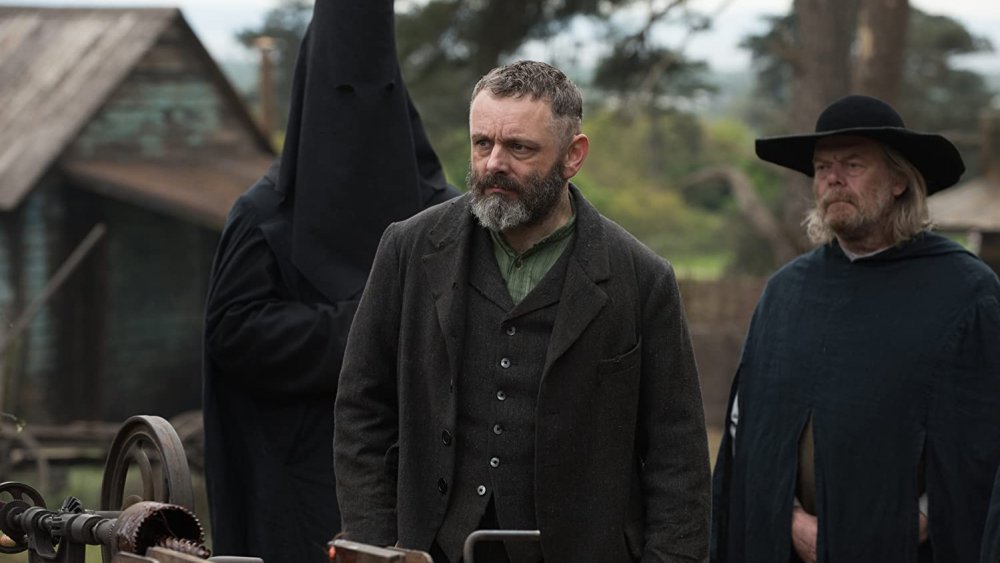 Netflix
If you're at all familiar with Michael Sheen's impressive cinematic oeuvre, you know he's proven one of the more dexterous actors around over the years, delivering winning turns in dramas, comedies, and genre fare alike. In 2018, Sheen went full creeper for his role in the mercilessly macabre and wonderfully weird Netflix thriller Apostle.
Set in the early days of the 20th Century, Apostle was written and directed by Gareth Evans (The Raid), and follows a troubled man (Dan Stevens) who travels to a remote UK island to recover his sister after she's been kidnapped by a dangerous religious cult and held for ransom. Upon arriving on the island and infiltrating the group's tight-knit community, both man and cult find that not all is as it seems in this isolated corner of the world.
Equal parts bone-chilling mystery and sublimely gothic freak show, Apostle was easily one of the most disturbing movies released in 2019, and remains one of the streaming giant's most underrated genre offerings. It also finds Michael Sheen in rare form playing Malcolm, the enigmatic leader of the cult who has a decidedly Old-World way of dealing with the dangers of the changing times. 
Michael Sheen played a not-so-fallen angel on Good Omens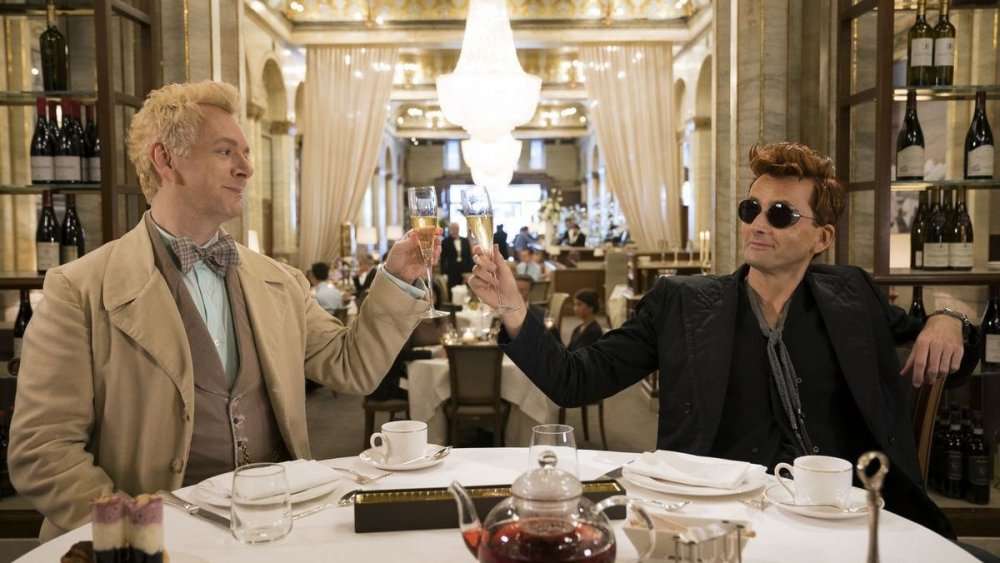 Amazon Studios
While Netflix's Apostle was his first official streaming project, the actor made a bit of a splash in 2019 when he boarded Amazon Studios' lavish adaptation of Neil Gaiman's and Terry Pratchett's biblical romp Good Omens.
The six-part series was adapted for Amazon by Gaiman himself from his and Pratchett's beloved novel of the same name, which tells the tale of an unlikely friendship between a demon and a fussy angel who attempt to thwart Armageddon by putting the young Antichrist on the path of least destruction. The riotously funny and often profoundly disturbing Good Omens features a stalwart cast of on-screen talent, with the likes of Jon Hamm, Michael McKean, Brian Cox, Nick Offerman, and more contributing to the action.
The series even brought Frances McDormand aboard as the voice of God. Still, most Good Omens fans would no doubt tell you the coup de grâce came with the casting of David Tennant (Dr. Who, Netflix's Jessica Jones) to play the demon Crowley, and Michael Sheen as his angelic counterpart Aziraphale.

Michael Sheen played a different sort of beast in The Twilight Saga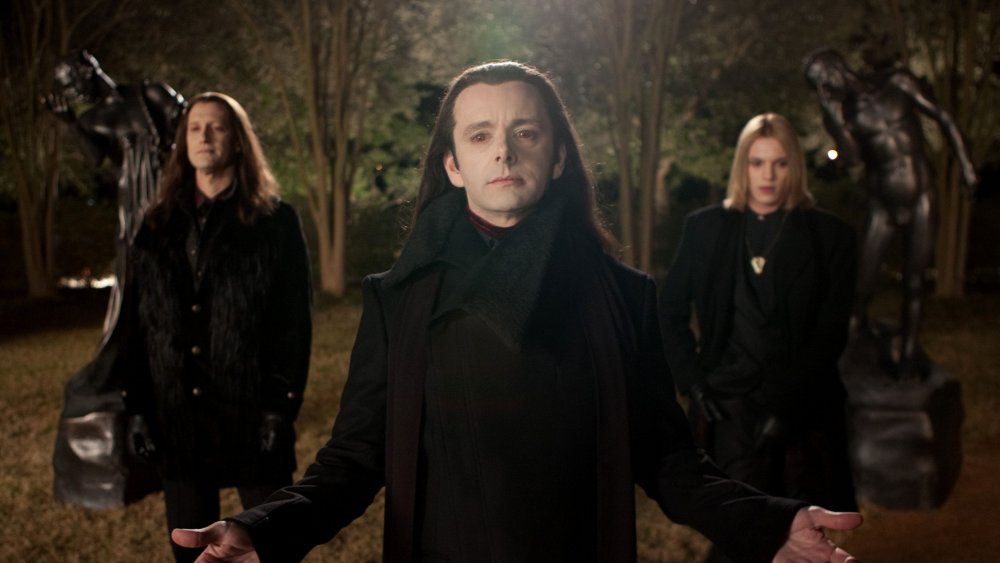 Summit Entertainment
While Michael Sheen fights tooth and nail for werewolf dominance in the hyper-violent Underworld, the actor plays a very different sort of beast in 2009's The Twilight Saga: New Moon. As you may or may not remember (depending on how fondly you recall the intensely divisive Twilight franchise), Sheen turns up in the soapy second chapter of The Twilight Saga, and did so as a deviously ambitious member of the vampire ruling body, the Volturi.
If you have forgotten (or blocked out) the Twilight movies, New Moon finds the hunky vamp Edward (Robert Pattinson) and his would-be betrothed Bella (Kristen Stewart) parting ways in hopes of preventing the girl's death. It also finds Bella getting cozy with her buff werewolf pal Jacob (Taylor Lautner). One of story's turns sends Edward on a visit to the Volturi to petition for his own death in the wake of Bella's perceived suicide. Though he has little more than a cameo in New Moon, Michael Sheen more than made his mark as the power-hungry Aro.
Unfortunately, New Moon isn't Sheen's only appearance in the Twilight-verse; the actor reprises his role in all three of the increasingly silly sequels.
Michael Sheen played Wesley Snipes (sort of) on 30 Rock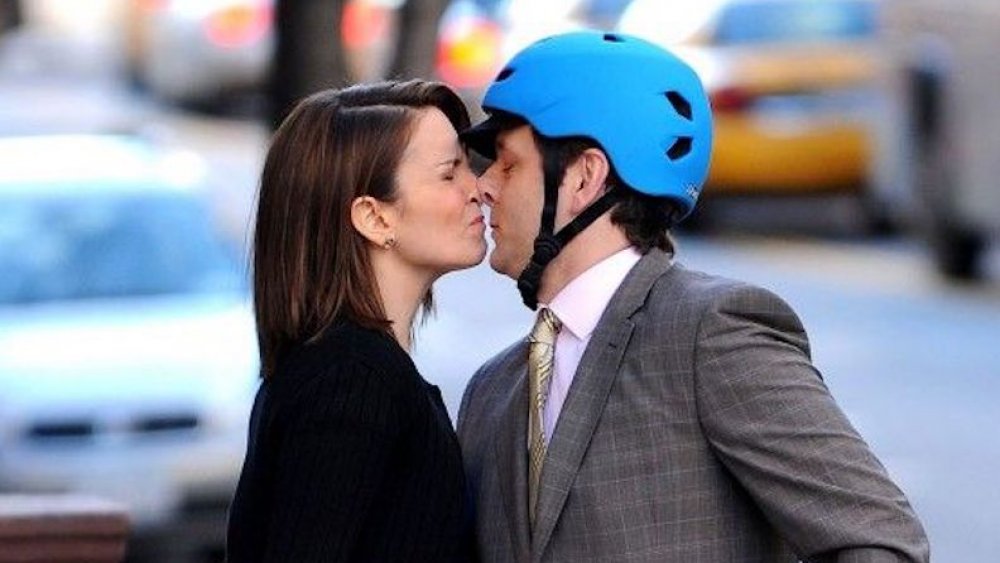 NBC
Throughout his now decades-long career, Michael Sheen has earned his reputation as a first-rate dramatic actor, but on 30 Rock he showed he has comedic chops as well. His razor-sharp wit and spot-on comedic timing on display in the role of Wesley Snipes on Tina Fey's critically-adored NBC sitcom likely got him noticed for Aziraphale, a role that required no small facility with hammy material.
If you missed Sheen's riotous four-episode arc on 30 Rock, we'll tell you that his Snipes bears little in common with the Blade actor who did a stint behind bars for tax evasion. Sheen's Snipes is a decidedly aggravating Brit who first appears as a potential romantic partner to Fey's Liz Lemon on the season 4 episode entitled "Future Husband."
Sheen gives his all to the infuriating role in a positively scene-stealing performance that puts his comedic talents front and center. Aside from Aziraphale, Snipes ranks as one of Sheen's most riotous characters in any medium.
Michael Sheen kissed the hand of a monarch in The Queen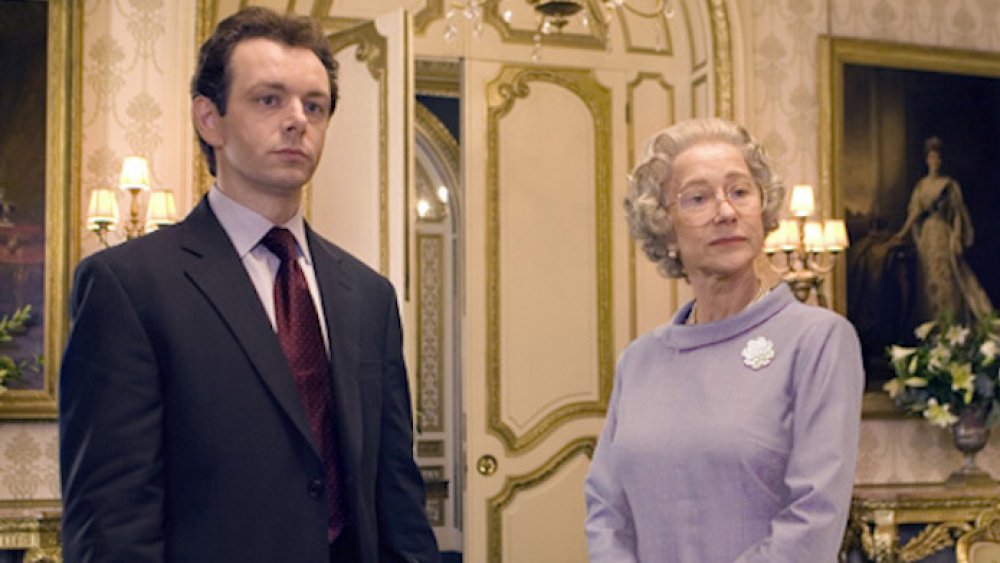 Pathé Distribution
Though Michael Sheen made a bit of a name for himself on the strength of 2003's Underworld and Bright Young Things, the cinematic world at large didn't fully take notice of the actor's boundless talent until three years later. That's when Stephen Frears cast the up-and-coming performer in the role of U.K. Prime Minister Tony Blair.
In 2006's Academy Award-winning bio-drama The Queen, Sheen ably trades lines with British screen icon Helen Mirren. Set in the early days of Blair's administration, The Queen tells the tale of the unexpected friendship formed between the Prime Minister and long-time Monarch Queen Elizabeth II (a never better Mirren) as they struggle to find common ground in the wake of the very public death of England's beloved Princess Diana.
Part studied chamber drama and part searing political study, The Queen is propelled forward on the strength of an incisive screenplay from Peter Morgan (The Crown) and steady-handed direction from Frears (High Fidelity). There's little question, however, that The Queen is held together by the taut, yet fiercely muted chemistry between leads Mirren and Sheen.   
With such a long list of accomplishments to his name, it's hard to peg a single project as the one that defines Sheen's career. Needless to say, you have had ample opportunities to see this British star before.