San Diego Comic-Con 2020: The Best Panels To Watch On Day 4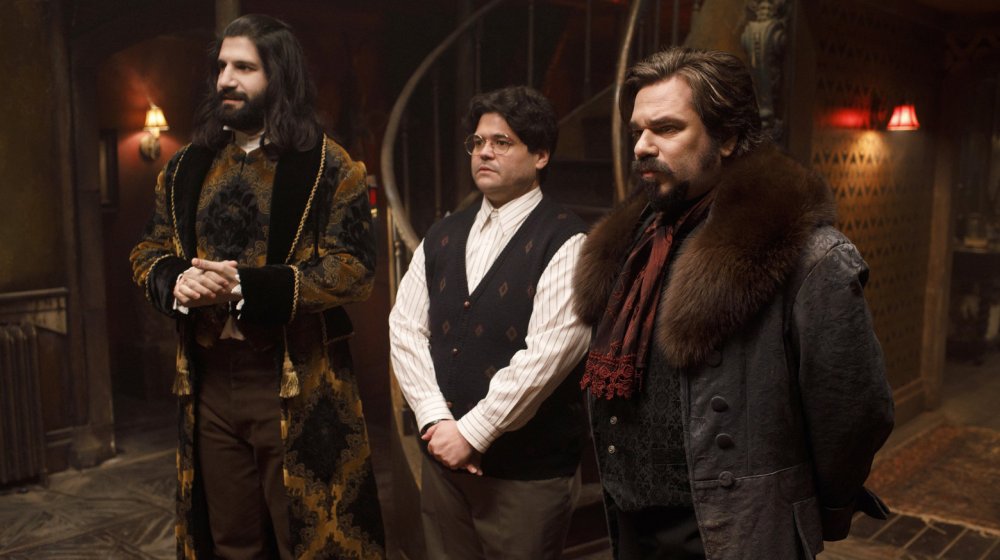 John P. Johnson/FX
It may be different than all other editions before it, but this year's San Diego Comic-Con has been just as joyous. 
Dubbed Comic-Con@Home due to its history-making virtual format, the free-to-watch convention has brought pop culture fans some truly killer news in the three days it's run so far. The first three days of 2020's San Diego Comic-Con dropped trailers for The Walking Dead: World Beyond and Archer season 11, a first look at Hulu's Helstrom, news about Fear the Walking Dead season 6, intel on Van Helsing season 5, the announcement of The Boys season 3, the reveal of a Vikings Easter egg you probably never knew existed, and so much more. 
The fourth day of the con — Saturday, July 25, 2020 — is poised to continue that hot streak. From a slew of television talks to a trio of movie-focused presentations, here are the best panels to watch on day four of Comic-Con@Home.

The television panels you'll want to check out during SDCC@Home on Saturday, July 25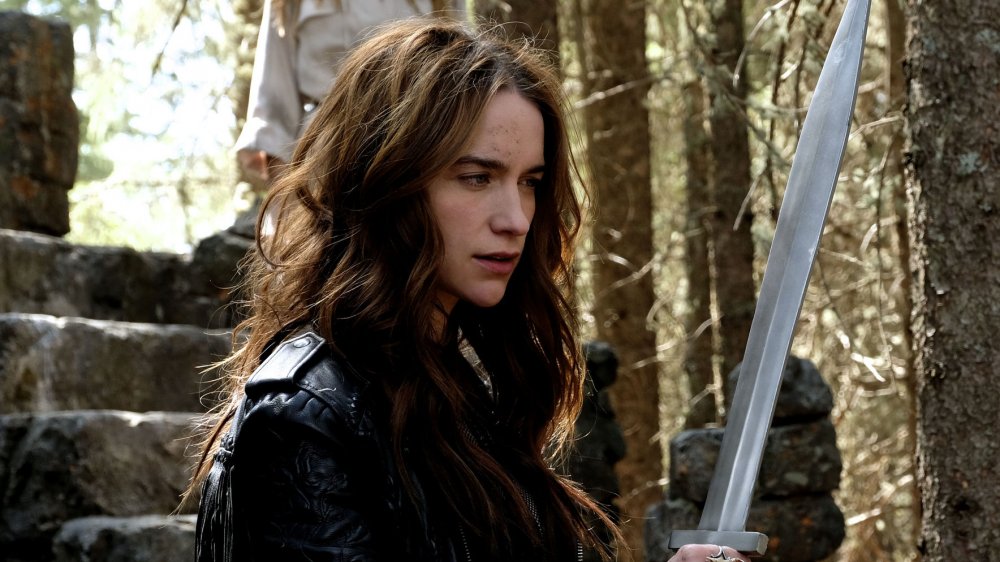 SYFY
Since a number of film studios — i.e., essentially all of the ones that typically put on massive Hall H panels that announce half a dozen upcoming projects apiece — are sitting out from Comic-Con@Home, it's made the event's schedule television-panel-heavy. That's certainly no cause for complaint, however, as the TV shows dropping panels during day four of the digital SDCC are the definition of "hype-worthy."
Start of your day-four viewing session with a panel for The Simpsons, beginning at 11 AM PT (2 PM ET, 7 PM BST). Then, prepare for a back-to-back animation bonanza with presentations for American Dad! and Family Guy. Shift gears to tune into panels for For All Mankind, the thrilling Apple TV+ sci-fi series; Brave New World, the sci-fi dystopian drama that recently premiered on NBCUniversal's Peacock streaming service; The Order, Netflix's horror-drama show that debuted its second season in June 2020; What We Do in the Shadows, the laugh-out-loud-funny mockumentary comedy based on the 2014 film of the same name; and NOS4A2, AMC's spooktacular show about a seemingly immortal, child-snatching man.
Other TV panels scheduled for Saturday, July 25, 2020 during Comic-Con@Home are for Stumptown, Lovecraft Country, and Wynonna Earp. Don't miss out.

The Simpsons — 11 AM PT (2 PM ET, 7 PM BST): "They'll never stop the Simpsons! ... from appearing at Comic-Con; this time on Zoom. Join Al Jean, Matt Selman, David Silverman, Carolyn Omine, Mike B. Anderson, and moderator Yeardley Smith. Find out how the show has surmounted social distancing and turbulent times en route to Season 32!"
American Dad! — 1 PM PT (4 PM ET, 9 PM BST): "Ever wanted to learn how to draw one of your favorite AD! characters? Now is your chance, join show supervising director, Brent Woods, as he teaches the cast and executive producers how to draw Roger! Grab a sketchbook & pens and learn to draw everyone's favorite alien alongside Rachael MacFarlane (Hayley), Wendy Schaal (Francine), Scott Grimes (Steve), Dee Bradley Baker (Klaus), and EPs Nic Wegener and Joe Chandler as they chat about the current season and look toward the series' 300th episode airing on TBS this fall."
Family Guy — 2 PM PT (5 PM ET, 10 PM BST): "Cast members Seth MacFarlane, Alex Borstein, Mila Kunis, Seth Green, and executive producers Rich Appel, Alec Sulkin, and Kara Vallow from FOX's hit animated comedy Family Guy celebrates 350 episodes with a virtual table read! After, they'll take a look back at some of their favorite moments from the last 18 seasons, plus a special sneak peek at the hilarity and hi-jinx coming up in their 19th season premiering this fall on FOX!"
For All Mankind – 2 PM PT (5 PM ET, 10 PM BST): "Cast members Joel Kinnaman, Michael Dorman, Sarah Jones, Shantel VanSanten, Jodi Balfour, Wrenn Schmidt, Sonya Walger, and Krys Marshall gather for a thoughtful conversation looking back on season one of the Apple TV+ drama For All Mankind. Hosted by series creators and executive producers Ronald D. Moore, Matt Wolpert, and Ben Nedivi, the discussion will explore highlights from season one and feature an exclusive first look at the highly anticipated second season of this critically acclaimed series."
Brave New World – 3 PM PT (6 PM ET, 11 PM BST): "Based on Aldous Huxley's groundbreaking novel, Brave New World imagines a utopian society that has achieved peace and stability through the prohibition of monogamy, privacy, money, family, and history itself. Join creator and showrunner David Wiener (Homecoming, The Killing) and cast members Alden Ehrenreich (Solo: A Star Wars Story, Hail, Caesar!), Jessica Brown Findlay (Winter's Tale, Downton Abbey), Harry Lloyd (Game of Thrones, The Theory of Everything), Hannah John-Kamen (Ant-Man and the Wasp), Nina Sosanya (Killing Eve), Kylie Bunbury (When They See Us), and Joseph Morgan (The Originals) for an in-depth behind-the-scenes look at the making of Peacock's highly anticipated new series. Brave New World will be streaming exclusively on Peacock, NBCUniversal's new streaming service, beginning July 15. The series is from UCP, a division of Universal Studio Group."
The Order — 3 PM PT (6 PM ET, 11 PM BST): "The Order is back with another exciting season! This panel will talk about the inspiration behind our favorite secret society, how our characters have coped with the events of season 1, and how we were able to bring some exciting guest stars to the season. They'll also discuss their favorite magical couples and answer some burning questions left unanswered after the finale."
Stumptown — 4 PM PT (7 PM ET, 12 AM BST): "Based on the graphic novel series, Stumptown is returning to ABC for a highly anticipated season 2. Stars Cobie Smulders, Jake Johnson, and Michael Ealy will be joined by executive producers Jason Richman, David Bernad, Ruben Fleischer and, graphic novel author Greg Rucka to answer your burning questions and discuss the cliffhangers from last season's finale plus all the action in store for the upcoming season."
Lovecraft Country — 4 PM PT (7 PM ET, 12 AM BST): "From showrunner and executive producer Misha Green, the new drama series Lovecraft Country follows the thrilling journeys of Atticus Freeman (Jonathan Majors), his friend Letitia (Jurnee Smollett) and his Uncle George (Courtney B. Vance) across 1950s Jim Crow America as they overcome the racist terrors and terrifying monsters ripped from an H.P. Lovecraft novel. Join cast members, Jurnee Smollett, Jonathan Majors, Michael Kenneth Williams, Aunjanue Ellis, Wunmi Mosaku, Abbey Lee, and Courtney B. Vance in a conversation moderated by Sarah Rodman, executive editor of Entertainment Weekly."
Wynonna Earp – 5 PM PT (8 PM ET, 1 AM BST): "After a long wait, a lot of Earping, and a ton of Times Square billboards, Wynonna Earp is finally returning to SYFY. Join showrunner Emily Andras alongside cast members Melanie Scrofano, Tim Rozon, Dominique Provost-Chalkley, Katherine Barrell, and Varun Saranga as they talk about the highly anticipated fourth season, show off their best impressions, challenge each other with a round of trivia, and share a sneak peek of the season 4 premiere episode! Fan-at-home with our exclusive Wynonna Earp bingo cards and play along throughout the panel."
What We Do in the Shadows — 5 PM PT (8 PM ET, 1 AM BST): "Named 'TV's best comedy' by The Hollywood Reporter, What We Do in the Shadows is a documentary-style look into the lives of four vampires and their loyal familiar who, in a surprising twist, is a descendant of famed vampire slayer Van Helsing. Join us in raising a glass of regular human alcohol beer to the sharp-toothed cast — Matt Berry, Natasia Demetriou, Kayvan Novak, Mark Proksch, and Harvey Guillén — and the creative team for a spirited discussion hosted by special guest, Haley Joel Osment."
NOS4A2 — 6 PM PT (9 PM ET, 2 AM BST): "NOS4A2 returns to Comic-Con for its second season, which kicked off on Sunday, June 21 and airs through August 23. Moderated by Entertainment Weekly's Clark Collis, the panel will feature showrunner and executive producer Jami O'Brien, executive producer Joe Hill, and cast member Zachary Quinto. NOS4A2's second season picks up eight years after the events of season 1. Vic McQueen (Ashleigh Cummings) remains more determined than ever to destroy Charlie Manx (Quinto). Charlie, having faced his own mortality, emerges desperate for revenge against Vic. This time, he sets his sights on the person who means most to Vic — her eight-year-old son Wayne. The race for Wayne's soul sends Vic and Charlie on a high-speed collision course, forcing both to confront the mistakes of their pasts in order to secure a hold on Wayne's future."
Hang out with Constantine, Bill, Ted, and Kevin Smith during Comic-Con@Home on Saturday, July 25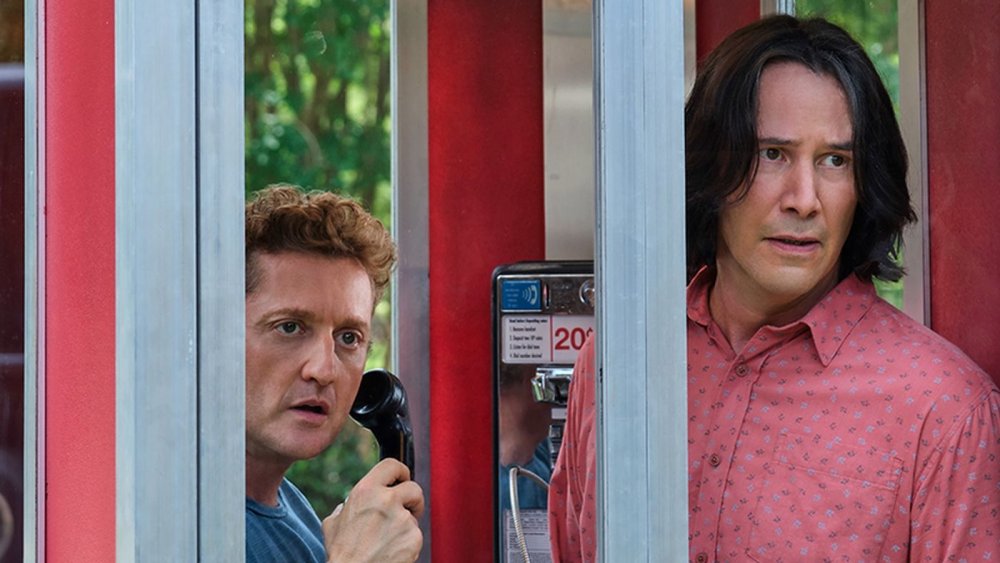 Orion Pictures/United Artists Releasing
Three movie-centric panels will drop on Saturday, July 25, 2020 during Comic-Con@Home — and there's a format here for everyone. 
First up is "Constantine: 15th Anniversary Reunion," a retrospective presentation in which star Keanu Reeves, director Francis Lawrence, and producer Akiva Goldsman look back on the 2005 flick and discuss what it was really like making the DC Comics adaptation. Those who are looking for a more stock-standard Comic-Con movie panel will be pleased to know that one for Bill & Ted Face the Music, the upcoming third film in the Bill & Ted franchise, is scheduled to air at 3 PM PT (6 PM ET, 11 PM BST). And finally, end your fourth day of Comic-Con@Home goodness with "An Evening with Kevin Smith," in which the writer-director-producer discusses his current and forthcoming projects ... and reveals a brand-new Funko Pop.
Constantine: 15th Anniversary Reunion — 12 PM PT (3 PM ET, 8 PM BST): "Keanu Reeves, director Francis Lawrence, and producer Akiva Goldsman reunite to reflect on the making of the 2005 DC Comics adaptation. Moderated by Collider's editor-in-chief Steven Weintraub."
Bill & Ted Face the Music — 3 PM PT (6 PM ET, 11 PM PST): "Cast Keanu Reeves, Alex Winter, Samara Weaving, Brigette Lundy-Paine, William Sadler, director Dean Parisot — alongside writers Ed Solomon and Chris Matheson — gather for a lively panel moderated by filmmaker and fan Kevin Smith."
An Evening with Kevin Smith — 6 PM PT (9 PM ET, 2 AM BST): – "Kevin Smith talks Son-In-Lockdown, unveils a new Funko Pop, and drops the first look at his new film Killroy Was Here. Plus, Kevin chats about a new podcast he created with his daughter, Harley Quinn Smith, and reveals how to get your very own Mooby's Cow Tipper."