Van Helsing Fans Get An Awesome Season 5 Update During Comic-Con@Home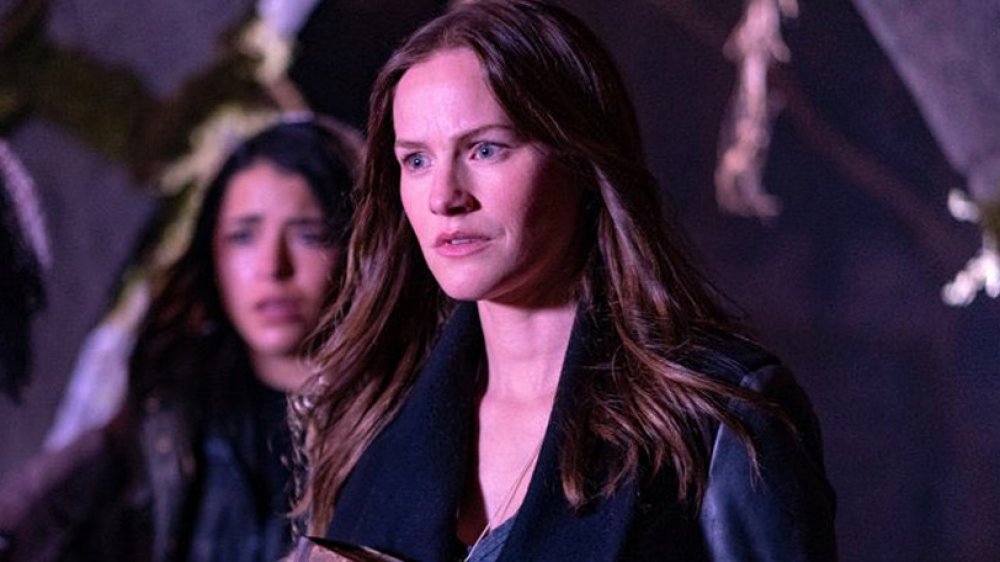 Syfy
Everyone sing for Van Helsing.
During the San Diego Comic-Con@Home panel for Van Helsing, executive producer Chad Oakes gave an update about when fans can expect to see the fantasy-horror series return to the small screen for season 5 — the final season of the show that stars Kelly Overton as Vanessa Van Helsing, the descendant of vampire-hunter Abraham Van Helsing who's humanity's last hope in a chaotic post-apocalyptic world.
"I can say that this has all been a lie and we have a sixth season coming up!" Oakes initially joked, referencing Lucifer, the urban fantasy series that was originally going to end with a fifth season but instead scored a surprise sixth one that will serve as its real finale. 
Oakes then revealed the true intel: Van Helsing season 5 is expected to debut before the end of 2020. 
"We can tease the intentions without it being official. Now that we're back into production, we've got three episodes in the can, some pickups to happen. The hope is for us to return late fall [or] early winter — as in November or December — back on the air for season 5," he said. "That's what Syfy is planning and hoping. They're trying to bring this within 2020 to salvage some programming."
He continued, getting candid about the reality of what it will take to fully realize the intention of Van Helsing season 5 premiering on Syfy in either November or December of this year. 
"That's if we can get through all of our episodes, and I know [executive producer] Mike [Frislev] and post are gonna be working 24/7 to get to those dates. So that's what the intention and the hope is," said Oakes. "This is July, [so] they probably won't make an announcement until September, but I think we've got lots of work to do [on] our end."
Will there be a Van Helsing spin-off after season 5?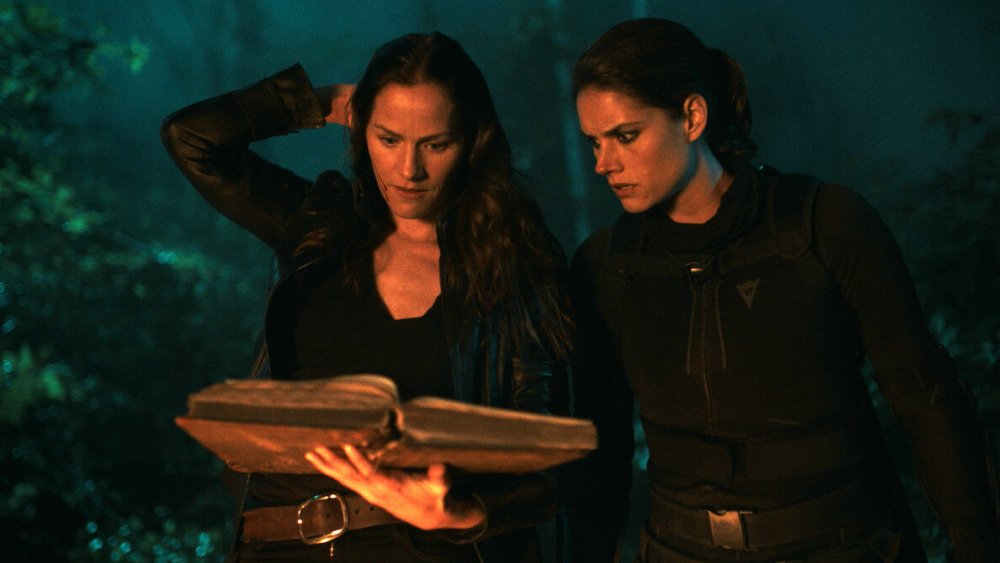 Syfy
As mentioned, Van Helsing will end after season 5 — no "if"s, "and"s, or "but"s about it. However, many fans simply can't bear the idea of letting go of their beloved show, and have begun wondering whether a Van Helsing spin-off is something Syfy and/or the creative team behind the original series would be interested in pursuing. Oakes touched on this during Van Helsing's Comic-Con@Home panel, but unfortunately, it's not great news for the show's diehards. 
"A spin-off? Those conversations — there has been nothing official, and I don't think anybody wants to jinx it," Oakes said of a potential Van Helsing spin-off. "We just want to get through and get this season done." 
He did leave fans with a glimmering piece of hope, however. "But never say never," Oakes teased.
Check back with Looper for continued updates about Van Helsing season 5 as more information becomes available.