Mattea Conforti Talks Starring With Zachary Quinto On NOS4A2 - Exclusive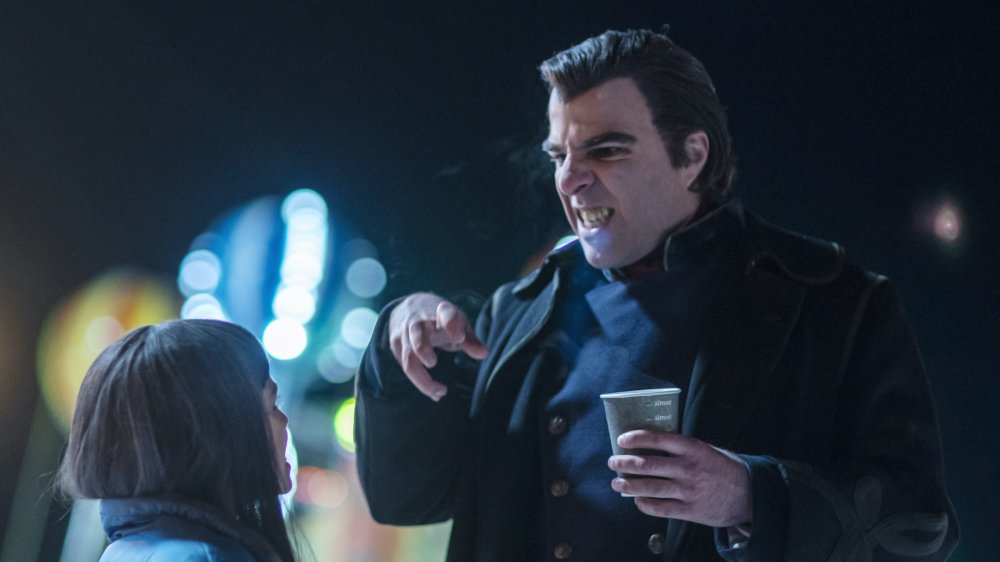 Zach Dilgard/AMC
Since its debut last year, AMC's NOS4A2 has put a deadly spin on the concept of holiday spirit — emphasis on "spirit." The TV show, adapted from Joe Hill's novel of the same name, centers around the supernaturally inclined Victoria "Vic" McQueen (Ashleigh Cummings) and her mission to destroy the immortal Charlie Manx (Zachary Quinto). Charlie's warped idea of Christmas led to his creation of the dreary Christmasland, where he houses the children he basically turned into flesh-eating monsters. Deck the halls with cannibalism, everyone.
The first season of NOS4A2 introduces Millicent "Millie" Manx (Mattea Conforti), Charlie's own flesh and blood and another Christmasland kiddo. But even with Millie being his daughter, Charlie doesn't spare her from his appetite for the souls of children. Though Charlie certainly isn't winning any role model awards on NOS4A2, actor Zachary Quinto himself taught 14-year-old star Mattea Conforti a lot about work ethic and valuing everyone on set. 
In an exclusive interview with Looper, the budding young actress explained what it's like to work with Quinto, and opened up everything she's learned from him — even when he's not trying.
Zachary Quinto sets a good example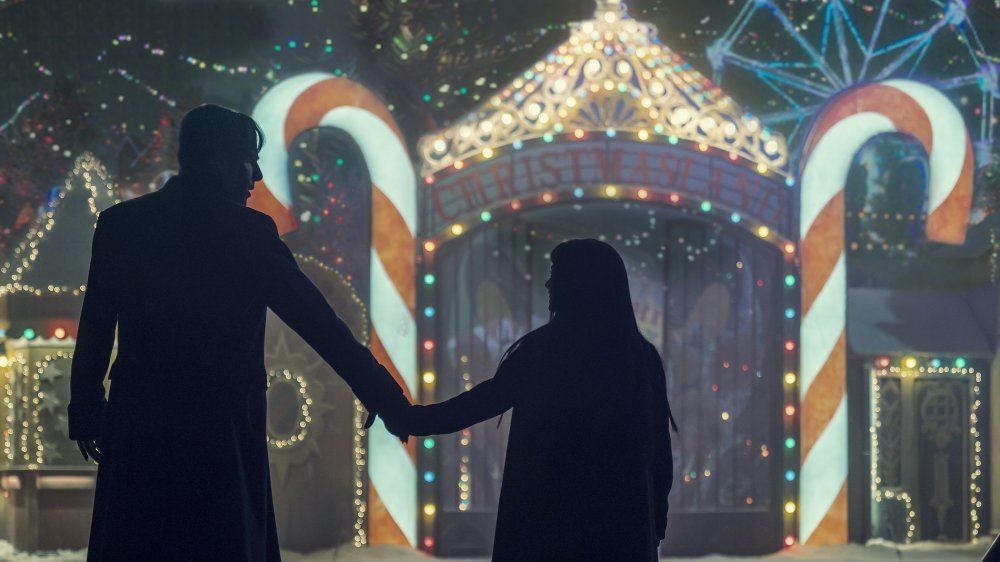 Zach Dilgard/AMC
Conforti told Looper that she was particularly impressed with the way Quinto carried himself on set. She said, "Well, I mean, he's definitely a very professional actor. He can be serious when he needs to be, but he also knows how to [put] everyone in a good mood — and he knows how to include cast and crew, which is very important in the industry."
As she's still in high school, Conforti had to keep up with her lessons and homework in between scenes. But Quinto was always there to lend a helping hand, even when she was reluctant. "I remember on set, we would always talk about my schoolwork because I would never want to go to tutoring after I was filming scenes," Conforti mused. "So he would kind of encourage me to go do that stuff."
Just by being himself, Quinto provided Conforti with a lot of work ethic inspiration — something she noted is critical to her. The actress explained, "He didn't necessarily say this stuff, but I could tell from his work ethic that it's always good to work hard no matter what and to always show everyone that you are professional — and you're here to do what you need to do." She added, "And it's also okay to include everybody in what you're doing."

Immortal fathers don't know best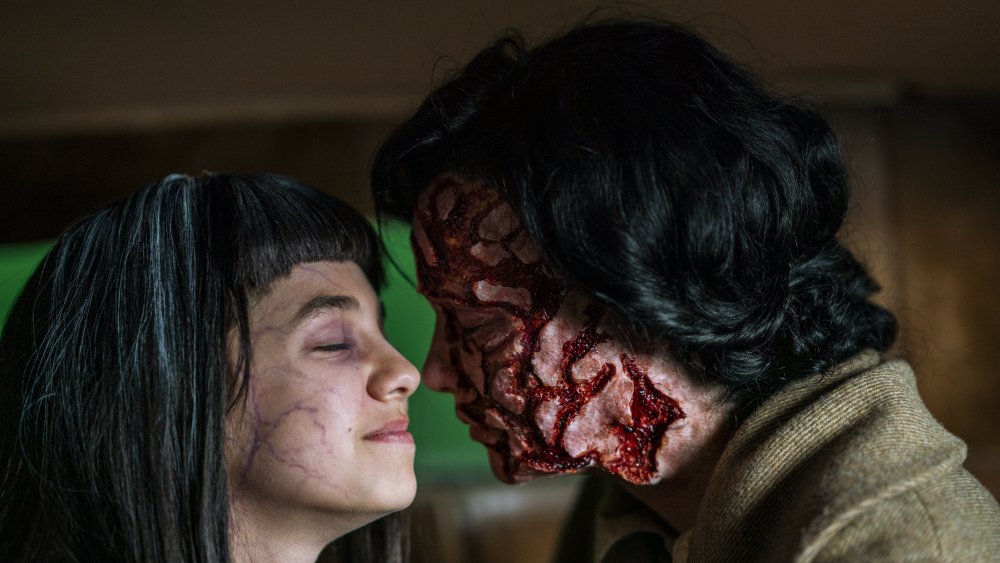 Zach Dilgard/AMC
Just as Conforti looks up to Quinto, her NOS4A2 character admires Charlie — even when it's not in her best interest. On the first three episodes of NOS4A2 season 2, Millie finally questions some of the blind loyalty she has towards her father. Still, their relationship hasn't changed much, according to Conforti.
"Even from the first season, their relationship really isn't all that different in the first episode of season 2, but she's still always going to be loyal to him," she noted. "She's still gonna love him no matter what. But the viewer can see that she's not sure if Christmasland is going to be stable without him anymore, just because he's been gone for so long."
Conforti assured that even though Millie is questioning her father a bit, she's not rejecting him any time soon: "Even though she's starting to have a little bit of doubt, she still loves her father a lot." According to Conforti, Millie will have an even stronger presence on the second half of the season — certainly something to look forward to.
NOS4A2 airs new episodes of season 2 on Sundays at 10/9c on AMC. Episode 4, "The Lake House," will premiere on Sunday, July 12. All 10 episodes of season 1 and the first three episodes of season 2 are available for streaming now.