Why Courtney From Fatal Affair Looks So Familiar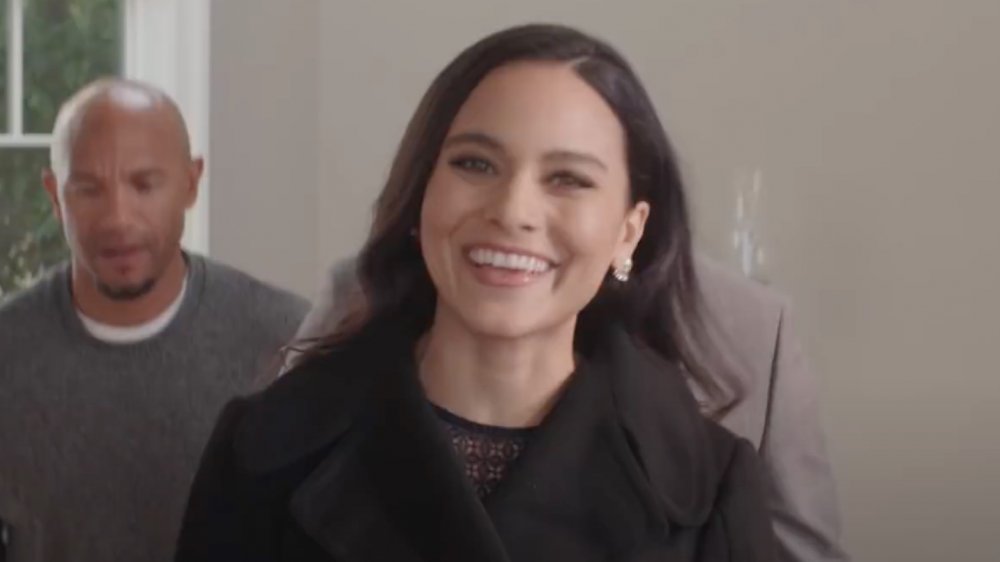 Netflix
In case you hadn't heard, there's a steamy new Netflix original thriller that's currently making waves in the land of streaming. It's called Fatal Affair, and it's bound to find some serious favor among fans of the sexy psychological thrillers that were so popular in Hollywood throughout the '80s and '90s (see Fatal Attraction, The Hand that Rocks the Cradle, Sleeping With the Enemy, and many, many more). 
In fact, fans of that storied subset of scintillating cinema are likely to find Fatal Affair a pseudo-mash-up of those films, with director Peter Sullivan essentially following the template for such stories to the T. For those who've yet to dip a toe into such fare, that template typically involves a seemingly happy-ish relationship disturbed by a fleeting night of infidelity, usually with a person who quickly becomes obsessive and therefore quite dangerous to anyone involved. 
The happy-ish couple at the heart of Fatal Affair are Ellie and Marcus Warren, who are portrayed by Nia Long (Empire) and Stephen Bishop (Moneyball). The unexpected (and unexpectedly dangerous) third party is portrayed by House alum Omar Epps, who goes seriously evil in a performance which finds him playing wildly against type.
The names and faces of those principle players need little introduction to most viewers. We're betting, however, many will also recognize the actor who portrays Ellie's ill-fated bestie Courtney in the film. She's portrayed by Maya Stojan, who's more than left her mark on some intriguing small screen offerings over the past few years. Here's why Courtney from Fatal Affair looks so familiar.   
Maya Stojan did all the vital video stuff in her time on Castle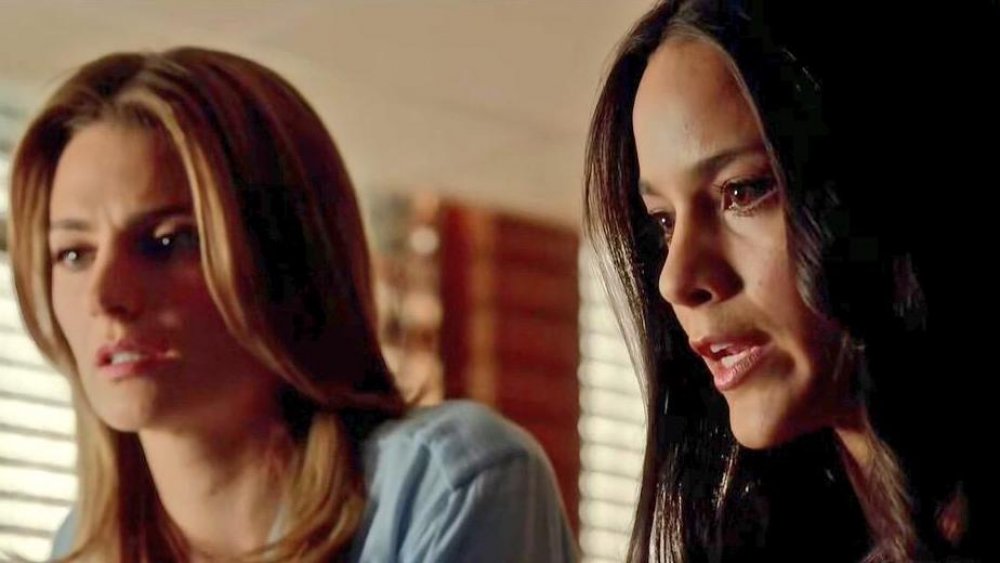 ABC
From 2009 to 2016, ABC's crime-centcric dramedy Castle proved one of the network's most reliable ratings grabbers. The series' continued success over that stretch had a lot to do with the popularity of its leads Nathan Fillion and Stana Katic, who portrayed suave crime writer Rick Castle and headstrong NYPD homicide detective Kate Beckett, respectively. 
If you weren't among Castle's regular viewership, the series found Fillian's titular scribe initially tagging along with Katic's tough cop as part of his research for a new book. Not to spoil anything, but the writer's insights into the case end up helping Beckett bring a killer to justice. The tense partnership is allowed to carry on (despite the obvious legal issues inherent in that sort of setup) for several years, during which Castle continues to shamelessly mine details from the team's bigger cases for his own books. 

Maya Stojan didn't join team Castle until the series' fifth season, turning up as Tory Ellis, the video tech tasked with helping Beckett identify the possible location of a grisly murder. Stojan's character, initially a guest, proved quite popular with the series' creative team and its fanbase. That popularity helped Maya Stojan become a regular presence through Castle's sixth and seventh seasons, and no doubt helped Hollywood see the young actor for the rising star she was.   
Maya Stojan wore many faces as Agent 33 on Agents of S.H.I.E.L.D.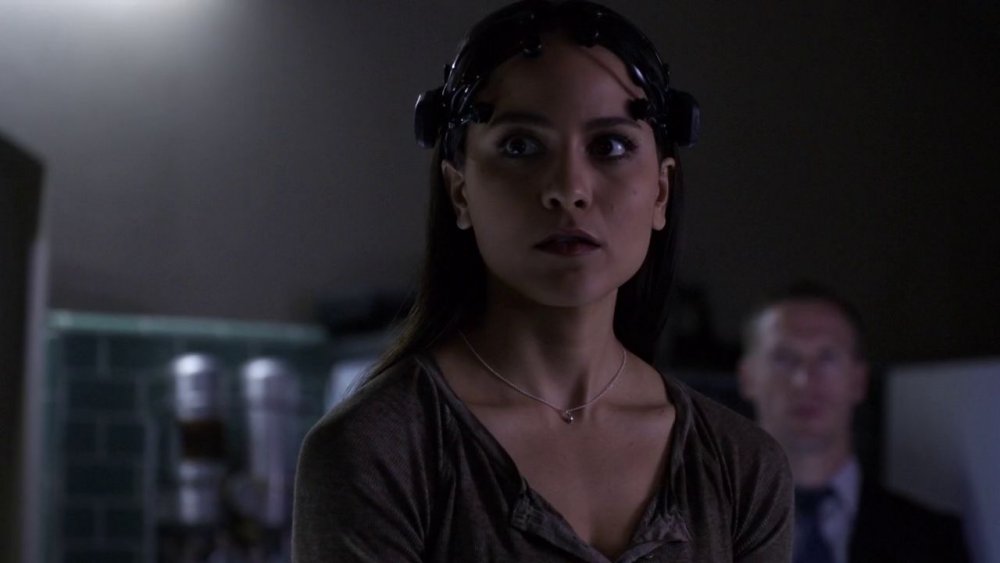 ABC/Disney/Marvel
Maya Stojan's ABC bosses on Castle were already well aware of the actor's powerful screen presence, though. After giving the up-and-comer a legit break on Castle, they gave her another when they cast her in a key, recurring role their long-running, cult-hit Marvel series Agents of S.H.I.E.L.D.
For those who don't remember (or just never got into Agents of S.H.I.E.L.D.), Stojan turned up early in the series' mostly fantastic second season as the enigmatic Agent 33 (a.k.a. Kara Lynn Palamas) who, with the help of the nefarious Dr. Whitehall (Reed Diamond) and his brainwashing Faustus method, transformed from a once fiercely loyal S.H.I.E.L.D. agent into a HYDRA badass and a major thorn in the side of Agent Coulson (Clark Gregg) and the gang. 
That was particularly true once Stojan was gifted her infamous Photostatic Veil, which allowed the dubious agent to assume the identity of anyone she could see. Palamas quickly used the face-mimicking device to claim the identity of Ming-Na Wen's ass-kicking Agent May, which naturally led to some seriously confusing action thereafter — especially when the fake face became a bit more permanent than intended, and she ended up on the lamb with Brett Dalton's outed double agent Grant Ward. 
We're sure that all sounds confusing as hell to folks who don't follow the show, but those who do know that the Agent 33 storyline was one of Agents of S.H.I.E.L.D.'s more inspired moments, and gave Maya Stojan a chance to showcase what a truly versatile performer she can be.   
Maya Stojan wore some serious prosthetics for her Grey's Anatomy appearance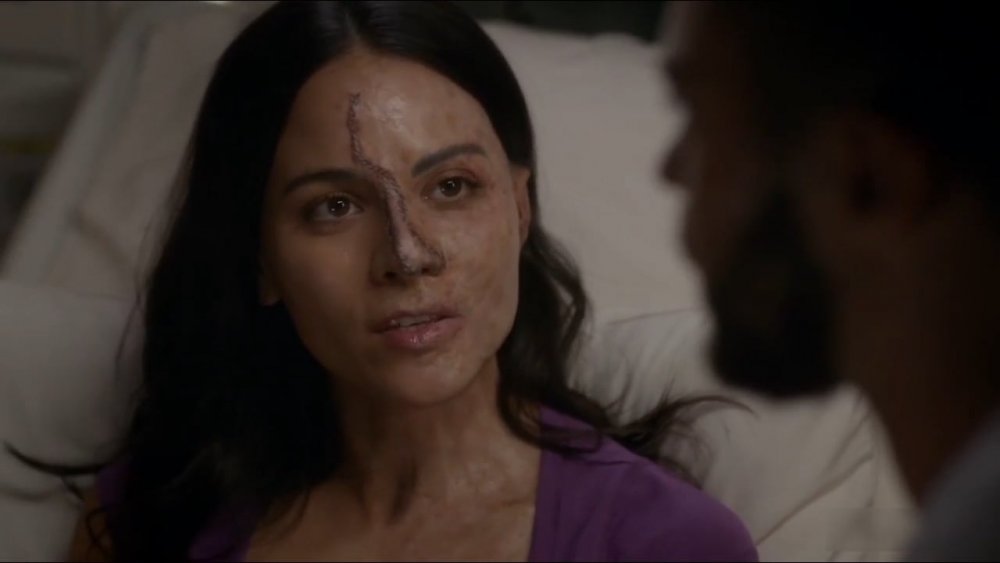 ABC
Stojan's versatility was again on display (as was her willingness to appear in serious facial prosthetics) when she turned up for a memorable one-off appearance on another popular ABC series, Grey's Anatomy. Like most network shows, ABC's seemingly cancel-proof medical drama (which hit the airwaves more than 15 years ago) has seen no shortage of familiar faces and special guest stars over the course of its 363-episode (and counting) run. But even the series' staunchest of fans would have to admit few of those cameo players or guest stars made quite as lasting an impression as Stojan did in her single episode.
That has a lot to do with the context of the episode itself, of course. And the season 12 episode in question was a legit tearjerker when it aired back in 2016. Titled "Unbreak My Heart," that episode put series regulars April (Sarah Drew) and Jackson (Jesse Williams) front and center as it watched (largely via flashback) the rise and fall of their by then very much on-the-rocks relationship. 
Fans no doubt recall that the dramatic ups and downs of that relationship are intercut with Jackson's years-long attempts to help a badly acid-burned patient recover through several plastic surgeries. That patient was indeed played by Maya Stojan, who, even in her limited screen time, managed to build untold depth into her role even as the numerous layers of prosthetics hiding her face were slowly peeled away.