Peacock: Everything You Need To Know About NBC's New Streaming Service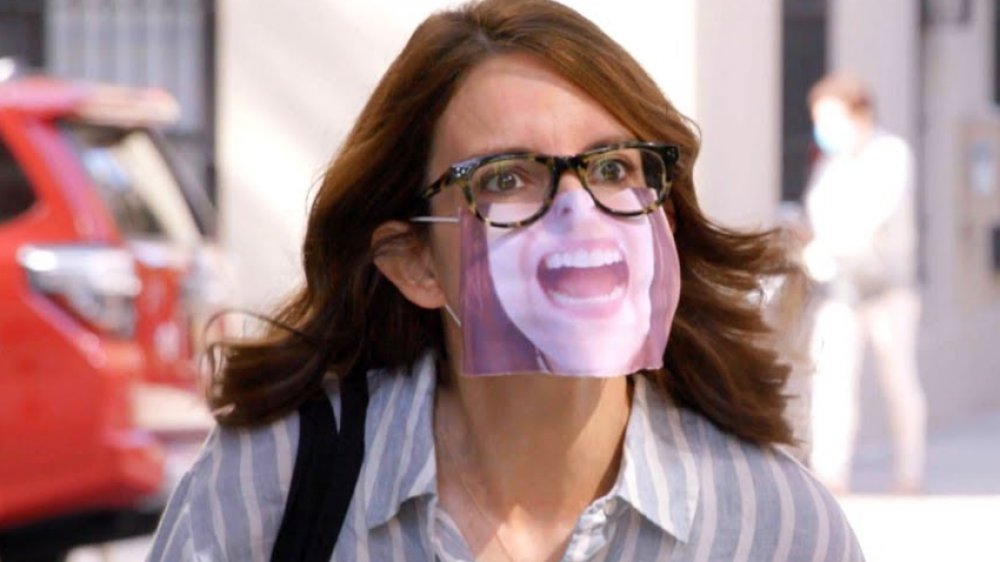 NBC Universal
The already overstuffed streaming landscape has officially gotten a bit more crowded 
The latest addition to the streaming realm is NBC Universal's Peacock, which (after becoming available to Comcast 1 and Flex subscribers back in April) has just hit the open market, and is now ready to be enjoyed by the general public. While questions abound as to whether or not Peacock is ready to compete with more established streamers like Netflix, Hulu, and Amazon Prime Video (or even fellow newcomers like Disney+, HBO Max, and Apple TV+), NBC Universal brass recently told CNN Business they expect to draw 30 to 35 million subscribers in their first few years, and fully expect those numbers to grow down the road.
The biggest reason they expect Peacock to draw such a broad subscription base is its price tag, which is $0. Speaking to CNN Business in the same article, media analyst Laura Martin pointed out that welcoming price point likely gives Peacock the inside track against many of its competitors, particularly for viewers whose entertainment budget is all but non-existent in the current economy.  "It's free, and that's appealing to consumers in a down economy," Martin said. "The fact that it's free gives it an advantage compared to many other services that require a subscription."
One thing working against Peacock is that it's very late to the streaming party, with the aforementioned services having already divvied up much of the hyper-competitive market. And while NBC Universal originally had a blockbuster launch planned in conjunction with the 2020 Summer Olympics, the postponement of those games to 2021 has obviously left Peacock with a visibility problem.
Nonetheless, Peacock has arrived, and is ready to wow with its no-price options and a killer slate of content. 
Peacock will carry the NBC and Universal Pictures content you crave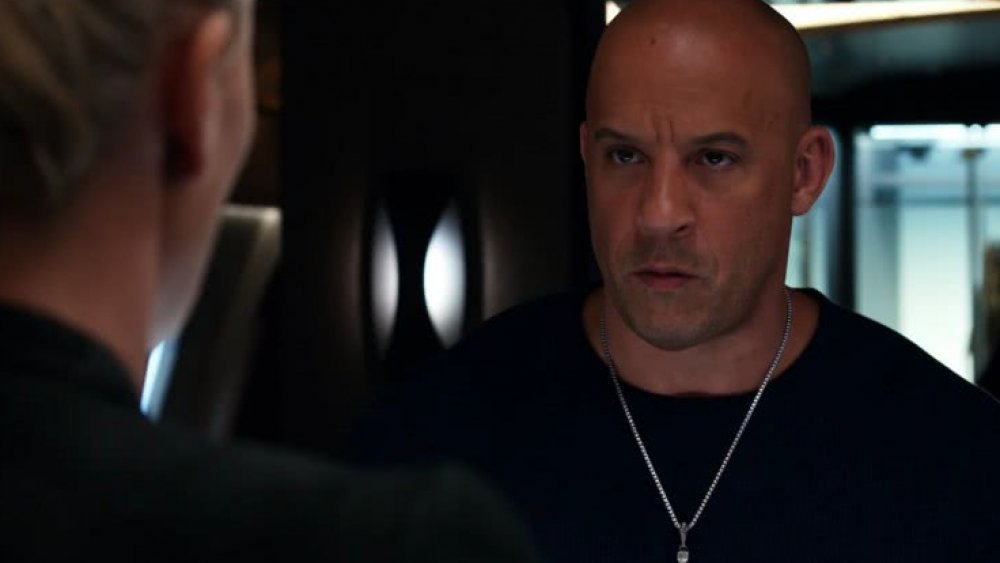 Universal
As far as content goes, launch finds Peacock stacked with roughly 600 movies and 400 television programs from the Universal Pictures and NBC vaults. That means from day one, subscribers will have access to blockbuster films like The Bourne Identity, E.T. the Extra-Terrestrial, and the entirety of the Fast and Furious franchise, among hundreds of other offerings. They'll also be able to revisit some of their favorite NBC series, including Parks and Recreation, 30 Rock, and Friday Night Lights, as well as current and recent hits like Superstore and Chicago Fire. 
You should know that once it finally ends its run on Netflix, NBC's iconic comedy The Office will immediately be available on Peacock as well. And if you've been looking for an excuse to dive into the marvelously melodramatic world of shows like Downton Abbey and Yellowstone, Peacock is offering access to those series too.
Like all of their streaming competitors, Peacock is also set to offer an impressive array of original content. Some of those originals (like that Saved by the Bell revival all the '90s kids are talking about) are likely already on your radar. You may not realize, however, that Peacock is in early stages of production on a new addition to the Battlestar Galactica universe from the great Sam Esmail (Mr. Robot, Homecoming).
Peacock's programming team has dropped the anxiously-anticipated adaptation of Aldous Huxley's Brave New World as a launch day surprise. The nine-episode dystopian drama finds Alden Ehrenreich (Solo: A Star Wars Story, Hail, Casear!) struggling to fit into a deceptively idyllic future society, and is expected to be Peacock's first big hit. Topping it all off, we're pretty sure fans of USA Network's long-cancelled crime series Psych will be more than a little stoked for the follow-up movie Psych 2: Lassie Come Home.
NBC's Peacock will have different tiers of service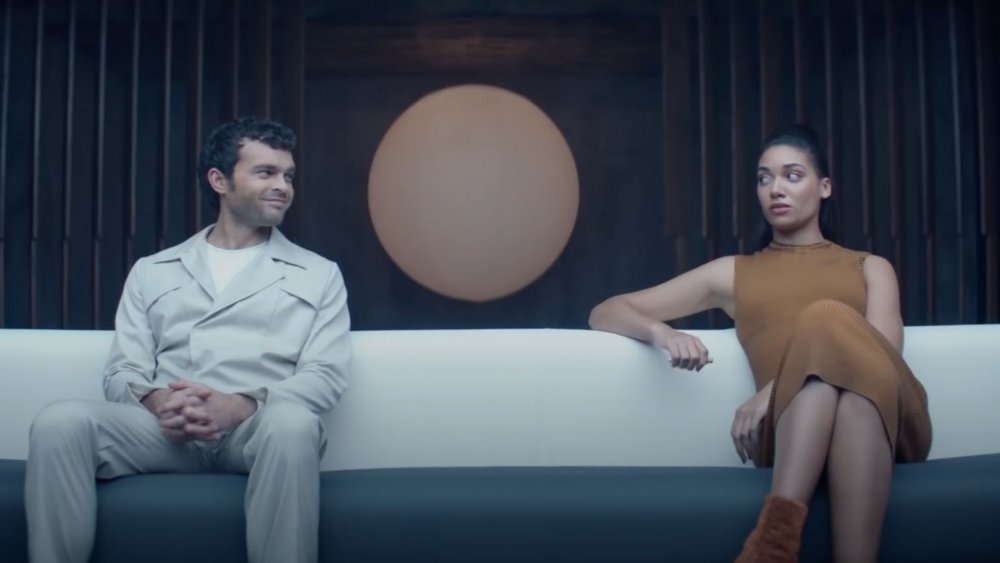 NBC Universal/Peacock
Before you get too gaga over Peacock's $0 price tag, you should know it comes with a catch, as the free version of the service is only available with advertisements included. But given that competitors like Hulu actually have ad-driven pay tiers, getting Peacock for free with a few ads here and there really isn't a bad deal. And the good news is that if you want to pay a little extra to go ad-free, Peacock is offering tiers of service that allow just that.
If you don't mind a few ads in your viewing, "Peacock Free" is the option you'll want to sign up for when you subscribe to the service. That tier reportedly puts approximately 13,000 hours of film and television content at your fingertips, but apparently does not include access to Peacock Originals. If you're looking to limit the amount of ads you're exposed to, or are after a completely ad-free viewing experience, you'll want to check out the "Peacock Premium" subscription, which actually has a couple of different pay scales available.
The first "Premium" option costs $4.99, and lets you watch everything available in the "Free" tier. It also unlocks access to additional film and TV offerings, as well as live sporting events (including Premiere League soccer) and Peacock Original content. You'll also get next-day access to current NBC programs, and all with limited ad interruption. Excising the ads altogether requires a larger investment, as the top tier of "Peacock Premium" will cost you $9.99 a month, and will eventually offer viewers the chance to download and watch content offline.
Whatever tier of Peacock you're interested in, the streamer is now available for download on most devices (not including Roku or Amazon Fire TV), so feel free to start binging today!