The Real Reason Netflix Will Remove The Office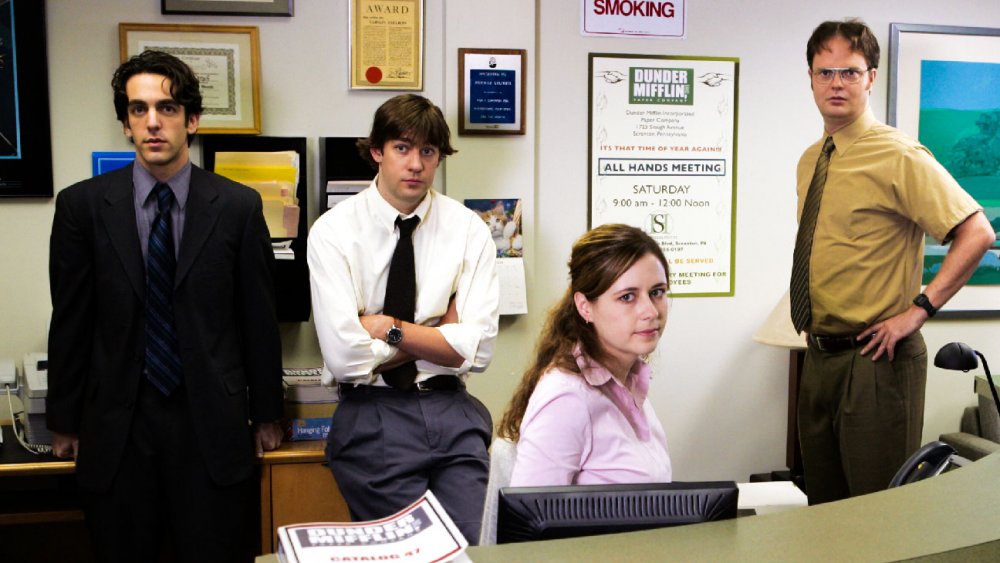 NBC
Come January 1, 2021, The Office will depart its residence on Netflix. 
Unlike the usual wax and wane of Netflix licenses, the show will definitely not be coming back — at least for a long, long while. The sitcom's monolithic pop culture status means it's many people's favorite show to binge re-watch or even just leave on in the background while doing other stuff around the house. Losing those episodes of The Office from Netflix will be a blow to many an American household. (Fear not, however: Steve Carell will soon be back on Netflix with Space Force, if you want a new version of his particular comedic magic.)
Why — you may cry — why must The Office slip through your fingers and out of your Netflix watch list? Well, the answer is that it's moving away to join Peacock, NBCUniversal's long-awaited streaming service. It took a while, but cable executives have finally come to realize which way the wind is blowing and are scrambling to catch up to the trend the rest of the world has been following for a solid five years now. While The Office is a particular crown jewel that any streaming service would relish in having, the series belongs to NBCUniversal Television Distribution and originally aired on NBC from 2005 to 2013. It only makes sense that NBCUniversal would want its show on its own streaming platform rather than in the library of its competitor. 
Here's why this change happened, and what you can expect when you need an infusion of Jim and Dwight antics in the post-Christmas slump of 2021.
Hoarding the streaming wars' most valuable assets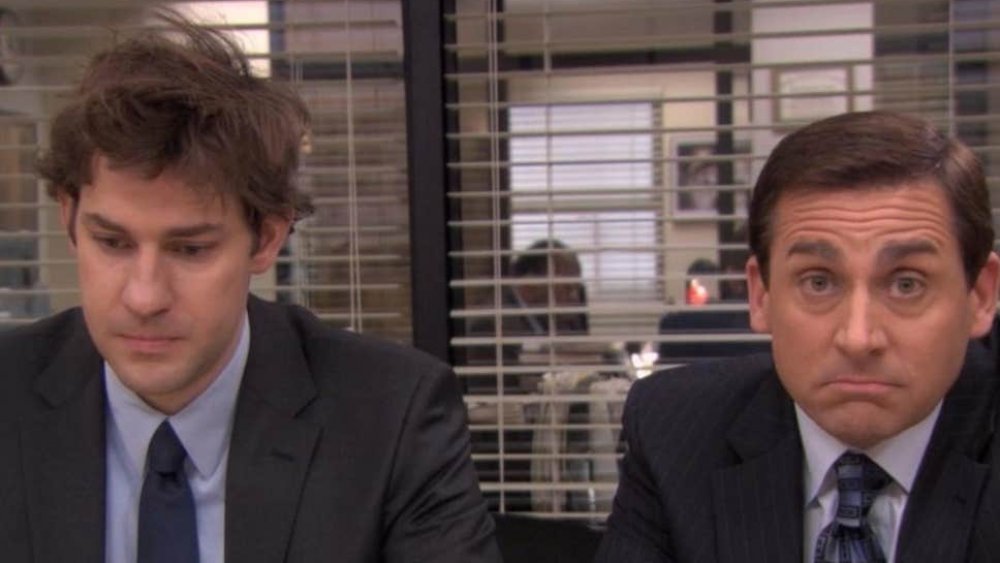 NBC
If you've been following entertainment news for the past year or so, you will have probably seen mention of "the streaming wars" dominating the television world. Media companies that once licensed streaming rights with a lazy flick of the hand have realized that regular cable service and old-fashioned home video distribution are dying, and that streaming is where audiences have been drifting to. This situation really kicked off with the arrival of Disney+ and Apple TV+, but NBC is just one more player in the wide world of conglomerates duking it out via online platforms.
There's good news and bad news about the arrival of The Office on Peacock. First, the good, with a caveat: Peacock will have a free tier for customers, but the free tier holds limited programming. It'll include The Office, as it's an older and totally finished series, but original content may not all be available. The bad: Yes, the free version will be ad-supported. That can put the kibosh on a binge-fest, so Peacock offers an ad-free tier as well, for $9.99 per month. If you want access to everything ad-free as a Comcast cable customer, it will only be $4.99 to upgrade to the ad-free version.
The "why" of the show's departure from Netflix might feel initially very obvious — as mentioned, NBC originally aired The Office and finally decided to get some of that sweet streaming revenue for itself — but the exclusivity is less so. Most streamers make flashy ads about their original content to hype their service. Peacock will have that too, but the quiet truth of the matter is that re-watches are what get people to stay past the free trial. New stuff doesn't offer the guarantee beloved classics do — and the audience and marketing execs alike know it.