Disaster Movie Hidden Gems On Netflix You Need To See
This content was paid for by Netflix and created by Looper.
Do you ever feel like everything in the world is just going a little too well, that you're waiting for something to finally go wrong for once? No? Not lately? Well, how about a story that reminds you that things could somehow be worse? There we go. Who doesn't love a good yarn about deadly weather, catastrophic accidents, or human hubris gone horribly awry?
The disaster film is a storied and illustrious subgenre that confronts us all with the question of what we would do when faced with unspeakable circumstances. These movies provide us with an opportunity to imagine what we would do to survive the unthinkable. Sometimes they even stand as a memorial to real-life people who were confronted with adversity and tragedy we hardly dare imagine.
If you're looking to have that kind of experience from the safety of your living room, we've got some recommendations for the best disaster films you can watch right now on Netflix, featuring everything from earthquakes to fires, from alien invasions to parties gone so very wrong.
Occupation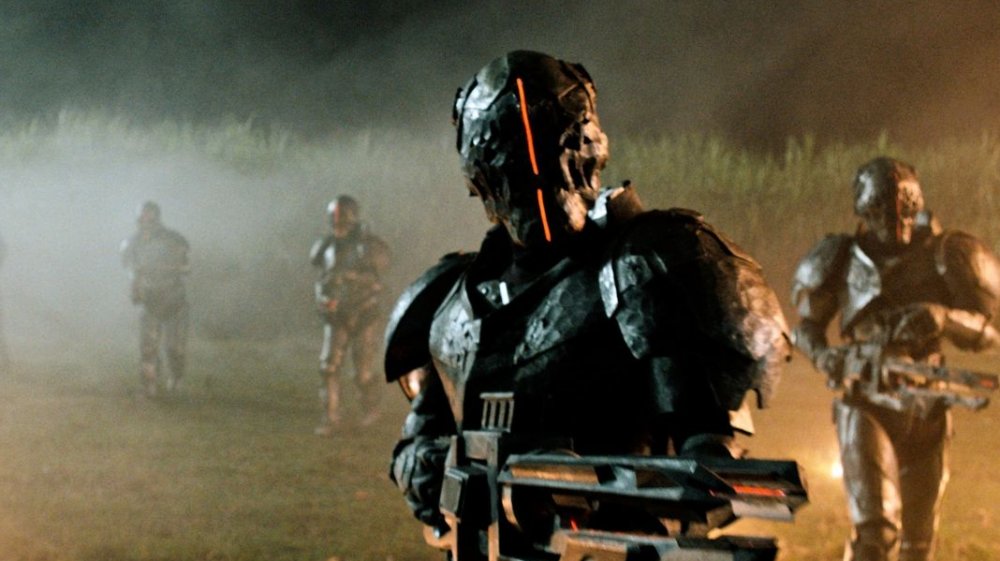 Australians are very used to dealing with horrifying beasties. Walking sharks. Enormous insects. 150-foot siphonophores. But how would your average outback dweller react to a close encounter of the third kind? That's the question answered by Occupation, an independent alien invasion thriller from down under about a contingent of down-to-earth citizens who forge a resistance movement after their rural community is decimated by heavily armed extraterrestrials.
While Occupation isn't as slickly polished or filled with the dazzling destruction of examples from Michael Bay or Roland Emmerich, director Luke Sparke and his crew make highly impressive use of their limited budget. Meanwhile, the action is grounded by the interpersonal drama playing out among a talented cast, which includes a couple of faces American audiences might recognize — like once and future Fett Temuera Morrison and genre stalwart Bruce Spence, for instance.
Somewhere between Independence Day and District 9, Occupation waits to be discovered. Now is a perfect time to catch up with it before the sequel, Occupation: Rainfall, arrives on our shores this fall.
93 Days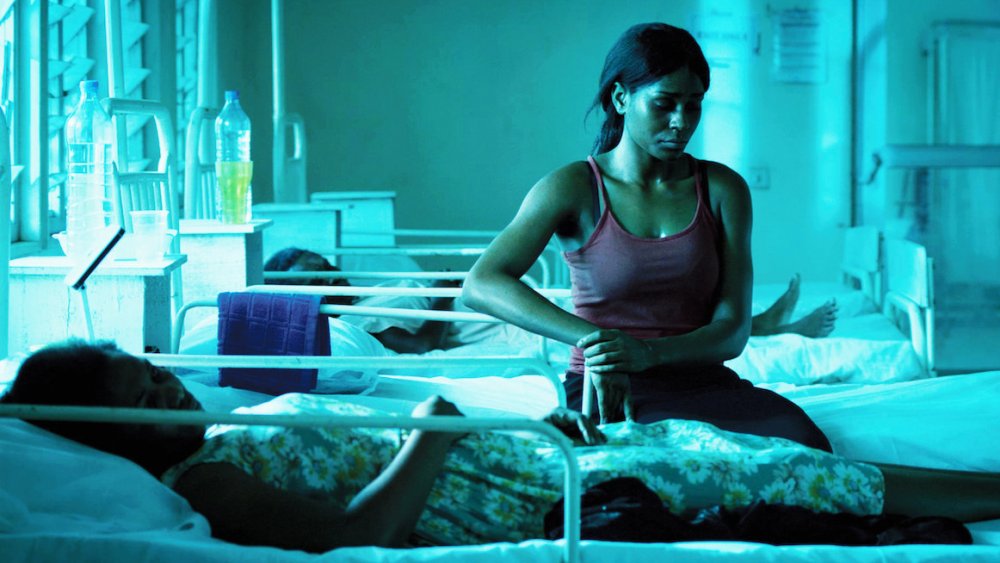 For some reason, films about pandemics have been climbing the streaming charts this year. For instance, people couldn't stop watching Stephen Soderbergh's Contagion in the spring. Now, if that's really the sort of mood you're in, you should absolutely check out 93 Days. Anchored by a gripping performance from Danny Glover, this 2016 Nigerian drama takes you into the agonizing true story of the medical professionals who put their lives on the line to contain the 2014 Ebola outbreak.
Where some dramatizations of such a subject might take a cold and clinical approach to the crisis and its global stakes, 93 Days is a strikingly intimate film. Dedicated to Dr. Ameyo Adadevoh, who succumbed to the virus in the course of her work to stop its spread, this is a story determined to honor the extraordinary bravery of ordinary people and memorialize the work of a dedicated few who saved countless lives. That's why Ventures Africa called it "one of the most important movies ever made."
Lifeline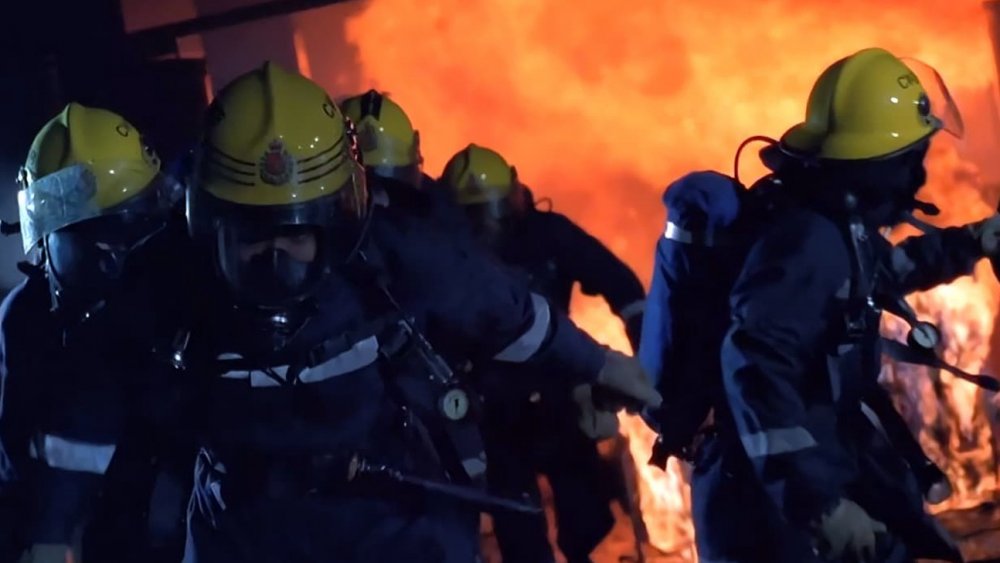 Firefighters are real-life heroes, and their lives, loves, and sacrifices have made for a reliable source of screen drama through the years. Ron Howard's Backdraft became a pop culture phenomenon in the early '90s. John Travolta and Joaquin Phoenix explored the bond forged by fighting flames in 2004's Ladder 49. Hey, maybe Brooklyn Nine-Nine should be about firefighters. At any rate, one movie you might have missed and should definitely check out is Lifeline.
This 1997 action-drama hails from Hong Kong, directed by veteran filmmaker Johnnie To and rife with both compelling characters and thrilling stunt work. The big firefighting action is largely contained in Lifeline's final stretch, but that only serves to make it hit all the harder. By the time the climactic factory blaze breaks out, To has thoroughly invested time in the rivalries and romances that play out among the hotshot crew of the Tsz Wan Shan fire station. Anyone interested in a blend of soapy-but-sincere character drama with slick cinematic action — particularly the trademark brand imported from Hong Kong's legendary film industry — owes it to themselves to check out Lifeline.
7:19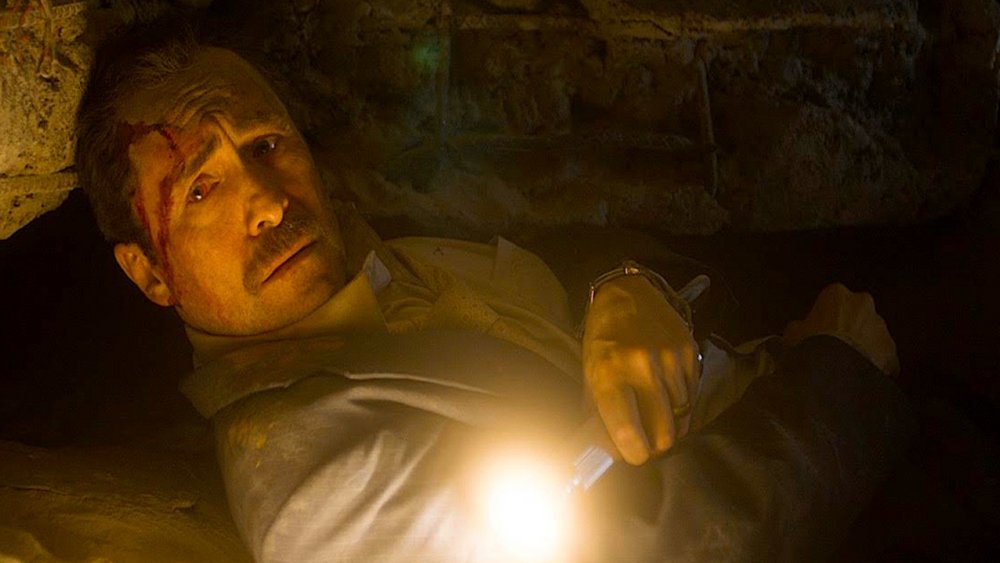 At 7:19 a.m. on September 19, 1985, Mexico City was rocked by an earthquake with a magnitude of 8.0. The city was devasted, with thousands of buildings collapsing and over 5,000 lives lost. Like James Cameron's Titanic, director Jorge Michael Grau's 7:19 uses a real-life tragedy as a backdrop for a very human story between two lead characters, which in turn illustrates the societal divides of a culture. But where Titanic was a story of star-crossed lovers, 7:19 is a gripping portrait of two men from different worlds brought together in the face of death.
Demián Bichir (The Hateful Eight, Alien: Covenant) and Héctor Bonilla star as two men from opposite ends of the social ladder, trapped together under the ruins of a nine-story building in the earthquake's aftermath. As they wait for a rescue that they gradually accept will never come, they break down the borders that separate them and find themselves sharing an acceptance of their mutual fate. The film serves both as a look back at a tragedy that shook a nation and as a quiet, contemplative meditation on how death and destiny can serve as a surprising equalizer.
FYRE: The Greatest Party That Never Happened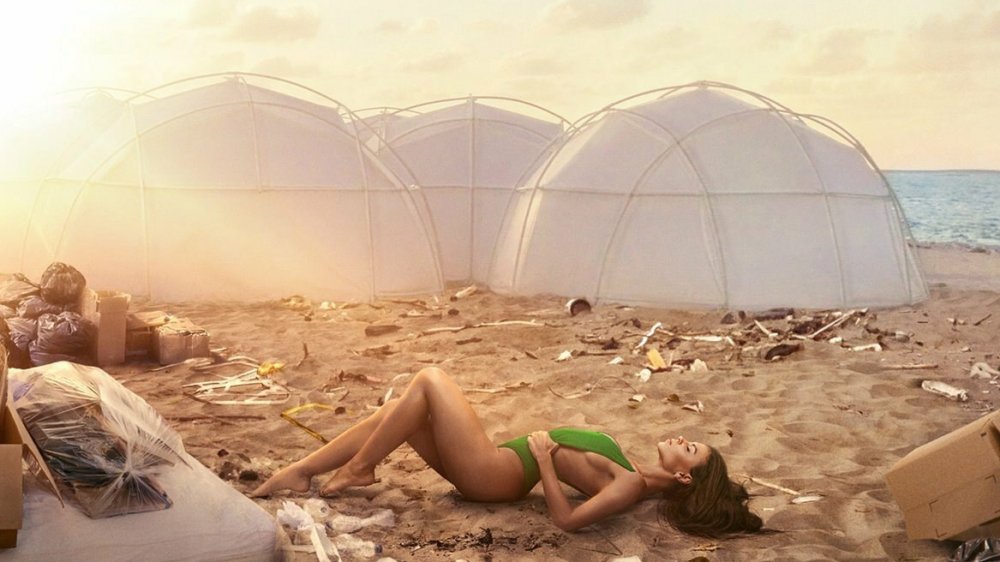 It may not feature earthquakes, hurricanes, or even a capsized luxury liner, but the past decade's most captivating tale of culture going up in flames had to be that of the 2017 Fyre Festival debacle. It's a story of unchecked hubris, hollow ambition, and the cheese sandwich heard 'round the world. You may have seen the tragic Instagram snaps of the soggy mattresses, the dilapidated FEMA tents, and the festivalgoers stranded at the airport desperate for rescue. Now, you can hear the inside story from the survivors in the documentary FYRE: The Greatest Party That Never Happened.
Director Chris Smith previously turned his documentary lens on the twisted rabbit hole of method acting with the Jim Carrey profile Jim & Andy: The Great Beyond. Just as Jim & Andy turned a seemingly simple surface premise into a meditation on art and fame, FYRE goes beyond the clickbait appeal of a rich people party gone horribly wrong, serving as a sobering investigation of dangerous wealth in the age of the influencer. Yes, there's some delicious schadenfreude to be had. But Smith's documentary doesn't gloss over the serious harm done to those taken in by organizer Billy McFarland's half-baked machinations, or to the small business owners of the unsuspecting Great Exuma archipelago who were left high and dry in the wake of the disaster.
Come to FYRE for the cheese sandwich. Stay for a journey into the dark heart of humanity.