Twister Reboot - What We Know So Far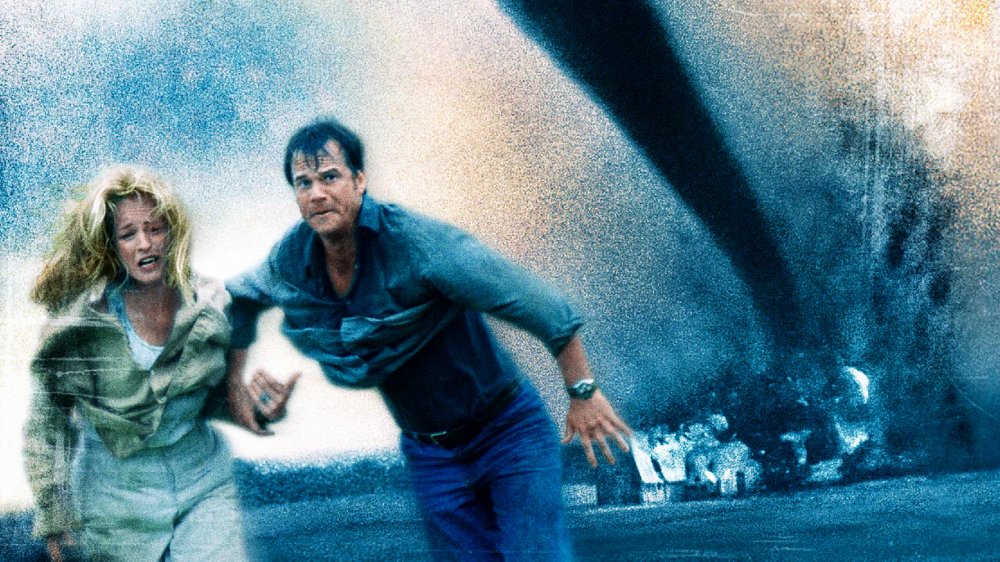 Warner Bros.
Of the many things '90s kids love to remember, blockbuster disaster movies are near the top of the list. While it was hardly a new genre, movie theaters throughout the decade were inundated with films about people surviving volcanoes, rogue meteors, viral pandemics, and perhaps most memorably, tornadoes.
Twister, the story of an estranged couple (Helen Hunt and Bill Paxton) hunting tornadoes in the American Midwest, was released in 1996 to mixed reviews. However, the film's mix of awe-inspiring special effects and exhilarating action translated to a massive box office success for Warner Bros. Now, it should be no surprise that a reboot of the film is in the works.
The news dropped on June 24, 2020, thanks to a report by Variety. Hollywood super-producer Frank Marshall is working on the project, and Joseph Kosinski, best known for Tron: Legacy and the upcoming Top Gun: Maverick, is in talks to direct. Even though the project is in the early stages of development, there is still much to discuss when it comes to the film's potential release date, cast, and plot.
What's the release date for the Twister reboot?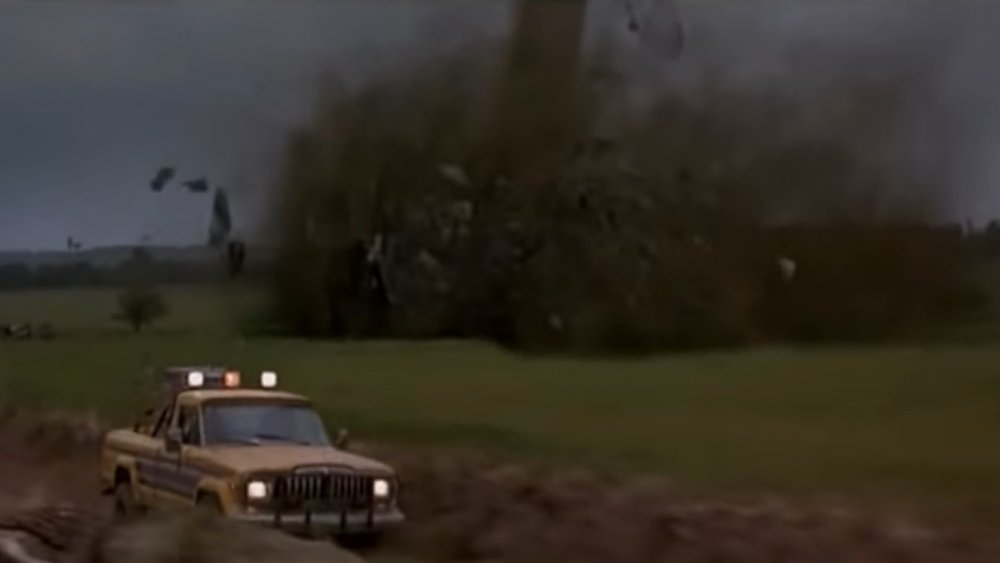 Warner Bros.
The news that a Twister reboot is in development is exciting indeed, but it's still very early days. According to Variety's reporting, the movie hasn't even hired a screenwriter yet, which means we likely won't have a concrete release date for the project anytime soon. But, that doesn't mean we can't make an educated guess about a possible release window for the film.
Twister premiered in May 1996, and in many ways is a quintessential summer blockbuster. Although we couldn't say for sure what the studio is planning for the reboot's release, it seems likely they'll stick with a summer launch. The season is still the prime stomping ground of big-budget action films, after all.
Considering the project was announced halfway through the summer of 2020, we can assume we still have over a year to wait — even the summer of 2021 feels unrealistic as a release window. The original Twister was known for its impressive special effects, as are Kosinski's previous films Tron: Legacy and Oblivion. As the movie reportedly hasn't even locked down a screenwriter yet, it doesn't seem likely that the project will get through the script, pre-production, filming, and all the special effects work within a year. All that is complicated further by the fact that film and TV productions are still mostly in limbo at the moment.
Taking all of this into account, our best guess is that the Twister reboot will hit theaters sometime in the summer of 2022 at the earliest.
Who will be in the cast of the Twister reboot?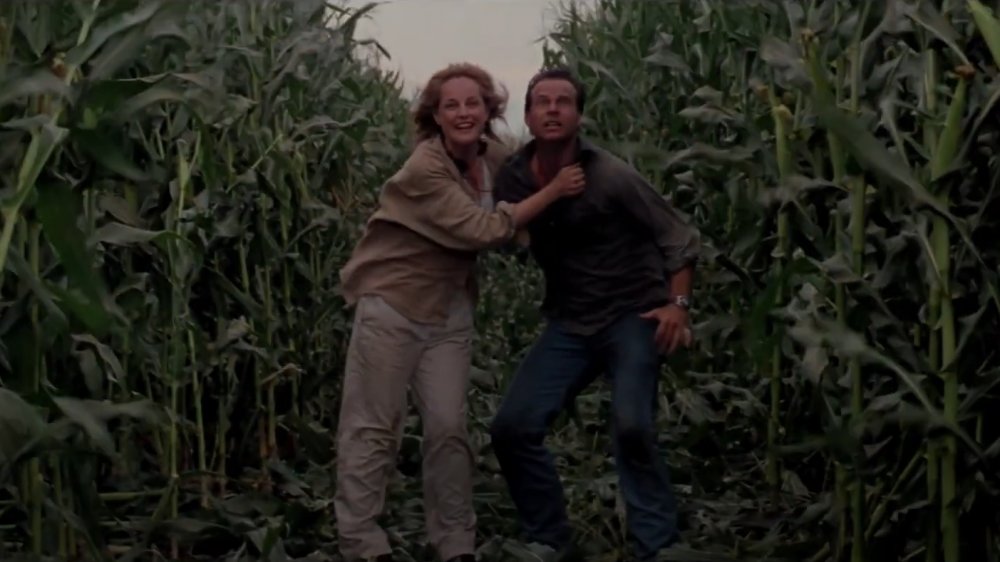 Warner Bros.
At the time of writing, nobody has been attached to star in the Twister reboot. That being said, there is one big-name actor whose involvement in the film wouldn't surprise us: Tom Cruise. The Mission: Impossible actor has starred in two of Kosinski's films and is known for headlining big action blockbusters. Other multi-film Kosinski collaborators who might end up circling this project include Jennifer Connelly and Miles Teller. Of course, until we get an official cast list of the film, this is all pure speculation.
The other big casting question is whether or not any of the original film's stars will return for the reboot. Bill Paxton, who co-starred as Bill Harding, unfortunately passed away in 2017. Jami Gertz, who played Bill's fiancé, Dr. Melissa Reeves, hasn't appeared in any film or TV projects since a 2017 episode of the Hulu original Difficult People, which could be an indication that she has stepped away from Hollywood. Helen Hunt, who plays Dr. Jo Harding, and Cary Elwes, who plays the human antagonist of Twister, are still active in the industry (although Hunt's career has slowed down considerably). Still, it's too soon to say whether they will make an appearance in the reboot.
What to expect from the plot of the Twister reboot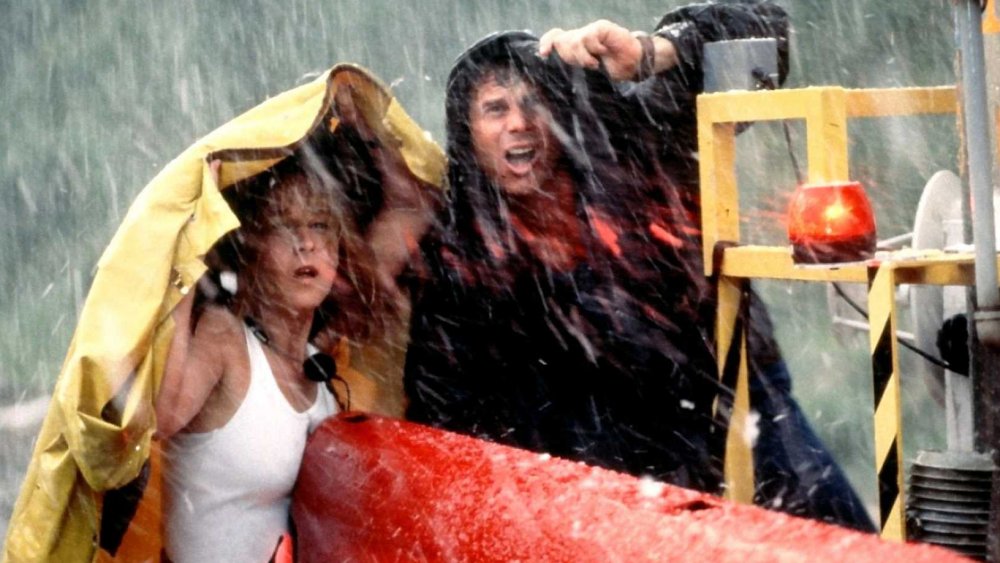 Warner Bros.
Twister is mostly remembered for the many thrilling scenes of tornado -induced destruction, but the film actually had a fairly grounded human story. Dr. Jo Harding (Helen Hunt) is a storm chaser who is attempting to use an outbreak of tornadoes in Oklahoma to collect data on the storms with a new system of sensors she's created. Meanwhile, her estranged husband, TV weatherman Bill (Bill Paxton), is attempting to finalize their long-gestating divorce. Of course, this is complicated by their shared love of driving headfirst into danger.
No details have been released about how much, if any, of the original film's plot will be incorporated into the reboot. It has been nearly 25 years since the original film hit theaters, so it seems likely that the story will get a contemporary update. A reboot seems like a good opportunity to incorporate themes like global warming — something that was already touched on in the original but would be even more crucial a quarter-century later.
Even though details are currently scarce for the upcoming Twister reboot, we'll be keeping our eyes on the skies while we wait for more information to drop about this exciting project.