The Latest Mandalorian Season 2 Casting News Will Make Star Wars Fans Freak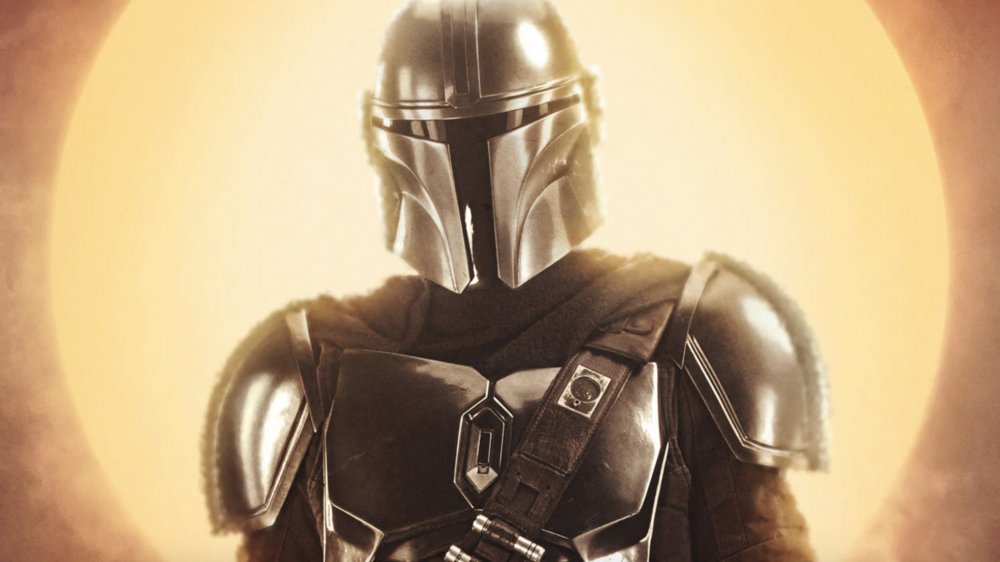 Disney/Lucasfilm
Looks like Mando's going to get the chance to face down the guy who made his armor famous.
Just when we thought The Rise of Skywalker's release might herald a brief quiescent period for the franchise from a galaxy far, far away, Disney started coming hot and fast with exciting news about future films and TV series set in the Star Wars universe. In the wake of two exciting announcements regarding a forthcoming Star Wars movie placed in the reliable hands of director Taika Waititi (Thor: Ragnarok, JoJo Rabbit) and a new female-centric live-action series in development from Russian Doll creator Leslye Headland, the company also dished up details about a much-anticipated cameo planned for the second season of John Favreau's The Mandalorian.
According to The Hollywood Reporter, an actor from the much-maligned prequel trilogy is ready to boot up Slave One and ride back into the franchise. Temuera Morrison, who portrayed the bounty hunter Jango Fett in 2002's Attack of the Clones, is set to appear on season 2 of The Mandalorian in the role of his son, Boba. 
This sneaky bit of casting actually makes a ton of sense since — pursuant to Star Wars lore — Boba Fett is actually an unaltered clone of Jango, rather than a child-the-old-fashioned-way.
Star Wars fans can't get enough of Boba Fett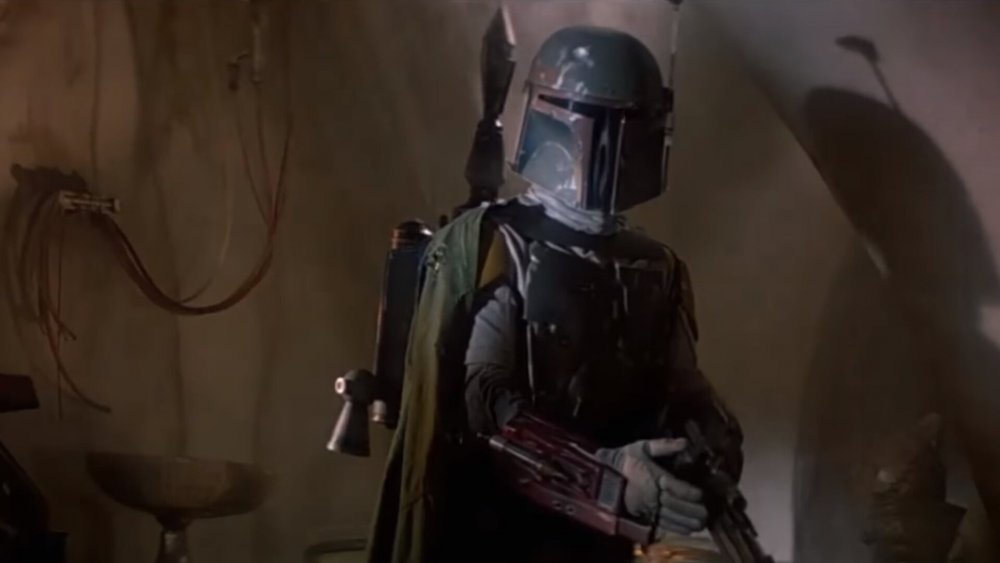 Lucasfilm
The character Boba Fett made his first on-screen appearance in 1980's Empire Strikes Back. That original iteration of the Fett-man was played by English actor Jeremy Bulloch. Since Bulloch is now in his 80s, he probably wasn't too bummed to get passed over by The Mandalorian in favor of his successor.
In Boba's Star Wars debut, Darth Vader entrusts the mercenary with the carbonite-frozen Han Solo, whom Boba promptly delivers to Jabba the Hutt in exchange for a not-insubstantial bounty. He appears again in 1983's Return of the Jedi as an honored guest of Jabba's court who intervenes on the side of the bad guys during the showdown on Tatooine. Boba ultimately gets himself dumped in the Sarlacc Pit, where audiences are left to assume he'll be digested slowly over the course of 1,000 years. 
Although Boba only got a few minutes of screen time in both Empire and Jedi, he made an outsized impression on the fan base, and calls for his revival became overwhelming. As a result of his popularity, Boba Fett was subsequently saved from his gruesome fate in a story first put to page in the 1996 anthology novel Tales of the Bounty Hunters. Tales is an expanded universe favorite from editor Kevin J. Anderson, and one of many works of fiction that have since been relegated to the non-canon "Star Wars Legends" label. Spoiler: Boba uses an explosive device to escape from the Sarlacc Pit, apparently unharmed except for a few rugged digestive scars.
Boba Fett is a perfect addition to The Mandalorian season 2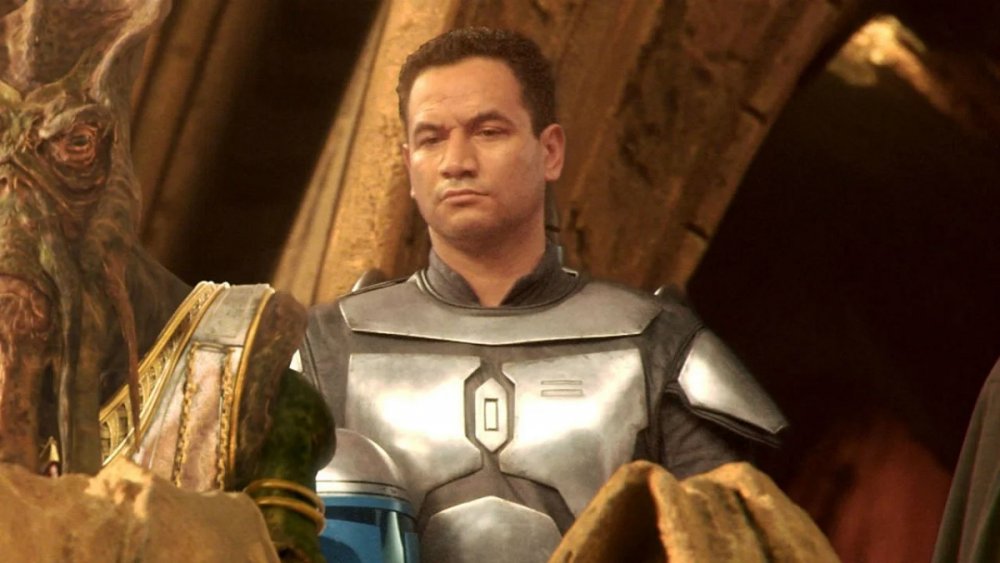 Lucasfilm
It's no surprise that Disney would aim to bring Boba back for another run, and The Mandalorian season 2 is the perfect opportunity to reinsert this character into the franchise's most popular contemporary manifestation. Favreau's TV series has provided audiences with the first canonical look inside the ancient order of Mandalorian bounty hunters. Boba was the first Star Wars character to popularize the iconic armor, so he certainly deserves at least a nod on the popular series. The casting of Morrison just underscores Disney's commitment to continuity in the franchise.
Since Fett is a clone of Jango, it's safe to assume he hasn't had a typical Mandalorian upbringing. We know from Attack of the Clones that he spent his early years living with his father among the cloners on Kamino. It will be interesting to learn more about Boba's relationship to his native culture, and whether he still sells his services to the remnant factions of the broken Galactic Empire. That would certainly place him at cross-purposes with our hero, Mando.
We'll have to wait for season 2 to see whether he's sporting any of those fashionable Sarlacc scars as well.
The second season of The Mandalorian is scheduled to premiere this October on Disney+.