How Florence Pugh's Black Widow Character Will Change The MCU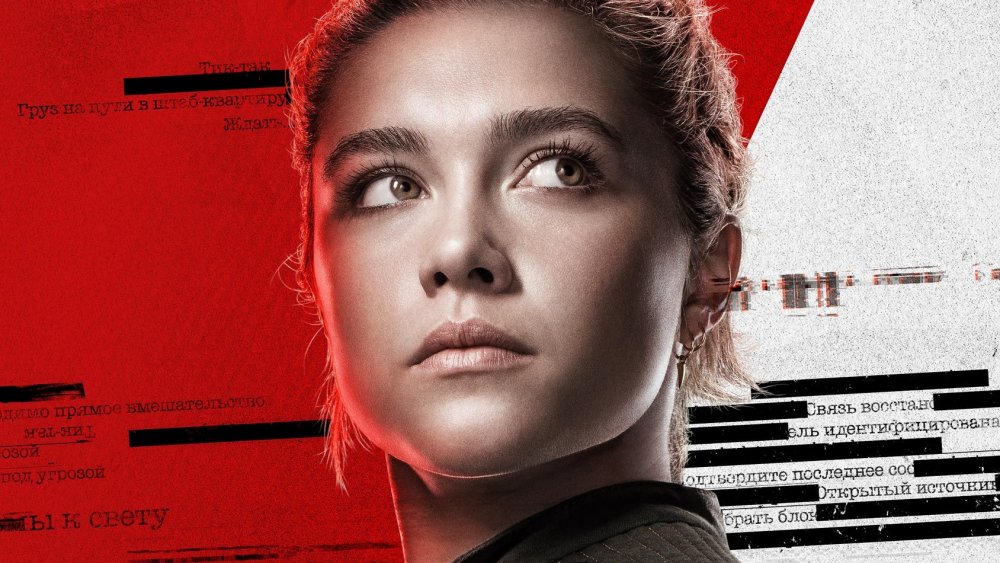 Disney/Marvel Studios
When Black Widow finally kicks off Phase 4 of the Marvel Cinematic Universe, it'll offer us something we haven't yet seen: a new character taking up the mantle of a legacy Avenger.
In a recent conversation with Empire, the flick's director Cate Shortland teased that Florence Pugh's Yelena Belova — the second character to use the name Black Widow in the pages of Marvel comics — will indeed take over for Scarlett Johansson's Natasha Romanoff going forward, as had been widely speculated.
Shortland appears to be reveling in the opportunity to upend audience expectations for Black Widow, which can only be a good thing. She indicated to Empire that while her film was always intended to give a proper sendoff to Romanoff, Belova's future involvement in the mega-franchise wasn't necessarily a given — until Pugh showed up on set.
"[Marvel boss Kevin Feige] realized that the audience would expect an origin story [for Romanoff] so, of course, we went in the opposite direction," the director said. "And we didn't know how great Florence Pugh would be. We knew she would be great, but we didn't know how great. Scarlett [was] so gracious, like, 'Oh, I'm handing her the baton.' So it's going to propel another female storyline."
It appears that Pugh will get to blaze a trail that is bound to be followed by a slew of Marvel vets and newcomers alike over the next couple of years. We already know that Sam Wilson (Anthony Mackie), the erstwhile Falcon, will eventually be taking over for Steve Rogers (Chris Evans) as the new Captain America, likely sometime during the events of the upcoming Disney+ miniseries The Falcon and the Winter Soldier. Another of those miniseries, Hawkeye, is heavily rumored to see Clint Barton (Jeremy Renner) training an as-yet uncast Kate Bishop as his protege, and yet another — She-Hulk — will be giving us a new Green Goliath. Heck, the incoming feature Thor: Love and Thunder will even see Jane Foster (Natalie Portman) taking over Mjolnir from Thor Odinson (Chris Hemsworth). All of that leaves Tony Stark (Robert Downey, Jr.), whose heroic sacrifice at the conclusion of Avengers: Endgame made him the MCU's most revered hero, as the only original Avenger without a replacement on tap in the near future.
Black Widow will also give Natasha the sendoff that Endgame didn't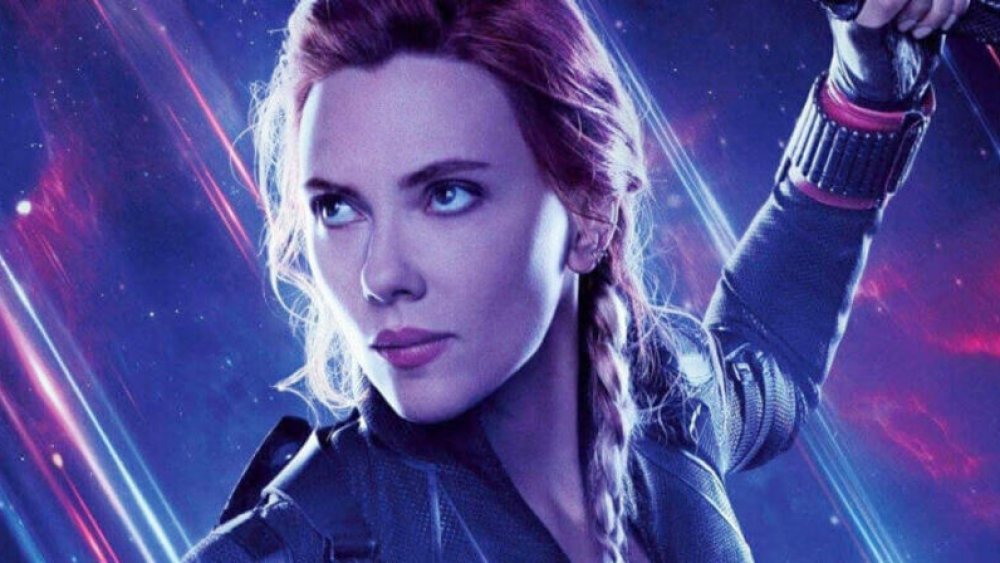 Disney/Marvel Studios
In addition to the confirmation that Belova will be picking up the Widow torch for future MCU flicks, Shortland offered a bit of balm for fans still smarting over the fact that Romanoff — whose own Endgame sacrifice was, really, just as darned heroic as Stark's — wasn't given the same lovely, well-attended funeral that ol' Shellhead was at that flick's conclusion. The director indicated that not only did she feel that the choice suited the character, but that Black Widow — which is set in between the events of Captain America: Civil War and Avengers: Infinity War — will apparently jump into the present day at the end, just long enough to give Romanoff the heartfelt goodbye she deserves.
"In Endgame, the fans were upset that Natasha did not have a funeral," Shortland said. "Whereas Scarlett, when I spoke to her about it, said Natasha wouldn't have wanted a funeral. She's too private, and anyway, people don't really know who she is. So what we did in this film was allow the ending to be the grief [her friends and teammates] felt, rather than a big public outpouring. I think that's a fitting ending for her."
We agree completely — and hey, if Johansson thinks that Romanoff wouldn't have wanted a funeral, we're not about to argue with her. We can't wait to see how Shortland and writers Eric Benson (Thor: Ragnarok), Jac Schaeffer (Captain Marvel), and Ned Benson (The Disappearance of Eleanor Rigby) inform the MCU's future by illuminating an underexplored portion of its past. Heck, who are we kidding? This is the longest we've had to wait for a Marvel movie in like a decade, and we just can't wait to see Black Widow, period. The movie is currently slated to hit the big screen on November 6, 2020.