How The Mandalorian Just Changed The Rules Of The Golden Globes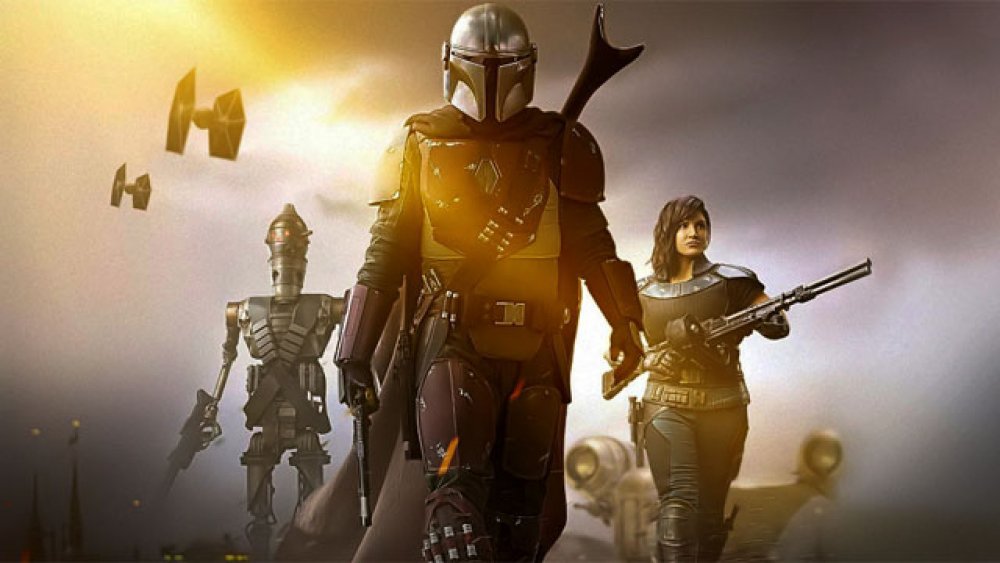 Lucasfilm/Disney
You might want to rethink your attachment to that helmet, Mando.
As reported by Variety, the Hollywood Foreign Press Association has announced a few new rules governing the Golden Globe nomination process, one of which seems specifically intended to address one of last year's biggest hit series: The Mandalorian, the Disney+ original Star Wars show on which Pedro Pascal stars as the titular bounty hunter. Pascal wasn't nominated for a Golden Globe for his performance on the series' first season, but under the new rule, he could have been.
The rule states that "voice-only performances are not eligible in any acting category," and it applies even if an actor is physically on camera for said performance. This means that Pascal, whose face is hidden under Mando's iconic helmet for 99.9 percent of The Mandalorian's first season, actually would have been eligible for nomination. Since the grievously injured Mando's helmet was (very briefly) removed by IG-11 on the season 1 finale, Pascal's performance wasn't technically "voice-only."
Insiders with knowledge of the situation indicated that "the unusual nature of Pascal being mostly hidden on The Mandalorian prompted the rule." Members of the Hollywood Foreign Press Association indeed confirmed that Pascal could have been nominated for a Golden Globe.
It's an interesting change that seems to clear the path for the actor earn a nod for The Mandalorian's second batch of episodes, assuming that he'll need to remove that helmet again for ten seconds for some reason. Many would argue that Pascal should have earned a nod for season 1; he demonstrated an ability to do more with his voice and an ever-so-slight tilt of his head than many actors are able to do with their entire faces at their disposal. 
Were there any more Golden Globes rule changes?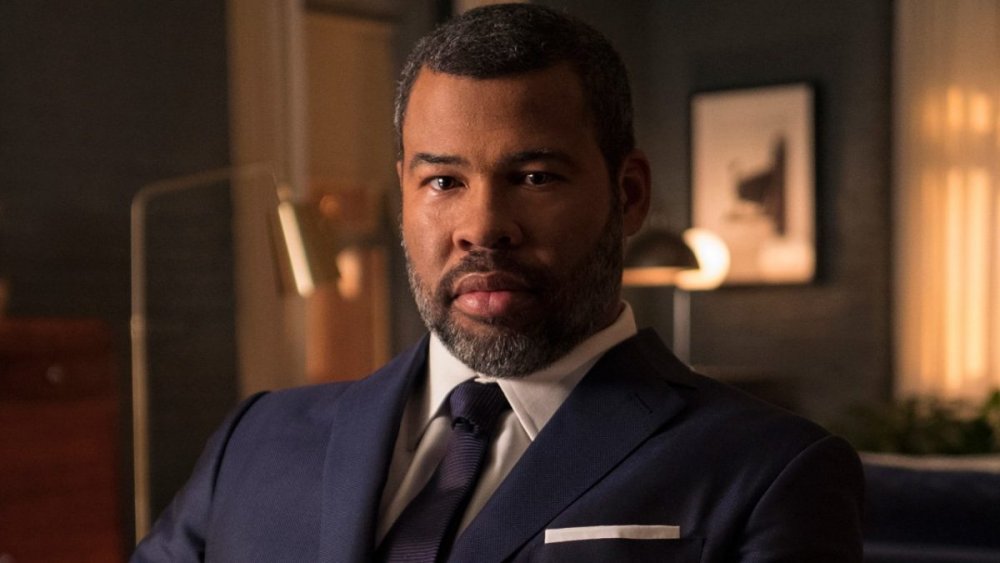 CBS
A couple of additional rule changes should help to open up the Golden Globe field of nominees a little bit. 
One rule tweak expands the pool of voters who select the nominees by making lifetime members of the HFPA automatically eligible to vote. To qualify, members must be currently active for 40 years, or previously have been active for 30; they must also be over the age of 75. (Hey, nobody said the Globes were necessarily trying to start a youth revolution.) This is significant because the Globes' voter pool is incredibly small compared to some other major awards. The nominees are decided by a group of about 85 international entertainment journalists; compare and contrast that with the Academy of Motion Picture Arts and Sciences, which decides the Oscar nominees and has roughly 8,500 members.
The second rule change is much more interesting, as it adds a completely new category to the mix: anthology series. This means that for the first time, shows like Netflix's Black Mirror, CBS All Access' The Twilight Zone revival, and Hulu's Into the Dark will have their own category. It's worth noting that anthologies have been eligible since last year, they just didn't have their own distinct category. In the past, the Globes' voters have found creative ways around the lack of a proper anthology category. FX's smash hit American Horror Story, for example, has been nominated in multiple categories in the past, including Best Television Series — Drama and Best Miniseries or Motion Picture Made for Television.
At any rate, it seems like the HFPA is taking steps to ensure that series currently resonating with viewers have a chance to earn nominations, which is fantastic. Now, if we can just get some hardware into the hands of Pascal, who's knocking it out of the park with what has to be one of the most challenging roles on television.