Twilight Zone Season 2 - What We Know So Far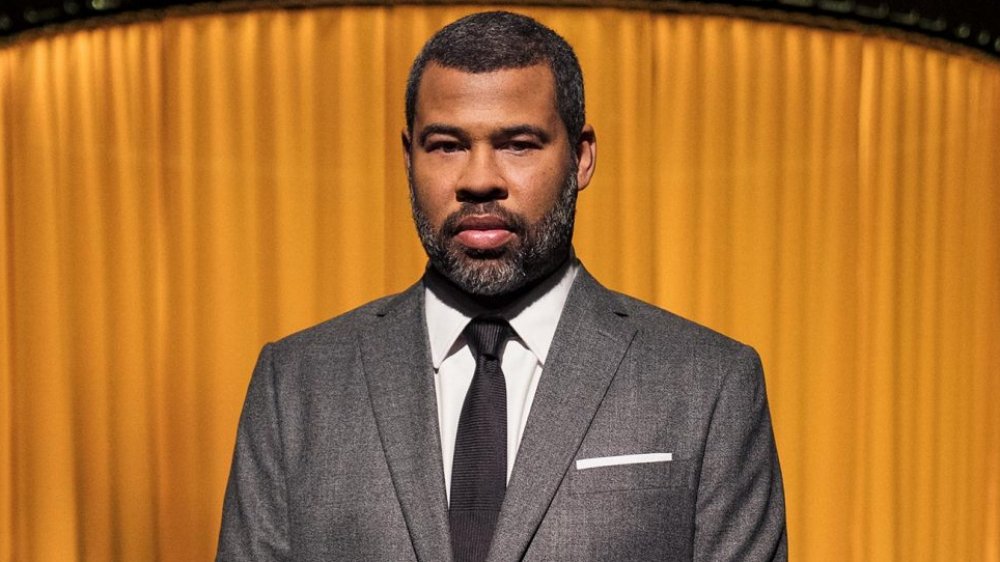 CBS
Life may have gotten a little weird for most of us lately, but Jordan Peele is coming back to show you just how much weirder it could get.
The Academy Award-winning filmmaker will be serving up fresh episodes of CBS All Access' Twilight Zone revival, which he executive produces and narrates, later this year. Just like he did with the first season, he's bringing with him a stable of crack writers (and this time, he's even penning an episode himself) and an insanely stacked cast who will help bring the series' dark supernatural morality plays to the screen.
While the first season of The Twilight Zone was rather hit-and-miss, it did feature a number of stand-out episodes (most notably "Replay," starring Sanaa Lathan and Damson Idris, and "A Traveler," starring Steven Yeun) which perfectly fit the aesthetic of Rod Serling's classic original anthology series. The revival also seemed to find its footing as the first season went along, so for season 2, we're expecting Peele and company to hit the ground running.
Here's everything we know so far about season 2 of The Twilight Zone.

What is the release date for The Twilight Zone season 2?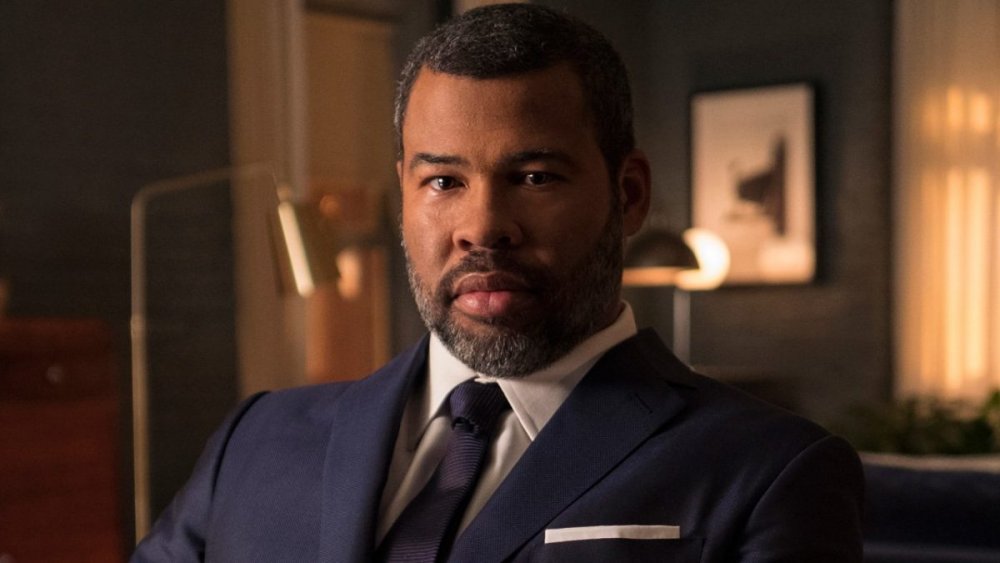 CBS
First things first: the debut season of The Twilight Zone did not drop in one big chunk, but aired new episodes every week. This experiment apparently didn't yield the results that CBS All Access was looking for, so for season 2, all ten episodes will drop all at once, which of course is more in line with the traditional streaming model.
Thanks to the bonkers trailer for the new batch of episodes (which we'll discuss momentarily), we now know when all of those new installments will be available to stream: June 25. So far, there's no word on whether the second season will be available in black-and-white, like the first season was after the entire slate of episodes had been released.
While we don't yet have detailed plot synopses for each episode, we can glean a pretty fair amount of information from the promotional materials that have been released — and what we can gather is enough to get us pretty freakin' excited.
Who is in the cast of Twilight Zone season 2?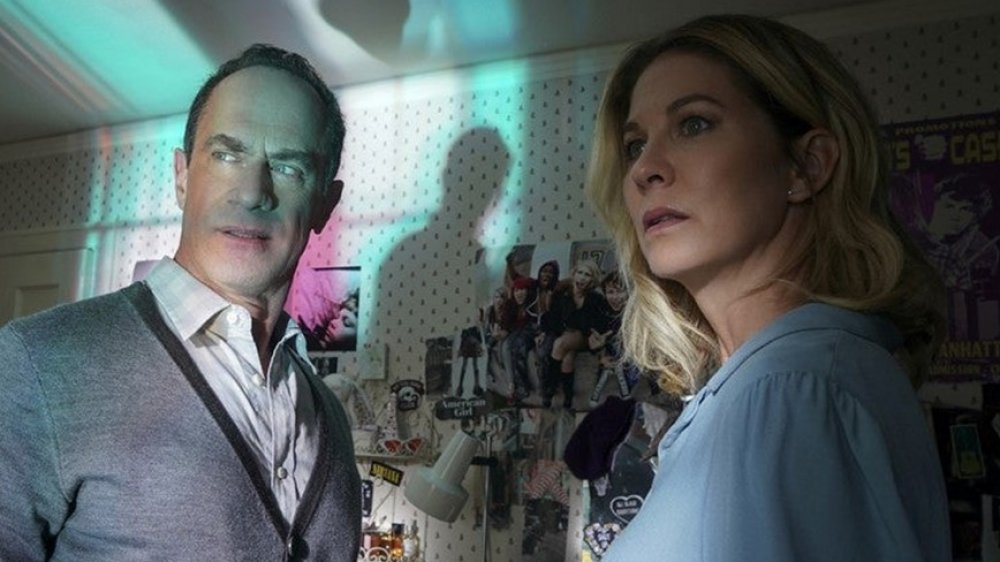 CBS
CBS has released the titles of all of The Twilight Zone's season 2 episodes, along with their writers, principal cast members and a still from each new installment (via WKYC). Sure, some of the episode titles raise more questions than they answer, but this is The Twilight Zone, so that is to be expected.
The new episodes are: "Try, Try," starring That '70s Show's Topher Grace and Under the Dome's Kylie Bunbury, written by Rick and Morty and Keanu writer Alex Rubens; "You Might Also Like," starring Nightflyers' Gretchen Mol and Russian Doll's Greta Lee, written by Gretel & Hansel's Osgood Perkins; "Ovation," starring Birds of Prey's Jurnee Smollett-Bell, Baby Driver's Sky Ferreira, and BoJack Horseman's Paul F. Tompkins, written by Misery Loves Company's Emily C. Chang and Sara Amini; "A Small Town," starring Happy Endings' Damon Wayans, Jr., The Crossing's Natalie Martinez, and Barry's Paula Newsome, written by sci-fi author Steven Barnes and his wife, film historian Tananarive Due; "Downtime," starring Deadpool's Morena Baccarin, Fear the Walking Dead's Colman Domingo, and Arrested Development's Tony Hale, written by Peele; "The Who of You," starring Manifest's Daniel Sunjata, Grace and Frankie's Ethan Embry, and Pose's Billy Porter, written by Candyman's Win Rosenfeld; "A Human Face," starring Law & Order: SVU's Christopher Meloni and Damages' Jenna Elfman, written by Rubens; "8," starring Community's Joel McHale and Ransom's Brandon Jay McLaren, written by The X-Files' Glen Morgan; "Among the Untrodden," starring newcomers Abbie Hern and Sophia Macy, written by Miracle Workers' Heather Anne Campbell; and "Meet in the Middle," starring Westworld's Jimmi Simpson and Weird City's Gillian Jacobs, written by Chang and Amini.
What is the plot of The Twilight Zone season 2?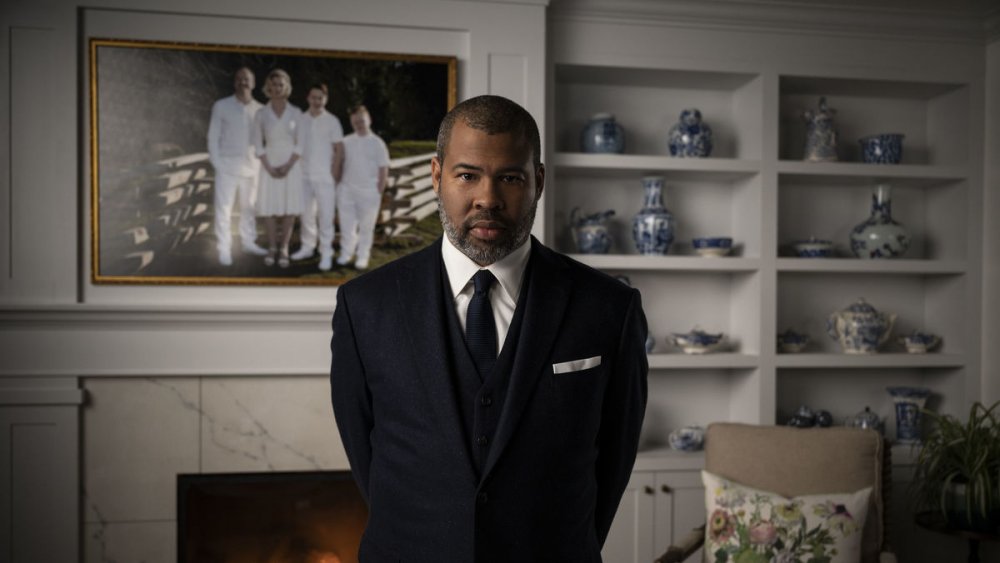 CBS
While no plot details for specific episodes have been released, some of the images that have been made public are pretty tantalizing. In particular, "Ovation" seems to feature Smollett-Bell as a musician competing on a reality show, with Thomas Lennon as the host (and strangely, she doesn't look too happy to be participating). The image from "A Small Town" gives us Wayans bathed in a reddish glow and looking far more disturbed than we've ever seen the genial actor looking before, while the image from "Downtime" shows Baccarin in business attire, complete with a name tag, looking very concerned as she stands on a busy street.
The image from "A Human Face" gives us Meloni and Elfman glaring suspiciously out the window of what appears to be a teenager's room as bright lights come flooding in, "Among the Untrodden" appears to take place at a private school where the students wear uniforms, and "Meet in the Middle" features Simpson's character running down a crowded concourse with a bouquet of roses in hand. What can these images tell us? Not much, other than that season 2 will give us lots of everyday people in ordinary situations taking a hard detour into the fantastic — which, of course, is par for The Twilight Zone's course.
Is there a trailer for The Twilight Zone season 2?
Like we mentioned, the trailer for the new season dropped on May 11 — and just like we expected, it sheds very little light on the upcoming episodes' storylines. It does, however, positively overload us with intensely provocative imagery, ominous snatches of dialogue delivered mostly in context-free voiceover, and Peele's mischievously smiling face, wordlessly promising us that, yep, he sure has a bubbling batch of craziness to serve up for us this time around.
It seems that an overarching theme of season 2 might be found in some of those snippets of dialogue, though, including the one that opens the trailer: "You are not who you appear to be." The spot offers a number of variations on this sentiment, which seems to suggest that the second season of The Twilight Zone will be concerning itself largely with the issue of identity.
We also get a couple of clues as to what's going on in a few of those stills: Baccarin's character appears upset because she is the only one on that busy street who isn't frozen in place, for example, and the girls at that private school appear to be indulging in a little occult-based entertainment in their down time. Mostly, though, it's best (as was the case with the trailer for The Twilight Zone's first season) to just kind of let it wash over you, and set the mood for what looks like a supremely confident, creepy, and though-provoking new batch of episodes.
The Twilight Zone season 2 will be available for streaming in its entirety on CBS All Access beginning on June 25, 2020.