The Most Underrated Tom Cruise Movie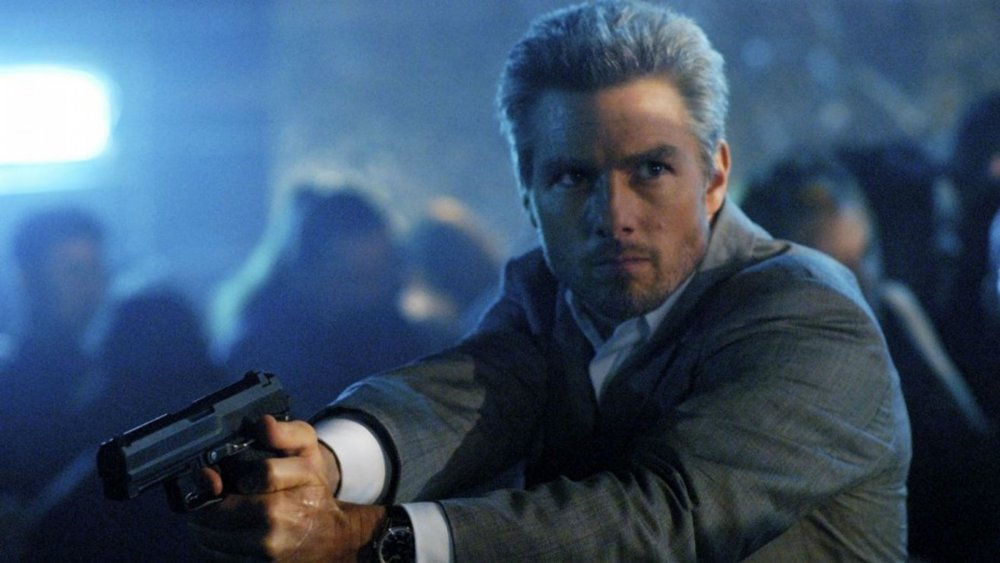 Paramount Pictures
There are few actors in Hollywood who can boast as lengthy, or as generally lauded, a career as Tom Cruise. The actor burst onto the scene in the early '80s, delivering a handful of charismatic supporting turns in youth-centric film like Taps and The Outsiders before taking the spotlight in era sex comedy staples like Losin' It and Risky Business. Of course, Cruise's career really took flight when he stepped into the cockpit for the blockbuster action flick Top Gun. More than just a breakout hit in the Summer of '86, Top Gun went on to become one of the most beloved movies of the decade, and has only continued to grow in esteem over the years.
As for Cruise, Top Gun legitimately punched the actor's ticket to full-on superstardom. The years since have seen the seemingly ageless actor lend that stardom to dozens of projects, from broad-appeal tentpole fare to smaller films more fit for the arthouse than the cineplex. Along the way, the infamously choosy Cruise has logged screen time for some of the most important filmmakers in cinema history, including Brian De Palma (Mission: Impossible), Stanley Kubrick (Eyes Wide Shut), Martin Scorsese (The Color of Money), Paul Thomas Anderson (Magnolia), Francis Ford Coppola (The Outsiders), and Steven Spielberg (Minority Report, War of the Worlds), earning three Academy Award nominations, to boot.
While Cruise's storied career has seen far more hits than misses, there are still a few film's among his impressive oeuvre that never quite found the audience they deserved. As it happens, one of the most underrated Tom Cruise movies was also helmed by a filmmaker whose own incredible body of work is the very definition of underrated. That film was 2004's stylish, L.A.-set crime drama Collateral, and it was directed by the great Michael Mann.   
Collateral is not just underrated. It's one of Tom Cruise's best movies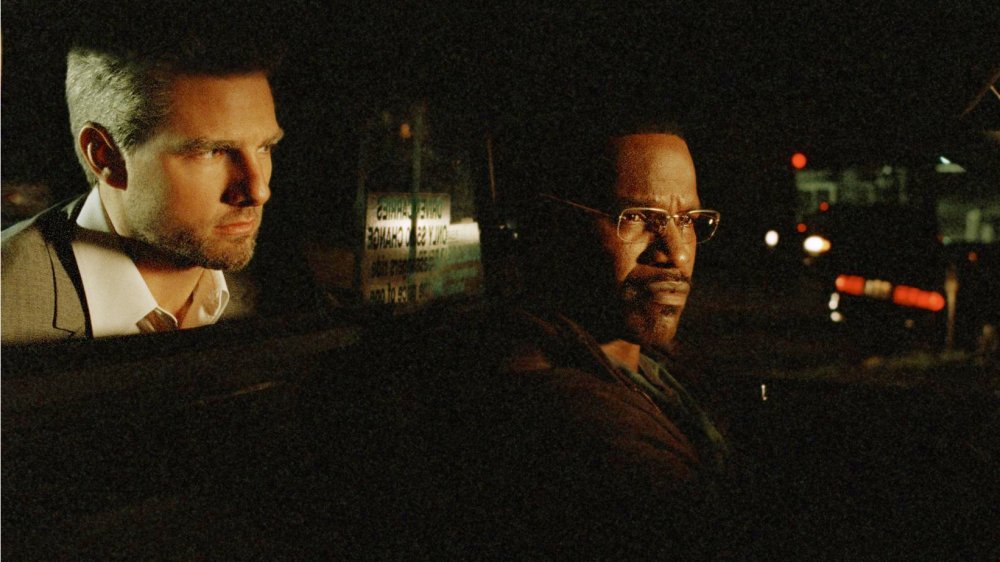 Paramount Pictures
Even if his name doesn't inspire the same sort of awe as some of the previously-mentioned masters, Michael Mann is as influential an auteur as Scorsese or Spielberg, with cinematic diamonds like Thief (1981), Manhunter (1986), Heat (1995), and The Insider (1999) highlighting his decades-long career behind the camera. Whether you realize it or not, Mann's boldly-stylized films have even shaped the careers of modern masters like Christopher Nolan and Nicolas Winding Refn. 
The early '00s saw Mann become one of the few major filmmakers embracing digital technologies. Collateral was the first of Mann's films (see also 2006's Miami Vice and 2009's Public Enemies) to be shot almost entirely with digital cameras, and found the director fully indulging in the low-light capabilities of the format to craft a gritty, noir-tinged thriller about an assassin running amok in Los Angeles.
If you're among the many who've yet to catch up to Collateral, the film follows a cab driver (Jamie Foxx) who thinks he's hit a bit of luck when a well-dressed fare offers him a lucrative payday for driving him to a series of locations throughout the night. The night takes a shocking turn when bodies start falling out of windows, and it becomes clear the well-dressed man is not at all who he appears to be. What follows is a pulse-pounding cat-and-mouse game that finds Foxx's cabbie desperately fighting to get out from under the assassin's thumb. It also finds him crossing paths with an impressive supporting cast that includes Mark Ruffalo, Javier Bardem, and Jada Pinkett-Smith.
In true Michael Mann style, it's all stylish as hell, and never quite goes where you'd expect. Along the way, Cruise delivers one of the best performances of his career in a film that, despite heaps of critical praise and decent box-office returns, still feels tragically underseen.